If spandex and space tickle your fancy, but you don't mind some occasional sun on your face, a vacation like a cosplay cruise might be the perfect getaway. Imagine all the nerdy perks of role-playing and meet-n-greets aboard a ship that sails to new destinations while you geek out with your pals.
In fact, it pays to be on a cruise full of fellow nerds. Instead of fighting for facetime with thousands of other fans at a convention center, your access to celebrities and special guests is contained to the confines of your ship and chance encounters are way more likely that way.
There are a number of theme cruises that cater to die-hard comic book fans, or Trekkies, with more on the docket every year. So pack your wigs, your hero's uniform, your alien makeup and those autographing Sharpies, and get ready to beam… er, board… your ship for the geek cruise of a lifetime.
1. Official Star Trek Cruise
A Star Trek sailing is jam-packed with cast members and theme nights that will have you boldly going where no cruiser has gone before (we couldn't resist). Catchphrases aside, Star Trek sailings deliver -- George Takei (Sulu) and Wil Wheaton (Wesley Crusher) have served as cruise hosts on past voyages with a panel of more than 20 iconic Star Trek actors and personalities, and every passenger is given a photo opportunity with a celebrity included in their cruise fare.
Apart from the meet-n-greets and panels of a typical convention, your favorite cast members let loose during the day (you're on a ship, after all!), taking part in their own favorite activities, whether it's mini-golf or yoga.
Professional makeup artists are on hand for demos or full transformations so you can get into character, and props and costumes will sail with you in the CBS-sponsored Star Trek: The Cruise Museum. In port, select shore excursions are led by some of the onboard celebrities.
At night, expect themed game shows, scavenger hunts, contests (best Commander Riker chair mount), Mystery Trek Theater, star-led performances and a Klingon pub crawl, of course.
The Star Trek cruise takes place annually, with the fifth sailing departing March 7, 2021
2. Star Wars Day at Sea
You'll know you're cruising on a ship far, far away when you hear the horn blasting "The Imperial March." Disney Cruise Line's Star Wars Days at Sea offer passengers the chance to sail with storm troopers and face off with Darth Vader -- just be sure to brush up on your lightsaber skills by joining the Jedi training.
Costumes are encouraged as participants from all over the galaxy are treated to exclusive movie offerings, special treats (frozen Hans Solo ice cream bars) and an epic deck party in which the forces of good and evil face off -- but all in good fun. Star Wars Day at Sea is held on select Disney sailings.
3. Marvel Day at Sea
Meet Black Panther and Iron Man, come face to face with Loki and learn superhero moves from Captain America, Thor and more onboard one of Disney Cruise Line's Marvel Days at Sea.
Themed trivia, youth center activities and at-sea screenings will fill your day, but be sure to check out the Dr. Strange show in the Walt Disney Theatre -- it's marvel-ous. A heroic deck party is a cruise highlight.
4. GACUCON Cruise
While the Fan2Sea Comic-Con cruise is currently a thing of the past, we introduce you to the Games, Animation and Comic Ultra Convention Cruise (G.A.C.U.C.). This theme cruise promises console gaming, LAN, tabletop games, cosplay, arts and crafts, and more.
"So you can get your vacation and game convention fix all in one shot with a side of exploration and adventure," says the website. Board games and role-playing games will be organized throughout the ship including "quests" and Smash Bros. tournaments.
Hosted on Royal Caribbean's Navigator of the Seas, the 2020 cruise sets sail July 13; a 2021 cruise is in the works for next summer.
5. Doctor Who-themed Sci-Fi Cruise
Details of the next Sci-Fi Cruise, a sailing for fans of the long-running show "Doctor Who," are already out there. The similarly long-running theme cruise will sail its longest voyage yet on January 29, 2021 with an 11-night Panama and Caribbean cruise aboard MSC Divina.
On past sailings, guest stars -- like Sylvester McCoy, the seventh Doctor Who -- joined the cruise. The organization that runs a partial charter of the ship for the sailing has already done more than 20 Sci-Fi cruises, with intimate groups of around 50 people or less. You'll lose track of time and relative dimensions while vacationing on a cruise ship with a close group of "Doctor Who" fans and celebrities.
6. JoCo Cruise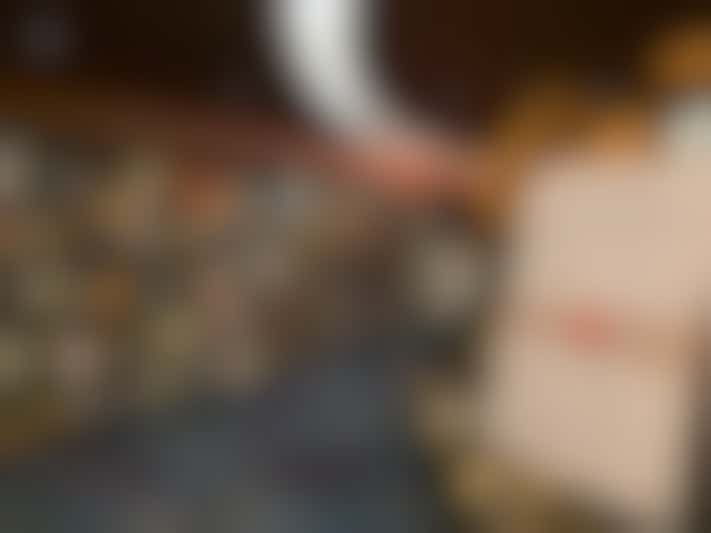 The New York Times covered this cruise in 2019 and described it as "2,000 nerds on a boat" -- but in a positive way! The JoCo Cruise --now running for more than a decade -- is an annual gathering for anyone with an affinity for sci-fi, games and the musician Jonathan Coulton, a quirky songwriter with tunes like "Skullcrusher Mountain." But it's also a chartered cruise that touts a welcoming inclusivity and boasts more than 500 hours' worth of activities onboard.
"We create many of our own events and rules onboard that run the gamut of the non-traditional and unexpected, from our poolside Fancy Pants Parade, to our Mustache, Fez & Tiara social, to literally hundreds of hours of passenger-organized events and activities (a.k.a., 'the Shadow Cruise')," the theme cruise organizers say. The JoCo Cruise also hosts optional themed days (cosplay, formal and jammies as some examples).
The 10th annual JoCo cruise set sail on March 7, 2020 -- but the 2021 voyage is planned for March 6, 2021.