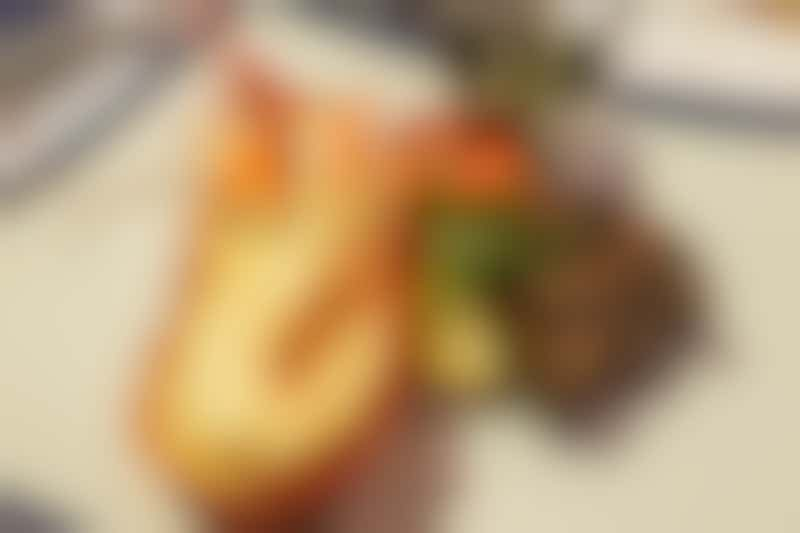 Cagney's entree on Norwegian Escape (Photo: Cruise Critic)
Cagney's is a popular specialty restaurant offered across the Norwegian Cruise Line fleet, featuring all the carnivorous charms of a traditional steakhouse. Whether it's Angus beef you're after, or a nice filet of fish with some truffle-infused mashed potatoes, Cagney's provides an upscale night out that caters to couples or families of all tastes. Vegetarians beware: You might be compiling a meal from soups and sides.
Ambiance
As the signature cocktails ("speakeasy" martini, negroni) might suggest, Cagney's is a dimly lit and discerning affair, marked by dark woods and neutral tones. The steakhouse is a hallmark of Norwegian Cruise Line, but each location offers its own charms; on newer ships, it occupies the area alongside another meat-lover's haven, Moderno Churrascaria, filling the air with a grilled aroma.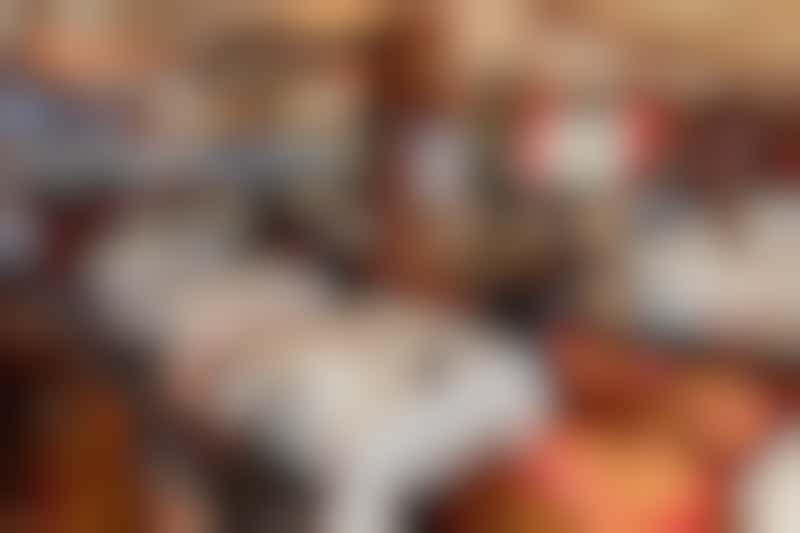 Cagney's on Norwegian Pearl (Photo: Cruise Critic)
Meals
It's all about the steak, no question. Filet mignon is a favorite but the New York strip is also a popular choice. Steak is served cooked according to your preference accompanied by two cherry tomatoes skewered on a sprig of rosemary. Starters include pork belly and oysters Rockefeller. Soups and salads include baked potato soup, lobster bisque, an iceberg wedge and Caesar or beefsteak tomato salad. Fourteen sides range from Cagney's truffle fries (they're notably addicting) to the offbeat, well-grilled beetroots with red shallots (for anyone looking to sneak some vitamins into their iron-infused dinner experience). Seafood is also on offer, with selections like tuna steak, pan-fried fisherman's platter and a 1.5-pound steamed, whole cold-water Maine lobster. Desserts are worth the extra few dollars: Raspberry creme brulee tops the list, but Oreo cheesecake with a balsamic reduction and strawberries is another good one, packed into a cylinder shape rather than a slice. A fudge brownie or apple crisp are standard choices for anyone with any room left; a lighter citrus fruit salad or ice cream sandwich with spiced apricot-raisin chutney, coconut ice cream and macadamia nuts might cleanse the palate.
There is no listed vegetarian option on the menu, so if you require one for dietary reasons, you'll need to request it ahead of time. Menu items that are safe for vegetarians are the classic iceberg wedge and arugula with pear; both were fine, but we'd suggest additional sides rather than a salad.
Price
Cagney's menu is a la carte, so prices depend on what you order. Soups and salads are $3 to $5, while sides are $2 each. A filet mignon costs $16, New York strip is $18, tuna steak is $17 and the whole lobster is $25. A meal for one person with appetizer, entree, dessert and a glass of wine, comes to about $35, excluding the 18 percent specialty dining auto-gratuity.
Cagney's Menu
Editor's Note: Menus are samples only and are subject to change by ship and itinerary.
Which ships have Cagney's?
Cagney's Steakhouse is on every Norwegian ship in the fleet.
Show Norwegian Cruise Line Prices