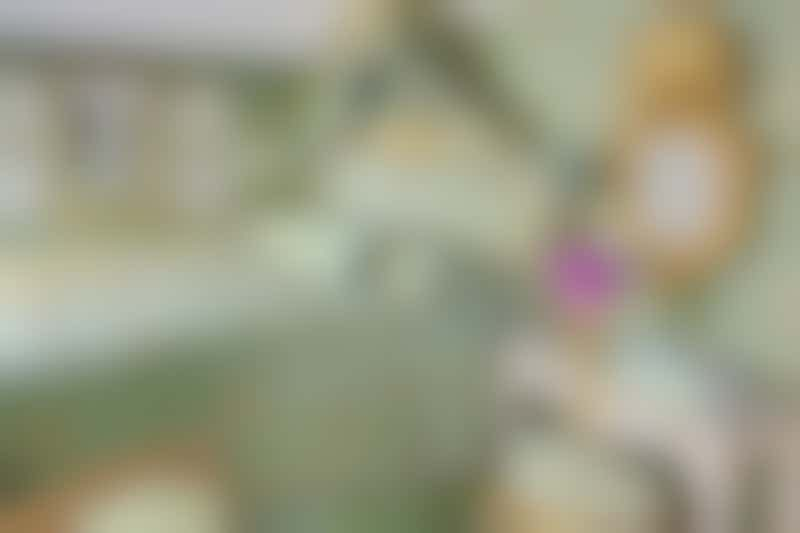 Suite on the S.S. Maria Theresa (Photo: Uniworld)
What makes a cabin on a luxury cruise ship different than on a regular ship?
Most luxury cruise ships have far larger cabins than you'd find on a mainstream cruise ship. Some luxury ships are "all suite," meaning that there's a way to configure the room into two parts, either with an actual wall or thick curtains. Luxury cruise ships are more likely to have balconies in all rooms as well (with expedition and sailing ships being the exception).
In addition, you are likely to find more luxury amenities in your cabin, such as a stocked wet bar, upscale brand-name toiletries and a higher grade of bed linens and towels. Expect the decor to be tasteful, with neutral colors and artwork. Flat-screen TVs are the norm, and some luxury lines have walk-in closets.
And finally, you are also more likely to have a larger bathroom, with double sinks and a separate tub and shower as the norm, rather than the exception. Countertops might be marble; bathroom floors might be heated.
I hate feeling cramped. How big is the cabin?
Cabins on luxury lines tend to be more spacious than you'd find on a typical cruise ship. Cabins on all Seabourn ships start at 297 square feet and go up from there. On Regent Seven Seas, the entry-level cabins are 252 square feet.
On Silversea, the starting cabin sizes depend on the ship: Silver Cloud and Silver Wind (240 square feet), Silver Shadow (287 square feet) and Silver Spirit (312 square feet). The line's expedition ships have smaller cabins. On Crystal Cruises, the smallest cabins are 226 square feet.
Lower-cost luxury (or premium-plus) lines like Azamara and Oceania will have some smaller inside and outside cabins, especially on their older vessels.
Are there a variety of cabins on a luxury ship? What's the difference between the lowest category and the highest?
Luxury cruise ships are usually much smaller than mainstream cruise ships, which means they generally have fewer cabin types. The lowest-tier cabins are generally outside or balcony rooms with the smallest square footage, though still more spacious than entry-level cabins on mainstream lines. The highest-category penthouse or owner's suites (the name of the top suites vary by line) can be enormous -- more than 1,000 square feet -- and thousands of dollars more expensive, but come with spacious living, dining and sleeping rooms; butler service; dressing areas and hot tubs; and large private balconies.
Because everyone onboard benefits from included gratuities and drinks, passengers in the most expensive suites on luxury cruises don't receive significantly more perks than their standard suite counterparts. Passengers booked in the highest-tier cabins on a luxury ship might get a butler, priority boarding, invitations to special cocktail parties, private car transfer service to the ship from the airport or your home, or more/all meals in specialty restaurants comped. For the most part, however, the chief perk is simply more space.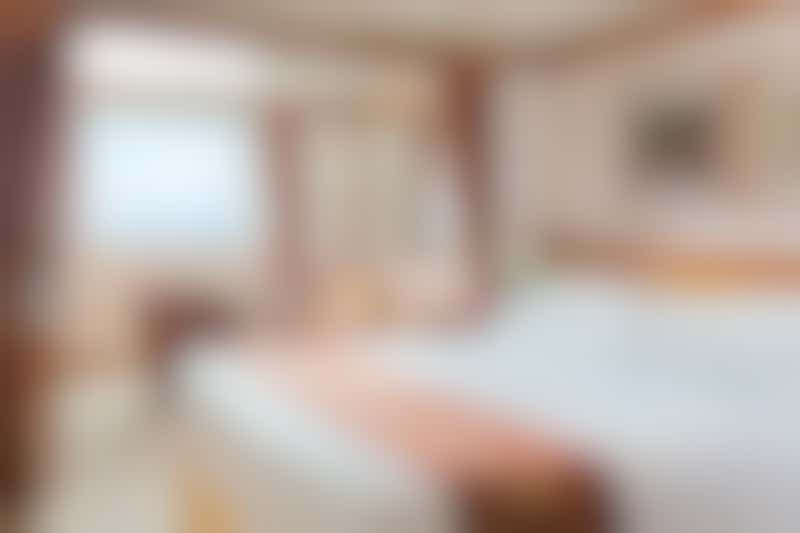 Window Suite on Seven Seas Navigator (Photo: Regent Seven Seas Cruises)
Are all the cabins suites?
The cruise industry tends to use the term "suite" loosely, and that's true on luxury ships, too. Seabourn, Silversea and Regent, for example, say that all their cabins are suites; however, the two parts of the room are separated by a curtain, not a wall as in a true suite. If you want a bedroom that is actually a separate room from the living area, you will have to book a higher-category stateroom.
When looking at Silversea, keep in mind that there's a difference between its regular ships (Silver Cloud, Silver Wind and Silver Explorer) and its expedition fleet (Silver Explorer, Silver Galapagos and Silver Discoverer).  Cabins in the latter ships tend to be smaller, although more generous than other expedition lines.
Do all the cabins have balconies?
Newer ships tend to have the most balconies. On a luxury line, you'll find that while most cabins do have balconies, there are a few that only have a picture window. Here, too, you'll generally find larger balconies on a luxury ship than you will on a mainstream cruise ship. At a minimum, you should have room to eat a meal on your veranda.
How big are the closets on a luxury cruise ship? Will there be enough storage for a 20-night or longer cruise?
In general, closets are larger on luxury cruise ships, simply because the vessels make longer voyages and -- at least for Crystal, Seabourn and Silversea -- have dress codes that still require suits or jackets at dinner. Those three lines, as well as Regent, have walk-in closets in most cabins. Storage might be harder to come by on a line like Azamara or on Windstar's sailing ships.
On a long cruise, space is a premium. Overall, your cabin should have enough drawers and closet space for at least two weeks of clothes; laundry service is available onboard for longer voyages. If you need more hangers, your room steward will deliver them to the cabin. Suitcases should be stored underneath the bed.
Do you get a choice of pillows on a luxury cruise ship?
Pillow "menus" are a feature of many luxury lines. On Crystal Cruises, for example, there's a choice of seven, including a side sleeper pillow, a back sleeper pillow, a stomach sleeper pillow and a body pillow, with down or a down alternative. Silversea ups the ante with nine different pillow types, including lavender aromatherapy.
Regent features an anatomical TRIS pillow, with a harder side and a softer side; the company says you can mold the pillow into a "third" option that adjusts to your head. While Seabourn doesn't feature a pillow menu per se, you have a choice between down and hypoallergenic pillows.
Will there be room to eat dinner in my cabin? Will I be able to eat dinner on my balcony?
All luxury lines boast complimentary room service, available 24/7. In addition, Silversea, Regent, Seabourn and Crystal all allow you to order dinner from the main dining room, in a course-by-course format. (Crystal allows you to order from the specialty dining restaurants as well.)
In that scenario, your waiter will fully set the dining table in your room and deliver each course when you are ready for it; you will also be able to order a bottle of wine from the complimentary list (or from the main wine list, if you're looking for something special).
You can get the same set-up on your balcony if you wish, although the table on the veranda is generally smaller than the one in your room.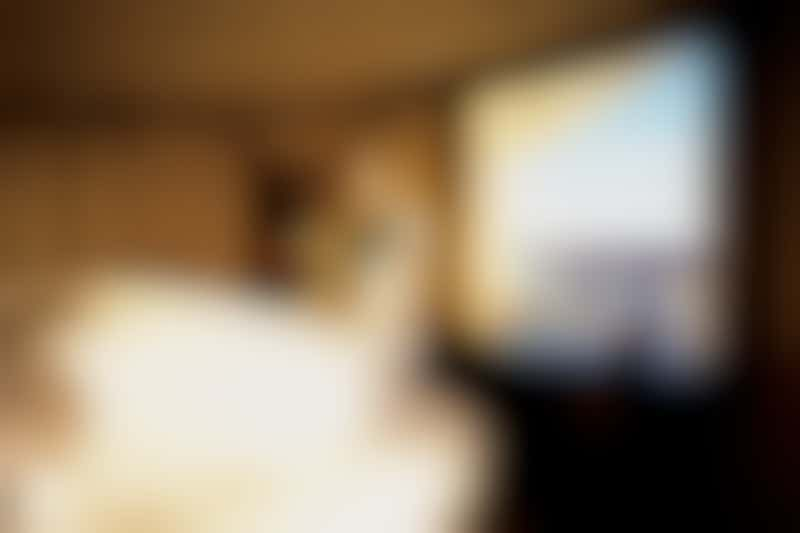 Stewardess making up bed in the Crystal Penthouse (Photo: Crystal Cruises)
What kind of bedding can I expect?
Regent's bedding comes with Italian 1,000-thread-count sheets made from Egyptian cotton. On Silversea, the linens come from the famed Italian designer Pratesi, which has a 350 thread count. You can also choose whether you want a firm or soft mattress in your suite.
On Crystal, you can book a hypoallergenic PURE cabin, where all of the bedding, including mattress encasements, is microfiber and mono-filament. Linens in all of the other cabins come from Frette, and are 350 thread count. Seabourn linens are not brand name.
Most cabins come made up with duvets instead of blankets. However, if you'd rather have a blanket, you can ask your steward to swap it out.
Do luxury cabins have pullout couches for extra passengers, or connecting rooms for families or friends traveling together?
Because luxury lines generally do not cater to families, rooms where you can sleep an extra person are rare. Most ships only have a handful of cabins with pullout sofas for extra passengers. As an example, Seabourn Quest has 229 cabins but only 11 suites across categories that have capacity for a third passenger. On Regent Seven Seas Mariner, 31 suites (for 700 passengers) have a convertible sofa bed for a third passenger. If you're looking for a room with three passengers, you should book early due to this limited availability.
Almost all of the luxury ships have connecting cabins, for adults who are traveling together.
What will my room steward do for me?
On a luxury ship, room stewards will take on the regular duties that you'd find on all cruises, such as keeping your suite spotless; replacing your towels, linens and luxury bath products; taking care of your laundry and making sure your mini-bar is kept full. But they will also go one step further by providing shoe shine services, getting your dress or suit pressed, bringing you a daily newspaper and afternoon canapes, even drawing a bath (on Seabourn).
Will I have a butler to unpack my luggage?
Only Silversea has a butler for every cabin category. On Crystal and Regent, passengers in higher-category cabins have butler service. Seabourn does not have butler service (but the room steward provides most of the same functions).
A butler provides a variety of tasks, including unpacking or packing your luggage; communicating special meal requests to the chef or maitre d'; making reservations for dinner, spa services or shore excursions; sending out your laundry for cleaning or pressing; serving afternoon canapes; organizing in-suite cocktail parties or drawing your bath.
Will I have a mini-bar or a wet bar?
Yes. The most high-end luxury lines have a wet bar set-up with included liquor of your choice, mixers, beer and soda and all the glassware, corkscrews and other accessories you need. You'll also get juice and bottled water; essentially, if there's a beverage that's missing from your mini-bar, just tell your room steward and it will likely appear. If you'd like more glasses for a party or for cocktails, your steward will bring them.
I want to have a cocktail party in my cabin. Is that possible?
On most luxury lines, your butler or room steward will assist you in putting together a cocktail party. You can send out invitations on your personalized stationery, and order fresh flowers or decorations and a cake, if it's a special occasion. Your room steward or butler can also help you choose canapes for your guests, as well as work with you to have your wet bar set up. During the party, they will be there to serve the food, and also do all the clean-up for you once you leave.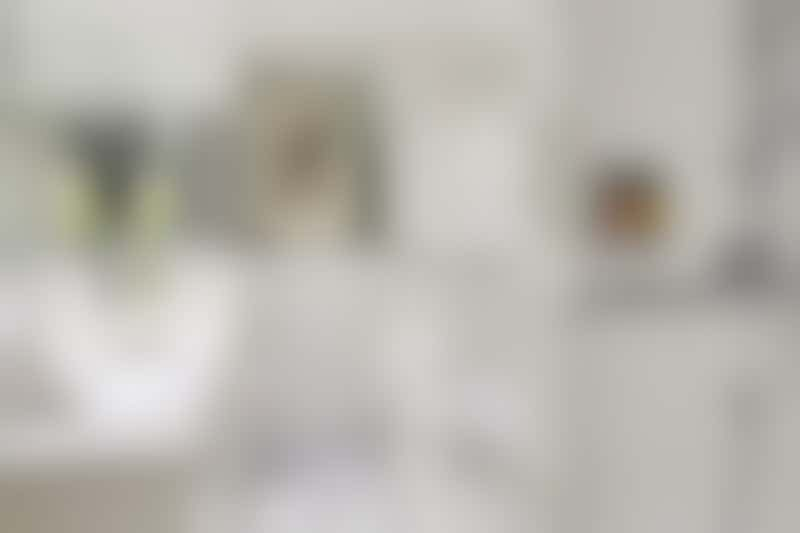 The Royal Suite bathroom on S.S. Catherine (Photo: Uniworld)
I don't like sharing a sink. Will we each have our own?
On most luxury lines, the bathrooms have double sinks, a nice amenity (particularly if you're used to having your own sink at home). Expect the bathrooms to be more spacious than what you'd see on a mainstream line, with enough room for two people to move around. Marble is often used, and the floors are often heated.
I prefer baths over showers. Is there a bathtub?
On most luxury lines, you'll have both a bathtub and a shower in your cabin. Lower cabins on Crystal have a combo shower/bathtub.
Accessible cabins are an exception. These bathrooms have a roll-in shower with a curtain. Keep in mind that you might end up getting one of these cabins, if you book a guarantee (where the cruise line chooses your exact cabin location and not you).
What brand of shampoo, conditioner and soap will I get in my cabin?
Luxury lines tend to revel in the high-end brand names they offer. Think Molton Brown, Hermes, Salvadore Ferragamo, Bvlgari, L'Occitane and Aveda. In addition to shampoo, conditioner and soap, you'll likely be provided with bath gels, lotions and specialty face soaps.
Do I have to bring my own hair dryer?
No. All luxury lines have hair dryers in the cabin.
How do I learn more about luxury cruise cabins?
The What to Expect on a Luxury Cruise series is a resource guide, written by Cruise Critic editors and contributors, where we answer the most common questions about cruise ship life on the most upscale vessels -- including dining, cabins and suites, service and onboard activities.
.embed-container { position: relative; padding-bottom: 56.25%; height: 0; overflow: hidden; max-width: 100%; } .embed-container iframe, .embed-container object, .embed-container embed { position: absolute; top: 0; left: 0; width: 100%; height: 100%; }