li{ padding:5px;}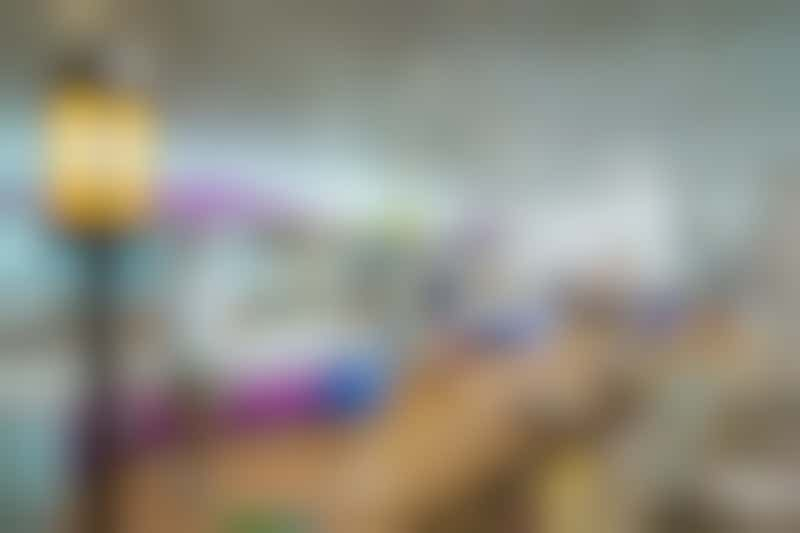 Cabanas on Disney Magic (Photo: Disney Cruise Line)
Disney's buffets, known throughout the Disney Cruise Line fleet as Cabana's Restaurant, are casual dining venues that offer a decent variety of fee-free fare for three meals each day.
Given the line's affinity for set-seating rotational dinners -- passengers eat at one of two set dining times in a different restaurant each night -- Cabanas buffet can be a nice break on longer cruises, allowing cruisers to come and go as they please in a more relaxed atmosphere.
---
Ambiance
Decor in Cabanas varies from ship to ship, ranging from colorful, tent-like awnings and seating that resembles beach chairs to faux palm trees and carpeting that looks like waves. The seagulls from "Finding Nemo" might even make an appearance if you look closely enough.
The ambiance and dress code are casual, with passengers able to sit wherever they choose and serve themselves from a wide range of choices at each meal (with the exception of dinner, which is served by waiters).
The serving area is set up like a horseshoe, with each side offering the same cafeteria-style stations.
Both indoor and alfresco dining are available; still, passengers might encounter table shortages in prime spots -- as well as long buffet lines -- during peak times.
---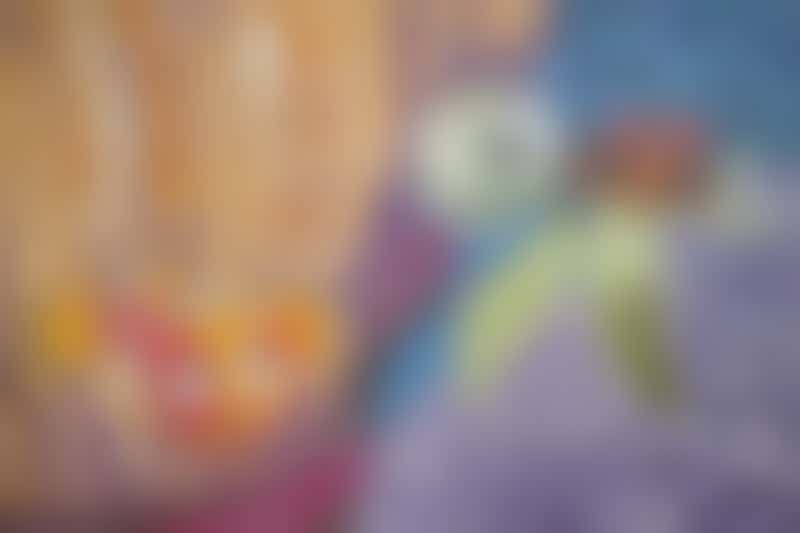 Mosaic tiles in Cabanas on Disney Dream (Photo: Disney Cruise Line)
Meals
Cabanas offers buffet-style breakfast and lunch and waiter-served dinner most days on each sailing. (Dinner is not offered on the first or last day of any sailing, so plan accordingly.) The buffet closes between meals.
For breakfast, passengers can expect standard breakfast fare like eggs, bacon, sausage, hash browns, made-to-order omelets, fruit, yogurt and cereal. For a fun Disney twist, try the waffles shaped like Mickey Mouse heads.
Lunch includes options like soups, salads, sandwiches, pizza, burgers, chicken, seafood and steak with items like cookies, cake and fruit for dessert.
Cruisers will find sit-where-you-like anytime dining at dinner, but meals are served by waiters at tables set with white cloths. Dinners are four courses; the menu features the most popular items from each ship's main dining rooms, as well as additional items.
Self-serve drink stations offer complimentary water, juice and soda.
Vegetarian and children's menus are available at all meals upon request.
Note: Because there are three main dining rooms on each ship and cruisers eat in a different one each night, those opting to try the buffet for dinner on three- or four-night sailings will miss the opportunity to eat in one of the main restaurants.
---
Price
It's free to dine in Cabanas Restaurant.
---
Ships
Cabanas is found on all four Disney Cruise Line ships:
Disney Dream

Disney Fantasy

Disney Magic

Disney Wonder
Show Disney Prices