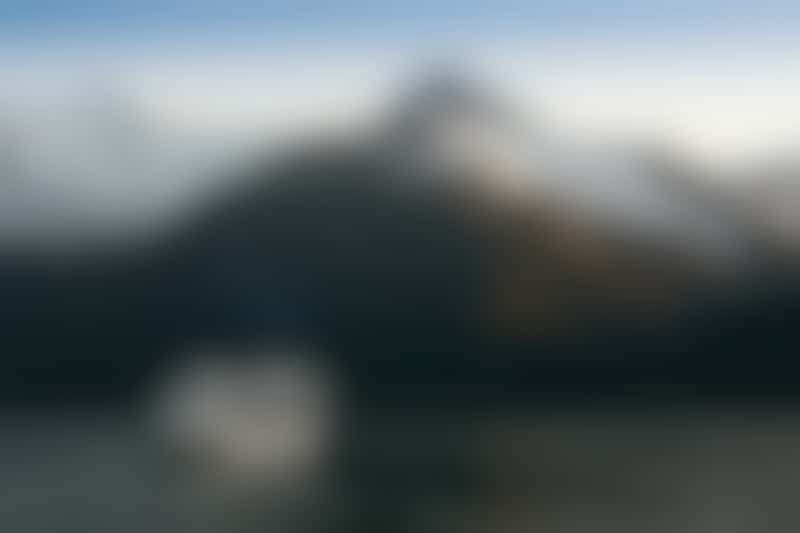 Cruise ship in Alaska (Photo: Ruth Peterkin/Shutterstock.com)
Alaska is so immense, it's a place that even most Alaskans don't see, in its entirety, in a lifetime. This is why when you have the chance to visit such a vast and spectacular part of the United States, it's important to make the most of your time there. One of the best ways is put together your own pre- or post-cruise land tour, beginning or ending in Anchorage, heading south near the port cities Seward and Whittier.
Planning your own south-bound Alaska cruise land tour allows you to explore museums in Anchorage and gape at the untamed scenery of the Kenai Peninsula. DIY tours put a focus on what you want to see with less time restraints, whether it's majestic moose, leaping salmon and prowling bears, or calving glaciers and breaching whales.
One thing to keep in mind: If you are taking the extra steps to see Alaska by land before or after sea, budget accordingly. It could be tempting to figure you'll "rough it" on a quick road trip before you board a cruise, but make sure to calculate the cost of food, fuel and the unexpected. Prices, depending on where you're from, could be slightly higher than you're used to. Some activities, such as fishing charters or floatplane rides to see brown bears, deserve the splurge; make sure you know how much those once-in-a-lifetime activities cost before you go. Pre-booking activities, car rentals and hotel stays is essential -- not only so you have a spot, but to manage your cost. Peak season months of June and July are the priciest.
To start the process of planning your own southbound Alaska land tour, here are the following tips on where to go, what to see and how to get there before or after your cruise.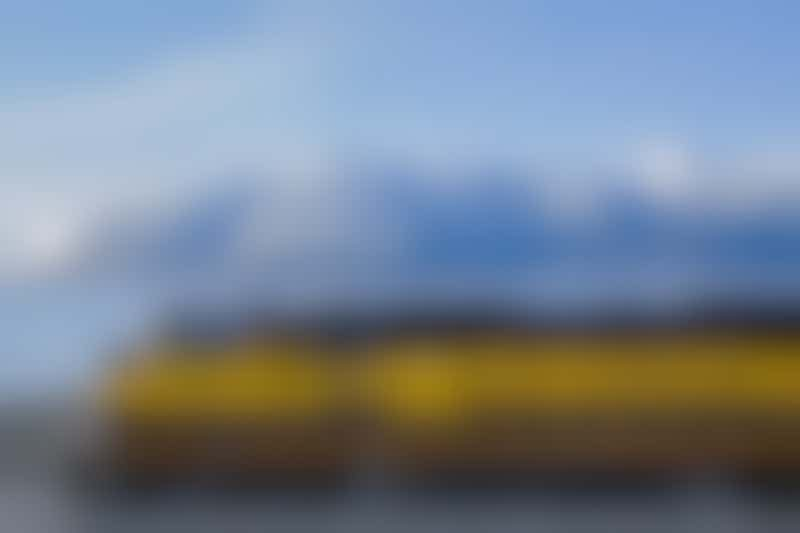 Alaska Railroad (Photo: Rocky Grimes/Shutterstock.com)
Getting Around Southcentral Alaska
Considering the majority of Alaska is not accessible by road, the state is surprisingly easy to navigate if you're keeping your trip centered along the Railbelt, which stretches from Fairbanks in the north to Seward in the south). Luckily, one of Alaska's most famous highways serves Anchorage down to Seward, the state's busiest cruise port. Here are a few ways to get from point A to point B (to point C) during your pre- or post-Alaska cruise land tour south of Anchorage:
---
RVs
Chances are if you're planning on traveling RV-style, you're not bringing your own on a cruise. Lucky for you there are a number of year-round RV rental facilities to choose from, starting for about $70 per night. It's not only an efficient and cost-effective way to travel by land, but Alaska is RV-friendly; there are plenty of parks and it's acceptable to pull over and stop or stay on most public lands. Make sure to choose the right model for the size of your group, and consider pricing models depending on your mileage/itinerary.
---
Car Rental
The Seward Highway, one of Alaska's famous National Scenic Byways, runs 127 miles from the cruise hub of Seward in the south, up to Anchorage. Make a round trip or head out one way, but be advised that one-way rentals can get tricky, especially if you fly into Anchorage and try to head down to Seward (watch for hefty added fees). Rental agencies can be found at the Ted Stevens Anchorage International Airport and throughout Alaska, but if you're traveling in the peak summer season, you will likely want to make that reservation ahead of time.
---
Alaska Railroad
Taking the train is included in many cruisetour packages, and for good reason. The Alaskan railway is one of the country's most scenic, serving cruise passengers in Seward or Whittier (all the way up to Fairbanks), traversing nearly 500 miles. And, you can do it yourself. There are a few routes to book, but a round trip ride from Anchorage to Seward starts around $150; Goldstar Service includes drinks and dining for double the price. Packages are available through the Alaska Railroad if you want to do a multiday trip by train; spend just one night in town before heading back on the rails, or up to 10, exploring different small towns as you go.
---
Shuttles & Buses
You can shuttle yourself from place to place, just like the cruise lines, by arranging van or bus transportation. Uber and Lyft are currently banned in the state, and taxis are rare and expensive; private transfers and mass transit might be key. The Magic Bus, as well as Shuttle Services of Alaska, are based in Anchorage, and should accommodate your day trip needs. Local bus lines are a cheaper alternative and run to both cruise ports and most cities (with room for two checked bags and a carry-on each), but check schedules -- routine service isn't a given (this isn't New York). In Anchorage and Seward there are free shuttles to attractions within town. Catch the Anchorage shuttle in front of the visitor's center (across from the Egan Center, a cruise ship passenger hub) and find the Seward shuttle at the SeaLife Center, along with various points throughout Seward (it runs continuously).
---
Day Tours
The major benefit of booking an organized day trip (apart from the expertise and the experience) is that transportation is usually included. Day trip operators, especially in Anchorage, will pick up from most hotels (so keep that in mind if you're staying in a vacation rental or another off-the-grid property without a car). Rust's Flying Service, in Anchorage, picks you up the morning of your flightseeing tour (they also offer luggage storage and international airport transfers). Salmon Berry Tours, also in Anchorage, have organized tours to coincide with cruise ship passenger transfers -- so rather than heading straight to the cruise port, spend the day sightseeing along the way.
As for the parts of the 49th State that aren't accessible by road: Those are the most fun to visit! If you're looking to get somewhere by floatplane or catamaran, you can typically find a tour that includes some exploration along with the trip. Lake Hood, near the airport in Anchorage, is the world's busiest seaplane base, with about 3,000 to 5,000 planes on the lake at any given time. The moral is, you shouldn't have a hard time hitching a ride out to Katmai National Park & Preserve or Lake Clark National Park & Preserve, some of the least-visited national parks in the U.S. due to their remote location and difficult accessibility.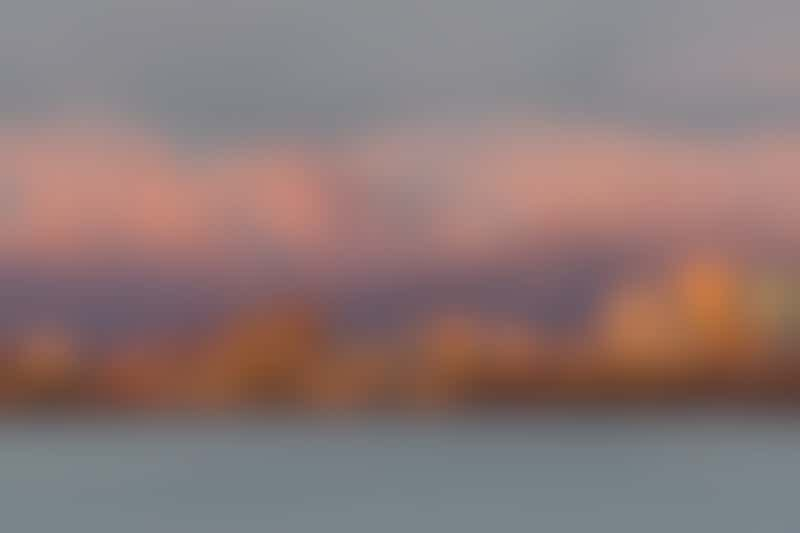 Anchorage (Photo: Rocky Grimes/Shutterstock.com)
Where to Stay Before or After Your Alaska Cruise
If you're planning a land trip in Alaska during the cruise season of May to September, you have to book ahead. Hotel space throughout most of Alaska is limited, and for the price, might be more expensive than you're used to for a standard room. Remember: You're competing with other independent travelers as much as you are with the cruise lines for space. With that in mind, we offer a few ideas for accommodations in major cities surrounding the cruise ports.
---
Anchorage
Expect to find most major hotel chains in Alaska's largest city, but also consider locally owned Hotel Captain Cook and some in-town B&Bs.
---
Whittier
If you're thinking of booking a stay in Whittier, be advised there's just about two places to consider staying: the Inn at Whittier -- a nice facility overlooking Prince William Sound and the Anchor Inn, which boasts glacier-view penthouse rooms with kitchens and dining areas.
---
Seward
There's an assortment of inns and motels in Seward, but nothing luxurious. A few accommodations offer "stay and cruise" discounts. One is the Seward Windsong Lodge, which is outside town but scenic -- and guided -- tours of Exit Glacier depart from the lobby. For the super secluded, hitch a boat ride from Seward to Fox Island and stay in the Kenai Fjords Wilderness Lodge on Resurrection Bay.
---
Cooper Landing
Used by Princess Cruises for their cruisetours, the Kenai Princess Wilderness Lodge is located in Cooper Landing, a small town on the Kenai River just about two hours south of Anchorage. The lodge is a beautiful facility with walking trails, restaurants and a hot tub. Individuals are able to make reservations, but because blocks of rooms are taken by cruise line tours, it's in your best interest to book way in advance (and maybe a bit before that).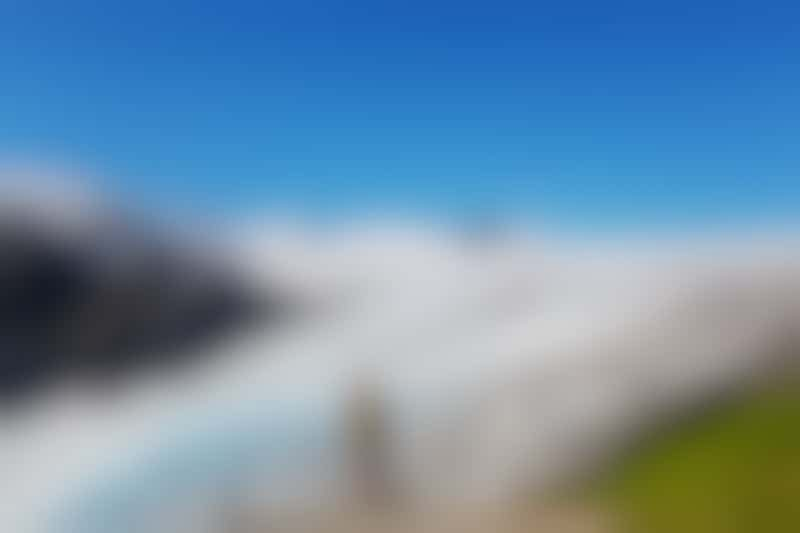 Exit Glacier (Photo: Galyna Andrushko/Shutterstock.com)
Where to Go, Pre- and Post-Cruise, South of Anchorage
Depending on the route you want to take (and how many towns you want to cover), a pre- or post-cruise land tour from Anchorage heading south could be done in a few days or over the course of a week or more, depending on how far you want to go.
---
Downtown Anchorage
There's plenty to do within Alaska's most populous city, so spending a few days here before or after your cruise should be no problem. The Anchorage Museum is a striking collection of old and modern Alaskan art and artifacts; what's even better is that it offers an activity lab for kids and a thorough display of items from all Alaska's native tribes, curated in partnership with the Smithsonian. After a taste of culture, consider biking and brewing with beer-meets-exercise outfitter Big Swig Tours. The amount of craft beer in Anchorage alone is dizzying, so imbibe and ride on a cool, guided tour of local brewpubs. Sporting a buzz, hop on the Anchorage Trolley for an informative hourlong ride around the city's limits. Cyrus, who runs the trolley tours, can be found outside of the visitor's center (on W. 4th) where he acts as sort of an unofficial city ambassador.
---
Girdwood
This resort town is a great midway point from Seward to Anchorage. Bake shops, independent liquor stores, boutiques and restaurants are all within a mile or two. The Crow Creek historic gold mine is down the road (partially a dirt road), and offers picturesque grounds preserved from a once-working gold mine community. You can still gold pan with the family in Crow Creek below. The one place that stands above the rest is the Hotel Alyeska, Alaska's only ski resort. A stay here not only includes its own array of shops, dining and a lovely spa; the trails, year-round activities and festivals make a stop here memorable and easy to plan. (Some gear rentals like paddleboards are included in the price of a stay.)
---
Prince William Sound
Whittier, a town of only 200 residents, is the location for a cruise port primarily used by Princess Cruises. While it has a fascinating military history, there's not much in the way of shopping and dining. One thing it can lay claim to is being the prime access point for Prince William Sound (PWS). Tour operators Phillips Cruises, Major Marine and Lazy Otter Charters all offer daylong cruises to spot seals and sea otters among the many stunning tidewater glaciers. If you prefer to see the sound from a more intimate angle, kayak, paddleboard and even Jet Ski rentals are aplenty, with the (suggested) option for guided (and even overnight camping) tours. A benefit to cruising PWS is its protected waters, which make for smoother sailing. A con: The weather in Whittier is fickle at best; cloud cover and rain often prevent optimal wildlife- and glacier-viewing.
---
Kenai Fjords National Park
Seward, Alaska's largest cruise port, is known as the Gateway to the Kenai Fjords. Like PWS, many tour operators (Kenai Fjords Tours or Major Marine) offer all-daylong trips out on the water for whale-watching and some even pull ashore to Fox Island for an all-you-can-eat salmon and prime rib meal. The rugged landscape is a haven for various species of birds, and of course there's glaciers and forest in copious amounts. Kayaking and other on-the-water activities are available (including day-fishing charters), but for an otherworldly experience, head out to Bear Glacier on a standup paddleboard with Liquid Adventures.
---
Exit Glacier and Harding Icefields
If you prefer to have your two feet on terra firma for a while before you head out on your Alaska cruise, you can go on a hike from Seward to its Exit Glacier (for an easier stroll) or for a real challenge, head out for the Harding icefields. Harding's strenuous 8-mile hike on ice is only for the well-equipped, but the reward is in views and black bear sightings. For a nice walk -- part of the trail is even handicap accessible -- check out Exit Glacier, which will put climate change on the brain with its quickly receding edge. (Tours are available with transportation, otherwise it's easily reachable by car.) The visit to Exit Glacier also only requires an hour or two, so you will have time to head back into town to visit Alaska's SeaLife Center afterward. If you didn't get that up-close shot of a puffin or a porpoise on your sightseeing cruise, now is your chance.
---
Gone Fishing
The chance to reel in your own catch is available from just about anywhere in Alaska. However, the locals will tell you that some spots are better than others for hooking a king salmon or a prize-winning trout. Cooper Landing (about two hours south of Anchorage) is a tiny town with Gold Rush roots, settled on the confluence of the mighty Kenai River (and Kenai Lake) and Russian River. Both offer waters overflowing with fish (and don't forget about other local haunts like Quartz Creek). Be sure to grab a daily or weekly fishing license from any local grocery store or outfitter (daily out-of-state licenses run $20 per person). Local charter companies, like Kenai Experience, will lend you gear and take you right to the fish's front door.
---
Talkeetna/Mat-Su Valley
Breaking the trend by going a little north, it's worth a day trip from Anchorage to the Mat-Su Valley (short for Matanuska-Susitna). The region, about 35 miles north of Anchorage, incorporates the towns of Talkeetna, Palmer, Wasilla, Big Lake, Houston and Willow. Talkeetna is a quirky little town just south of Denali and said to be the inspiration for the TV sitcom "Northern Exposure." It takes just over two hours to visit here, from Anchorage, and you'll find cafes, shops, a fantastic microbrewery (Denali Brewing Company) and even flightseeing to Denali. Alaska's famous gigantic produce (138-pound cabbage) is grown in this region and displayed annually at the Alaska State Fair in Palmer (90 minutes north of Anchorage). If you time your trip just right, you might make the fair, which is held for about 12 days between August and September every year.
---
Homer
If you're looking for where the locals go from Anchorage, it's to this artsy community at the southern tip of the Kenai Peninsula. Homer is both rich in its wildlife offerings and its eclectic shops and galleries. Fish some of the world's best halibut, then go shopping for home goods, or kayak the Kachemak Bay and then grab a coffee. Homer's southern location makes it a prime spot to depart on daily flightseeing and bear-viewing trips to Katmai National Park. If you're headed here from Anchorage, it's a four-hour drive.
Cruise ship in Whittier (Photo: Ruth Peterkin/Shutterstock.com)
More Information for Your Southcentral Alaska Cruise Land Tour
Show Alaska Prices