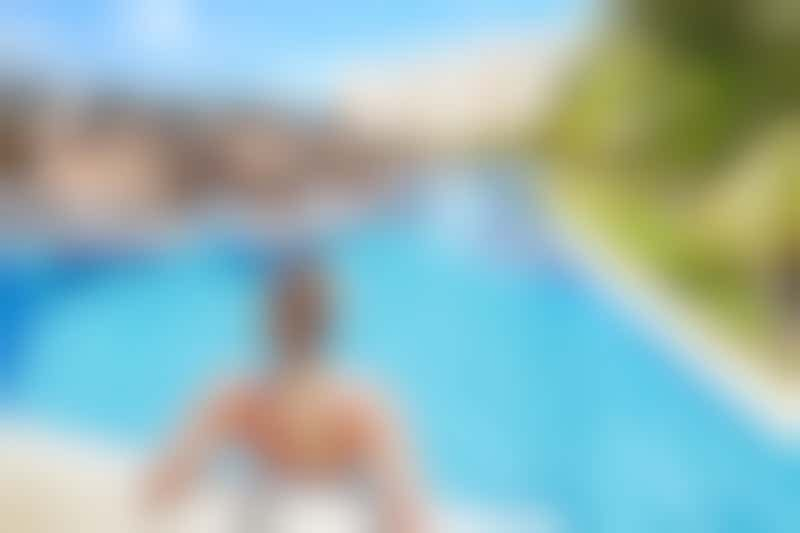 Booking a Hotel Room for Day Use (Photo: kurhan/ Shutterstock)
Your cruise ship forces you to disembark by 9:15 a.m. but your flight isn't until 5:30 p.m. What do you do? You could book a day tour that drops you off at the airport or find a place to leave your luggage and sightsee on your own. Or, you could book a post-cruise hotel day room, and spend your day relaxing, working out at the hotel gym and using the pool. We tried the day rate option -- here's what we thought.
What It Is
Some hotels, particularly those at the airport or central to downtown, will sell you room and amenity access from late morning to early evening, at a special day rate. It's a win-win: You avoid lugging your bags around with you all day or camping out at the airport food court. The hotel makes money on an otherwise empty room. It's a particularly appealing option for families or other travelers who have a long cross-country (or cross-ocean) flight ahead of them.
Our Experience
When you're cruising with a baby, traveling light isn't an option. On a short Disney cruise to the Bahamas, I found myself juggling multiple bags, a stroller and a car seat -- not to mention my six-month-old baby and my parents who joined us. (And that's after using Disney Cruise Line's onboard airline check-in to check our bags and get boarding passes while still on the ship.) We had a full day to kill before our evening flight out of Orlando Airport, and my darling daughter had demonstrated that she wasn't a big fan of napping in her stroller or baby carrier.
In desperate need of a place to dump all our stuff, let baby nap and then play in a safe space, we booked a day room at the Hyatt Regency Orlando International Airport.
The cruise line bus transfer dropped us off at the airport, and we had a short walk to the hotel, which is conveniently located at the airport terminal. Hotel staff brought up a crib for the baby, and I put her down for nap number one. While she snoozed away, I caught up on personal and work emails, using the hotel's free WiFi, while my parents spent an hour exercising at the hotel's fitness center. I might have even dozed off a bit on the comfy bed, while I was supposed to be doing some writing.
When the baby woke up, she and my dad caught some of the football game on TV, while I took a walk to investigate the hotel's rooftop pool. We could have taken a dip, but I didn't want to pack wet swimsuits; more keen swimmers could have happily passed the day out there.
The Orlando Airport is filled with dining and shopping venues, and is not unlike a mall. Because we had the whole day there, we agreed to meet some Florida relatives for lunch, and we all gathered at one of the chain restaurants just a quick walk from the hotel. When my daughter got fussy, it was easy to take her back to the hotel room for nap number two -- avoiding ugly melt-downs in public places -- while my parents and cousins hit up the Disney store for presents to send home for my son.
Just prior to the flight, I showered and changed, taking advantage of hotel toiletries so I didn't have to unpack my own in my carry-on. Feeling clean and refreshed, my daughter and I set out for the security line about an hour before our flight -- just enough time to pick up some airplane food and be at our gate for early boarding, without spending too much time with baby crawling around well-trafficked airport floors or demanding to be nursed next to a bunch of businessmen in suits.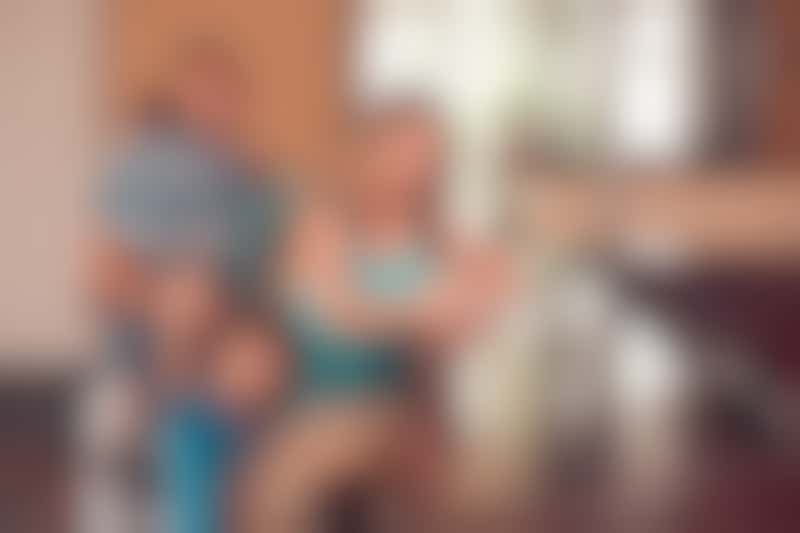 Family checking in to a hotel (Photo: Dragon Images/ Shutterstock)
Worth a Try?
So was it worth it? In our situation, yes. The only downside was that the day rate -- $129 plus tax -- wasn't much of a discount off the regular overnight rate of $149. But that's the price we paid for having a sane, relaxing day. We especially recommend hotel day rooms for families with young children, or anyone who needs to rest up before a flight.
But a day room isn't for everyone. If you're traveling light, bumming around the airport is certainly a cheaper way to go; spa amenities and shopping make it easier than ever to waste hours of time. If you have airline elite status, you might get free access to an exclusive lounge. (You can often buy day passes for these, too). Renting a car or stowing your luggage and sightseeing will make better use of your time in town if there are attractions you'd like to see. (We did this in Oahu with my older child -- Pearl Harbor has luggage storage and a taxi stand for getting back to the airport.)
Things to Note
Just like any hotel, you can either call ahead and make a day rate reservation or do it when you arrive. Some hotels advertise the service on their website too; that's how we found the Hyatt. (Websites such as Dayrooms.com and Dayuse.com claim to find good day rates too, although we can't vouch for them.)