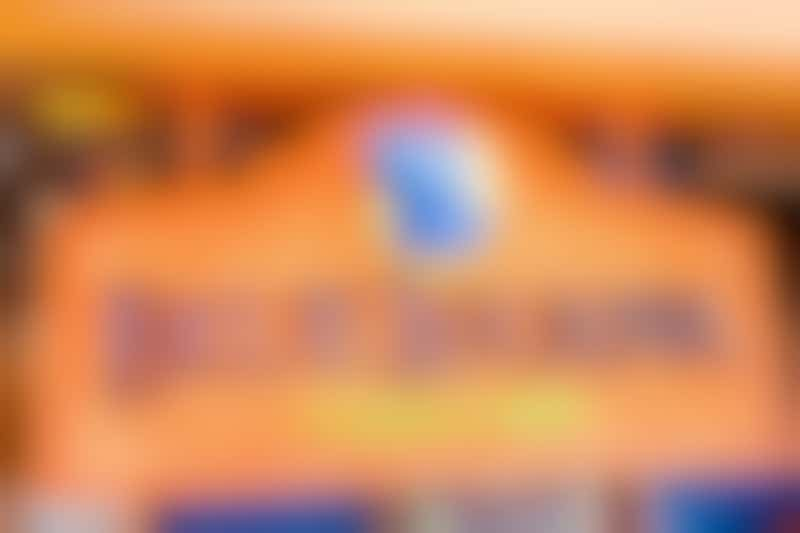 BlueIguana Tequila Bar on Carnival Vista (Photo: Cruise Critic)
If you're looking for a lively poolside watering hole, Carnival Cruise Line's BlueIguana Bar might be just the thing. Located on the lido deck, this Mexican-themed bar offers a menu of drinks to complement the complimentary tacos and burritos found at the adjacent BlueIguana Cantina.
Ambiance
The BlueIguana Tequila Bar comprises a counter and seating area with a tile floor, wooden barstools and colorful wooden accents. The laidback atmosphere welcomes those in bathing suits during breaks between sunbathing and swimming. Bartenders are friendly, helpful and happy to suggest popular drinks if you just can't decide what to order.
Drinks
As befits any "south of the border" bar, BlueIguana specializes in tequila beverages and Mexican beers like Dos Equis, Modelo Especial and Corona. It also features cocktails, mocktails, soda and water. For a bit of fun, frozen margaritas can be ordered in yard-long or twisty glasses; groups can take advantage of margaritas and spiked lemonade sold by the pitcher.
Menu
Please note that this menu is a sample; actual menus vary by ship and sailing.
Price
Drinks are charged to onboard accounts on an a la carte basis. Prices range from $1.25 for bottled water to nearly $30 for a 101-ounce "tube" of beer; mixed drinks are also available and start in the $9 range. A 15 percent gratuity is automatically added to all purchases.
Ships
The BlueIguana Tequila Bar can be found on the following ships:
Carnival Breeze

Carnival Conquest

Carnival Dream

Carnival Ecstasy

Carnival Elation

Carnival Fantasy

Carnival Fascination

Carnival Freedom

Carnival Glory

Carnival Horizon

Carnival Imagination

Carnival Inspiration

Carnival Legend

Carnival Liberty

Carnival Magic

Carnival Miracle

Carnival Panorama

Carnival Paradise

Carnival Pride

Carnival Sensation

Carnival Spirit

Carnival Splendor

Carnival Sunrise

Carnival Sunshine

Carnival Valor

Carnival Vista
See photos of the BlueIguana Tequila Bar on Carnival Vista.
Explore Carnival Cruises