Situated in the far eastern corner of Europe, the Black Sea is bordered by six countries -- Turkey, Bulgaria, Georgia, Romania, Russia and the Ukraine -- and linked to the Mediterranean via the Bosphorus and Dardanelles Strait.
There are many theories about how the sea got its name. A common assumption is that it goes back to the days when the ancient Greeks called it the "Inhospitable Sea", because back then it was difficult to navigate and fierce tribes lived along its shores. Other suggestions relate to the deep waters and winter fogs making the waters look dark, or the rich concentration of microalgae that give the sea a blackish color.
Whatever the origin, one thing's for certain -- it's not a dismal or gloomy place. In fact, it's a treasure chest of sights and historical attractions that rival and equal many of those found in the neighboring and busier Mediterranean. The only thing it lacks is the crowds, as for many cruisers it is a destination waiting to be discovered.
Unfortunately, there have been dark clouds in recent times as a result of the crisis between Russia and the Ukraine. In 2014, amidst growing security concerns and fighting in eastern Ukraine, cruise lines changed their 2015 Black Sea itineraries to bypass the ports of Odessa, Sevastopol and Yalta. They have been replaced with ports of call in Turkey, Romania, Georgia and Bulgaria, with some sailings are spending more time in Greece. Similarly, river cruise operators have suspended Ukraine itineraries.
The Department of State has advised U.S. citizens to defer all travel to eastern Ukraine and the Crimean Peninsula, which is being occupied by Russia. However, it should be noted that Russian river cruises and ocean cruises that include stops in Russia including St Petersburg -- more than 1,300 miles away from eastern Ukraine -- and Sochi, Russia's most south-eastern point, are safe to visit and not affected by any current travel advice at the time of this article. (Always check with the Department of State or your cruise line for any changes and updates).
Best Time for Black Sea Cruises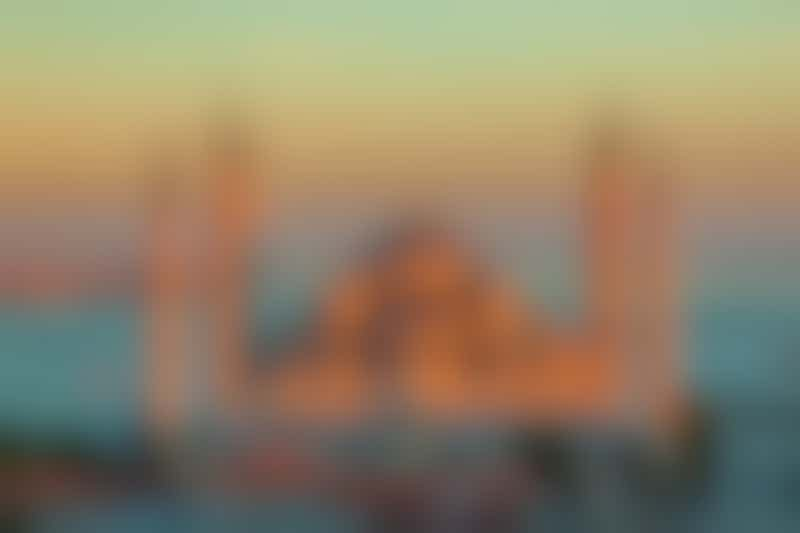 The Blue Mosque in Istanbul, Turkey (photo: OPIS Zagreb/Shutterstock)
The Black Sea cruise season runs from mid-April through October. The summer months of June, July and August are the warmest, but also the busiest. If you don't mind slightly cooler temperatures and want to avoid the peak tourist season (although the majority of sights are still relatively uncrowded comparted to the busier Mediterranean) consider traveling in the spring or fall. Temperatures are still pleasant -- usually in the 60's and 70's -- and there will be fewer people visiting historic sites and packing the beaches during this time.
Black Sea Cruise Lines
As some of the ports are limited by the size and number of ships they can handle, the majority of ships that cruise in the Black Sea are small and midsize vessels, including upscale small-ship operators that specialize in cultural itineraries with onboard historians and expert guest lecturers. Azamara, Regent Seven Sea Cruises, Seabourn, Swan Hellenic and Windstar are among the lines offering Black Sea cruises in 2015 and 2016. Bigger ships, including those of Holland America and Princess, also visit the Black Sea and other lines include Fred. Olsen, P&O Cruises and Thomson -- which predominantly cater to the U.K. market.
Black Sea Cruise Itineraries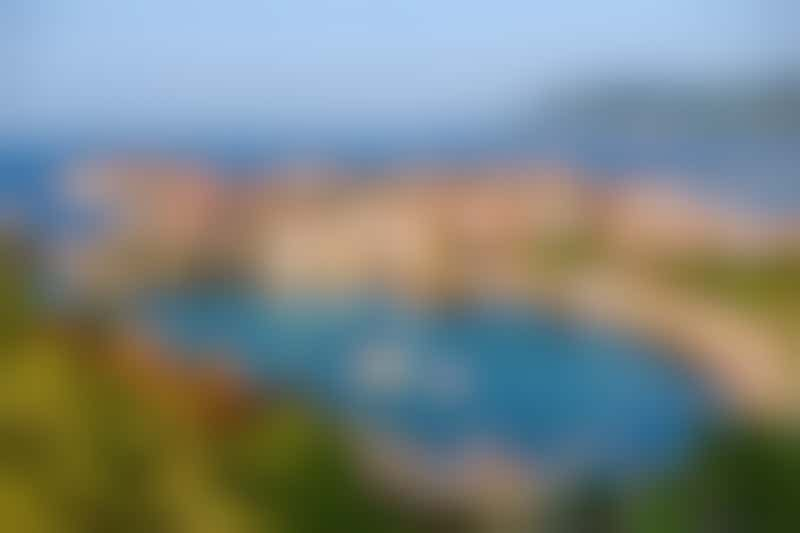 The harbor in Amsara, Turkey (photo: Boris Stroujko/Shutterstock)
Black Sea Only: Black Sea cruises are typically 7 to 14-nights, although a few ships offer longer sailings. For history buffs in particular, it is worth opting for two-week voyages to do the area justice. Istanbul, where Europe meets Asia, is the main gateway to the Black Sea, and many itineraries will either start or end in Istanbul or include the city as a major port of call -- often including an overnight stay to take in must-see sights such as the Blue Mosque and Grand Bazaar.
Black Sea with Eastern Mediterranean: Some itineraries operate between Athens and Istanbul, making a foray north to Black Sea ports. Others will incorporate a handful of destinations from Istanbul northward on roundtrip cruises from Venice. Some one-off Black Sea cruises operate from or to other ports, including Genoa and Southampton. With impressive architecture, ancient ruins and castles, the region's history offers plenty of sights and experiences.
River: Although the vessels aren't running in 2015, Viking River Cruises has offered Ukraine-specific itineraries that travel from Kiev to Odessa on the Dnieper River, ending in the Black Sea.
Black Sea Cruise Port Highlights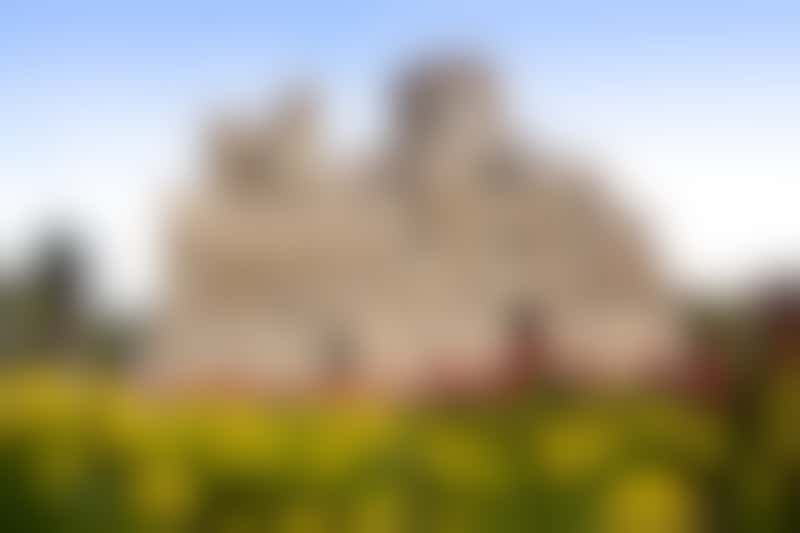 The Church of Christ Pantocrator in Nessebur, Bulgaria (photo: Mira Arnaudova/Shutterstock)
Current events mean that the Crimean region is out of bounds for the foreseeable future, which means there are no excursions to the Crimean Peninsula and the Ukrainian cities of Odessa, the "Pearl of the Black Sea", Yalta, where Franklin D. Roosevelt, Winston Churchill and Joseph Stalin met in 1945 to re-draw Europe's map after the Second World War, and Sevastopol, the site of strategic Crimean War battles including the Charge of the Light Brigade.
However, travelers won't feel too short-changed as cruise lines have responded by replacing the three cities with other ports of merit, such as Amasra and Bartin in Turkey, Batumi in Georgia, Trabzon in Turkey, Varna in Bulgaria and the Greek ports of Volos or Nafplion, or by providing additional overnights, including Constanta in Romania, or an additional day in Istanbul.
Amasra, Turkey: This delightful harbor town is situated on a fortified headland that juts out into the Black Sea. The old town, with its Byzantine gateway, narrow cobbled streets and castle, is a wonderful place to stroll around and soak up the atmosphere. The town's museum, with artefacts from the Roman, Byzantine, Genoese and Ottoman eras, was once named the best small museum in Turkey. Amasra is linked by a stone bridge to the island of Boztepe, which also has a castle, and inland is the UNESCO-listed village of Safranbolu, with its charming wooden Ottoman houses.
Batumi, Georgia: Set against a backdrop of hills, Batumi is one of the oldest cities in Georgia and capital of the Ajara region which is famous for growing tea, citrus fruits and tobacco. A magnet is Batumis Bulvari, or Seaside Park, a boulevard with shady tree-lined spots, dancing fountains, statues, bars and cafes that run along the waterfront. The Nobel Technological Museum Batumi's takes you back a century to the time when the city was at the forefront of the international oil business, with investment from the Nobels and Rothschilds spawning technological innovations. Some cruise lines offer a folklore performance and a visit to a local family home.
**Constanta, Romania:**The oldest city on the 'Litoral', the Romanian equivalent of the French Riviera, Constanta's attractions include the remains of three levels of Roman mosaics that once linked the upper town to the harbor. The Art Nouveau casino, with wonderful views across the ocean, is well worth a look even though it's no longer in service. Visitors can take a day tour to Bucharest, Romania's capital, to see the largest palace in the world, built by former president Ceausescu. Other sights are the Greek, Roman and Byzantine remains at Histria, about an hour's drive away.
Istanbul, Turkey: Straddling two continents, with one foot in Europe and the other in Asia, this exciting city is exotic and cosmopolitan. One minute you can be haggling at bazaars, piled high with pungent spices, the next be sipping coffee at a trendy cafe. The last European stop for the Orient Express, nearby is the Pera Palace hotel where Agatha Christie wrote part of her famous on-board murder story. Top sights include Topkapi Palace, with its dazzling collection of jewels that were mostly worn by men, and the Blue Mosque that takes its name from the 21,000 plus tiles that color the interior. No visit would be complete without a foray into the Grand Bazaar. A labyrinth of streets and passages, this veritable Aladdin's Cave has more than 4,000 shops and stalls stacked high with jewelery, carpets, clothes and 'magic eye' symbols in every imaginable size.
Nessebur, Bulgaria: Built on the edge of a peninsula that was once an island, Nessebur (also written as Nessebar) is one of the oldest towns in Europe. It is well-known for having countless churches decorated with bright stones and brickwork, and is a UNESCO World Heritage Site because of its Greek antiquities. Walking tours are a good way to see the town, and the narrow lanes are lined with small cafes and shops. Nessebur Museum has four exhibition halls that follow the development of the town from the ancient Thracian period and other excursion options include wine-tasting tours.
Sochi, Russia: Lying at the foot of the Caucasus Mountains, Sochi is a sprawling spa town with good beaches and a range of health spas, although we're not talking Canyon Ranch. The big thing to see there is Stalin's lurid green villa, built in 1937 and known as a Dacha in Russian. Preserved much as it was when he would come here for R&R, you can pose for a photo by his billiards table or by a wax model of Stalin behind his desk. The tranquil Riviera Park includes the Friendship Alley, with trees planted by politicians and celebrities, and Sochi Discovery World Aquarium is the largest of its kind in Russia. New tours take in the venues used in the 2014 Winter Olympics.
Trabzon, Turkey: Situated at the start of the historic Great Silk Road trade route linking Europe and Asia, Trabzon's is the Black Sea's largest and busiest port. The Sumela Monastery, built in the fourth century on the side of a steep cliff, is the main attraction. Dating back to the 4th century, the Greek Orthodox monastery boasts beautiful 18th century frescoes and is reached by a path through the forest. Back in town, the Kemeralti Bazaar is a fun place to buy Trabzon's unique and intricate woven silver jewelry. And don't leave without trying the local anchovies, or hamsi, which are typically served with rice.
**Volos, Greece:**The mythical home of Jason and the Argonauts, there are plenty of interesting things to see and do beyond the rather unprepossessing industrial port. A popular excursion, and well worth the two-hour bus ride, leads to the spectacular medieval Meteora monasteries, dating back to the 14th century and perched on soaring sandstone rocks. In Volos Agios Nikolaos, the Church of St. Nicholas, is worth exploring for its silver icons, richly carved altars and fabulous crystal chandeliers. A niche attraction is Tsalapatas Brickworks Museum, which recounts a major part of the city's industrial history in a restored brick plant.
Black Sea Cruise Tips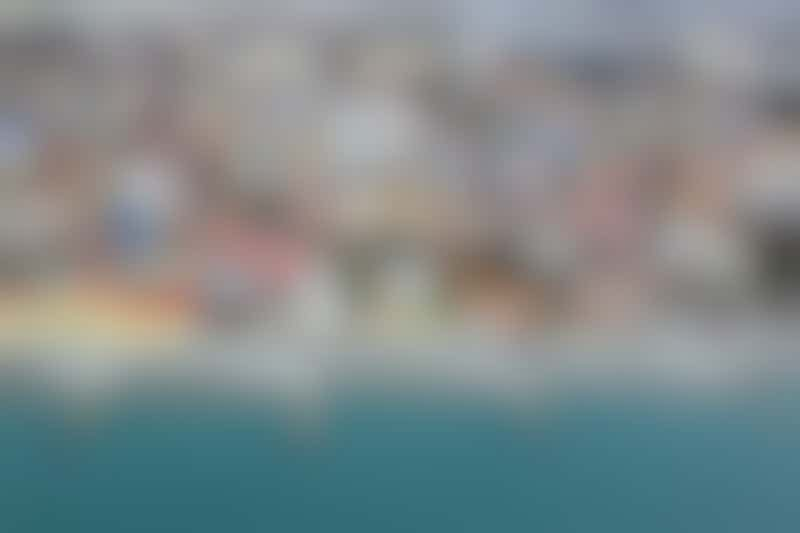 Aerial view of Sochi's Adler District in Russia (photo: ID1974/Shutterstock)
Arrive Early: With long flight times from the U.S. to ports of departure, it's advisable to arrive at least one or two days before your cruise. In the worst case scenario this allows for any unforeseen flight and transfer delays, but mainly it allows time to relax and become oriented to the time difference before boarding the ship.
Know Your Currencies: Currencies vary from country to country (the lev in Bulgaria, lari in Georgia, euro in Greece, leu in Romania, ruble in Russia and lira in Turkey). However, small denominations of U.S. dollars are widely accepted and useful for buying souvenirs in markets and small gift shops. Although you will lose out on the exchange rate, this saves the expense of having to change money in every destination. Any change will be given in the local currency, but this is useful for buying a coffee, tips etc. ATM's are readily available, and credit cards widely accepted. It's worth taking at least two credit cards in case one is not accepted, which sometimes happens.
The E-Visa System: All travelers require a passport with at least six months left to run. The cruise line will arrange immigration clearance in all the ports; you simply hand over your passport at the beginning of the cruise and collect it at the end. Almost all nationalities need a visa to enter Russia. If you want to do an individual tour or explore independently you'll need to arrange an individual visa before you leave home. If you're simply planning to stay on the group tour, you enter on a group visa organized by the cruise line. Similarly, visas are required to enter Turkey. The visa on arrival service was phased out in 2014 and replaced with a new e-visa system, however most cruise lines will arrange visas on arrival. Situations with visas can change, so always check with your travel agent, cruise line or the appropriate consulate before traveling.
Note: Customs officials can be extremely stern and intimidating in former Soviet Union ports. Usually, they board the ship, and you're issued with a landing card to go ashore. Don't try to banter with them, and don't take photographs in the naval ports.
Be Prepared for Culture Shock: While the Black Sea is an extremely rewarding area to visit, travelers will find significant cultural differences between the ports there and the more familiar ports of the Mediterranean. Here are some of the things you may experience for which it's best to be prepared.
Some tours include meals in local restaurants. Some of these are excellent, particularly in the larger Black Sea holiday resorts. Others are heavy on pork and pickled vegetables and include huge platters of pig parts. The locals truly want to please and impress visitors, so try to taste as much as you can. Plum brandy is served with meals, and it's polite to do a shot and toast one another. Smoking is a popular activity, so don't be surprised in local bars and restaurants if people are puffing away with their meals.
Although many of the areas you'll visit are wealthy, more remote areas are poor and you will stand out as a tourist. Dress respectfully and keep flashy accessories to a minimum.
Animal welfare is not a top priority in this part of the world and it can be distressing to see hawkers touting eagles, snakes and small crocodiles -- with their mouths taped shut -- for photo opportunities in return for unspecified amounts of money. Owners will often try and hand over the birds and animals and then become aggressive or refuse to take the creature back until you give them some cash. Avoid!