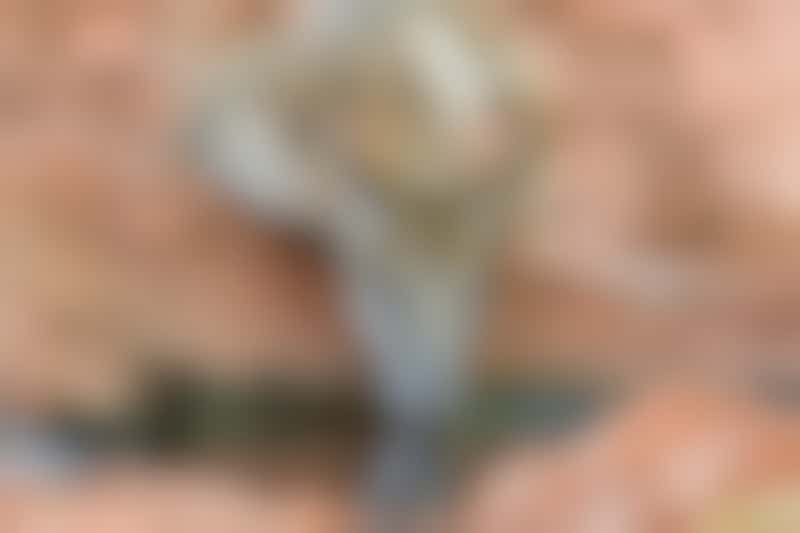 Female wallaby having drinking from a rock pool. (photo: Silva Vaughan-Jones/Shutterstock)
As I sip my morning coffee on the sun deck, a pair of dolphins playfully dips in and out of the waves, delighting onlookers on their way to the breakfast buffet. Later on, from my balcony, I spot a frothy white jet of water spurt from the blowhole of a whale before its vast silhouette disappears back into the depths.
While these encounters are a reminder of just how close we are to the underwater world beneath us, it's also a taste of what a cruise can offer to nature-lovers.
Although sunset cocktails and island hopping remain a priority aboard many vessels, there are also cruise lines that choose to visit destinations of ecological interest and offer programs designed specifically to bring you closer to nature.
Many of these are expedition cruise operators offer onboard lectures and Zodiac trips guided by experts. But mainstream cruise lines are also offering more adventurous and educational programs. For example Princess Cruises' Animal Planet and Discovery at Sea initiatives, soon to be rolled out Down Under, and Seabourn's new Ventures by Seabourn program -- a series of Zodiac and kayak shore excursions guided by expedition teams of scientists, scholars and naturalists. Royal Caribbean has also recognised the importance of offering its guests the chance to explore the "great outdoors" through its range of shore excursions.
We take a look at some of the best destinations and activities for Australian cruisers with a love of nature.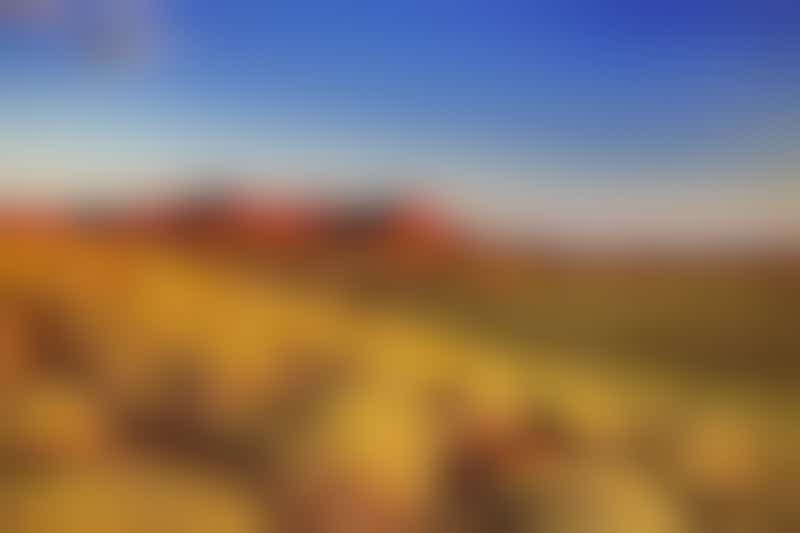 Purnululu National Park. (photo: Sara Winter/Shutterstock)
The Kimberley
Why: Aussies don't need to venture far to experience some of the world's most incredible wildlife -- this diverse and vast country is filled with it so it's not surprising that some of the very best cruises for nature-lovers are along stretches of the Australian coastline. And few places are more spectacular than the Kimberley -- famous for having the second largest tidal range in the world after Canada's Bay of Fundy.
This breathtaking region is so remote and unspoilt that a cruise ship is far and away the best way to explore its waterways and rivers.
Best Natural Features: Renowned British naturalist Sir David Attenborough once described Horizontal Falls in Talbot Bay in the Kimberley's Buccaneer Archipelago as "one of the greatest natural wonders of the world" so that's got to be worth a look, right?
Then there's Montgomery Reef, an area of more than 1035 square kilometres that is where the tidal ebb and flow reveals a semi-submerged world of waterfalls, reef birds and marine animals such as turtles, manta rays and the more elusive dugong.
And of course, the Bungle Bungle mountain range in Purnululu National Park, which is a World Heritage Site and also one of the region's most recognised attractions thanks to its striking orange-and-black-striped rock formations that jut from the earth, formed over more than 350 million years ago.
Best Australia Shore Excursions
Best Activities: A scenic flight over the Bungle Bungles will yield sightings not only of the remarkable geological formations, but also of Lake Argyle, the largest freshwater reservoir in Australia when in flood, and the Argyle Diamond Mine, the largest diamond producing mine in the world.
You can also take Attenborough's advice and board a Zodiac for a ride beneath the Horizontal Falls, the result of Talbot Bay's 12-metre tides.
Best Time of Year: The main tourist season begins in May when the land is still well watered from the wet season, making it a great time to see the waterfalls. June and July are the peak months when temperatures average a maximum 30.6 degrees Celsius and a minimum 14.9 degrees Celsius, although extreme heat and even night frosts can sometimes be experienced during this time. August sees cold nights become less common with temperatures and humidity rising in the build-up to the rainy season.
Beware: Crocodiles are rife in the Kimberley region, making them a major tourist drawcard, but also one of its biggest dangers. Do bear in mind that not all Kimberley crocs are dangerous. There are two different species -- the freshwater and saltwater crocs -- and it's the latter you need to watch out for. Salties are huge, territorial, aggressive, and, despite their name, quite at home in freshwater.
Who Cruises There: APT, Aurora Expeditions, Silversea, Northstar Cruises, Lindblad National Geographic, Kimberley Quest, Princess Cruises,
Australia/New Zealand Cruise Itineraries
---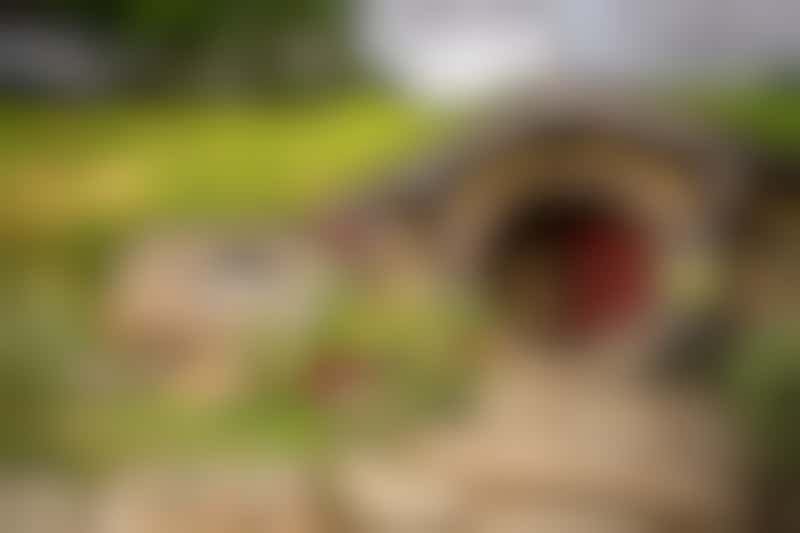 Hobbiton, Shire, New Zealand. (photo: Troy Wegman/Shutterstock)
New Zealand
Why: From its green rolling hills to stark volcanic formations, the drama of New Zealand's natural landscape caught the eye of the makers of the Lord of the Rings trilogy and the subsequent Hobbit films, who transformed it into Middle Earth.
But it's not just spectacular. These are diverse ecosystems that are home to a fascinating wealth of wildlife, much of which is unique to these islands thanks to New Zealand's relative isolation over the last 80 million years. No other islands of similar size have been isolated for so long. As a result, its plants and animals have evolved into distinct species found nowhere else in the world.
Best Natural Features: The volcanic activity that has helped shape New Zealand centres around Rotorua in the North Island, reaching south to Tongariro National Park and east to the active but accessible volcano of White Island in the Bay of Plenty. This hotbed of geothermal activity offers volcano hikes to the adventurous and hot mud baths to those in search of relaxation.
Then there are the glacial lakes of Fjordland, where you'll find the much-photographed Milford Sounds, described by Rudyard Kipling as the eighth wonder of the world. This watery rainforest region, carved by glaciers more than 100,000 years ago, is the largest national park in New Zealand, is home to a variety of marine life, including seals, penguins and dolphins, and actually best explored by ship or sea kayak.
And of course, there is the flora and fauna. This is known as a land of birds and ancient forests, but you can also encounter whales, dolphins, seals and penguins.
Best New Zealand Shore Excursions
Best Activities: Take a guided kayaking tour from Akaroa to view the Pohatu Penguins at the largest Australasian Little Penguin colony on mainland New Zealand. You can also take a swim in its harbour, set within the eroded craters of an old volcano, to encounter hector dolphins -- the world's smallest and rarest dolphins. This area is also home to vast numbers of little penguins and one of the few mainland nesting sites of ocean-dwelling gannets in the world.
Visitors to Dunedin can head out to the Otago Peninsula, an ecotourism hub where you'll find the only mainland breeding colony of the royal albatross in the world.
If you do visit the Bay of Islands, take a boat from the Whakatane Wharf to White Island to explore New Zealand's only live marine volcano. .
Best Time of Year: January and February are the warmest months with average temperatures between 20 and 30 degrees Celsius. July is the coldest month with average temperatures ranging between 10 and 15 degrees Celsius.
Beware: Sandflies! These swarming insects that are hungry for your blood plague the west coast of the South Island, at places such as Milford Sound and Doubtful Sound. Cover up where possible and pack plenty of strong bug spray.
Who Cruises There: Princess Cruises, Royal Caribbean, Silversea, Seabourn, Carnival Cruise Lines, Celebrity Cruises, Coral Princess Cruises, P&O Cruises, APT, Cunard, Costa Cruises, Holland America Line, Oceania Cruises.
New Zealand/Australia Cruise Itineraries
---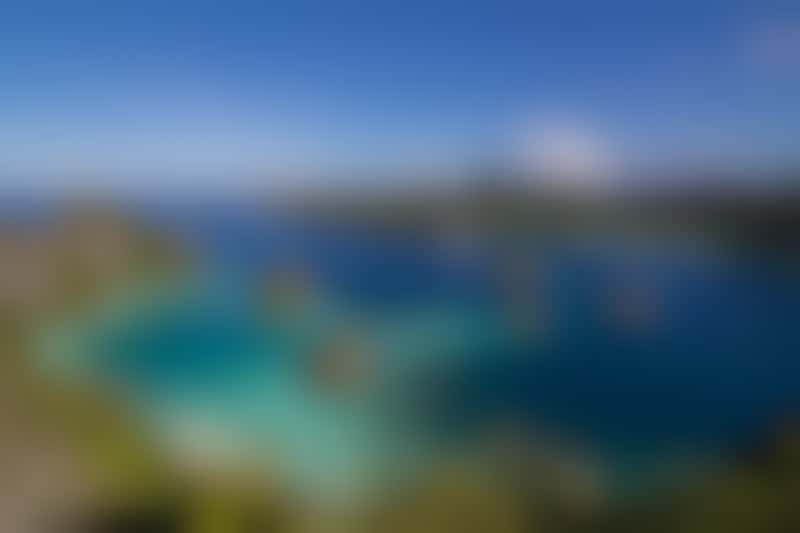 Aerial view of west Papua New Guinea. (photo: Wagsy/Shutterstock)
Papua New Guinea
Why: Papua New Guinea, with its relatively basic tourism infrastructure, can pose a challenge to even the hardiest of travellers, with domestic travel considered both difficult and unreliable. As a result, cruising has emerged as one of the best ways to see this destination, which is home to a high percentage of the world's biodiversity.
Although PNG is just a fraction of the size of Australia, it has just as many mammal species and even more types of frogs and birds, such as the beautiful but rare Birds of Paradise.
Best Natural Features: Once part of the same land mass as Australia, Papua New Guinea is also home to a number of marsupials. Tree kangaroos climb in the rainforest canopy, while wallabies can be found in the open grasslands. The forests are also filled with trees typical of ancient Gondwana.
The oceans surrounding Papua New Guinea are another drawcard, said to hold up to twice as many as marine species as the Red Sea, and up to five times as many as the Caribbean. As a result, the diving and snorkelling here is excellent, with dive sites including barrier reefs, coral walls, coral gardens, patch reefs, fringing reefs, seagrass beds and coral atolls.
PNG's largely unspoilt mountains, volcanic terrain, rivers and forest also make it the idea destination for trekking enthusiasts.
Best Activities: A half-day visit to the north coast town of Rabaul, destroyed by a volcanic eruption in 1994, offers a glimpse at the immense power of Mother Nature. Here you can climb the slopes of Tovanumbatir, one of the eight active vents in the Rabaul caldera, to the Volcanological Observatory, which monitors 14 active and 23 dormant volcanoes.
From Madang, you can take a half-day boat trip around its natural harbour surrounded by natural atolls and discover the Marine Wildlife Conservancy Area.
Best Time of Year: The months of May to October make up the high season thanks to their generally cooler and drier weather, although rains still fall in Milne Bay.
The shoulder seasons of April and November are hot and sticky, and low season from December to March brings the rains. But you can dive in Papua New Guinea all year round.
Beware: Large crowds and public gatherings. Although your itinerary will keep you well away from any potential danger, the Department of Foreign Affairs and Trade (DFAT) Smartraveller service advises visitors to Papua New Guinea to exercise a "high degree of caution" because of high levels of serious crime and ethnic disputes across the country.
Who Cruises There: P&O Cruises, Silversea, Princess Cruises, Aurora Expeditions, Northstar Cruises, Coral Princess Cruises, APT, Cunard, Regent Seven Seas Cruises.
South Pacific Cruise Itineraries
---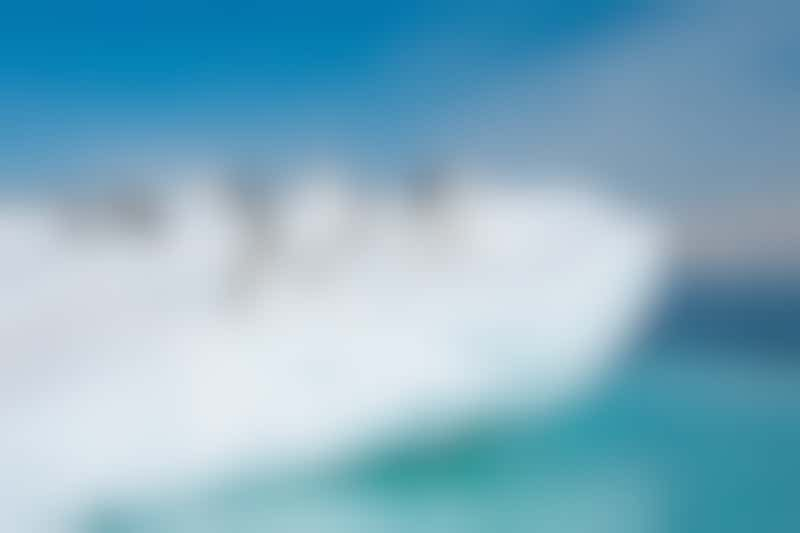 Adelie penguins in Antarctica. (photo: axily/Shutterstock)
Antarctica
Why: It's likely that this icy continent, the southernmost continent in the world, will be on the bucket lists of most nature-lovers. Although locked under ice for most of the year, the brief summer months bring with them enough warmth to make the area accessible and long periods of constant sunlight gives visitors the best opportunity to view the abundant wildlife that thrives here, despite the temperatures. Cruising is really the only way for travellers to access this region, so it's simply a case of picking the right cruise.
Best Natural Features: The dramatic landscapes of immense shifting glaciers, ice-covered mountains and endless ocean are incredible, but most visitors to Antarctica will be here for the wildlife. The adelie and emperor penguins for example, as well as south polar skuas, snow petrels, southern fulmars and many more species of bird. You'll also find whales and seals feeding in the waters around the ice edge around this time of year.
Best Antarctica Shore Excursions
Best Activities: Polar snorkelling gives visitors the chance to witness the continent's fascinating underwater side, where penguins enter and exit the crystal clear waters at lightning speed, dodging underwater icebergs and the resident crustaceans and starfish.
Above sea level, but only just, you can take a kayaking tour led by experienced guides, which will take you between ice floes and icebergs of all shapes and sizes as you explore the bays and wildlife breeding grounds along the coast.
Best Time of Year: Antarctic adventures are best enjoyed in midsummer when longer days and warmer temperatures transform the continent, making it more accessible and less harsh. Average temperatures sit between -2 degrees Celsius and +8 degrees Celsius. Big storms at this time of year, although rare, could push temperatures down to about -8 degrees Celsius.
Beware: The cold. Although the weather in polar regions tends to be milder than most people expect, it's important to prepare for icy chills. The clothes you pack will depend on how susceptible to the cold you are, but it is better to have lots of warm clothing with you even if you don't use it all.
Who Cruises There: The majority of operators, such as Lindblad and Aurora Expeditions, set sail from South American ports such as Ushuaia in Argentina, but there are some that depart ports closer to home such as Hobart and Port of Bluff near Invercargill, the southernmost and westernmost city in New Zealand and one of the southernmost cities in the world. Heritage Expeditions' Spirit of Enderby will depart Port of Bluff for three departures in 2016.