Excursions are a big part of the cruise experience when cruising to Vanuatu, Fiji, Papua New Guinea, Tahiti or New Caledonia. The South Pacific is known for its tropical climate and beautiful beaches, but there are lots of other attractions and fun ways to spend your day in port.
South Pacific ports such as Noumea and Port Denarau are regular stops for many cruise lines. Some, such as remote Padang in Papua New Guinea, will probably be a once-in-a-lifetime event. Even if you're an independent traveller, it may not be possible to fully appreciate some of these destinations unless you book the cruise line's shore excursions. Others are perfect for simply relaxing by the sea.
To make your decision easier, we've come up with a list of the 30 most popular South Pacific ports, as rated by cruise passengers. Be sure to read their reviews of the best shore excursions or find everything else you need to know in our comprehensive South Pacific port guides.
---
Alotau (Papua New Guinea)
The regional capital of the Milne Bay Province supports the surrounding islands and some of the most remote tribes in Papua New Guinea. Alotau is not particularly picturesque, which makes booking a shore excursion a good idea. Famous for the Battle of Milne Bay where the Japanese suffered their first land defeat in WW2, you can tour Alotau's memorials and historical battle relics, which take pride of place around the town. Snorkel tours and village visits are also available at this port.
Alotau Shore Excursion Reviews
---
Bora Bora (French Polynesia)
Known as the jewel of the South Pacific, this small tropical island is a magnet for romantics and island explorers keen to experience the surrounding turquoise waters, coral reefs and sandy motus (tiny islets). Bora Bora is a haven for marine life and even more beautiful than the cruise line brochures make out. Scuba diving and snorkelling tours are the major drawcard here, but you could easily spend an enjoyable day simply soaking up the sun and the gorgeous view.
Bora Bora Shore Excursion Reviews
---
Champagne Bay (Vanuatu)
Located on Espiritu Santo, the port of Champagne Bay is home to Champagne Beach, a pristine stretch of sand that has been named one of the world's best beaches by myriad travel publications. At low tide, a bubbling freshwater spring makes the ocean look like Champagne (especially if you've had one too many glasses of the real stuff yourself). With its crystal-clear waters and fringing reefs loaded with marine life, this port is ideal for snorkelling. It is also home to one of the world's most famous dive sites: the SS President Coolidge. Experienced divers can explore this famous wreck on a tour; snorkellers and novice divers can see sunken jeeps and other military equipment littering the ocean floor nearby at Million Dollar Point.
Champagne Bay Shore Excursion Reviews
---
Conflict Islands (Papua New Guinea)
Named after the ship HMS Conflict, the picture-perfect Pacific islands in Papua New Guinea are a popular stop for cruise ships. The Conflict Islands now feature a privately owned resort that includes a swim platform, open-air bars and beachfront restaurant. Surrounded by pristine reefs and marine life, this is the perfect place for snorkelling, scuba diving or just relaxing on a beach chair with a freshly made margarita, overlooking the sand and sparkling blue waters of the South Pacific.
---
Dravuni Island (Fiji)
With a population of less than 200, you can understand that when anyone visits, especially a cruise ship, it's a big deal. Dravuni Island has unspoiled sandy beaches, clear waters and coral reefs located just a short swim from the beach. The locals like to show off their crafts, village, and tiny school at this friendly South Pacific port.
Dravuni Island Shore Excursion Reviews
---
Fanning Island (Republic of Kiribati)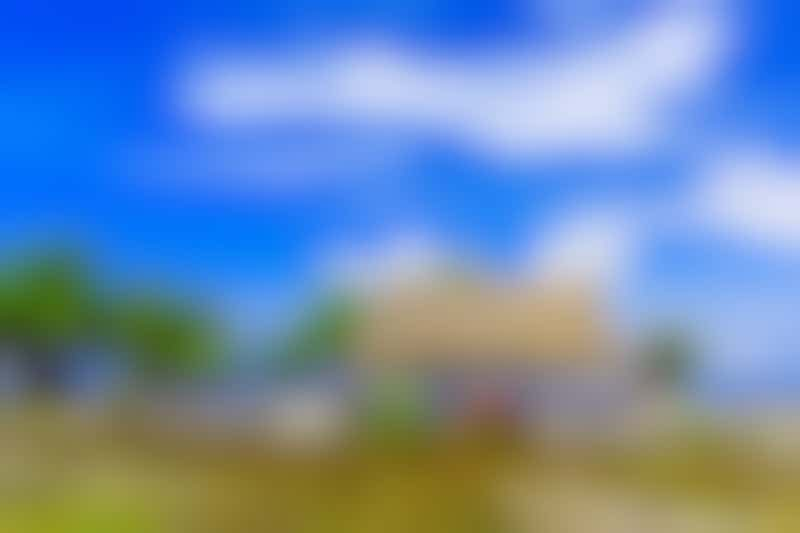 Located in the centre of the Pacific, some 1,400 km from the Hawaiian Islands, this is one of the South Pacific's most remote cruise ports. Fanning Island is only three metres above sea level and in danger of slipping under the waves if sea waters rise. Swim, snorkel, and soak up the sun here while you still can.
---
Honiara (Solomon Islands)
Honiara is a busy hub with local markets selling everything from fresh fruit to handicrafts. The capital of the Solomon islands on the island of Guadalcanal is where American and Japanese forces met head on during World War 2. Historical tours focus on the monuments and relics from these battles and the Vilu War Museum houses many significant artefacts. Honiara National Museum & Cultural Centre offers an insight into the island's history, including the local's way of life and indigenous housing.
Honiara Shore Excursion Reviews
---
Huahine (French Polynesia)
The charming island of Huahine is also known as the 'Bora Bora of old'. With secluded sandy coves, swaying palms, warm clear waters, and not a tourist bus in sight, it's easy to see why the friendly locals smile so much. Bounce past vanilla plantations and religious temples on a 4WD tour, visit a pearl farm or peruse archaeological relics at the small museum located at the village chief's house. If none of these tour options appeal, you can always find your own perfect stretch of sand and spend the day there.
Huahine Shore Excursion Reviews
---
Isle of Pines (New Caledonia)
The Isle of Pines was so named by Captain Cook for the many pine trees that fringe the shoreline. What's hard to believe is that Cook and his crew didn't leave their ship to experience the white sandy beaches and abundant fish life as they sailed past this island in 1774. Don't make the same mistake when your ship stops at this picturesque South Pacific cruise port. The snorkelling and surrounding reefs are superb.
Isle of Pines Shore Excursion Reviews
---
Kiriwina and Kitava (Trobriand Islands)
Both of these Papua New Guinea islands have similarities in geography but each one involves a different experience ashore. Neither offer organised shore excursions but that's part of the fun. Kiriwina is famous for its local version of cricket, which can last for days and has rules made up along the way. Kitava is best for snorkelling and sees visitors travelling to a motu on bamboo canoes while the crews trumpet a conch shell fanfare. What makes these islands so special are the locals who travel long distances to come here and interact with tourists. Even if you aren't planning on buying, it's a pleasure to admire the exquisite wooden carvings laid out on blankets at Kiriwina.
Kiriwina and Kitava Shore Excursion Reviews
---
Lautoka (Fiji)
While the bustling local market in the heart of Fiji's second largest city is interesting to explore, a day trip is the best way to experience Lautoka's charms. Top picks include a laidback cruise to Tivua Island, a local village tour or getting down and dirty with a do-it-yourself mud spa treatment at one of Lautoka's natural thermal pools.
Lautoka Shore Excursion Reviews
---
Lifou (New Caledonia)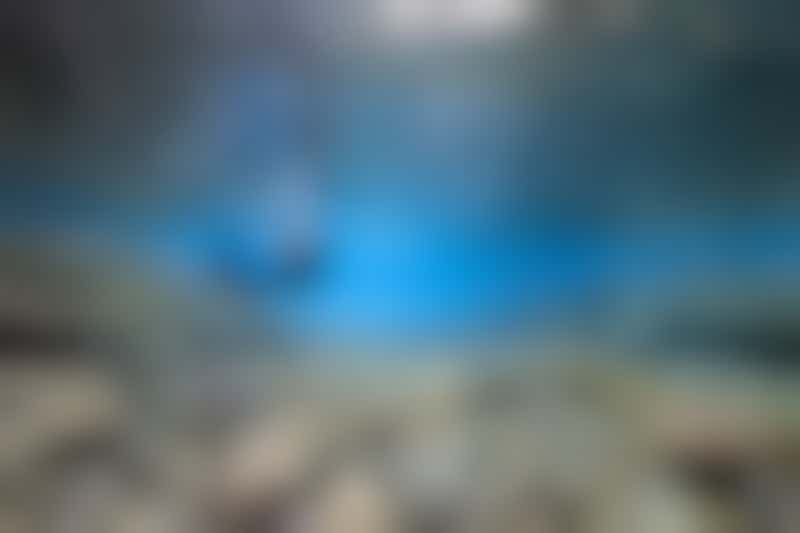 Lifou is the largest of the Loyalty Islands of New Caledonia but you probably won't notice that on arrival when the tenders arrive at a small, chilled-out bay. Here, you'll find locals selling crafts and soft drinks and tourists heading to the beach adjacent to the dock. Those in the know take the short walk to Jinek Bay, which is known for its coral and marine life. You need a ticket to enter the water at this marine park. Numbers are limited to keep the site pristine so buy one on the ship (if they're available) or disembark early so you don't miss out. Snorkel gear is available for hire.
---
Lombok (Indonesia)
With its sleepy villages, empty beaches and national parks, Lombok is reminiscent of Bali 30 years ago before all the tourists arrived. What Lombok lacks in infrastructure it more than makes up for with its natural beauty. Tours focus on temples, pottery, museums, and the local Sasak people's way of life. But this laid-back destination is also ideal for simply lying in the sun on the beach.
Lombok Shore Excursion Reviews
---
Luganville (Vanuatu)
Luganville is the main port on Espiritu Santo and was a major base for American troops in World War 2.  Along with snorkelling over sunken war munitions at Million Dollar Point or diving the SS President Coolidge which went down close to shore, you can go swimming and soak up the sun. Tours to the Tim Tam Cultural Village (which unfortunately do not involve eating the much-loved chocolate biscuit of the same name) are also available.
Luganville Shore Excursion Reviews
---
Madang (PNG)
The big drawcard at the port of Madang is the seeing the Goroka mud men who come down from the highlands to put on a traditional cultural performance. The other is the snorkelling and diving around Madang, which is world-famous for its pristine coral gardens and excellent visibility.
Madang Shore Excursion Reviews
---
Mare (New Caledonia)
Expect lots of smiles and 'bonjours' at Mare, which is part of New Caledonia, a French territory in the Pacific Ocean. Swimming is one of the few activities available at this port. Arrive prepared with water, sunscreen and reef shoes to protect your feet from the sharp bits of coral on Yejele Beach. Most passengers opt for the cruise ship shuttle to reach this picturesque swimming spot.
---
Moorea (French Polynesia)
If you want a picture postcard photo of the best of French Polynesia, this port is the place to take it. With its lush landscape of rainforested mountains, palm tree-lined shores and sparkling turquoise waters, Moorea is stunning to behold. Along with swimming and snorkelling, there are excursions to the surrounding motus, mountains and plantations growing Tahiti's unique pink pineapples.
Moorea Shore Excursion Reviews
---
Mystery Island (Vanuatu)
Tiny Mystery Island proves that small is beautiful. With its combination of crystal-clear waters and plenty of swaying palm trees and places to sit,  friendly locals selling coconuts and soft drinks, it doesn't get much better than this. This mostly uninhabited island is a destination highlight for cruise passengers in search of a quintessential South Pacific port where doing nothing is pure bliss.
Mystery Island Shore Excursion Reviews
---
Nadi (Fiji)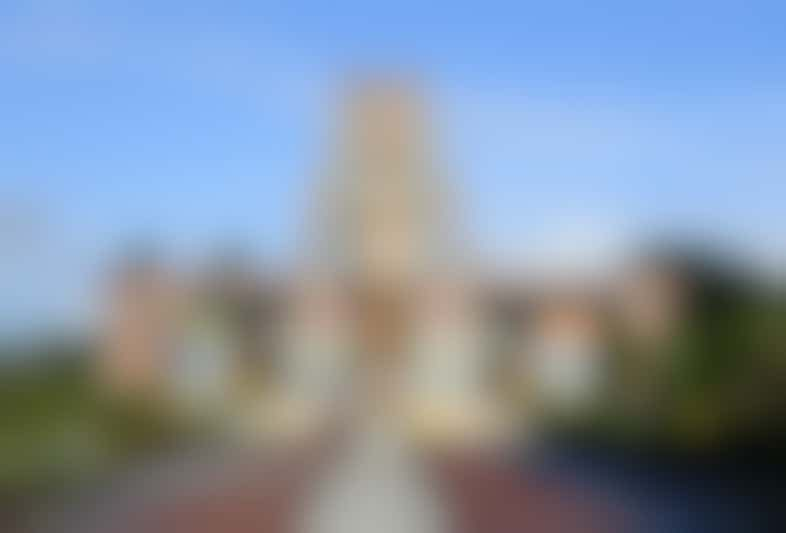 Nadi is the arrival point for most visitors to Fiji and a major transport hub. Along with the international airport, you'll also find the busy seaport of Denarau where many of the day trips and transfers to the outlying islands depart. Activities on Nadi are focused on the resort area of Denarau where a large number of five-star hotel resorts and golf courses are located. If you don't want to chill out at one of the resorts, the best adventures involve day trips to the outer islands where you can sit under a palm tree, go swimming and snorkelling and soak up the sun.
---
Noumea (New Caledonia)
The capital of New Caledonia is not particularly picturesque and best used as a jumping-off point for a tour to one of the surrounding islands, a swim at Lemon Bay or the Hop-On-Hop-Off Bus that trundles around town. If you're planning on stocking up on a few essentials, brace yourself for the cost as most items in Noumea are imported and extremely expensive by Australian standards.
Noumea Shore Excursion Reviews
---
Pago Pago (Solomon Islands)
Pago Pago is the capital of American Samoa and offers a slice of America in the South Pacific. The island is mostly undeveloped and still retains much of its natural beauty with towering rainforested mountains and a rocky coral coast. Travellers can investigate the island's history at the local museum or take a day trip to one of the small outer islands for swimming and snorkelling.
Pago Pago Shore Excursion Reviews
---
Pentecost Island (Vanuatu)
Pentecost Island is famous for its land-diving ceremony, a ritual that occurs each year in conjunction with the local yam harvest. The island's men build a 20 to 30-metre high bamboo tower, climb to the top, tether vines to their ankles and jump off. The island itself has no township and only native villages, making it rich in both culture and natural beauty.
---
Port Denarau (Fiji)
This bustling tourist port on Denarau Island is the jumping-off point for exploring Fiji's outer islands via its modern and tourist-friendly marina and shopping area. Visitors to Port Denarau typically book one of the many shore excursions or day tours that leave from the Port Denarau jetty.
Port Denarau Shore Excursion Reviews
---
Port Moresby (Papua New Guinea)
The capital of Papua New Guinea doesn't have much to recommend it. Port Moresby has a high crime rate and is listed as dangerous on most government travel advisories. With that in mind, there are some interesting places to visit, such as the PNG National Museum and Art Gallery, which features cultural art and World War 2 artefacts. Port Moresby Nature Park is also recommended as a way to experience the country's native fauna and flora in a safe environment.
Port Moresby Shore Excursion Reviews
---
Port Vila (Vanuatu)
The sleepy capital of Vanuatu offers a charming slice of Pacific island life with its laid back vibe and friendly locals operating on 'island time'. There are many lovely spots to explore around Port Vila, such as the Mele Cascades waterfalls and small motus and islands which are perfect for swimming, snorkelling and exploring in a traditional outrigger canoe.
Port Vila Shore Excursion Reviews
---
Rabaul (Papua New Guinea)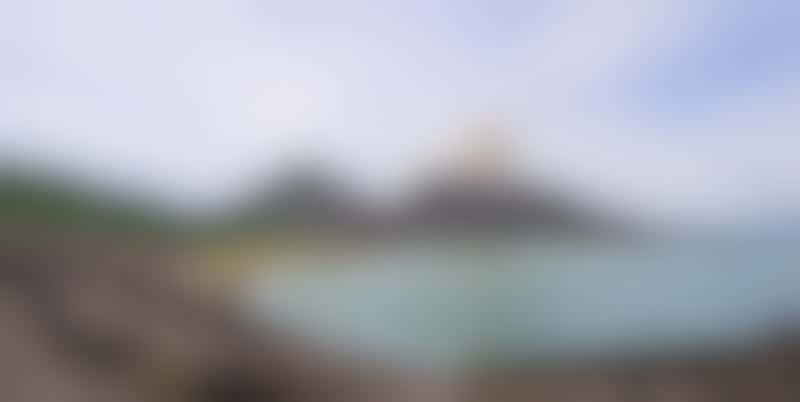 An active volcano adds a dash of excitement to this South Pacific port which is becoming more popular with major cruise lines. Rabaul was the centre of operations for Japanese troops in World War 2 and is littered with tunnels, bunkers and war relics. Tours typically take visitors to the many World War 2 sites or the Rabaul Volcanological Observatory, which monitors Rabaul's volcano and the surrounding area.
Rabaul Shore Excursion Reviews
---
Raiatea (French Polynesia)
Raiatea is considered the cradle of Polynesian civilisation due to its ancient cultural ruins. And while this island is the second largest in French Polynesia, it is also very quiet and peaceful. Relax on the beach or join an excursion to one of the sandy motus located a short boat trip away for swimming and snorkelling. Tours that take in the island's high mountain peaks, spectacular scenery and ancient archaeological sites are also deservedly popular.
Raiatea Shore Excursion Reviews
---
Rangiroa (French Polynesia)
As one of the world's largest atolls, Rangiroa is impressive for its sheer size and natural beauty. Renowned for its snorkelling and ultra-clear waters, there are also pearl farms and small local villages to explore at this picturesque port.
Rangiroa Shore Excursion Reviews
---
Suva (Fiji)
This is the working capital of Fiji and the largest city in the South Pacific. Suva has been a cruise port for most of the 20th century. Activities in Suva are limited to museums, art galleries, shopping and day tours to local villages. It's more functional than pretty and best used as a jumping-off point.
---
Tahiti (Papeete)
The Port of Tahiti (Papeete) is the gateway to the stunning islands that make up French Polynesia and the Society Islands. Papeete is also the capital of French Polynesia and, like many capital cities, can feel somewhat busy and unfriendly. The best tours venture out of the city to visit the surrounding islands or take in some of the attractive mountainous scenery around Tahiti.