You've got just 10 hours in a Caribbean port -- what's the best way to spend your day? You could hit the beach, shop till you drop, take an excursion to tour the island or go snorkeling or hiking or find other active pursuits. The catch is, while you might return to some of the destinations on your cruise itinerary, you might never again set foot on others. No pressure, right?
If you're like us, you spend days poring over your shore excursion booklet or cruise line website, trying to figure out the absolute best way to maximize your time in port. Independent travelers might go straight to private tour guides (and the invaluable Roll Call forums to find friendly folks to share the minivan), but many travelers -- especially first-time cruisers -- prefer to rely on ship-sponsored shore tours. And while it's great that the excursion choices seem endless, it doesn't make the decision-making process any easier.
To help you out, we've created a cheat sheet highlighting the key attractions of each destination -- and sample shore tours that include them -- for 30 ports in the Caribbean. You can't go wrong with these signature activities, but if they're not your cup of tea (or rum punch), just click on over to our port guides for more ideas.
Amber Cove (Puerto Plata)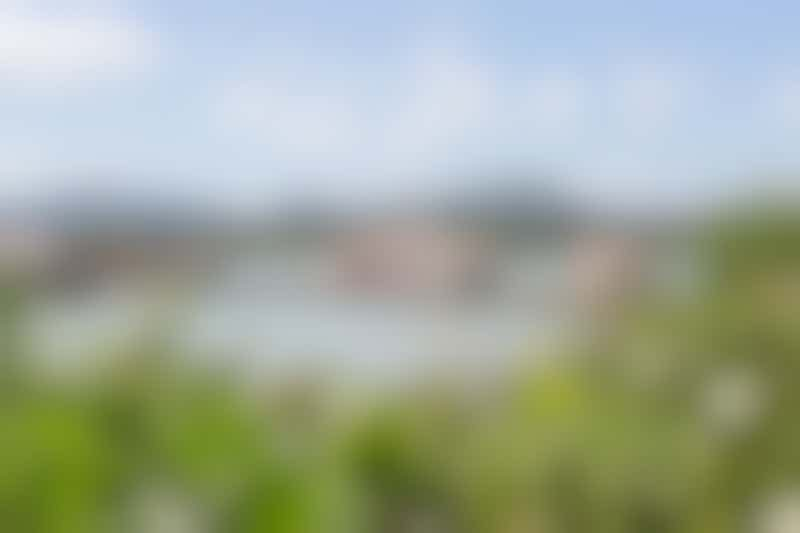 Amber Cove (Photo:Cruise Criitc)
The relatively new port at Amber Cove (aka Puerto Plata), in the Dominican Republic, was opened in 2015 as a springboard for various beach-centric, active and cultural diversions. For something really special, sign up for an outing to the 27 waterfalls of the Damajagua River. During this excursion, you can slip into a lagoon and enjoy up-close encounters with some of the falls. Bonus: For an adrenaline fix, some of these tours tack on high-energy activities like canyoneering or ziplining, too.
Amber Cove Shore Excursion Reviews
Antigua
While the Caribbean is most well-known for sun and sand, there's lots of history on offer as well. In St. John's, Antigua, the historical highlights are Nelson's Dockyard and Shirley Heights, both of which are remnants of the island's British military past. The two sites can usually be visited on a half-day excursion, and both are typically included in any full-day bus tour of the island, which oftentimes is combined with a beach stop and lunch.
Antigua Shore Excursion Reviews
Aruba
One of the best ways to see Aruba is with a tour that hits island highlights and offers some beach time. Along the way, you'll visit rock formations and lighthouses, and pass by some of the desert island landscapes and towns.
Barbados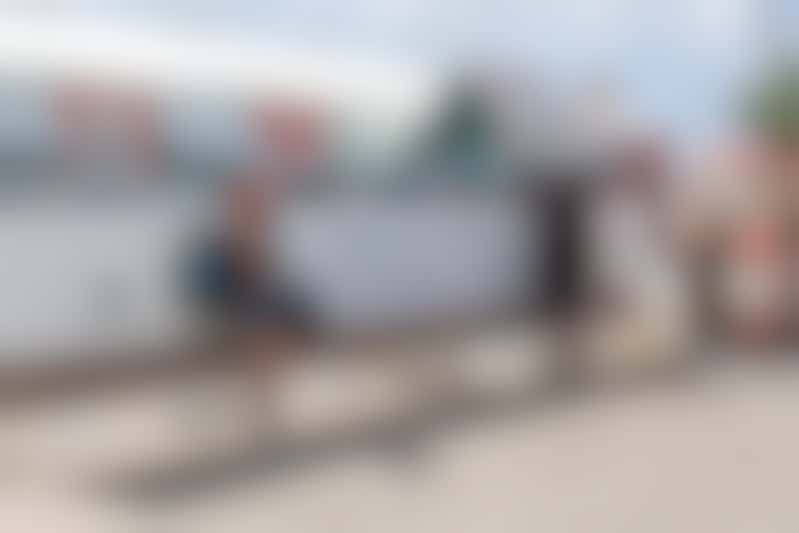 Barbados Port
If you need a break from beach-bumming, a popular alternative in Barbados is a tour of Harrison's Cave. This crystallized limestone cavern comes teeming with streams and pools, stalactites and stalagmites. Explore the cave system on an electric tram tour, with commentary provided by an informative tour guide. Note that some longer, adventure-minded tours include spelunking at the site or factor in a visit to the cave in combination with activities like off-road 4x4 island tours.
Barbados Shore Excursion Reviews
Belize City
For high-flying views of Belize's rainforest, ziplining is a must, and for those who enjoy exploring ancient, darkened caverns, cave-tubing will be right up your alley. Combine them both on a tour that pairs the two for an active day in port.
Belize City Shore Excursion Reviews
Bonaire
You're likely to catch a glimpse of sea turtles, rays and all sorts of tropical fish and coral if you head out to Bonaire's pristine waters for snorkeling or scuba diving. Get out on the water by boat, then dive in; it's tough to beat the variety of marine life that surrounds this Southern Caribbean island.
Bonaire Shore Excursion Reviews
Costa Maya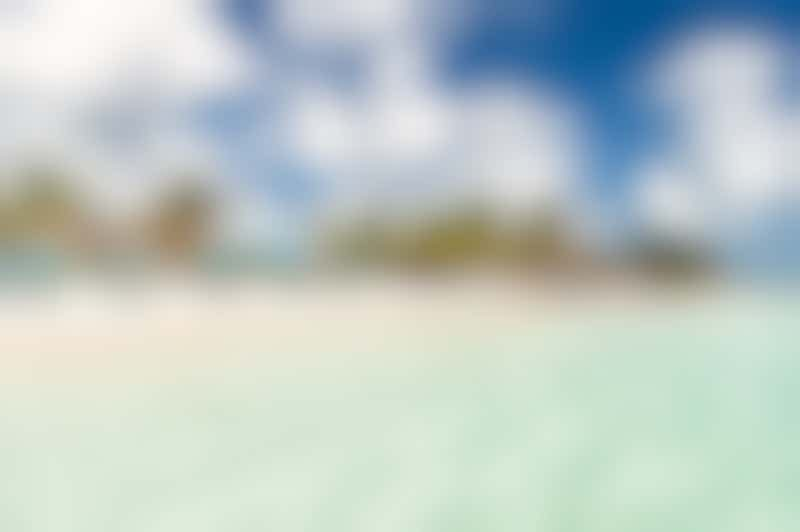 Costa Maya (Photo:Roman Stetsyk/Shutterstock)
Costa Maya is a laid-back Mexican tourism village carved out of Yucatan jungle featuring bars, restaurants, shops and pools. And while you can stick around and simply unwind at the touristy complex, or set off on one of the worthwhile side trips -- like a visit to the mysterious Mayan ruins at Chacchoben -- many passengers opt to spend a carefree day on the nearby beaches. Outside of the faux-village, there's a real one: The one-time fishing town of Mahahual, with its beaches and beachside shops and restaurants, can be visited as an excursion, often in combination with activities like a party bus ride or sailing; or, visit independently as it's just a quick cab or trolley ride away.
Costa Maya Shore Excursion Reviews
Cozumel
A highlight of any Cozumel port of call is a visit to Tulum or Chichen Itza, the ruins of ancient Mayan cities. Situated atop oceanfront cliffs, Tulum offers fascinating history and gorgeous scenery. Chichen Itza, further inland, is dominated by a massive and magnificent step pyramid. Note excursions to Tulum require a bit over an hour and a half each way in travel time (including ferry and motor coach transfers); for Chichen Itza, you'll need a full day -- it's about a three-hour transfer one way from Cozumel, so keep in mind that you won't have much time to explore the ruins once you get there. If you want more time at the site and are willing to splurge, you can also opt for a flight option that will significantly cut down on travel time. (Flight duration is less than an hour each way.)
Cozumel Shore Excursion Reviews
Curacao
With so much located near the port of Curacao, you can squeeze a number of activities into a single day with a combination excursion. Take a scenic island tour to visit highlights like the Hato Caves with their underground limestone formations and pools, and a distillery where the island's namesake Curacao liqueur is distilled. (Do try a sample of the blue drink.)
Curacao Shore Excursion Reviews
Dominica
The Southern Caribbean island of Dominica is a nature-fanatic's paradise -- it's home to more than 175 types of birds, numerous waterfalls and mountains that rise to 5,000 feet -- and the best way to explore it is to embark on an active excursion. Try one that combines a short hike through the rainforest to the twin Trafalgar Falls with a relaxing dip at the Emerald Pool (a waterfall grotto).
Dominica Shore Excursion Reviews
Freeport
This Bahamian port lends well to the Caribbean classics: beach time and snorkeling. Set out to explore Freeport's stunning coral reefs, tropical fish, rays, dolphins, sea turtles and more on a snorkeling excursion. Most guided outings are by boat. Beach-only excursions allow you the option to rent snorkeling gear and to set out right from shore to swim with your snorkel independently.
Freeport Shore Excursion Reviews
Grand Cayman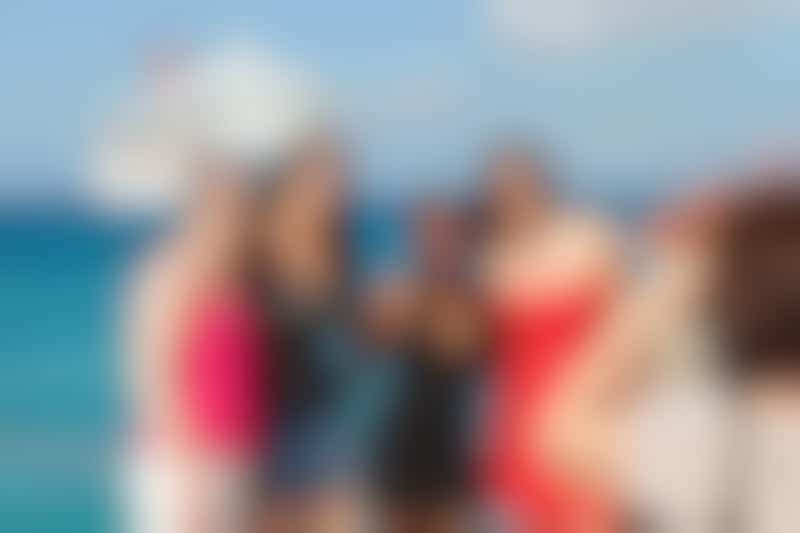 Grand Cayman Port
The most popular attraction in Grand Cayman is Stingray City, a legendary sandbar where rays once came to eat leftover bits jettisoned by fishermen, and now wait to slurp squid from the hands of bikini-clad tourists. Visitors have the unusual opportunity to hop in the shallow water with the habituated creatures, feel their velvety skin and pose for photos. Guides accompany you. Many excursions pair the stingray experience with activities like a beach stop, catamaran sail or dolphin encounter.
Grand Cayman Shore Excursion Reviews
Grand Turk
Cool off in Grand Turk's turquoise waters on a snorkeling tour; some of them are run aboard scenic catamaran sailings. For a unique twist, seek out a "power snorkeling" excursion instead, which incorporates a high-tech twist via special handheld power units that utilize propellers to guide snorkelers along on their underwater adventure.
Grand Turk Shore Excursion Reviews
Grenada
If you're visiting the "Spice Island," you'll likely want to see a spice plantation. Grenada is also known for its beautiful Grand Etang National Park, based around the crater lake of an extinct volcano. An island combo tour will typically take you to both, as well as to Fort Frederick and Annandale Falls. If you're feeling more adventurous, head to Grand Etang for the Seven Sisters Waterfalls hike.
Grenada Shore Excursion Reviews
Guadeloupe
Verdant and French-flavored Guadeloupe is a natural paradise comprising two islands, with the best excursions focused on its natural areas. Commune with nature on a half-day outing to the islands' lush, 17-acre Deshaies Botanical Gardens, where Caribbean flora (like island-endemic orchids), a variety of butterflies and wading flamingos await. Some excursions pair a visit with a swim stop at a local golden-sand beach, too.
Guadeloupe Shore Excursion Reviews
Martinique
Possibly the best things to do in the French isle of Martinique are shop for French luxury goods and hit the beach, but you don't need an excursion to do that. For a little shore tour adventure, try a half-day tour of Balata Gardens, an impressively maintained botanical collection of tropical vegetation.
Martinique Shore Excursion Reviews
Montego Bay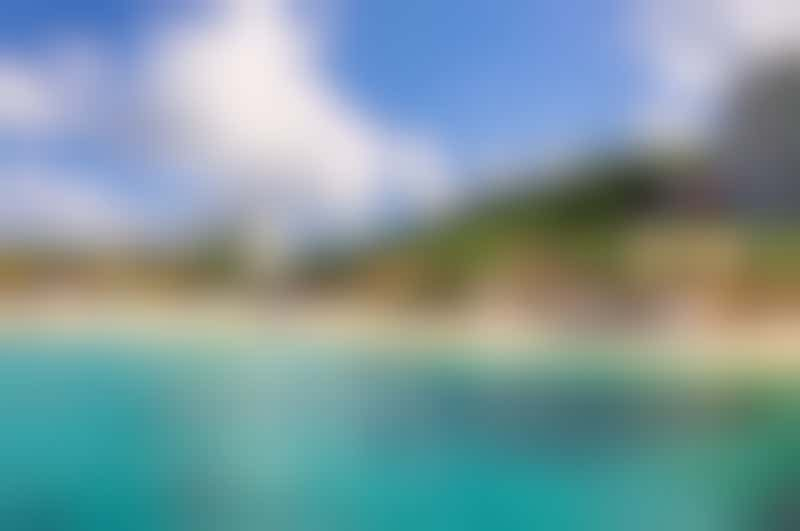 Montego Bay (Photo:Lucky-photographer/Shutterstock)
Montego Bay offers the same type of water sports, beach breaks and dolphin encounters as Ocho Rios. For something a little more Jamaican, take a plantation tour, such as the one to Rose Hall. You'll visit a historic plantation house (that's said to be haunted); tours may also tack on a stop for local shopping or beach-bumming.
Montego Bay Shore Excursion Reviews
Nassau
Nassau's star attraction is the Atlantis Resort, and, happily, you don't have to be an overnight resort guest to partake in some of its world-class facilities. Book an outing to the Atlantis Aquaventure "waterscape," a sophisticated 141-acre water park that comes jam-packed with water slides, rolling rapids, swimming areas and more. It's guaranteed fun for kids of all ages.
Nassau Shore Excursion Reviews
Ocho Rios
One of the biggest highlights of visiting Ocho Rios, Jamaica, is climbing up Dunn's River Falls, a 600-foot-long waterfall that flows into a pool by the beach. You can combine a climb up the falls with a number of other activities, including a dolphin swim, beach time or snorkeling.
Ocho Rios Shore Excursion Reviews
Progreso
If you want to visit Mayan ruins, but you don't want to be accompanied by the more than 2.7 million visitors per year that make it to Chichen Itza, the lesser-visited Dzibilchaltun Mayan ruins near Progreso, with its Temple of the Seven Dolls, is a great option. Don't miss taking a dip in the cenote (a sinkhole leading to a deep natural swimming hole) onsite.
Progreso Shore Excursion Reviews
Roatan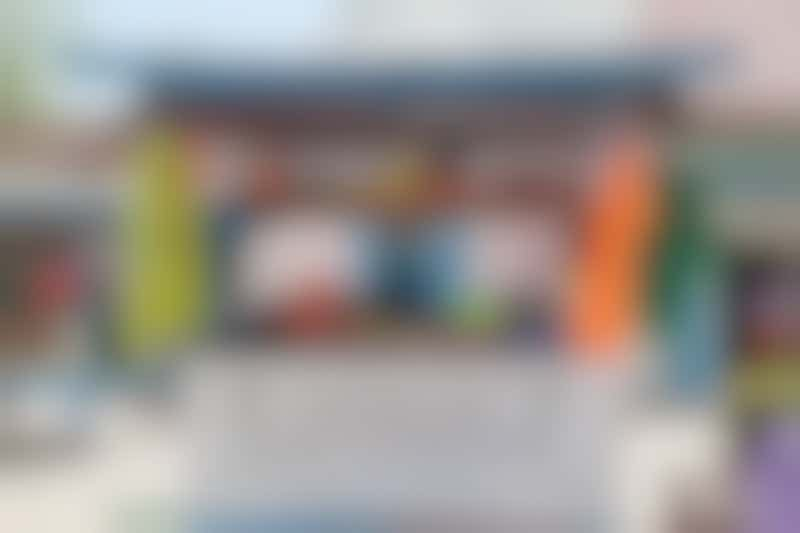 Roatan Port
No cruise visit to Roatan, a tropical jungle island in Honduras, would be complete without time spent on the beach and an introduction to the local wildlife. To get both, seek out any excursion that includes Gumbalimba Park with its free-roaming monkeys, free-flying birds and sandy beach. Even better, combine Gumbalimba with Tabyana Beach -- considered to be one of the nicest stretches of sand on the island.
Roatan Shore Excursion Reviews
San Juan
The charms of a stroll through Old Town are not to be missed, but for nature lovers, one of San Juan's most stunning nearby natural attractions is the nearly 29,000-acre El Yunque National Forest, with its myriad waterfalls, scenic views and hiking trails. Excursions to El Yunque, a tropical rainforest, typically include a stop at one of the park's waterfalls.
San Juan Shore Excursion Reviews
St. Barts
St. Barts is arguably the best place in the Caribbean for duty-free designer goods and haute couture straight from France, and you can easily visit the stores strung out all along the harbor. When your credit card is maxed out, opt for a sailing tour to further feel like a celebrity or socialite. A catamaran will whisk you away, typically including stops for swimming, snorkeling and/or sunbathing. Just give a nod to the other yachts you pass and act like you own the place.
St. Barts Shore Excursion Reviews
St. Croix
Buck Island Reef is officially a national monument, and the 19,015 acres of land and sea lie just off the north shore of St. Croix. A typical shore excursion features a 45-minute bus ride across the island, followed by a 40-minute scenic powerboat cruise out to the reef. You can snorkel among the coral and sea life for about an hour (a snorkeling lesson may be included, too), or just enjoy the views (and the included rum punch).
St. Croix Shore Excursion Reviews
St. Kitts
An island tour is a popular option if you want to see St. Kitts, but for an escape from the crowds, cruisers can hop a "sea taxi" to the less-traveled island of Nevis. On one popular Nevis tour, you'll typically visit some historical sites, lunch at a beachside restaurant and have some time to swim in the Caribbean waters.
St. Kitts Shore Excursion Reviews
St. Lucia
On any cruise heading to St. Lucia you'll hear talk of the famous Pitons. The island's two volcanic spires are a UNESCO World Heritage Site, and many would say a visit here is not complete without at least catching a glimpse for them. One of the best ways to see the Pitons is from the water on a scenic cruise, which might also include a stop for swimming and sunbathing.
St. Lucia Shore Excursion Reviews
St. Maarten / St. Martin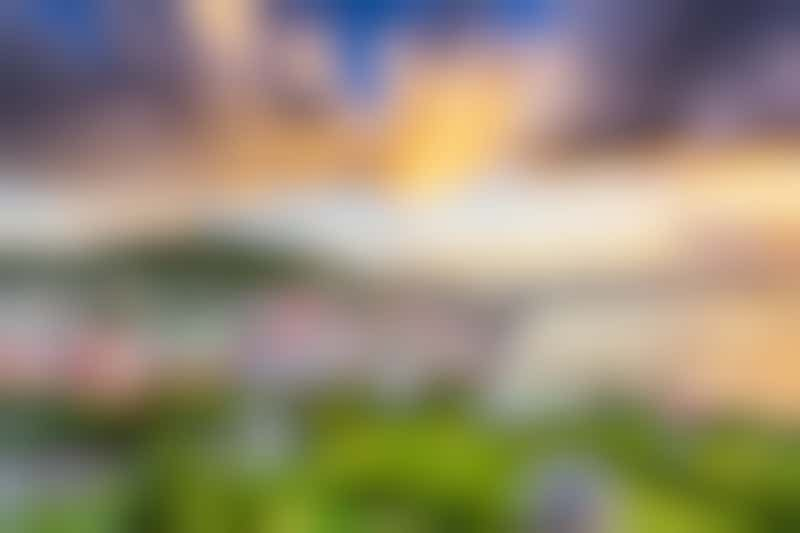 St. Martin (Photo:Sean Pavone/Shutterstock)
The shared island of St. Maarten (Dutch) and St. Martin (French) is known for its shopping and its regatta race, but one of the best ways to see the sights from above is via a trip to Rockland Estate. This eco-adventure park on the Dutch side at the Emilio Wilson Estate is set high atop a cliff overlooking the water. Visitors can choose from several experiences -- including access to viewing decks, Sky Explorer chairlifts, the Flying Dutchman and Sentry Hill ziplines and the Schooner mountain tube ride -- or a package that includes a combination of them.
St. Maarten Shore Excursion Reviews
St. Martin Shore Excursion Reviews
St. Thomas
St. Thomas of the U.S. Virgin Islands is equally famous for its beaches and shopping. Luckily, you can manage to combine both in the same tour. Head out to Magens Bay for a couple of hours of fun in the sun; afterward, you'll be transferred to Charlotte Amalie for some duty-free shopping.
St. Thomas Shore Excursion Reviews
Tortola
One of Tortola's premier snorkeling spots is in the waters off Norman Island, a legendary pirate haunt that's said to be the inspiration for Robert Louis Stevenson's "Treasure Island." On a guided snorkeling trip by boat, you'll visit sites like the Caves and view colorful coral formations, exotic fish and abundant marine life.