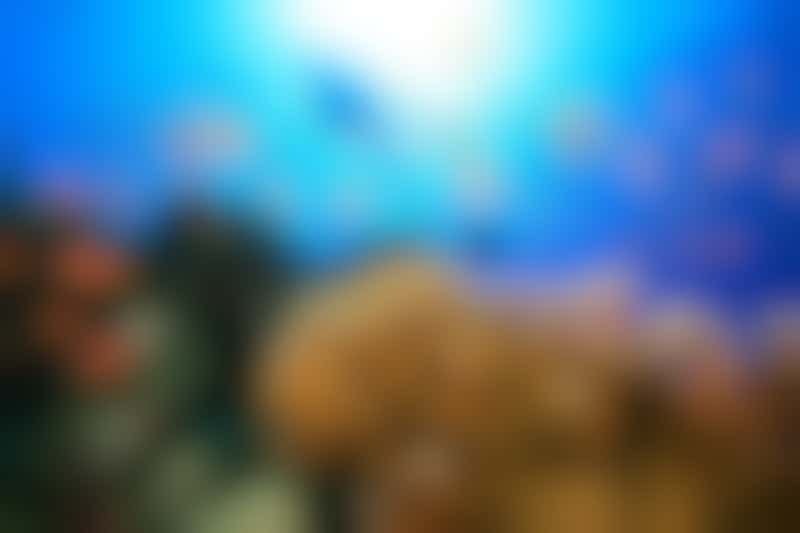 Scuba diving in the coral reef with a school of fish. (photo: Rich Carey/Shutterstock)
Scuba on a cruise? Dive right in. From diving in Fiji to Australia, the South Pacific is one of the best places in the world for divers.
While scuba diving from the regular cruise ships remains a relatively niche activity, it is gaining in popularity in line with the rapidly growing number of Australians taking cruises. These shore excursions are mainly for beginners who want to sample an 'introductory' dive at a mainland or island resort with a professional standard dive facility, such as those certified by PADI.
Most of the advanced (certified) diving opportunities are offered on the smaller expedition and adventure vessels, such as True North, Coral Expeditions and Captain Cook Cruises Fiji, which carry their own dive masters (DM) and equipment.
Most cruise lines will expect you to complete a medical questionnaire and be at least 12 years old for an introductory dive. While medical thinking is changing on the issue, anyone with asthma, heart disease or diabetes should consider the risks very carefully; some cruise lines might prohibit you altogether, especially for an introductory dive. Those who suffer from claustrophobia are also likely to find scuba diving uncomfortable.
However, if you are up for it, here's our list of the top ten most outstanding dive locations (and there are plenty) in the South Pacific, which you can access from a cruise ship.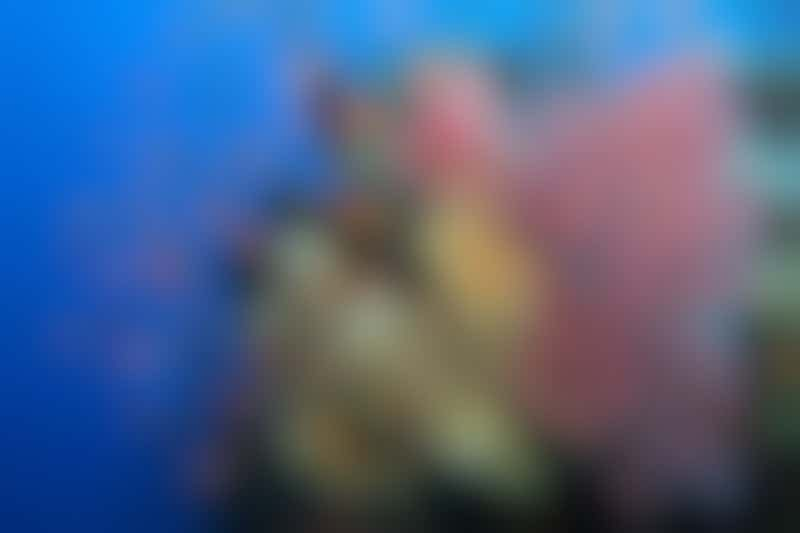 Coral Reef in Fiji (photo: R Gombarik/Shutterstock)
Fiji Diving
Yasawa Islands
Where do you start? Fiji is rightly famous the world over for its fabulous diving. It's where divers from all over the world come to see the riot of colourful soft and hard corals, plus all the crazy critters, big and small, that inhabit these reefs.
If you are a committed diver, the best bet is to get onboard one of the smaller ships specialising in Fiji waters. They include Captain Cook Cruises, Blue Lagoon or Tui Tai Expeditions. While diving is great throughout Fiji, the coral gardens of the Yasawa Islands and near Taveuni, the third-largest island in Fiji, are remarkable.
Vanuatu Diving
SS President Coolidge, quite possibly the most famous wreck dive in the world, is available to certified divers visiting Espiritu Santo in Vanuatu. In 1942 this 200-metre, 20,000-ton ocean liner hit a mine and sank in 70 metres of water -- creating a dive site of epic proportions. Despite years of salvage operations, the big ship is still full of kit, including vehicles and personal effects, such as helmets, guns and ammunition.
Konanda Reef and the Twin Bommies are two dive sites located within minutes of Port Vila, the capital of Vanuatu, and they offer choices for both certified divers and beginners. There is plenty to see underwater, even for novices, as the most attractive coral formations are almost always less than 15 metres below the surface. Advanced divers can explore the small ships that have been sunk as artificial reefs especially for divers to explore. All major cruise lines offer diving at this location.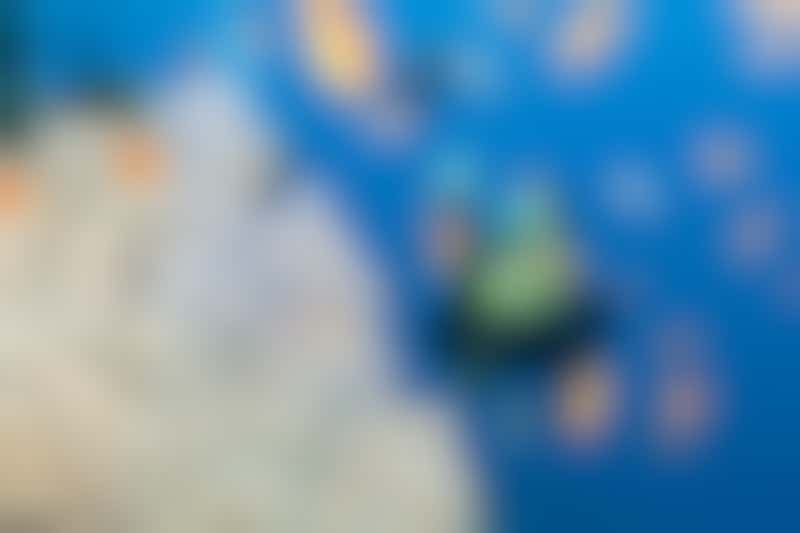 Scuba diving in the Great Barrier Reef. (photo: JonMilnes/Shutterstock)
Australia Diving
No diving list could be complete without a mention of the Great Barrier Reef. Big ship excursions are limited to port offerings in Cairns, Port Douglas and Airlie Beach, while Green Island and the multipurpose pontoon in the Whitsundays will offer diving to cruise passengers.
For the most immersive experiences on the reef, Cairns-based Coral Expeditions is the best 'cruise' operator for access to the remote outer Ribbon Reef and top sites like Lizard Island and the famous Cod Hole.
Papua New Guinea Diving
Tufi
Experienced and well-travelled divers will go all misty-eyed recalling their time diving at Tufi Dive Resort. Excursions to this location on the tip of Cape Nelson are only through visits by small ships and expedition vessels, but the diving is sensational. While there might not be time to visit any of the nearby WWII wrecks, the reefs are among the most pristine anywhere in the region.
Tahiti Diving
Hold onto your regulators: The drift dive through the Tiputa Pass as the tide comes in is a ride you won't forget in a hurry. The dive tender will drop you outside the lagoon where sharks, rays and dolphins lurk before a tidal current brings you into the lagoon proper at a rate of knots.
This one is not for beginners, but it's quite an adrenaline buzz while your shipmates are onshore shopping for Tahitian pearls. Paul Gaugin, Aranui and Windstar Cruises all offer regular excursions.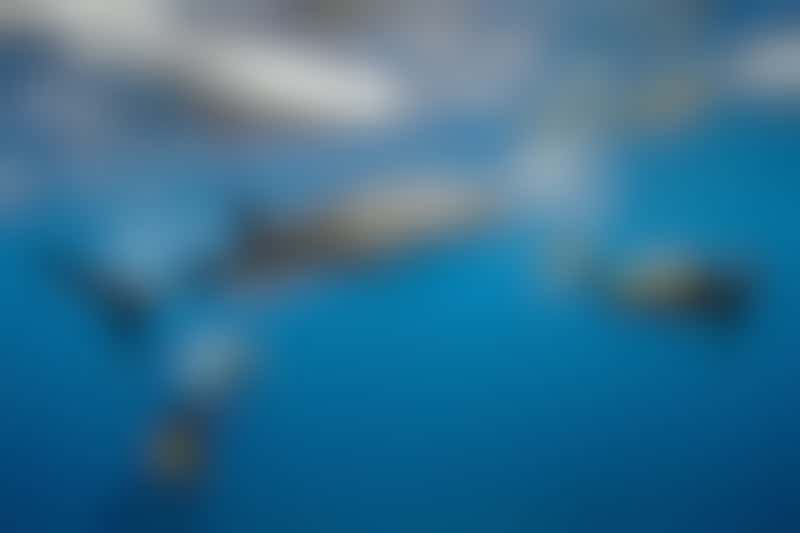 Scuba diving with a whale shark. (photo: Krzysztof Odziomek/Shutterstock)
Tips for intending scuba divers:
The best advice is to get your PADI certification before you go on your cruise. That way you can address any issues beforehand and avoid disappointment, which can potentially be rather expensive. There are plenty of dive shops around Australia and New Zealand that are able to certify you.
If you haven't dived for a while, it might be wise to do a refresher course or add a new skill, such as Nitrox (mixed gases) or dry suit if you want to dive somewhere cold. (Yes, there are even dive options in Antarctica.)
While you don't need to be Ian Thorpe to go diving, a reasonable level of fitness is always good. If you have shortness of breath or any sort of circulation problems, diving could be risky, and cruise companies are very nervous about letting you dive with health issues.
If you are a keen diver with a few dives under your belt, you might be frustrated with the scope offered to regular cruise passengers. These tend to be 'safe' and very controlled. The expedition fleet, on the other hand, will often offer more challenging dives at remote locations where they can operate self-contained. Those options include the Louisiade Archipelago of PNG or some far-flung reefs near Kiribati, Tonga or outer Fiji, where tourists seldom go.