What Makes Oasis Class Ships the Best for Kids?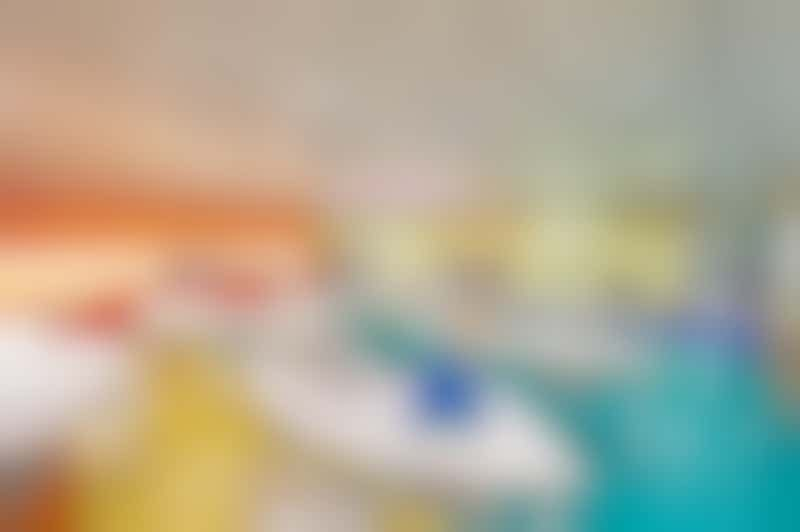 The Adventure Ocean kids clubs on Oasis-class ships are expansive, spanning up to 29,000-square-feet, including designated areas for babies, toddlers, kids, tweens and teens. Amenities include a theater, arts and crafts at the Imagination Studio, the Adventure Science Lab, plus a fun video arcade and DJ academy.
Royal Caribbean is also certified as autism-friendly, which extends to the kids' clubs. Oasis-class ships offer toys that can be loaned to families for in-cabin use; plus movies, games and activities suitable for children with autism.
Adventure Ocean kids clubs are broken out into three groups, plus teens. All kids (apart from teens) have to be signed into and out of the clubs by a parent or guardian and must be toilet trained.
Aquanauts (3 to 5 years): The dedicated Aquanauts space features a colorful plastic slide, while fun programing might include finger painting, building blocks, storytelling, music activities and dressing up activities.
Explorers (6 to 8 years): Treasure hunts, face painting, arts and crafts, sports competitions and age-appropriate science lab experiments fill the Explorers' action-packed program.
Voyagers (9 to 11 years): This set gets a fun program that includes movie time, science lab experiments such as volcano building, trivia, sports competitions, gaming time, talent shows and discos.
Supervised activities for Aquanauts, Explorers and Voyagers takes place from 9 a.m. to 5 p.m. and 7 p.m. to 10 p.m., though times can occasionally vary depending on port/sea days programing.
Teens: Teens tend to be broken out into two groups, with dedicated programing for 12 to 14 year olds and more relaxed programing for 15 to 17 year olds. Both sets are free to come and go as they please.
Teens get a more grownup space with the feel of a bright and funky club, featuring a gaming lounge, football table, movie area and space to kick back with new friends at The Living Room. There's also an outdoor patio hangout space for teens on the redesigned Oasis of the Seas.
This group can take part in gaming and sporting contests, trivia, movie nights, discos, karaoke and festival-themed parties, among other activities. Teens can even sign up to learn the art of DJ-ing at the DJ Academy and attend theme nights and barbecues.
Royal Babies and Tots Nursery: There are even facilities for babies and young toddlers on Oasis-class ships. Royal Babies (6 to 18 months) and Royal Tots (18 to 36 months) offers interactive parent-and-child classes with a stay-and-play room. Activities include story time and playground sessions, plus age-appropriate toys and games to play with.
The Royal Babies and Tots Nursery offers drop-off group babysitting for an additional fee ($6/hour from 9 a.m. to 6 p.m. and $8/hour from 6 p.m. to 12 a.m.), so that parents can have a bit of freedom to explore these massive ships, sans children.
Kids aged 3 to 11 can attend the Late Night Party Zone, which costs $7 per hour, per child, and is a group babysitting setting open from 10 p.m. to 2 a.m. To use this service kids must be fully toilet trained.