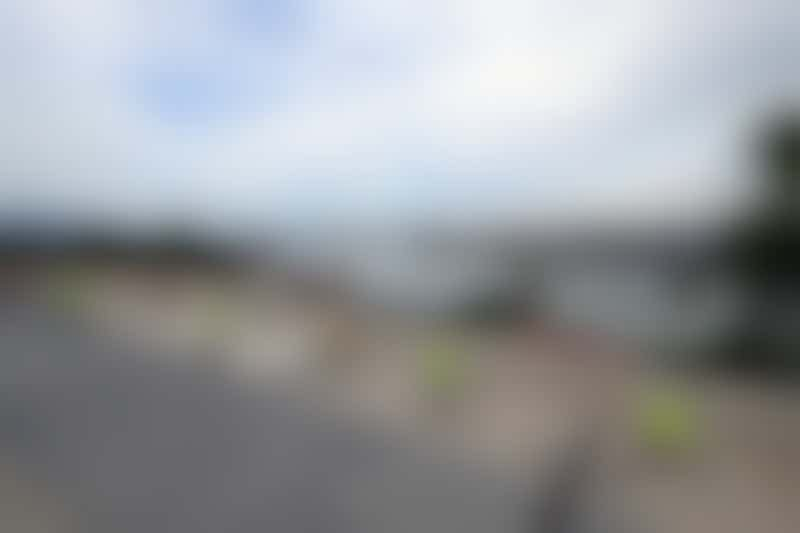 Backroads bike tour (Photo: Backroads)
Maybe it's the proximity of the shoreline, but European river cruising inevitably finds you pondering what lies beyond the riverbanks.
A growing number of river cruise lines are giving passengers the means to explore those realms in a truly pleasurable way -- by bicycle. Whether you opt for a solo spin around town on a bike supplied by the ship, join a guided excursion to the countryside or go all-in on a fully supported "bike-tour-within-a-cruise" option, cycling is a fun (and healthful) way to discover new places.
Here are our picks for some of the best bike-cruise options.
AmaWaterways
The cruise line packs more than two dozen bikes and helmets onboard its 18 river ships for passengers' free use. If you want company and/or guidance, just let the desk know in advance and they'll arrange for a local guide.
For avid cyclists seeking a truly immersive -- and pampered -- biking experience, sign on for one of AmaWaterways' sailings operated in tandem with active tour operator Backroads.
For 2017, 58 AmaWaterways/Backroads river cruise biking trips are planned, including a full-ship buyout in September accommodating 150-plus cycling cruisers. (Most of Backroads' sailings are limited to 30 participants.) In addition, three Family Breakaway departures (geared toward families with older teenagers and 20-something kids) are in the offing. The European sailings are on the Danube, the Rhine, the Seine and the Douro in Portugal.
The collaboration between the two companies began in 2014 and is expanding. The experience is essentially a tour within a cruise. Cyclists spend the bulk of their days peddling shore side, sometimes meeting the ship in the next port. Daily routes offer a couple of variations in duration and difficulty. Two support vans ensure there's always a ride at hand for the weary. And if participants want to skip the cycling altogether, they're free to join any included onshore or onboard cruise activities.
The AmaWaterways/Backroads arrangement is a good fit for couples in which one bikes and the other doesn't, because each can book separately through the respective companies, and share a cabin.
Show AmaWaterways Cruises
---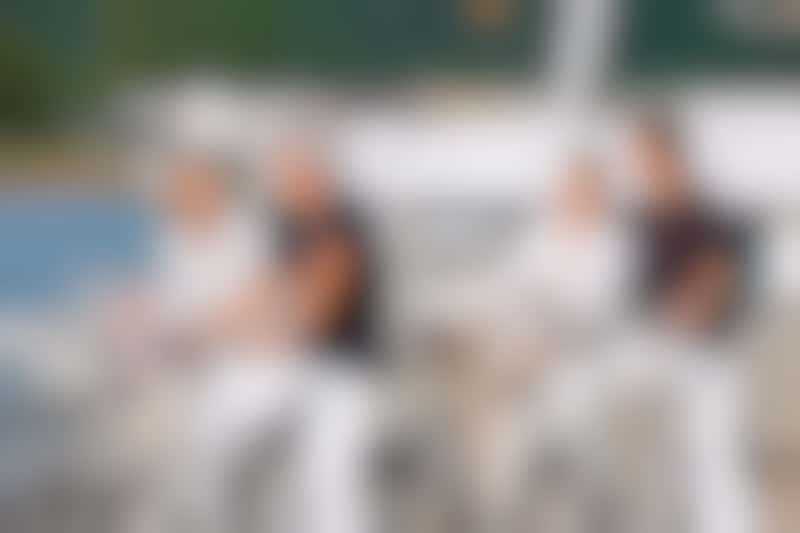 Uniworld provides complimentary bikes during their cruises (photo: Uniworld Boutique River Cruise Collection)
Uniworld Boutique River Cruise Collection
Uniworld maintains a fleet of free cycles for self-guided or escorted group excursions at no extra charge. In 2016, it launched a partnership with upscale tour operator Butterfield & Robinson on its eight-day Enchanting Danube itinerary that's similar to what's offered by AmaWaterways/Backroads.
The trip, from Budapest to Passau, Germany, covers four countries and three capitals. Cyclists make tracks on various stretches between Passau and Bratislava, Slovakia, using the ship as a floating hotel and spa. Butterfield & Robinson guides and support crew lead the way. In 2017, the river cruise biking option will be offered on the Maria Theresa on selected sailings from May to September.
Show Uniworld Cruises
---
Scenic Cruises
About 25 custom-made electric bikes are onboard all ships. A bonus feature: They come with GPS devices that are also programmed with information on points of interest along the route.
Passengers can opt to ride independently to some shore excursions spots. For example, those who'd prefer getting to Monet's house and garden at Giverny on their own power can hop on a bike and skip the motor coach ride. Scenic also offers guided rides of up to 18 miles in some ports; these are included.
In 2017, the cruise line will partner with bike manufacturer Trek for two tours, one on the Rhine, the other on the Danube. The Trek Travel River Cruise will be a fully supported ride, similar to those offered by Backroads and Butterfield & Robinson.
In addition, Scenic is presenting two of its own cycle-centric itineraries in 2017. An 11-day Bordeaux bike cruise has two departures, and a tour on the Danube is scheduled for six departures.
Show Scenic Cruises
---
Emerald Waterways
Scenic's four-star sister line stocks about 20 regular bikes on each of its ships, and they're free for the asking. Guided tours are featured in several locations, including Nuremberg, Germany; Melk, Austria; and Belgrade, Serbia. Emerald includes one active shore excursion per cruise, and biking is often one of them.
---
Bicycling along the Danube River with Avalon Passion (photo Chris Gray Faust)
Avalon Waterways
In 2016, Avalon added 10 bikes to each of its Europe-based ships. They're free and available for independent touring.
Additionally, the line is offering optional for-fee guided excursions in locales where cycling is particularly good. These include the Dutch countryside outside Amsterdam; Austria's Wachau Valley; Germany's Kaiserstuhl wine region; and along the Moselle River in Germany.
Debuting in 2017 are new Active Discovery on the Danube itineraries that incorporate cycling and other active pursuits.  Eight such cruises depart from Linz, Austria, to Budapest (or the reverse) between July and October 2017.
Show Avalon Cruises
---
Tauck River Cruises
Each of its ships stocks 12 Jan Janssen bikes (a popular Dutch brand) for complimentary use. In 2017, a number of included guided excursions include a ride along the Rhine and Moselle rivers; cycling through vineyards along the Rhone River; and, on some of its family-oriented itineraries, guided rides along the Seine in Paris and the gardens at Versailles.
---
Vantage Deluxe World Travel
All five Vantage ships carry four to six bicycles, available for complimentary use on self-guided outings. In 2017, the line will offer a choice of three optional daylong bike tours ($499) on its June 9 and August 25 Normandy and the D-Day Beaches itinerary in Northern France.
---
A-Rosa Cruises
Ships sail with 12 to 15 bicycles onboard for independent riding. Rental fee is 12 euros for half a day. Some guided cycling tours also are offered for a fee.