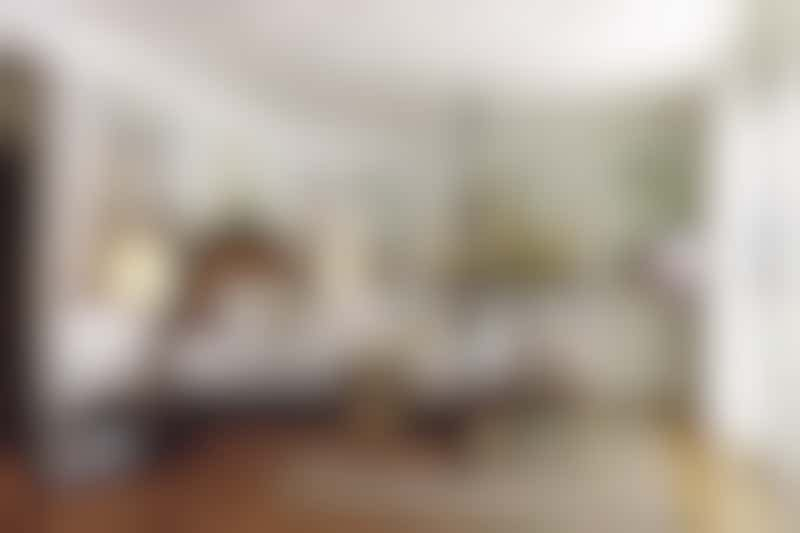 The Viceroy Suite on Uniworld's Ganges Voyager. (photo: Uniworld)
On most river cruises, river cabins, like their ships, are restricted by size limits of locks and bridges. And yet, with less public space available than on mainstream cruise ships, the cozy retreat of your river cabin is even more important.
Our best picks for river cabins share one commonality: Through design, amenities and furnishings, they make the best use out of the space they've got. And here's a tip: Generally the best river cabins are found on newer classes of ships.
Read on for our choices for best river cruise cabins.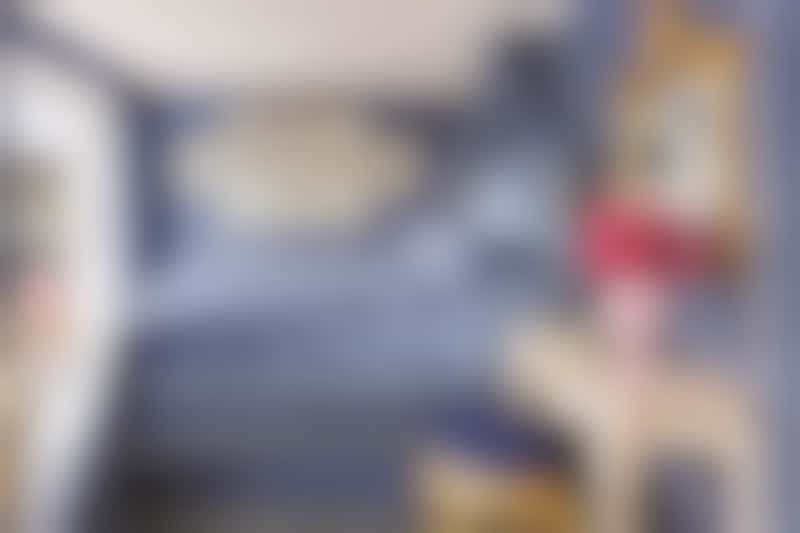 Suite on Uniworld's S.S. Maria Theresa. (photo: Uniworld)
1. Suites, Uniworld
If you adore staterooms with lots of personality, energy and verve, the just-like-a-palace style of decor in all of Uniworld's river cabins is sumptuous, lush and richly patterned. But its suites stand out, particularly on its S.S. series of ships (Antoinette, Maria Theresa and Catherine). Perhaps our favorite has been an S.S. Antoinette suite with a silk-lined leopard, brown and green cabin, that we dubbed "the mint chocolate box room". It has a cozy little sunroom with a window that, at the push of a button, converts to an open-air balcony.
Other Pros: Televisions in these cabins are set into glass walls. Bathrooms are elegant, with heated marble floors, towel warmers, fine silver fixtures and generously large bottles of L'Occitane products. Beds, made for Uniworld by Savoir of England, are some of the most comfortable on the rivers.
Cons: While roomy enough, Uniworld's 294-square-foot suites are smaller than many competitors' suites.
Show Prices
---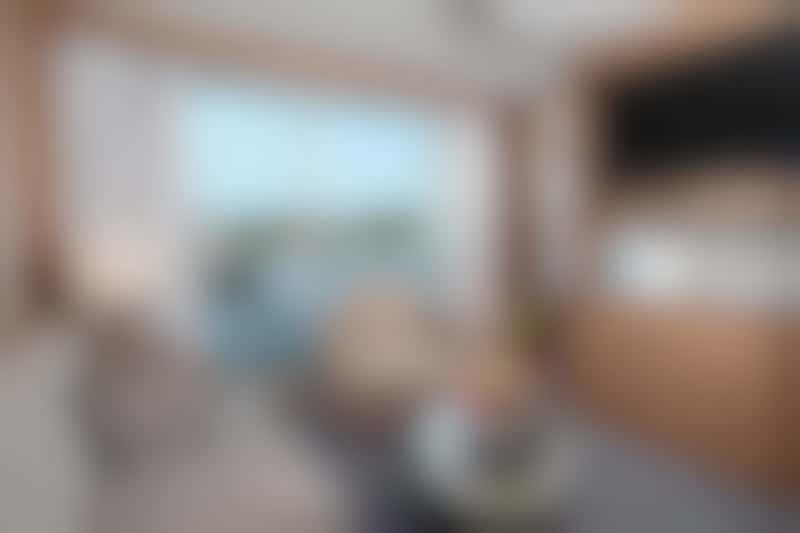 Veranda Suite on Viking Longship. (photo: Viking River Cruises)
2. Veranda Suites, Viking River Cruises
On Viking's Longship style of river vessels, Veranda Suites are true suites, with separate living and sleeping rooms. The 275-square-foot space is decorated in a spare, Scandinavian style with light woods and nautical blues, reds and whites. There are floor-to-ceiling windows in both the living rooms and bedrooms; the former leads out onto a veranda while the latter's windows open out onto a French balcony. That means there's more space inside, while still giving an open-air experience. The marble bathrooms are beautiful and reasonably roomy, featuring heated tile floors. Storage space is generous.
Other Pros: Both rooms in each Veranda Suite have 40" flat-screen televisions. Lighting is adjustable to preference, and "real" lamps are provided, as well as the usual overheads. There's also a mini-fridge in each of these cabins.
Cons: Although this might be a pro for many cruisers, the bathrooms are shower only.
Show Prices
---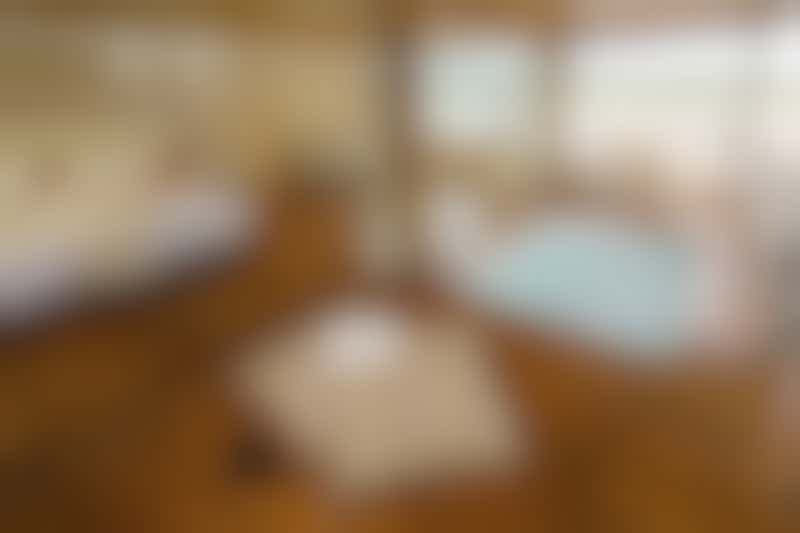 Deluxe Master Suite on Delfin I. (photo: Delfin Amazon Cruises)
3. Deluxe Master Suites, Delfin Amazon Cruises' Delfin I
If you don't fancy a swim in the Amazon River, either of the two Deluxe Master Suites on Delfin I should fit the bill -- both feature private plunge pools in addition to 180-degree floor-to-ceiling panoramic windows. On this 12-passenger ship, which plies the Peruvian Amazon, the Deluxe Master Suites also have amazing private terraces, measuring an additional 320 square feet apiece.
Other Pros: All four of the ship's suites are paneled in Peruvian wood and feature regional artwork. The staff-to-passenger ratio is top-notch, with 13 crew for every 12 cruisers.
Cons: If you prefer a ship with plenty of dining choices and activities, this boutique cruise might not be for you.
---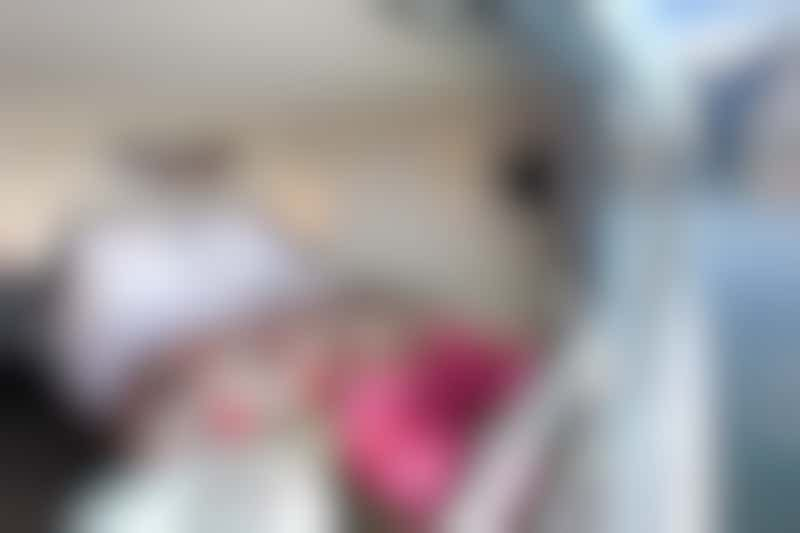 Panorama Suite on Avalon Waterways. (photo: Avalon Waterways)
4. Panorama Suites, Avalon Waterways
Avalon's approach to creating the largest possible standard river cabins is a brilliant one. Rather than incorporating private balconies, as most other lines have done, Avalon has refined the French veranda concept. First, standard cabins (all of which are considered suites) measure 200 square feet each, which is about 30 percent larger than other lines' most common cabin categories. Avalon has also created even more spaciousness with an 11-foot wall-to-wall panoramic window that retracts seven feet. When the window is pushed back, the entire room becomes a big, comfortable open-air balcony. The walls are also slightly angled -- you won't even notice it -- so that the marble bathroom is larger than average.
Other Pros: Another nifty design innovation is that beds actually face the view. (On most riverboats, beds are lined up alongside the windows.) We also love the fully stocked mini-bar.
Cons: There are no true balconies.
Show Prices
---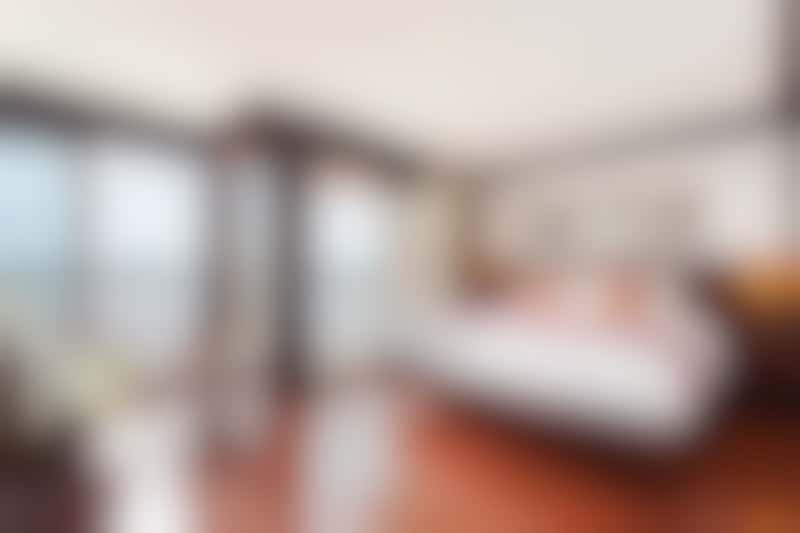 Luxury Suite on AmaDara. (photo: AmaWaterways)
5. Suites, AmaWaterways' AmaDara
We love the suite design that appears on all of Ama's newer river vessels, Europe and beyond. It features a lovely living room with a sit-out balcony and a bedroom with a French veranda, all part of the same large 350-square-foot room. What puts AmaDara, AmaWaterways' newest ship, at the top is that the same style of suite is decorated in native woods and furnishings that fit in with the region, which stretches from Vietnam to Cambodia. If you want to splurge on space, try the even larger Luxury Suite, which, at 452 square feet, has a balcony big enough for chaise lounges.
Other Pros: In both suites, bathrooms have separate showers and tubs.
Cons: We can't think of any.
Show Prices
---
Suite with veranda on American Queen. (photo: American Queen Steamboat Company)
6. Suites With Verandas, American Queen Steamboat's American Queen
On American Queen, the 436-passenger riverboat, meant to replicate the true American paddlewheeler experience, our favorite cabins are suites with verandas (category LS). Ranging from 350 to 500 square feet, the cabins are spacious, with separate seating areas, comfy queen-sized beds, and gorgeous tile bathrooms with tubs and showers. What puts them over the top is their decor. It perfectly matches the ye-olde-timey nature of a steamboat and feels more like a room at a historic bed and breakfast, than one on a cruise ship. One oddity that we grew to love: There are no balconies. Instead, these rooms have French doors that lead out to a walk-around promenade; suite passengers can utilize a pair of chairs and a cocktail table and talk to people walking by. We thought we'd miss the more traditional private balcony and found -- to our pleasant surprise -- that we actually enjoyed the give and take between our neighbors and other passengers.
Other Pros: We loved the antique ambiance and appreciated state of the art electronics like flat-screen televisions and DVD players.
Cons: There's no dining table for enjoying meals in the suites (though room service is available). If a private veranda is an absolute necessity, there's a category of smaller rooms that has them.
---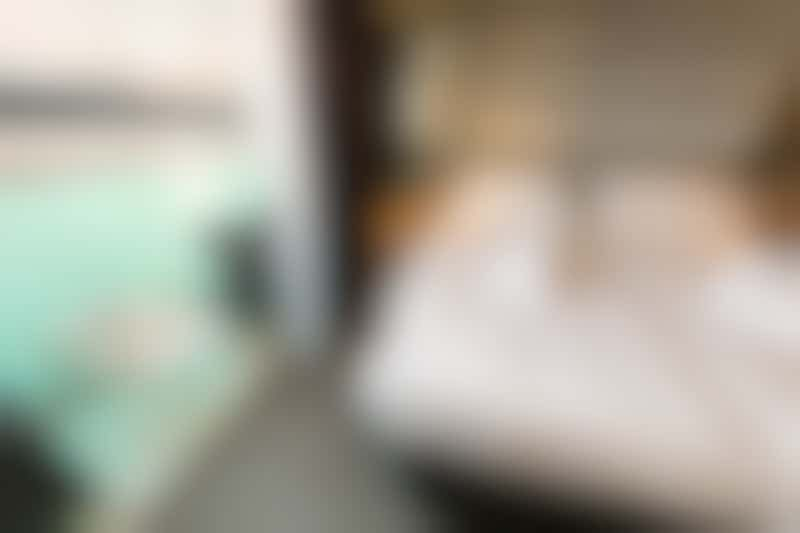 Balcony Suite on Scenic. (photo: Scenic)
7. Balcony Suites, Scenic Space Ships
Scenic, an Australia-based river line, has also shaken up river cabin design with its Space Ship series of vessels. Incorporating a few innovative tweaks, the two categories of balcony suites measure 205 to 225 square feet, which is quite large for river ships. Closets face into the rooms, rather like the closets you typically find in hotels. This gives the entry a spacious feel. Cabins also have balconies that can convert from open to closed with the push of a button, making each veranda a useable space, whatever the weather. We love the comfy, deep wicker chairs, and there's a table out there for alfresco dining. Bathrooms have been relocated from their usual just-inside-the-door spot to a space on the outer wall of each cabin. Bathrooms are efficiently designed with a wacky and fun color scheme that allows you to change the ambiance based on your mood.
Other Pros: Closets are super spacious, there's a mini-bar, and cabins are outfitted with U.S.- and Australia-friendly plugs.
Cons: The bathroom sink is rather shallow, and if you don't take care, you can splash water all over.