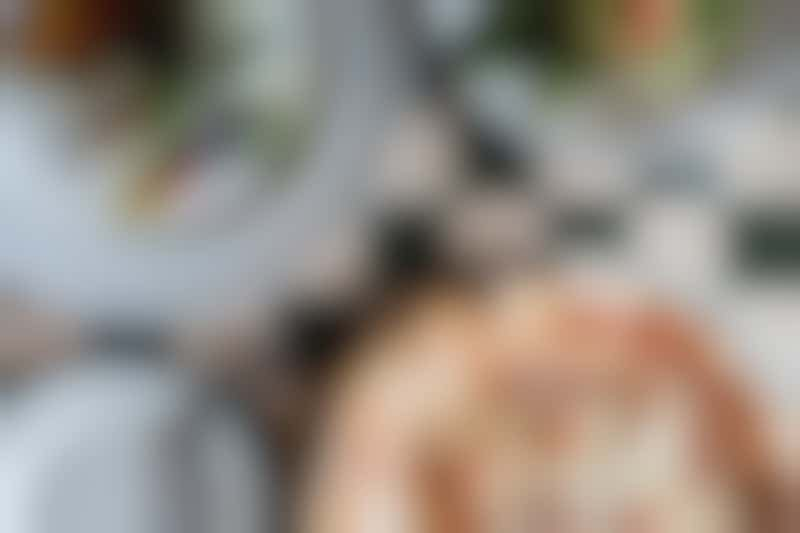 Copyright Cruise Critic
Ever heard those worrying reports that the average cruise passenger stacks on more flab during a two-week stint at sea than over the indulgent Christmas period? Studies have shown passengers to gain as much as 454 grams per day on such a voyage.
It's easy to see how it could happen -- food and drink are lavished upon hungry seagoers at every turn in the form of willpower-testing all-you-can-eat buffets and a range of new, exciting restaurants such as those led by celebrity chefs such as Luke Mangan on P&O Cruises.
But fitness fanatics need not fear: An adventure on the high seas doesn't have to be a recipe for disaster. With Australians becoming increasingly health-conscious, cruise lines are taking note and tapping into the trend by providing plenty of ways to stay fit at sea.
For Gym Junkies
With more and more cruise ships setting sail in Australian waters, some of them among the largest in the world, there are perhaps more floating gyms in the region than ever before.
Think high-tech, high-powered equipment, such as the Technogym machines launched aboard Crystal Cruises' Crystal Symphony at the end of last year. The equipment, the official choice of Olympic and World Cup competitors, is a key component of the ship's new outdoor fitness garden and redesigned indoor fitness centre introduced during its AU$25 million (US$20 million) dry dock. Its sister ship Serenity also features a fully equipped and staffed fitness centre.
"Many travellers are committed to a fitness routine and do not want to forgo their healthy lifestyle while on holiday, while others may be eager to start a wellness regime for the first time," Crystal President Edie Rodriguez said.
"The options aboard Crystal ships suit those seeking an outdoor workout with grand ocean views, or a high-tech experience for intense training."
Meanwhile, Princess Cruises' Regal Princess and Royal Princess offer TRX suspension training, a workout system that leverages gravity and bodyweight and is increasingly used by the military and professional athletes.
Brave a Boot Camp
But it's definitely not just about gyms any more. More and more people are ditching the machines for drill-style group exercise sessions such as boot camps, so P&O and Carnival Cruise Lines have taken that trend to sea. Available aboard Carnival Spirit and Carnival Legend, Carnival's Body Sculpt Boot Camp includes a metabolism test and four 45-minute fat-burning sessions, each focusing on different muscle groups and promising to burn anywhere between 300 and 700 calories.
"Australians are an active, health-conscious bunch so we made sure both our local ships -- Carnival Spirit and Carnival Legend -- were ready for local cruisers before they cruised Down Under," CCL Vice President Australia Jennifer Vandekreeke tells Cruise Critic. "We invested a million dollars upgrading the two onboard fitness centres to the standards of our Aussie guests."
Want to stay in shape abroad? Here are some great ships for fitness.
Workout With a Twist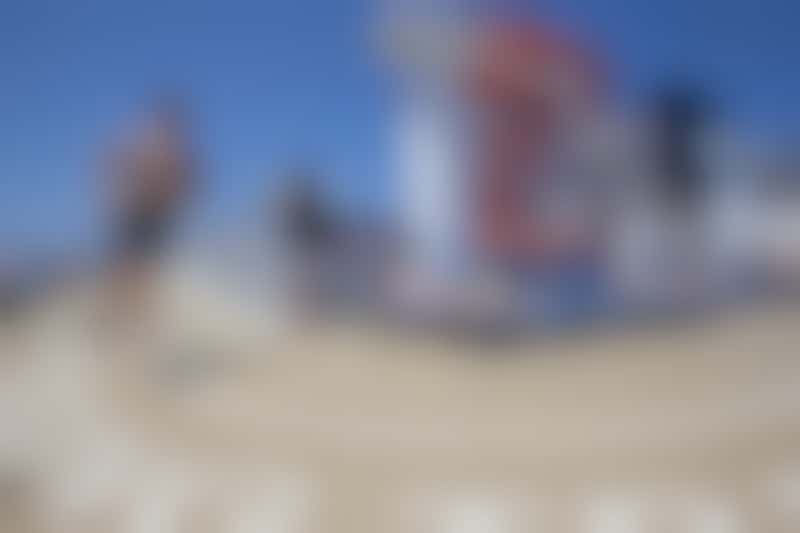 Jogging track on Regal Princess. Copyright Cruise Critic.
Meanwhile, there are plenty of other ways to stay fit with not a single treadmill, kettlebell or dumbbell in sight.
Take advantage of that unbeatable view by doing a few laps on the outdoor jogging track now available on many of the larger cruise ships and breathe in that fresh sea air for an extra healthy hit. As cruise ships grow and get more innovative you can also try out one of the wackier new attractions available at sea - from ice skating rinks to mini golf courses.
With Royal Caribbean you can hit the rock climbing wall and work on that upper body strength, or test those core muscles on the Flow Rider which arrived Down Under aboard Voyager of the Seas for the first time this year.
Holland America Line enables passengers to start the day with tai chi on deck as part of its Explore Wellbeing program while Celebrity Cruises has a new "Control ALT Delight" yoga workout incorporating T-Sphere massage balls as part of its Take Care of Your Selfie campaign fronted by Randi Zuckerberg. The unwinding experience aims to correct poor body alignment, increase flexibility and aid sleep.
Or if thrills are more your thing, the recent launch of P&OEdge Adventure Park offers cruisers the chance to physically challenge themselves at sea, with a high ropes course (Pacific Dawn), a funnel climb and a bungee tramp (Pacific Jewel) among the "adrenaline-inducing" activities.
Chat with thousands of other cruisers about fitness on ships.
Exercise Ashore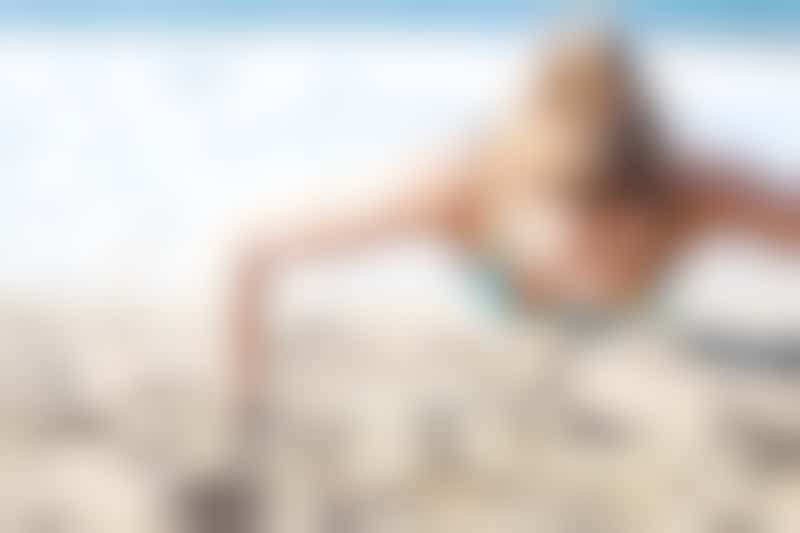 Photo: MJTH/Shutterstock
Staying active does not need to be restricted to onboard activities. Shore excursions can also provide the perfect opportunity to work up a sweat, or at least stretch those legs. Last year saw Crystal Cruises debut site-running excursions for running enthusiasts and increased bicycle tour options worldwide, along with dozens of hiking, kayaking, rock climbing and other athletic pursuits.
Coral Princess Cruises, too, explains that its passengers are kept active by being taken off the ship at least twice a day to walk, swim or snorkel.
Watch What You Eat
While squeezing in exercise is all well and good, recent research suggests that about 90 per cent of weight loss is diet. So which cruise lines are investing in healthier food and drink options?
Celebrity Cruises is one such operator, partnering with SPE Certified to enhance the nutritional quality of its menu. The consulting program uses its team of experts to give dishes a seal of approval based on criteria including seasonality, sourcing, sustainability, portion size and, of course, nutrition. "Consumers' desire for healthy dining options has evolved from a small niche market several years ago into the general mindset today, with developments such as the ban of trans fats, nutrition labelling, and passionate dietary followings such as vegan, gluten-free and low-carb, so this was the ideal time to rethink our approach to healthy dining," Celebrity Culinary Director John Suley explains. Now, more than 60 dishes on its ships are SPE certified. These range from salmon tartare with celery root puree to roasted pork loin with smoky red cabbage, butternut squash and cranberry jus and even a molten lava cake.
Royal Caribbean and Carnival Cruise Lines also highlight healthy options on their menus with the latter underlining an emphasis on providing fresh fruit, vegetables and salad specifically to cater to Aussie appetites. P&O promises "light and healthy" options can be found on its menu, while Princess makes a similar commitment, backing it up with onboard nutrition seminars for its passengers.
Skip these diet buster; and try these instead.
Tips
Even those who aren't gym junkies or calorie counters need not pile on the pounds during a cruise. Moderation is the key, as is trying to stay as active as possible, no matter how comfortable that sun lounger is.
Don't forget to pack your trainers!