Oahu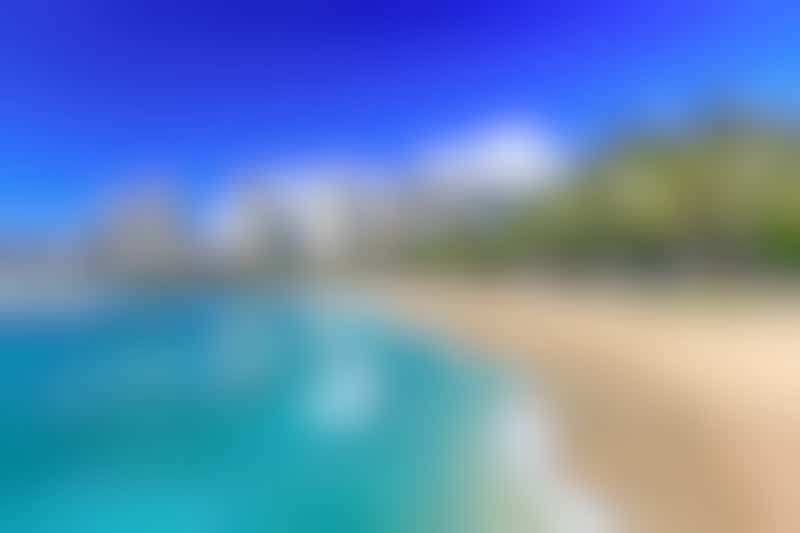 Waikiki Beach
Consisting of nine individually named beaches stretching 2 miles, Waikiki Beach in Honolulu is one of the world's most famous beaches. Often crowded near many of the big resorts, the beaches at the far western end at the Hilton Hawaiian Village Waikiki Beach Resort's Duke Kahanamoku Lagoon and at the eastern end near the New Otani Kaimana Beach Hotel are well protected and perfect for families.
Waikiki Beach is a popular surfing spot, especially for beginners, since the surf is quite gentle. The waves rarely exceed 3 feet in height. Waikiki's famous beach boys, in central Waikiki near the police station, offer surfing lessons for reasonable prices. There are also Boogie boards, canoes, kayaks, snorkels and umbrellas for rent.
Haleiwa Beach Park
Located less than 45 minutes from Downtown Honolulu, Haleiwa Beach Park is quiet, and although it's not the best spot for swimming, it's ideal for paddle-boarding. The beach offers restrooms with showers, and there are restaurants in the town of Haleiwa, which has been described by several travelers as being similar to Australia's Byron Bay area. Haleiwa Beach Park can be reached via rental car or one of a handful of bus routes.
Kauai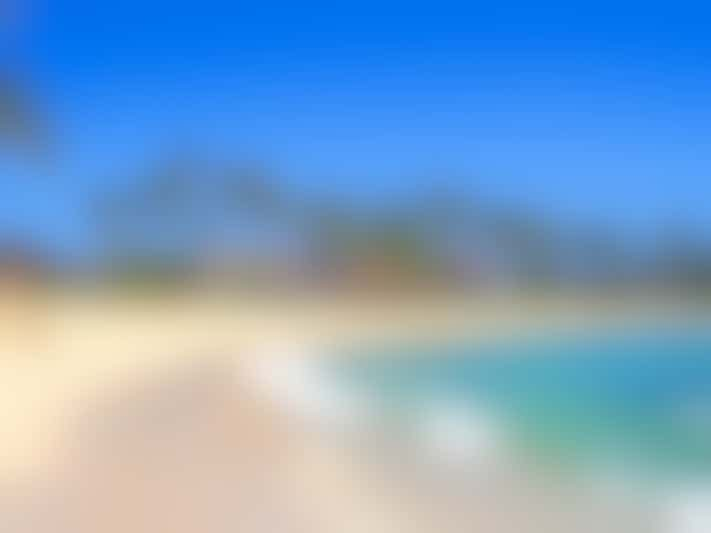 Kalapaki Beach###
A 10-minute walk from Nawiliwili Harbor and Kauai's cruise port, Kalapaki Beach, which fronts the Kauai Marriott Resort, is the most convenient beach for cruise passengers who don't want to rent a car, take a taxi or book a guided tour. Free shuttle service is also available to adjacent shopping centers. Kalapaki Beach is great for swimming on calm days, but beware of high surf, especially during winter.
Beach services include rentals for kayaks, stand-up paddle-boards, surf boards and Boogie boards and lessons on how to use them. Public showers and numerous beachfront dining options are available, too.
Poipu Beach###
Located on Kauai's sunny southern shore, Poipu Beach is actually a series of golden sand crescents, strung together where beachgoers will find snorkeling, swimming and surfing. An expansive palm tree-shaded lawn area is found at the beach park. The surf spots are slightly offshore, where a reef establishes perfect wave-breaks for beginner, intermediate and advanced surfers.
Nearer to the shore, travelers can enjoy swimming or snorkeling in calm waters. Don't be surprised if you see a Hawaiian monk seal sunning on the beach near the Sheraton Kauai Resort. Local boating companies offer fishing excursions, snorkel cruises, scuba diving and sunset sails.
Maui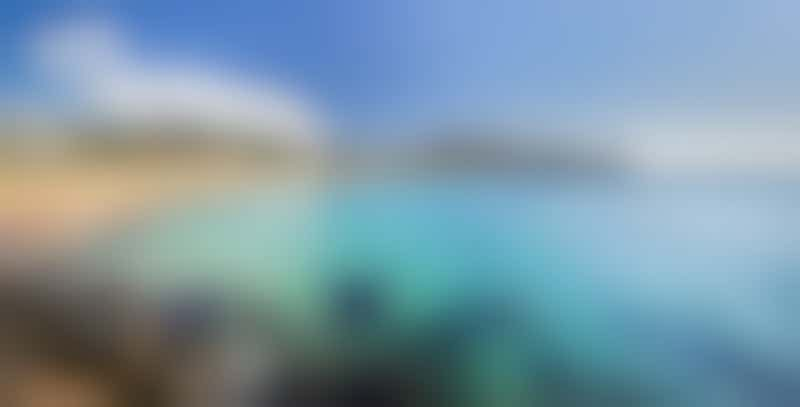 Kaanapali Beach###
Located in West Maui, just north of Lahaina, Kaanapali Beach is one of Hawaii's most famous and popular beaches. This 3-mile-long lifeguard-protected beach is divided in two by the Black Rock at the Sheraton Maui Resort.
Kaanapali is the beach for activities. You can snorkel in the crystal-clear water near Black Rock, windsurf, parasail, kayak or use personal watercrafts. Whale-watching tours are a favorite winter activity. Adjoining the beach is a world-class shopping village with more than 60 shops and restaurants, an oceanfront beach walk, two championship golf courses and tennis courts for day or night play.
Wailea Beach###
Located in South Maui at the Grand Wailea and Four Seasons resorts, the multi-award-winning gold-sand Wailea Beach offers good swimming, snorkeling and scuba diving in calm waters. It also features paddle-boarding and body surfing on a shore break that's not as punishing as what's found at many of the other beaches in South Maui. The sandy bottom remains shallow inshore and drops off slowly to deeper water.
Activity companies for the nearby resorts rent beach and ocean equipment. A shoreline path spans the length of the Wailea Resort and has access to numerous dining and shopping options.
Island of Hawaii (Big Island)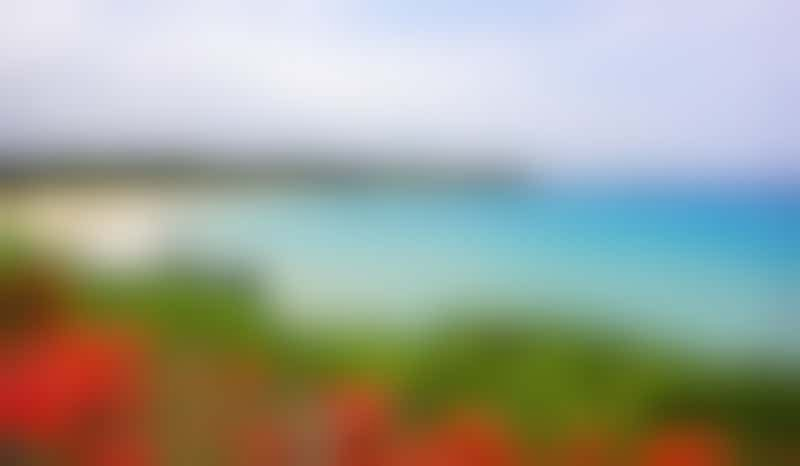 Punaluu Black Sand Beach (Hilo)###
Visitors to the island of Hawaii who rent a vehicle or take a day tour from Hilo should not miss the chance to see one of Hawaii's famous black-sand beaches. Located in the Kau District, about 56 miles south of Hilo and 20 minutes south of Hawaii Volcanoes National Park, Punaluu is the most easily accessible black-sand beach on the island. It's also a sanctuary for green sea turtles. There's an excellent chance that you'll find one lying in the sun on the beach, but please keep your distance.
The beach offers some of the only safe snorkeling and swimming on the south coast. Use caution, however, as the waves are unpredictable, and there is often a powerful riptide. The beach has a picnic area, pavilion, restrooms and showers.
Kahaluu Beach Park (Kailua-Kona)###
Located about 6 miles (a 10-minute drive) south of Kailua-Kona along Alii Drive, the lifeguard-protected Kahaluu Beach Park is a popular family beach that offers some of the best snorkeling opportunities on the island of Hawaii. There's a parking lot, covered picnic area, restrooms with changing facilities, and snorkel rentals.
Kahaluu Bay is teeming with fish and beautiful coral, and is a great place to observe Hawaii's green sea turtles in their natural environment. Don't step on or touch the easily damaged coral or attempt to touch the turtles, and be careful when entering the water, as some areas of the shoreline are rocky.
Hapuna Beach State Park (Kailua-Kona)###
Located about 35 miles north of the cruise pier on the island of Hawaii's Kohala Coast, the 61-acre Hapuna Beach State Recreation Area is one of the most popular state parks in Hawaii. Hapuna Beach is a half-mile crescent-shaped beach bordered by the Westin Hapuna Beach Resort and Hapuna Golf Course.
During calm seas, there's great swimming and bodysurfing, and amenities include a covered picnic pavilion, picnic areas, a snack bar, restrooms and shower facilities. Dangerous rip currents and pounding shore breaks occur during periods of high surf during the winter.