Best Market Tours
Shore Excursions on Wind Spirit
There's nothing like a local market for getting close to the soul of a city's food scene. Here are the cruises that offer them on a regular basis. Sign up early because space is limited.
Windstar Cruises
Whenever possible, and depending on what's available in the destination, Windstar's chefs lead interested passengers on a market expedition (free of charge). The chefs actually shop for the ship, so you'll have the added fun of seeing vendors boggled by the big purchases. If you're a diehard foodie, you can even ask to go along at any port, since the chefs hit markets as often as possible. Chefs hand out tastes as they shop, so you might sample pate, cheese, an unusual tomato variety you've never seen before or a red-ripe strawberry.
Viking Ocean Cruises
Viking's Kitchen Table program takes you to a market, then follows up with dinner onboard using the local ingredients -- and you get to help cook. You'll dine in a special area with the rest of your Kitchen Table group. Viking offers this extra-fee shore excursion and dinner one or more times per cruise, depending on the itinerary.
Seabourn Cruise Line
Seabourn invites passengers to roam the markets on its Shopping with the Chef days. Chefs shop for the ship, and stop to share how various ingredients might be used -- even talking through a recipe or offering a taste of what he or she is buying. After the tour, the chef can provide the recipe of dishes prepared with local ingredients upon request.
---
Best Onboard Cooking Schools
Used to be, we went on cruises to escape the kitchen. These days, onboard cooking schools are one of the hottest trends at sea. Here, we tip foodies to the best of the bunch.
Oceania Cruises
Oceania offers hands-on culinary studios with 12 cooking stations aboard two of its cruise ships: Marina and Riviera. You can sign up for themed classes such as Tex-Mex Fiesta, Discover Patagonia and Mediterranean Journey, or hone your skills by studying wine-and-food pairings or knife skills. Or, choose a Culinary Discovery Tour that combines a culinary experience ashore with a cooking class onboard.
Regent Seven Seas Cruises
The dazzling Culinary Arts Kitchen (on Regent's Seven Seas Explorer and Seven Seas Splendor) offers 18 culinary workstations and a broad variety of classes, including courses matched to your itinerary. Learn about French, Mediterranean, Cuban, Greek, Caribbean and vegetarian cooking, as well as wine pairing, farm-to-table cuisine and high-heat cooking. You can even get a lesson on how to put together a fabulous brunch or dinner party.
Holland America Line
Holland America has ditched its partnerships for its Port to Table program, focused on regional food demos onboard. Guest chefs come onboard to lead cooking demonstrations of local or traditional dishes. For example, in Mexico, a chef will share his grandmother's recipe for homemade tortillas or in Asia, a Malaysian chef will teach passengers to make curried chicken with roti.
Carnival Cruise Line
With the launch of Carnival Panorama, Carnival has ventured into extra-fee cooking classes, and they're a hit. The roster of class options includes learning to cook Carnival favorites (including chocolate melting cake), a cake workshop, sushi rolling and Indian cooking. At the dedicated Carnival Kitchen venue, culinary enthusiasts will find nine two-person granite cooking and prep stations, all with sinks, fridges, stove tops and cooking utensils. Class prices range from $30 to $59 per person.
---
Best Celebrity Chef and Culinary Theme Cruises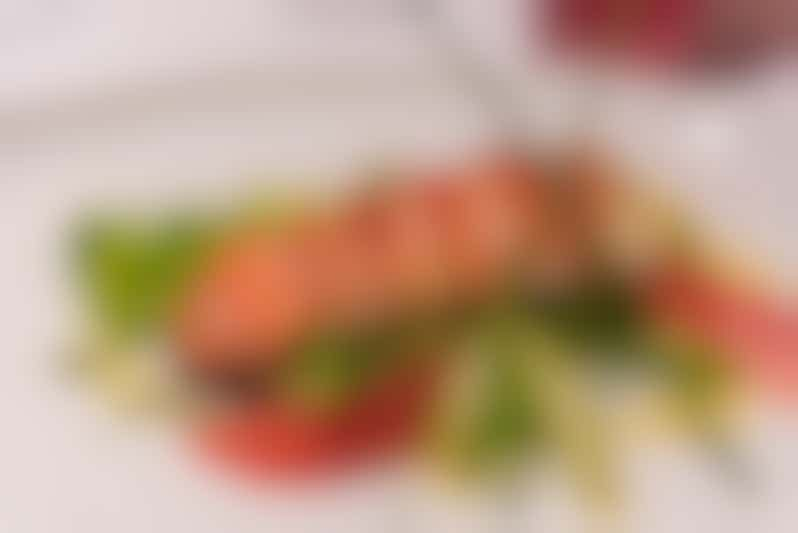 Rudi's Sel De Mer on Nieuw Statendam
Want a chance to rub elbows (or touch toques) with some celebrity chefs, or immerse yourself in the local cuisine of your cruise destination? Several cruise lines give foodies that opportunity on culinary theme cruises.
Holland America Line
Each of Holland America's Food and Beverage Aficionado cruises are led by a member of the line's Culinary Council (including chocolatier Jacques Torres, sushi chef Andy Matsuda and Seattle chef Ethan Stowell) or Holland America's own master chef Rudi Sodamin. Sailings span the globe and feature cooking classes, wine tastings, cocktail-making workshops, wine-paired dinners and meet-and-greets with the acclaimed chefs. The line also offers Mixologist Aficionado cruises with Dale DeGroff and Wine Expert cruises with representatives from Chateau Ste. Michelle winery.
Windstar Cruises
For several cruises per season, Windstar partners with the James Beard Foundation to bring aboard chefs who have received coveted awards or nominations from the organization. While they may not be TV stars, James Beard Award recipients are some of the best chefs cooking in the U.S. today. The chefs do cooking demos, participate in market tours and host a wine-pairing dinner one night where the galley pulls out all the stops. Past James Beard cruises have also included sommeliers that lead complimentary wine tastings.
Silversea Cruises
Foodies with discerning tastes seek out Silversea's special Culinary Voyages and Wine Voyages, sailings themed around food and beverages. Culinary cruises are led by Silversea's distinguished culinary team and feature market tours, cooking demos and competitions, and special menus and dinners with food-and-wine pairings with a focus on the cuisine of the cruise region. Wine-themed sailings bring world-class vintners onboard to lead tastings and tours of local wineries and vineyards. Plus, passengers can take an introductory sommelier course.
SeaDream Yacht Club
SeaDream is known for its intimate ships and five-star food, beverage and service, and their wine voyages are a must for oenophiles. Each spotlights a different winery on the high end of the spectrum, and representatives come onboard to lead wine tastings and host a special Winemaker's Dinner. Although the dinner costs extra, it features the winery's top cuvees and exquisite pairings by the onboard culinary team, offering an amazing meal and great value.
Crystal Cruises
Crystal Cruises' Wine & Food Festivals bring regional flavors onboard with a sea day schedule of cooking classes, mixology workshops and wine tastings. The cruise line brings aboard local or celebrity chefs, wine experts and mixologists -- many with Michelin stars or fancy titles -- who are knowledgeable about local cuisine and beverages. Guest chefs might plan the main dinner menu one night, or a mixologist will take over cocktail-making at one of the onboard bars. But the featured event is always an intimate, wine-paired dinner in the Vintage Room.
---
Best Chef's Tables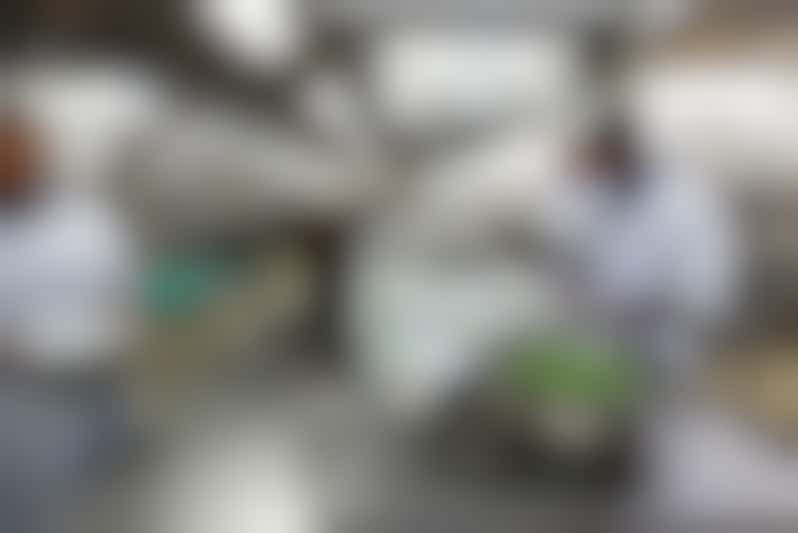 Galley Tour on Carnival Legend
On land, "chef's tables" are usually intimate dining experiences located in or near a restaurant's kitchen, with special menus and attention from the chef. It's a bit different at sea since, in most cases, you won't be dining in the galley -- but you'll still have an intimate, gourmet experience, usually with paired wines, hosted by the chef and a sommelier. These dinners all carry an extra fee, but are definitely worth the splurge.
Princess Cruises
On Princess, the Chef's Table is not just a meal. It starts with a galley tour during the kitchen's busy dinner hours where the executive chef reveals the evening's special menu, while guests enjoy pre-dinner drinks and appetizers. Then they enjoy a multi-course dinner at a reserved table in the dining room; the special menu might focus on regional cuisine or local ingredients, and courses are paired with wine. During dessert, the chef will join the group to answer questions. Each couple (or solo participant) receives an autographed copy of a Princess cookbook, a handwritten copy of the menu and a souvenir photo from the dinner. Each dinner is exclusive to 10 passengers.**
Royal Caribbean
Royal Caribbean's multi-course Chef's Table meal features an upgraded menu accompanied by wine pairings. The intimate, small-group dinner starts with a Champagne toast, then the ship's Chef de Cuisine presents each course, explaining the cooking techniques, ingredients and flavors. The sommelier presents and discusses the paired wines.
Carnival Cruise Line
This experience starts with a cocktails and hors d'oeuvres reception and a chef's tour of the galley for the 12 to 16 diners. The multicourse meal follows, focused on local and seasonal ingredients and accompanied by house red and white wines. While on some ships, the dinner takes place in nontraditional locations (the galley, library or conference center, for example), other ships have a dedicated dining room for the Chef's Table, with windows looking onto the galley.
Scenic
Unlike on most lines, the Chef's Table on Scenic Eclipse does not charge a fee and is available by invitation only to VIP passengers. Its designated dining room, located behind a door in the main dining room, can seat just 10 guests. The gourmet 10+ course menu uses molecular gastronomy and other techniques to create surprising and delectable dishes; a chef will explain each dish as a sommelier masterfully matches wines to each course. Passengers come out raving about the exquisite meal.
---
Best Special Dinners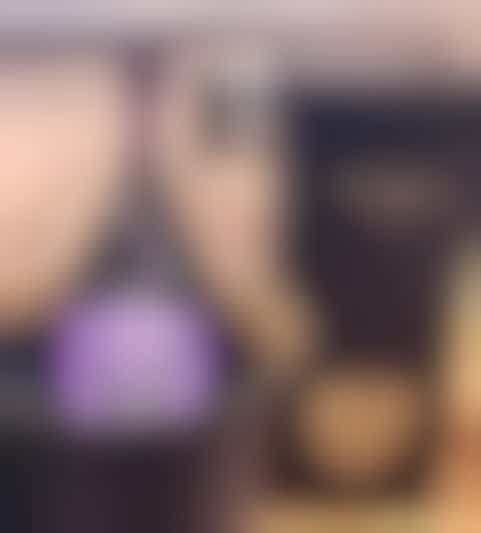 Dom Perignon served on Oceania Cruises' new Dom Perignon Tasting Menu (Photo: Chris Gray Faust)
Some lines offer one-off special dinners or intimate group dining in private rooms. These meals might focus on wine or special themes and come with price tags so high that only devoted foodies and oenophiles will find them an amazing value. VIP treatment goes with the territory.
Oceania Cruises
Oceania's Dom Perignon Experience at La Reserve pairs six courses with six vintages of Dom Perignon Champagne. Only available on cruise ships Marina and Riviera, the decadent dinner might feature dishes such as Brittany blue lobster in yellow curry broth, black truffle risotto and seared Wagyu beef sashimi style. The pairings are perfect, pours are not stingy and each portion is planned so you can try it all and still have room for dessert. The event feels celebratory -- even if you're not cruising for a special occasion. Dom Perignon dinners are limited to 24 passengers, and cost upwards of $300.
Crystal Cruises
Crystal is famed for its Vintage Room dinners, where unique meals pair the finest ingredients with premium-list wines. Passengers can book into an open dinner for $250 per person, or create a private event with up to 12 guests for a $2,500 flat fee. The occasional lunch event comes with a lower price tag, while the Ultimate Vintage Dinners -- often featuring big-name chefs or the best bottles in the ship's collection -- cost $1,000 per person.