You'll be spoiled for choice when it comes to fascinating shore excursions on a cruise to the Eastern Mediterranean. Incorporating Greece, Slovenia, Cyprus, Montenegro, Albania, Bulgaria, Turkey, Israel and Croatia, the Eastern Mediterranean lies thick with history.
As you would expect, many cruise ship excursions offer tours to historic sites. But for those who don't simply want to board a bus for a bit of sightseeing, there's no shortage of opportunities to take part in out-of-the-ordinary excursions. From learning new sports and getting off-road, to culinary tours and cookery courses, you can pick an adventure that suits your passions.
See our top picks for shore excursions in the Eastern Med.
Standup Paddleboarding in Santorini
If you're keen to get in the water on Santorini following your days at sea, this excursion is ideal. Departing from Thira, you'll get outstanding views of Santorini volcano, before being escorted to the peaceful black-sand beach of Perissa for an expert-led paddle-boarding lesson.
Your tutor will explain how to mount your board and help you find stability on the shoreline, before you head out onto the gentle waves of the sheltered bay. Once you're on your feet, you'll be able to admire the beautiful volcanic scenery at your leisure -- and perhaps even spot some marine wildlife while you're at it.
Browse Upcoming Europe - Eastern Mediterranean Cruises
It's a relaxing experience once you get the hang of it, but don't be deceived: While it seems to be a sedate experience, it's also a fantastic workout; maintaining your balance helps to build your core strength. Don't be surprised if you work up an appetite.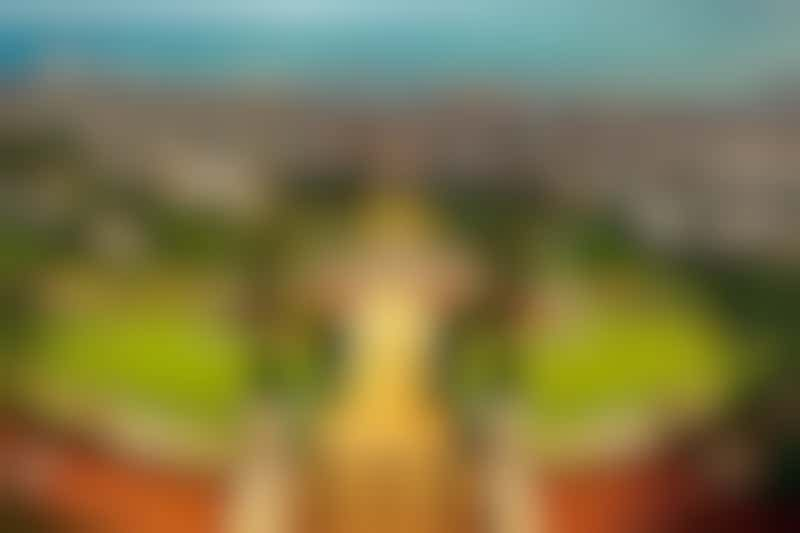 Hanging Gardens of Haifa (Photo: snapshopped/Shutterstock)
Visiting the Hanging Gardens of Haifa
The Baha'i Gardens are spectacular, even if you're not green-fingered. In fact, it's difficult to not be wowed by the scale of what is commonly known as the Hanging Gardens of Haifa.
Stretching more than 200,000 square feet, the terraced gardens surround the Shrine of the Bab, which sits atop Mount Carmel, its golden dome sparkling in the sunshine. From the summit you'll be treated to incredible views over the garden, the city of Haifa and out to sea
During a private tour of the gardens, your knowledgeable guide will explain more about the Baha'i religion and its teachings, as well as the significance of many of the structures within the gardens and their symbolism. In fact, many of those tending to the plants are followers of the Baha'i faith who have special visas to maintain the garden.
Be sure to wear comfortable shoes on this excursion because there are hundreds of steps within the complex.
Sightseeing by Bike in Corfu
If you're keen to explore at your own pace, then there's no better way to see Corfu than by taking a self-guided bike tour. Pick up a map when you collect your bike and plot a route past the sights you'd most like to see -- although be sure to factor in time for lunch because you won't want to miss out on the local food.
The architecture in Corfu is a fascinating mix of Italian-style and Greek culture because much of the town was built under the rule of the Venetian empire. Highlights include the Jewish Synagogue and the Old Fortress, as well as the picturesque Vlacherna Monastery.
One of the town's top most popular sights is Mon Repos Palace. Built in 1828 as a residence for the British High Commissioner, it is now home to an archeological museum filled with numerous ancient Greek artefacts. In fact, the ancient ruins of what is believed to be the original site of Corfu Town have recently been uncovered just outside the property.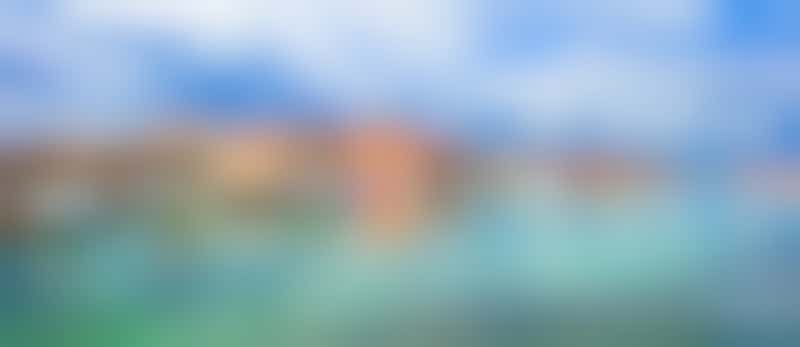 Chania Harbor, Crete Island, Greece (Photo: leoks/Shutterstock)
Experiencing Chania's Marine Life Via Crete
Unlike diving excursions, you don't need any special qualifications to take a snorkeling trip -- it's ideal for seeing the wonders of the underwater world as a beginner.
On this excursion from Crete, you'll swim beneath the clear blue waters of the Aegean Sea, discovering coral reefs and caves, spotting fish in a wide array of colors. On your way out to sea, you'll be able to admire the beauty of Chania harbor and its lighthouse, while flicking through a booklet detailing the aquatic life you're likely to see. Your guide will point out exciting species while you swim -- and if you're keen-eyed, you're likely to catch a glimpse of crabs, urchins, octopus and squid.
It's a serene experience, with nothing but the sound of the waves and your breathing to disturb the quiet.
Visiting an Olive Farm in Katakolon
Just outside Katakolon, you can visit a farm in the heart of a traditional agricultural region. Your hosts will explain about maintaining the olive groves and how olives are harvested, before telling you about the versatility of the fruit. From oils to skin creams to hand soaps, you'll be amazed by the range of applications.
Once you've worked up a bit of an appetite, you'll be ready to enjoy a variety of delicious mezes (appetizer dishes) and baklava, all washed down with coffee and Greek wine.
Of course, Katakolon is the port city for Olympia, and the ruins of the ancient games complex can be found there. When you've eaten, head toward town for a chance to explore the archaeological excavations or admire the view of the complex from a cafe.
Taking a Culinary Master Class in Istanbul
If you fancy getting hands on in the kitchen, a half-day private cooking lesson in a Turkish home in Istanbul will give you enough time to learn the basics of the local food.
A mother–daughter team will teach you to make a traditional Turkish meal that you can easily prepare at home. You'll create icli kofte (meatballs), karniyarik (eggplant with minced meat) and barbunya pilaki (beans in a tomato sauce). There will be a typical Turkish dessert, too -- maybe roasted figs infused in honey and bay leaves.
After you've slaved over a hot stove, you'll enjoy the fruits of your labor for lunch, along with some Turkish coffee, before taking the recipes home with you. It's not every day you get to cook with local produce within miles of its production.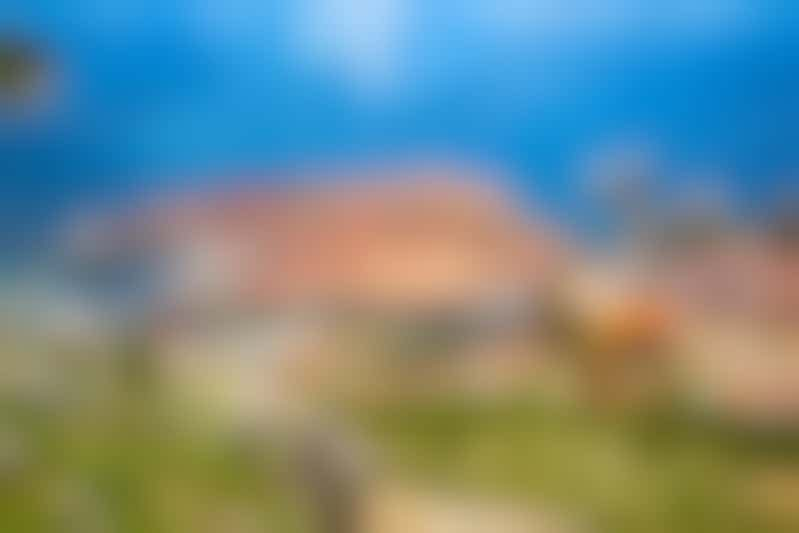 Mount Srd, Dalmatia, Croatia (Photo: canadastock/Shutterstock)
Scale the Heights of Mount Srd in Dubrovnik
No shore excursion to the city of Dubrovnik is complete without an expedition to the summit of Mount Srd -- and a cable car ride is the best way to do just that.
With regular departures throughout the day, you'll get fantastic views of the Imperial Fortress, the Old City and out to the lush, green Elaphiti Islands. It's a fantastic way to get a new perspective on the city and is ideal for keen photographers who want to capture the landscape.
When you've finished snapping photos, take time to explore the shops, or stop for a coffee, so you can sit back and enjoy the sunshine. Top tip: If your cruise allows, be sure to stay to witness the beautiful sunset.
Combining History, Nature and Wine in Corinth Via Athens
This full-day excursion gives your party a chance to explore a selection of Athens' top sights. Your transportation will first take you across the narrow Corinth Canal, which separates the Peloponnese from the Greek mainland, through a lush landscape filled with olive groves and vineyards.
Then, when you arrive at Ancient Corinth, you'll be guided around the archeological site and learn about its origins in the Neolithic period and its increased prosperity in the eighth century. Afterward, head off to the Kastria Cave of the Lakes, an underground cave formation filled with beautiful waterways and stalactites.
Back above ground, lunch will be served in a mountain village called Kalavrita, where you can sample local meze and rest your feet. What you do next is up to you: You can choose to visit the site of the ancient settlement at Nemea or enjoy tasting the local wines.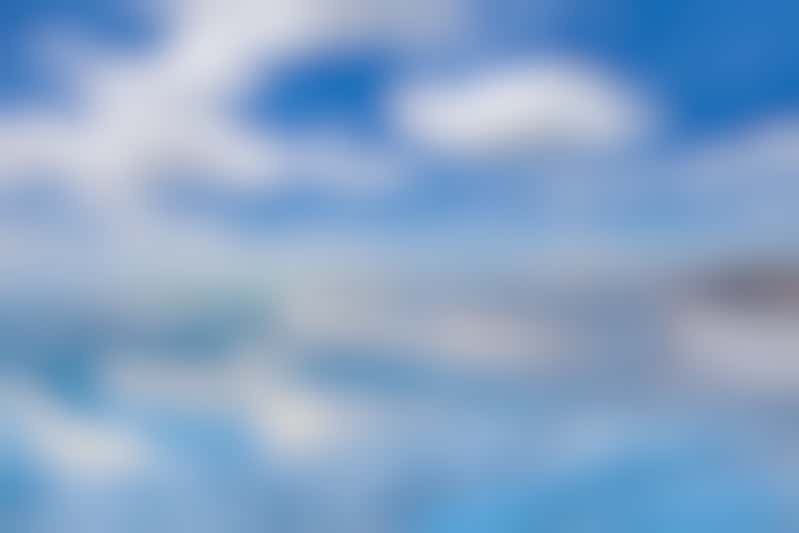 Natural Travertine Pools and Terraces in Pamukkale, Turkey (Photo: muratart/Shutterstock)
Exploring an Alien Landscape in Kusadasi
If you're not sure you want to spend a whole day exploring archeological excavations in Kusadasi, then this small-group tour of Pamukkale might be for you -- this alien landscape is like nowhere else in the Mediterranean.
Its terraces of white travertine rock filled with ice-blue water are the reason its name translates to "Cotton Castle." The mineral-rich landscape is UNESCO protected, but you still can take a dip in its natural springs and pools to cool off.
Of course, there is a little history incorporated in this tour too, and you'll make a stop at the city of Hierapolis before heading back to port. An ancient city, it has an expansive Roman necropolis, gymnasium and amphitheater capable of accommodating some 1,200 citizens.
Hiking the Troodos Mountains in Limassol
Limassol might have a reputation for its lively party scene, but there are plenty of natural wonders to discover here too. Take a guided hike in the volcanic Troodos Mountains, for example, where you can spot eagles and foxes on your travels. Your guide will take you to picturesque villages and out-of-the-way churches along the way, where you can find out about the island's traditions.
Browse Upcoming Europe - Eastern Mediterranean Cruises
Surrounded by carob trees, the village of Anogyra looks like something from a postcard. Its low, medieval stone buildings are home to a Carob Museum, where you can learn about how the fruit is harvested and used.
You'll then make your way to Kalopanayiotis for lunch at a tavern and enjoy Cypriot food, before moving on to the Lampadistis Monastery complex. With three churches, the shrine of St. John Lampadistis and an oil press, you'll learn more about life in a monastery before heading back to your ship.

Bay of Kotor from the Top (Photo: nadtochiy/Shutterstock)
Freewheeling in Kotor
While there have been both bike tours and mountains elsewhere on this list, the 25 Turns Bike descent from Mount Kotor is for tourists with a sense of adventure.
At the start of the bike tour, you'll be escorted up the mountain by van to the shrine of poet and philosopher Petar II Petrovic-Njegos. The best bit comes at the top, where you'll be equipped with a bike and a helmet before beginning your journey back to sea level, letting gravity do all of the hard work.
Along the way, you'll have plenty of opportunities to test the hydraulic brakes, when you stop to take photos of the views over Kotor's landscape, where you'll be able to spot Bosnia and Croatia in the distance. If you have a GoPro, be sure to take it with you.