The shore excursions on an East Asia cruise offer a look at ancient cultures, striking landscapes and plenty of manmade delights, too -- like refined works of art, tempting cuisine and a bounty of UNESCO World Heritage Sites.
The region includes Japan, South Korea, Taiwan, Hong Kong and China. Cruising is the most developed in Japan, where many ports give you access to a wide variety of sights and experiences. But all of these destinations offer exciting shore excursions, whether you want to get back to nature, feel the pulse of a bustling city or try your hand at a cooking class. One thing you're less likely to find on the shore excursions list is a beach getaway, though. So stash your swimsuit and get ready for some exciting cultural adventures.
In Japan, see a sumo wrestling demonstration in Hakodate, take a "sand bath" in Kagoshima, or try your hand at picking tea in Shimizu. Paddle a canoe in search of cranes in Kushiro, learn about fine porcelain in Nagasaki, or go rafting in Kochi.
In South Korea, join a cooking class, and explore the local fish market in Pusan, or try meditating at an ancient temple.
Taiwan gives you the chance to explore famous Taoroko Gorge or to soak in one of many local hot springs.
Hong Kong offers tours that take you into the pulsing night scene, let you shop 'til you drop or visit an unusual park where bird owners go to show off their prized pets.
China shore excursions might take you into the Forbidden City or to the Great Wall -- but there's even more to explore.
Here are our top picks for some of East Asia's Best Shore excursions.
Tokyo, Japan: Meiji Shrine & Japanese Cultural Experience
Want to get a great sampler of Japanese culture in one 7.5-hour day? This shore excursion takes you to a remarkable 175-acre forest in the middle of Tokyo to see one of the city's most impressive shrines. Cross under the 40-foot-high tori gate, and you're in another world where the city's hubbub fades away. You can walk to the inner complex of shrine buildings, where you might see a Shinto ceremony in progress. Next, you'll have lunch (included) at a Japanese restaurant. The final stop is a center for cultural arts, where you'll watch a tea ceremony and enjoy a cup of green tea, learn about Japanese calligraphy (and get to try it), and then see the elaborate ritual of putting on a kimono -- using a member of your group as a model.
Who Should Go: This tour is ideal for those with an interest in the Japanese culture. You'll walk a little over half a mile, but the tour is also wheelchair-friendly.
Why: Japan has some of the most refined artistic traditions you'll encounter anywhere.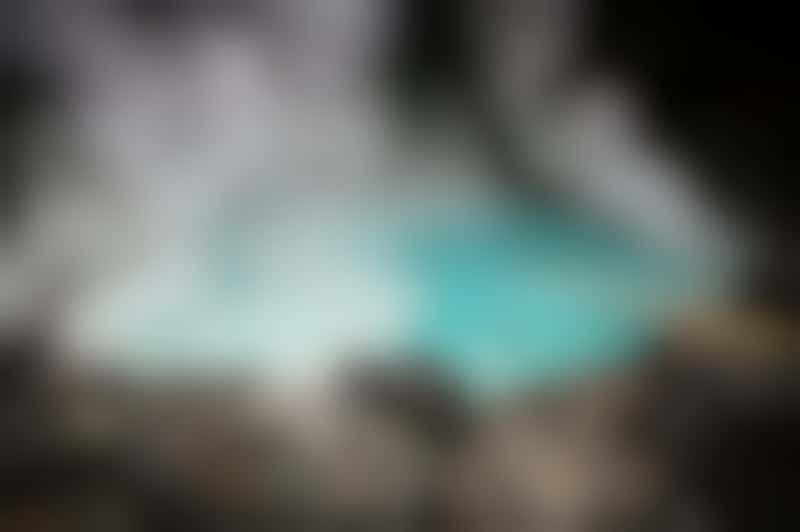 The Hot Springs Hell in Beppu, Japan. (TrashTheLens/Shutterstock)
Beppu, Japan: Journey to the Hot Spring Hells
You'll find hot springs all over Japan, but Boiling Hell Hot Springs (Beppu Jigoku) has some very unusual versions, including one that's a bright red-orange, one that's blue and another of boiling mud. After having a look at these hellacious sites, you'll get the opportunity to step into a tamer version for a traditional soak at Hyotan Onsen. Be sure to bring a towel and wear your swimsuit for this four-hour trip. A light snack is included.
Who Should Go: Aficionados of the underworld will feel at home. Make sure you're at least moderately fit, able to navigate uneven surfaces and without medical issues around soaking in hot water.
Why: You'll be able to say you've been to hell and back.
Kanazawa, Japan: Gold Leaf Art & Wagashi Making
Japanese sweets, called wagashi, are elegant little morsels made to accompany tea. You'll get a hands-on opportunity to make these miniature works of art, created from rice dough and sweet-bean paste -- and then devour them. You'll next visit gold leaf artisans to see the process of producing gold leaf as it's pounded to 1/1000th of a millimeter in thickness. Using gold leaf is an ancient Japanese tradition, and 98 percent of it is produced in Kanazawa. Gold leaf is used to decorate Japanese ceramics, laquerware and textiles -- so of course, you'll also have an opportunity to shop there, too. The whole experience lasts about five hours.
Who Should Go: Travelers with a sweet tooth and those interested in handicrafts will be delighted with this excursion.
Why: It's a golden opportunity. (We couldn't resist.)
Kobe, Japan: Kobe, Sake Brewery Museum and Mount Rokko
The top attraction for ships calling on Kobe is a visit to Kyoto. But if you've already seen Kyoto's sights, there's an interesting option in Kobe itself -- a visit to a sake museum and brewery. An area in Kobe is particularly known for its sake production, thanks to a mountain water source and proximity to high-quality rice, sake's main ingredient. The Hakutsuru Sake Museum walks you through impressive, life-sized displays showing the entire sake production process as it was done in the old days. It's housed in an authentic sake "kura" (brewery) building, built with traditional methods. Videos at each stage of the process explain in English how the sake evolves from rice to finished and bottled wine. And, of course, you'll get to taste it. There's also a shop that sells a wide variety of sake and related souvenirs. Cap off the four-hour trip with a visit to 3,000-foot Mount Rokko, where you can get a panoramic view of Kobe's Osaka Bay and, on clear days, the Inland Sea.
Who Should Go: People who prefer to drink their souvenirs will get the most out of this trip.
Why: Kobe produces some of Japan's finest sake, and the Hakutsuru museum is a great way to learn about it.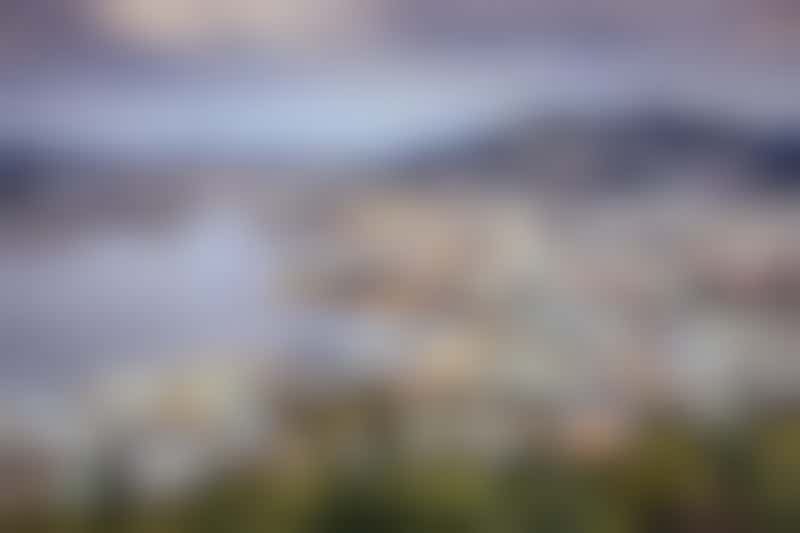 Aerial view of the Nagasaki skyline and harbor. (Sean Pavone/Shutterstock)
Nagasaki, Japan: Mitsubishi Shipyard
Want to get a behind-the-scenes look at how cruise ships are built? This shipyard has been in operation since 1857, repairing and building both naval ships and, later, cruise ships. In fact, Princess Cruises' Diamond Princess and Sapphire Princess were both built right there. After visiting a museum about the shipyard and seeing a video, you'll drive through the facility to the largest plant on the property, seeing different ships along the way. Finally, you'll visit the observatory for views of the shipyard and Nagasaki harbor. The tour lasts about 3.5 hours, and it has the advantage of being just a short hop from the pier. On the downside, photos aren't allowed inside the shipyard.
Who Should Go: Ship buffs and mechanical types should consider this. The tour is not wheelchair-accessible.
Why: Haven't you always wondered how that ship you're on was built?
Nagasaki Shore Excurison Reviews
Toyama, Japan: Tateyama Alpine Route & Toyama Full Day
This amazing drive takes you into Japan's Northern Alps, which reach heights of 9,500 feet. The 55-mile-long Alpine Route takes you into the heart of the mountains, where "snow walls" can reach 60 feet on either side of the road. Talk about photo ops. You'll stop for lunch (included) at Murodo, the highest point on the route, at around 8,500 feet. You'll also get to take a cable car ride for even more views. The tour goes on to visit Toyama Castle, built in 1543, and its surrounding park. In all, the experience lasts about nine hours.
Who Should Go: Fit individuals who won't have trouble walking about a mile on fairly flat (but possibly snowy) ground should give this one a go. The trip gets you up to some pretty high altitudes, so also be sure you can handle that, too.
Why: You'll see 60-foot snow walls!
Okinawa, Japan: Battle of Okinawa
Military buffs will be fascinated by this trip to the underground shelter housing the Okinawa District Headquarters of the Japanese Navy during WWII. You'll see the preserved rooms, including the office where the commander committed suicide. You'll also visit Okinawa's Peace Memorial Museum and Park, with exhibits covering Okinawa's history before and after WWII.
Who Should Go: You'll enjoy this tour if you're a military buff or someone wanting to understand more about WWII.
Why: You'll get a deeper understanding of Japan at war -- and Japan at peace.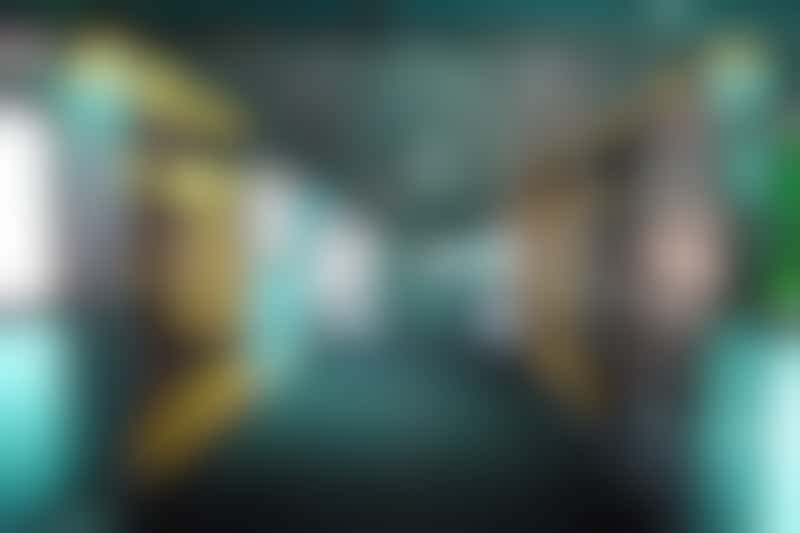 The Third Tunnel of Aggression in Seoul, South Korea. (JoshBerglund19/Shutterstock)
Seoul (Incheon), Korea: DMZ Third Tunnel and Shopping
You might think from the title of this excursion that you're going shopping in a tunnel under Korea's Demilitarized Zone. Instead, you'll actually enter the 151-mile buffer zone between North and South Korea to visit the Third Tunnel of Aggression, which was built by North Korea for a surprise attack on Seoul; it was discovered in 1978. After that, you'll head to the Dora Observatory to see a North Korean propaganda village, where caretakers turn lights on at set times in the empty buildings, for an illusion of activity. For the shopping part, you'll return to Seoul for lunch and a visit to Insadong Antique St., where you can browse for porcelain, handmade paper, antiques and more. This 7.5-hour trip is classed as strenuous, which means both you and your credit card should be in good shape.
Who Should Go: Anyone who wants the best of both worlds -- history and shopping -- will do well on this excursion.
Why: Aren't you just the least bit curious about North Korea?
Hong Kong: Lantau Island and Ngong Ping 360 with Vegetarian Lunch at Po Lin Monastery
If you've seen the sights on Kowloon and Hong Kong Island, why not head to one of the other islands for a glimpse of life quite different from the fast-paced central city? Lantau is the largest island in the archipelago, home to Hong Kong's "Little Venice," Tai O Fishing Village. You'll have a walking tour there before heading to Po Lin Monastery, home to the world's largest seated outdoor Buddha -- and believe us, it's massive. You can enjoy the bronze Buddha from a distance or choose to climb the 268 steps up to the top. Either way, you'll be rewarded with a traditional Chinese vegetarian lunch in the monastery's refectory. Finally, the seven-hour tour ends with a stop at Ngong Ping Village, where you can indulge in a little shopping before boarding the Ngong Ping 360 cable car for some spectacular views of the island and surroundings.
Who Should Go: Those who've "been there, done that" in Hong Kong will have a lot to gain from this outting. You should be in moderately good shape.
Why: You'll see Hong Kong's "other side."
Hong Kong Shore Excursion Reviews
Taipei (Keelung), Taiwan: Yang Ming Shan Hot Springs & Yehliu Geographic Park
If you're not up for visiting the National Palace Museum or other city sights in Taipei, why not opt for some weird and wonderful natural sights? Yehliu Geo Park is famous for its bizarre rock formations. You'll spot some in the shape of ginger roots, "candle rocks" with ball-shaped cores, and more than 180 mushroom rock formations. See if you can find the Beehive, the Elephant and the Fairy Shoe. But the most famous is Queen's Head Rock, resembling the famous profile of Egyptian Queen Nefertiti. You'll be able to walk along what seems like a lunar landscape next to the sea to check out the honeycombed rocks full of ocean life. In addition to the geo park, you'll also have a chance to visit upscale Tienlai Hot Springs Resort, where you can soak in hot pools and enjoy a buffet lunch (included). Sorry, but the 7.5-hour trip is not wheelchair-friendly.
Who Should Go: Go if you're a Rock jock or anyone who wants to experience a Taiwanese hot springs resort.
Why: Maybe you'll find a rock that looks like you!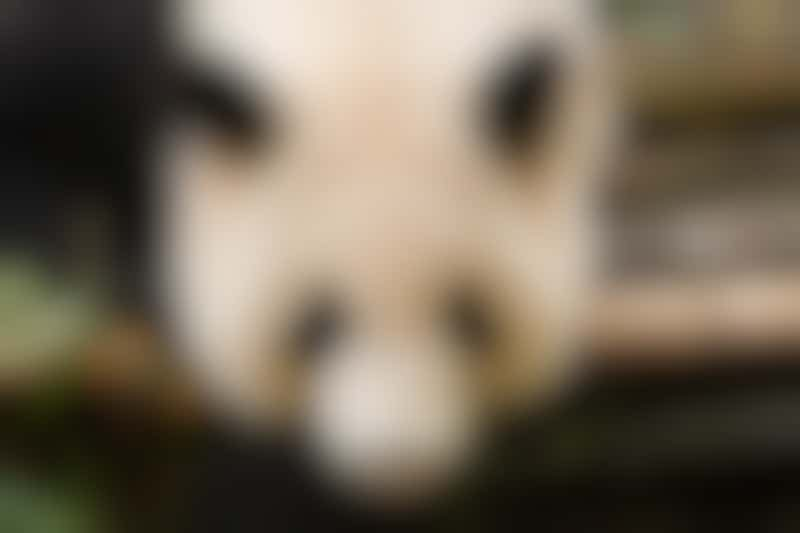 A Giant Panda at the Chengdu Research Base in Shanghai, China. (Pete Niesen/Shutterstock)
Shanghai, China: Overland Adventure: Giant Pandas, The Treasures of Chengdu
This overnight excursion has a bit of everything. You'll get to visit Chengdu, a UNESCO City of Gastronomy, to enjoy some classic Sichuan dishes. You'll also see a historic temple and stroll an ancient street known as the "First Street of the Kingdom," lined with antiques shops, restaurants and traditional tea houses. In the evening, it's a night of flamboyant Chinese opera. The real treat is the following day, though. You'll head to the Chengdu Research Base of Giant Panda Breeding, where more than 100 baby pandas have been born. In addition to the adorable black-and-white pandas, the center is also home to red pandas and black-necked cranes. There, you're able to get much closer to the animals than at a U.S. zoo. The two-day tour is rated "strenuous," with extensive walking, sometimes over uneven surfaces; it includes a three-hour flight each way between Shanghai and Chengdu.
Who Should Go: Foodies and panda-lovers who are in good physical shape should consider this trip.
Why: You get to hold a baby panda!
Shanghai, China: Maglev Train & Pudong
A train without wheels? Yes, indeed. The Magnetic Levitation Train, also known as the Maglev Train, glides along on an electromagnetic cushion, reaching speeds up to 200 miles per hour. Built with German technology at a cost of more than $1 billion, the train runs 20.5 miles to the Pudong airport -- in just eight minutes. You'll travel roundtrip on the Maglev Train, then hop a tour bus to visit the very modern Lujiazui area of the New Pudong District. Filled with skyscrapers, this is the financial center of China. You'll stop at the 88-story Jinmao Tower and visit its observatory for some great photo ops. In all, the trip lasts about five hours.
Who Should Go: Fans of the Jetsons cartoon show and other lovers of modern technology and architecture will appreciate a ride on the Maglev.
Why: You'll travel as fast as a Formula One racecar.