Cruising is often recommended by wheelchair users as the most accessible way to travel. On a cruise ship, there is no need to worry about finding an accessible taxi to get to dinner or booking an accessible room in a hotel. From accessible staterooms to the casino, restaurants, Broadway-style shows and more, everything that you could possibly need is right there on the ship.
But, what about when the cruise ship docks in a port of call?
Some cruise ports are better than others for wheelchair users. In an ideal port, it should be easy to get from the ship to shore (although this does depend on things that can be out of the cruise lines' control like the tide). With a higher tide, the ramp to get off the ship might be steeper, for example. The cruise port should also be within rolling/walking distance of the destination's attractions, offer accessible transportation and be easy to navigate in a wheelchair.
The following five cruise ports are some of the most accommodating in the world, and each one offers a fantastic experience for wheelchair users.
New York City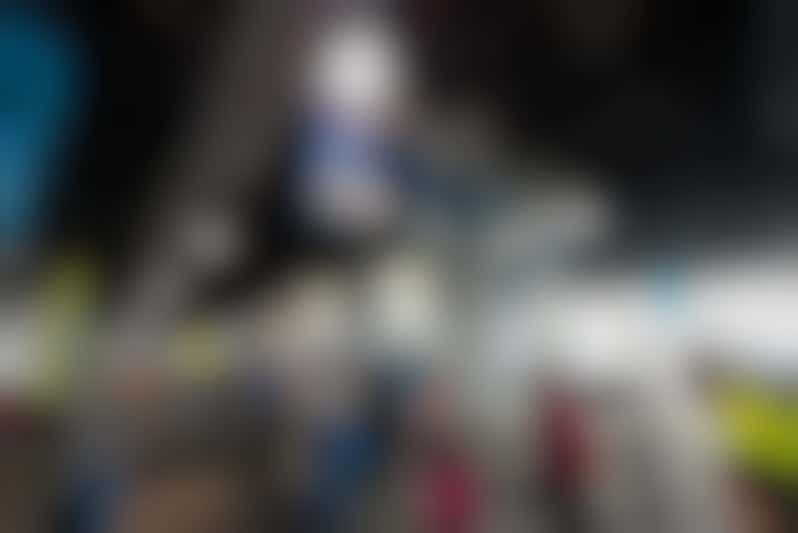 As one of the most popular cities in the world, the Big Apple is welcoming no matter what your abilities are. Whether your ship docks in Manhattan, Brooklyn or Cape Liberty, New Jersey (all considered part of the NYC region), exploring the city will be a breeze, thanks to New York's improved accessibility within the past few years.
Ships can dock at all of New York City's cruise ports instead of tendering, which means wheelchair users can easily roll down or up a ramp to get off or on the ship.
If you're looking to hit up popular sights, like the Empire State Building and Top of the Rock, or see a Broadway show, taking a taxi from the cruise port will likely be your best option. A plethora of wheelchair-accessible taxis are available, and with the easy-to-use Accessible Dispatch app, you can now be picked up in all five boroughs.
While all of New York City's cruise ports are doable with a wheelchair, the Manhattan Cruise Port has the most convenient location for those wishing to see the city. It's only a mile from Times Square, so if you're up for a bit of a rolling adventure, a taxi won't even be necessary.
Nassau, Bahamas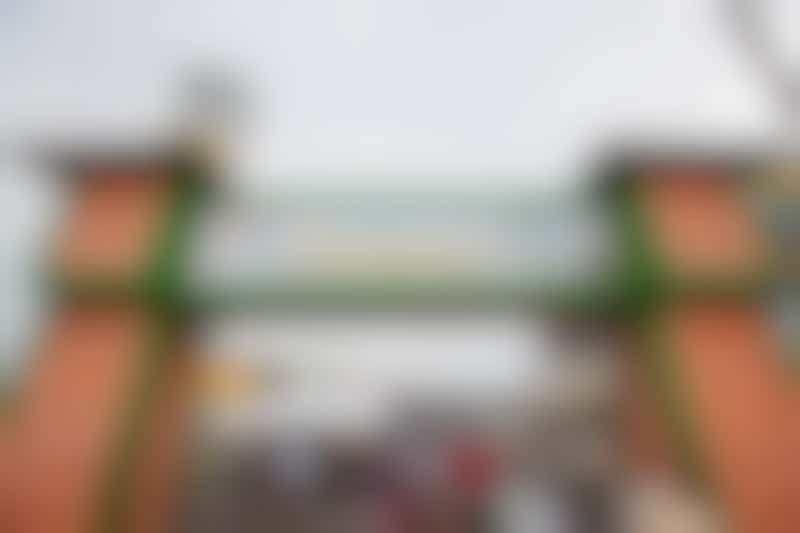 Nassau is one of the most popular ports of call in the Caribbean. It's also one of the best cruise ports for wheelchair users.
Cruise ships dock at Prince George's Wharf, which is just a short roll away from the hustle-and-bustle of Downtown Nassau. After exiting the cruise ship, wheelchair users can roll to Bay Street within a few minutes. From Bay Street, you can visit the Straw Market to purchase some homemade and authentic souvenirs, go to the Pirates of Nassau Museum or grab drinks and a bite to eat at Senor Frog's, all of which are wheelchair accessible.
While there are plenty of wheelchair-friendly things to do within rolling distance of the cruise port, wheelchair-accessible transportation is available through companies, like Majestic Tours, if you'd like to venture further. Just be sure to book accessible transportation at least 48 hours in advance.
Skagway, Alaska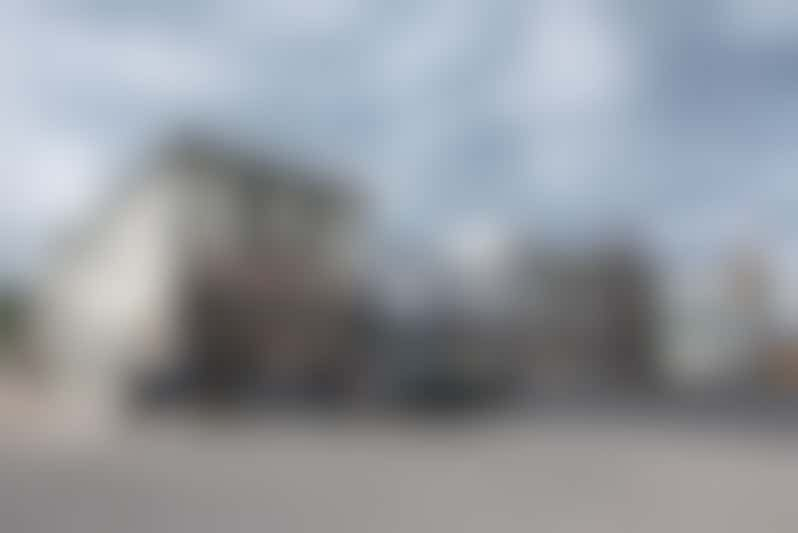 When thinking of cruising Alaska, you might think of the capital city of Juneau or even Ketchikan first. Yet, while those are fantastic, and phenomenally accessible ports of call, the best Alaskan cruise port for wheelchair users has to be Skagway.
Skagway is a tiny town that was popular during the days of the Gold Rush, and it still looks much like it probably did back in the golden days of the late 1800s. In fact, the town is so small that you can roll from the cruise ships, all of which are docked, to the complete opposite end of town within a half-hour. There are curb cuts and smooth terrain, so wheelchairs won't have any issues.
During a roll through town, you'll see saloons, souvenir shops and the White Pass Scenic Railway, one of Skagway's most notable excursions. You can view stunning scenery and follow the Yukon Gold Rush trail on this train journey. The train is wheelchair accessible, but reserve accessible seating as far in advance as possible, as space is limited.
Barcelona, Spain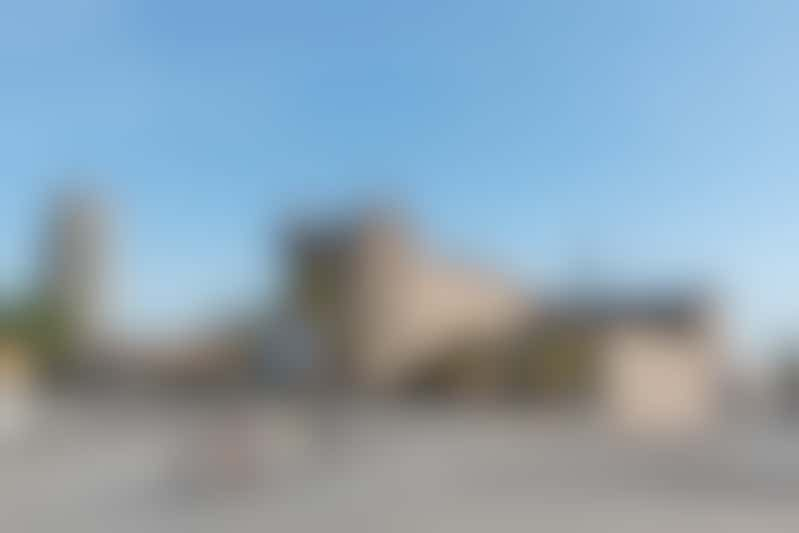 Barcelona is hands down one of the most accessible cities in the world and therefore, its cruise port is one of the best for wheelchair users. It's also one of the largest cruise ports in all of Europe, with many Mediterranean cruises embarking or returning, so accessibility is key.
Most cruise ships dock at Barcelona's Moll Adossat cruise port, which is only about a 15-minute walk/roll from the city center. Alternatively, you might dock at Terminal Sud Barcelona, which is an even quicker five-minute walk/roll from the city center.
At Moll Adossat cruise port, there are various terminals with duty-free shops -- and if you'd like accessible transportation from here, numerous options are available. There are accessible shuttles, but Barcelona has accessible taxis as well. Taxi Amic and Book Taxi BCN are two companies that have wheelchair-friendly vehicles, but the city's metro and buses are great accessible options (and budget-friendly too).
Grand Turk, Turks & Caicos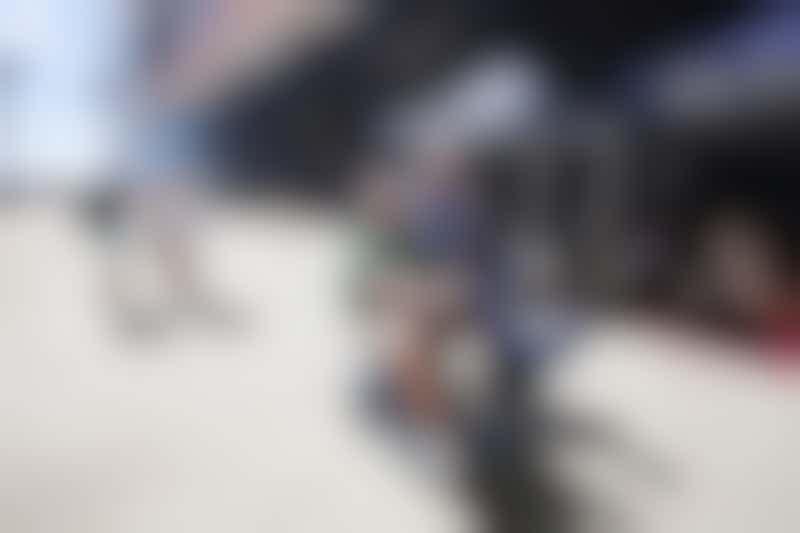 As the capital of Turks & Caicos, Grand Turk is a slow-paced and relaxing cruise destination, and a frequent port of call on Carnival cruises and other cruise lines that fall under Carnival's umbrella. Luckily, it's one of the most accessible cruise ports in the world.
Cruise ships dock in Grand Turk and wheelchair users will have just a five-minute roll to all of the action. There are no chain hotels or skyrisers on the island, so pretty much everyone -- able-bodied and wheelchair users alike -- stays in the cruise port area for the entirety of their day in Grand Turk. In the port, there are shops, several restaurants (be sure to try conch fritters while here!), the beach and even a Margaritaville.
If you want to see what the rest of the island has to offer, accessible open-air tram tours are a possibility. The tram excursion can be booked through your cruise line or with Accessible Caribbean Vacations for about $35 per person.
While these are five of the best cruise ports for wheelchair users, they are in no way the only accessible options out there. Whether you want to roll around ancient sights in Europe or unwind in the Caribbean with a margarita in hand, the possibilities are endless.