Golfing and cruising have long been linked together, and we don't just mean mini-golf. Dozens of cruise ships feature putting greens, simulators and even pros onboard for instruction and assistance arranging tee times.
Additionally, there are travel agencies that deal exclusively with golf travel, much of it onboard cruise ships. GolfAhoy, for example, has both prepackaged golf cruises on lines like Norwegian, Celebrity, Cunard and Crystal, or will assist with your golf needs when you book sailings with select other lines like AmaWaterways or Silversea.
The challenge of golfing on a cruise often comes down to the logistics, primarily the distance of the course from the port and how long the ship will be in port. As a rule, if you book independently from the ship, plan to play 18 holes only in ports with at least a seven-hour window between the time you can disembark and the all-aboard call (unless you have prior experience with the travel times and course operation in that port.)
With those tips in mind, we found some of the top playable golf courses in cruise ports to get you started.
---
Bermuda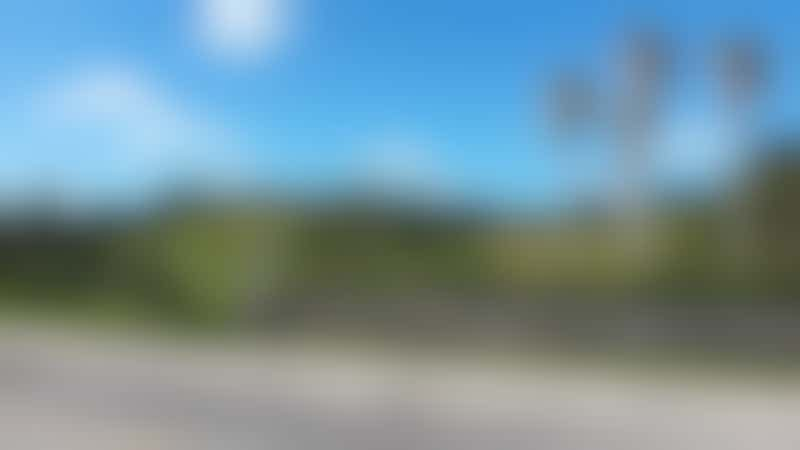 Golf course in Bermuda (Photo: DebsG/Shutterstock)
Bermuda might be the first port that cruisers think of when planning a golf excursion. It's also an easy port to plan an outing, as most seven-night or longer cruises overnight in port.
Turtle Hill, though only a par-3 course, has been named Golf Digest's "Best Places to Play Golf" and is often included among ships' excursions. If your ship doesn't offer it, individually scheduled tee times can usually be booked in advance.
New to the course, is "foot golf," where you kick a soccer ball rather than hit golf balls. This has the potential to get the whole family involved on the course. And don't rule out Port Royal Golf -- it's also a highly acclaimed course and a little closer to the pier.
---
Montego Bay, Jamaica
Jamaica knows golf, and White Witch is a 6,758-yard championship course designed by famed course architects Robert von Hagge and Rick Baril; it's been named "Jamaica's Best Golf Course" by the World Golf Awards.
Playing times in the Caribbean are often slower, as is traffic getting to the courses. Jamaica is prone to both of those hazards, but if your ship is making at least a seven-hour call in port, you should have time to play a round. If tee times at White Witch are unavailable, consider Half Moon or Cinnamon Hill Golf Course nearby.
---
St. Kitts
One of the easiest courses to access on a Caribbean cruise (taxis are readily available and the island is small) is Royal St. Kitts at the St. Kitts Marriott Resort. There are oceanfront fairways and rugged hillsides as a backdrop, making this course a beauty.
The championship course is a par 71 -- coming in at 6,900 yards -- with 80 bunkers and water hazards on 10 holes.
---
Aruba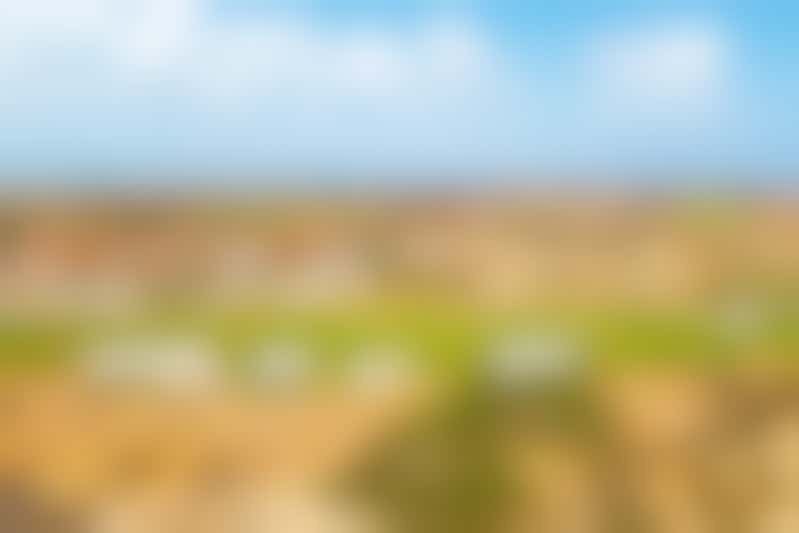 Golf course in Aruba (Photo: Steve Photography/Shutterstock.com)
The Links at Divi Aruba is an easy taxi ride from the pier. Don't underestimate the challenges of this nine-hole course, or the effect of the Southern Caribbean winds on your game. If that is not challenging enough, six of the holes play over or around water hazards.
If time permits, try the 18-hole Robert Trent Jones course at Tierra del Sol, located at the northern tip of the island.
---
Playa del Carmen (Calica)
As if Playa del Carmen doesn't have enough tempting things to do during your time in port, two resorts offer 18-hole courses with stunning tropical beauty.
Just south of the cruise port, Hard Rock's course is another example of the more than 250 courses designed by Robert von Hagge. It features exotic wildlife and glimpses of Mayan ruins along the 7,136-yard stretch. Grand Coral is a mere 10 minutes from downtown Playa del Carmen, with a course designed by South African golf champion Nick Price.
---
Puerto Vallarta
What could be more captivating than lush greens with the Pacific Ocean on one side and the tropical mountains of the Sierra Madre as a backdrop? The closest course to the cruise port in Puerto Vallarta is Marina Vallarta, part of the Club Corp family -- as is Vista Vallarta, located in the foothills.
El Tigre, described as one of the most challenging courses in Mexico for its 12 water features and five beach bunkers, is a bit farther away in Nuevo Vallarta -- but still doable with advance planning and an adequate-length port stay. The distance between the port and the course is 7 miles, with an estimated drive time (without traffic) of less than 20 minutes. But as with other cruise ports, both traffic and playing times could be slower than you expect. Taxi service from the ship is easy, but you might have to wait for a return taxi after your round, so factor that into your time calculations.
---
Maui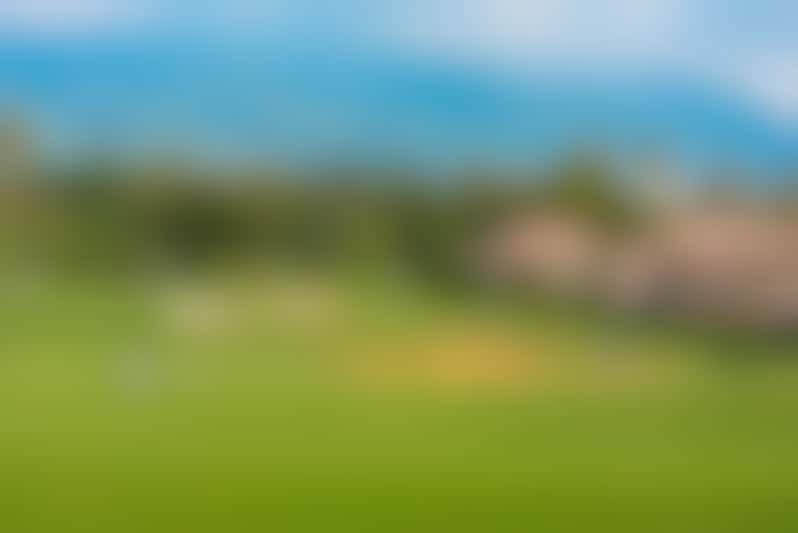 Golf course in Maui (Photo: Joe Benning/Shutterstock.com)
It's easy to plan an entire cruise around the courses that grace the Hawaiian Islands. According to Golf Advisor's Top 20 Golf Courses in Hawaii, Maui and Oahu tie with six each on the list.
Since there are far more popular activities on Oahu to vie for your time, Maui could be the perfect place to hit the links on your Hawaii cruise. Kahului courses include The Dunes at Maui Lani, which is the only course in Hawaii built on natural dunes; Waiehu, owned and operated by Maui County; and the nine-hole course at Maui Country Club. On the opposite side of the island, near Lahaina, try Kaanapali Golf Courses featuring 36 holes.
---
Edinburgh, Scotland
Serious golf-lovers on cruises that dock in Edinburgh will be dreaming of playing at St. Andrews Links, the home of the sport. However, unless your ship is overnighting or this is the start or end of your cruise, it is generally impossible to squeeze in a full round due the facility's distance from the port. If you can secure transportation, consider playing the nine-hole Balgove course, which is first-come, first-served.
If you are staying over, you'll have a choice of six 18-hole courses available for advance tee time reservations. Alternatives nearer the ship include the 6,281-yard course at Silverknowes, or Duddingston Golf Club, only 10 minutes from the city center. (And don't forget to try Greenock Golf Club if your ship ports in Glasgow.)
---
Monaco
The course you long to brag about playing might be the Monte Carlo Golf Club. Perched at an altitude of almost 3,000 feet above sea level (and above the Principality of Monaco) are 18 holes originally designed in 1911.
The 18-hole course runs 6,566 yards and the facility includes a training bunker, pitching green and putting greens. Rental equipment is available, making it easy to add this golf excursion to your Mediterranean cruise agenda.
---
Koh Samui, Thailand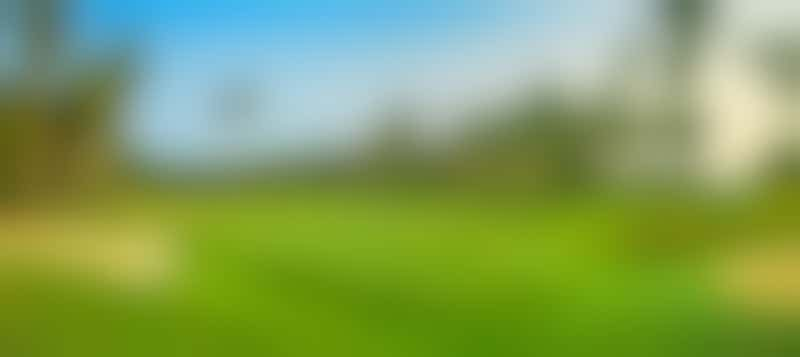 Golf course in Koh Samui (Photo: Zhukova Valentyna/Shutterstock.com)
If your Asia cruise stops in Koh Samui, the second-largest island in Thailand, a round of traditional golf on a preserved coconut plantation might just be the highlight of your trip.
Santiburi, which has played host to both the Asian Tour and the Queen's Cup, is 9 miles from the Nathon tender pier on the western side of the island and only 2.6 miles from the Lomprayah tender pier. Even allowing for traffic congestion and mountainous terrain, this should still be an easy golf outing on this lush tropical island.