Budget Itineraries
If you're looking to cruise at the cheapest rates possible, certain itineraries stand out as almost always having low total or per-night prices. These tend to be the shortest cruises and voyages with a high percentage of days at sea.
---
Overnight Cruises
You won't find entire seasons of one- or two-night sailings, but these every-so-often cruises make great short getaways that won't break the bank. For example, both Holland America and Princess Cruises offer short sailings between Vancouver and Seattle, starting from $69 per person. Carnival also offers super-short cruises, occasionally for under $100 per person, per night. You'll spend little time in your cabin, so it makes sense to pay less for the trip while you get your money's worth of food, entertainment and onboard amenities like the pool and nightclub.
---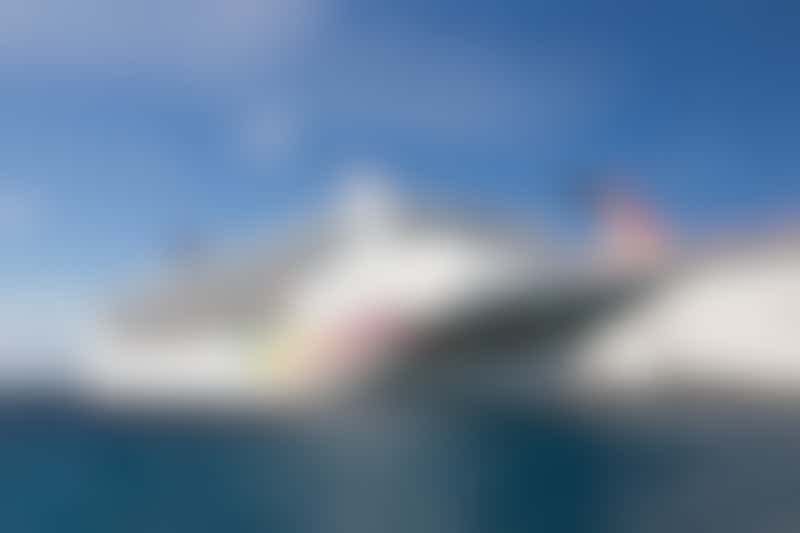 Norwegian Sky (Photo: Cruise Critic)
3- and 4-Night Cruises
A combination of short itineraries and older ships make three- and four-night cruises excellent values, especially as some of the ships utilized aren't actually that old (or have been refurbished) and have decent attractions.
Carnival offers entire seasons of short cruises to the Bahamas, Baja Mexico and the Western Caribbean. Royal Caribbean offers three- and four-night Bahamas cruises, as well as four-night Cuba cruises and Western Caribbean itineraries. Norwegian also offers short sailings to the Bahamas and Cuba; some aboard Norwegian Sky, an alcohol-inclusive ship, which adds to the value of the cruise even more.
Look for rates under $300 per person, but anything under $100 per night is a good deal. (Cuba cruises will be a bit pricier, but still excellent value.) Just be prepared for a party atmosphere to prevail onboard, as shorter itineraries also tend to attract a younger crowd.
---
Repositioning Cruises
For really cheap nightly rates (between $40 and $90 a night per person), repositioning cruises -- one-way sailings that take place seasonally when a ship is moving from one region to another -- are the best bet, though they can have pricier total rates than the short sailings because the cruises typically last longer than a week.
These itineraries occur at the beginning or end of the warm-weather cruise season (spring, late summer and fall, mostly). They also tend to attract mature travelers and retirees who have the time to vacation for 10 days or longer.
Look for voyages from the Caribbean, Florida and U.S. East Coast to Europe (or vice versa) with stops in the Canary Islands or Azores along the way. On the West Coast, you'll find repositioning sailings between Alaska and the southern California homeports (and occasionally to Hawaii, Australia or Asia), as well as Panama Canal voyages between California and Florida.
The combination of lengthy itineraries (typically longer than seven nights) and a higher-than-average percentage of days at sea drives down the nightly rate, making these cruises an ideal way to try out a more upscale cruise line without busting your budget (keep in mind that you might pay more for the one-way airfare, however).
Holland America tends to have appealing deals; at time of publication, we saw a two-week transatlantic sailing from Rome to Fort Lauderdale for $57 per person, per night -- and on the line's newest ship. We also found low rates on Celebrity's popular Solstice-class ships as they cross the pond, a cheap 10-night repositioning cruise (Canada to New England) on Norwegian Gem from $429 ($43 a night) and 13 nights aboard Royal Caribbean's Explorer of the Seas from Dubai to Barcelona for $599 ($46 a night).
If you want something shorter and cheaper, look for Pacific Coastal cruises in the spring and fall as ships sail to and from Alaska.
---