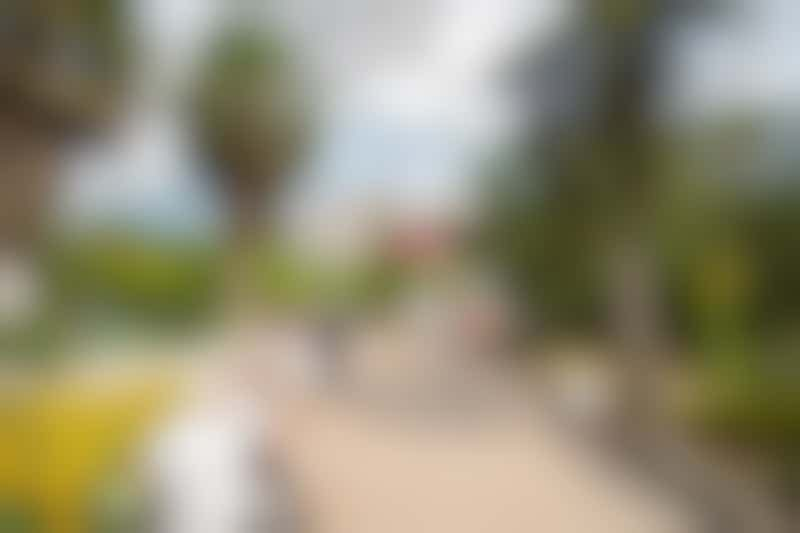 The Eden Project in Cornwall, England (Photo: Brian S/Shutterstock.com)
Conjure up the passions of the Brits, Scotch and Irish, and you'll have an idea of what awaits on a British Isles shore excursion. Birders, garden-lovers, whiskey-imbibers, literary fans, military buffs, foodies, hikers, royal-watchers and anyone who likes to poke around ancient castles will have the time of their lives with the onshore offerings.
In Edinburgh, score a VIP seat for the famous (and always sold-out) Royal Edinburgh Military Tattoo, where regimental bands come from around the world to perform. The finale is a "massing of the pipes and drums," with hundreds of musicians.
On the Isle of Man, hop aboard a three-seater motor trike with a professional driver, and follow the thrilling course of the legendary International Isle of Man Tourist Trophy Race.
In Dublin, get off the beaten tourist path on a culinary walking tour, sampling Irish goodies at food halls, cheesemakers, fishmongers, butchers and bakers, and meet the locals who produce them.
There are bound to be plenty of castles on your sailing, many with lavish gardens. You'll have the opportunity to ramble along scenic cliffs and to walk in the footsteps of music and literary legends. The difficulty will be choosing from among hundreds of different offerings -- not to mention the variety of cruise line itineraries.
Here's a guide to some of our favorites.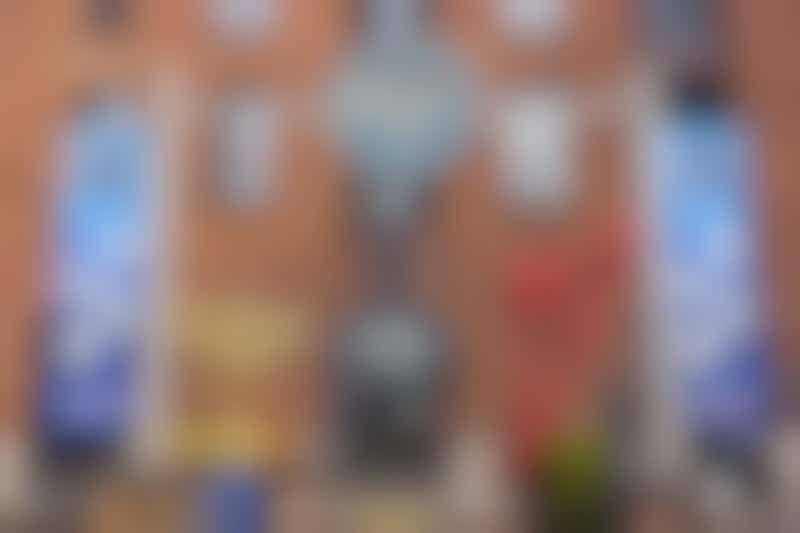 The Beatles Story in Liverpool (Photo: Debu55y/Shutterstock.com)
The Beatles Experience
This "Magical Mystery Tour" takes you to the Beatles' early haunts, including spots that inspired songs like "Penny Lane" and "Strawberry Fields Forever." Then you head to the Beatles' Story, a permanent exhibit on their lives and music. And, finally, you visit a second Beatles' Story location to watch "Fab 4D," a family-friendly film that brings The Beatles' music to life. There's also an exhibit of "hidden" Beatles photos that was recently discovered in an attic.
Who Should Go: Fab Four fans will love this tour.
Why: You've loved the songs; now learn more about the people and stories behind the music.
Falmouth, England
The Eden Project
Under huge domes, the world's largest plant conservatory is housed in a former mining pit. The domes are so massive that, when you're in them, you may even forget you're not outdoors. The Humid Tropics Biome is filled with a gigantic rain forest, with sections on the Oceanic Islands, Malaysia, West Africa and Tropical South America. The Warm Temperate Biome includes areas dedicated to the Mediterranean, South Africa and California, among others. But there's far more than simply a collection of thousands of plants. A huge waterfall tumbles through the rain forest, and you can visit a Malaysian house or ascend to a canopy walkway. Learn about winemaking and the secret life of bees in the temperate dome. There's so much to see, you'll be running to make the bus.
Who Should Go: This tour is ideal for those interested in gardening and plants, as well as anyone with an interest in architecture and engineering. (The honeycomb-celled plastic domes are a real feat of construction.) There's also a focus on sustainability and the environment for the eco-minded.
Why: It's the world's largest global garden.
St. Mary's, Isles of Scilly, England
Scilly Islands Marine Safari
These islands, off the southwest tip of England, are renowned among ornithologists, they and attract birders from around the world, who seek to add rare species to their "life lists." Thanks to their location, the Scilly Islands are a stopover point for many migrating birds. This trip in a RIB (rigid inflatable boat) takes you in search of wildlife of all sorts: grey Atlantic seals, puffins, guillemots, razorbills and fulmars, to name a few. The Scillonian skipper and his wife provide commentary and insights into the islands' natural history.
Who Should Go: Birders and nature-lovers will fit in on this excursion. You need to be a bit agile to board the boat and willing to withstand some wind and sea spray.
Why: You might never see these species of birds again. Plus you'll get great views of the islands, which were named an Area of Outstanding Natural Beauty.
Portsmouth, England
Southsea War Memorials, D-Day Museum & Historic Dockyard
Portsmouth is packed with military history, museums and memorials -- so much so, you might be frustrated that you can't take it all in. While other shore excursions visit Bovington Tank Museum or Biggin Hill Heritage Hangar, this tour gives you a broad look at British military history, from Henry VIII's flagship and Admiral Nelson's HMS Victory to Britain's only dedicated D-Day Museum. During free time, you'll also have the opportunity to visit the Royal Naval Museum.
Who Should Go: Military and history buffs should take this tour.
Why: It offers a chance to take in a wide spectrum of British military history.
Portrush, Northern Ireland
Portrush, Bushmills Distillery & the Giant's Causeway
There are other tours that cater to Irish whiskey aficionados (most notably, the fine Old Jameson Distillery tours in Dublin and Cork), but this is the only one that lets you visit an actual working distillery. The Bushmills distillery has been in operation for more than 400 years. Lively guides will take you through the whole process. Plus, you'll get to sample seven different whiskeys in a guided tasting. The icing on the cake is a visit to natural phenomenon Giant's Causeway, a UNESCO World Heritage Site, where hexagonal basalt columns (the result of ancient volcanic eruptions) create an otherworldly landscape.
Who Should Go: Fanciers of whiskey and scenery will also fancy this outing. There's a bit of walking at both destinations, and terrain at Giant's Causeway can be uneven.
Why: You'll be able to take in two of Northern Ireland's most iconic sights and come away with a better knowledge of what makes Irish whiskey unique, too.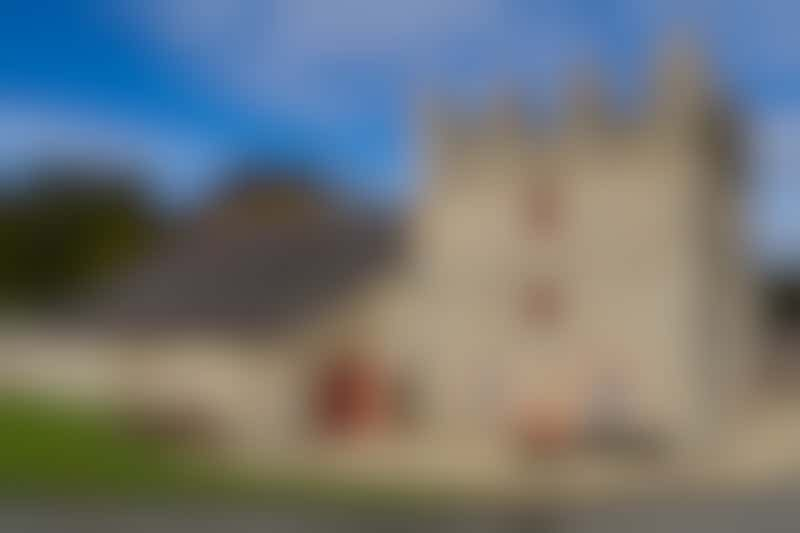 Castle Ward, County Down, Northern Ireland (Photo: Paul Krugman/Shutterstock.com)
Experience the Game of Thrones
Many scenes from the hit HBO series "Game of Thrones" are filmed at the Castle Ward Estate, and this tour takes you there, behind the scenes. You'll have a chance to learn about special effects, pick up some archery skills and visit Audley's Castle, location of numerous scenes in the show. Finally, you'll get a photo op with actual costumes from the series.
Who Should Go: This tour is a draw for Throne-heads and those interested in television production.
Why: The next time you watch "Game of Thrones," you can shout out, "I was there!"
The Tour: The Titanic Trail
You might not know it, but Titanic was built in Belfast's shipyards. In the past few years, the city has embraced its heritage and developed some fascinating attractions that take you back to the fated ship's birth. On this tour, you'll visit the Titanic Quarter, with the former headquarters of designers Harland and Wolff, and the pump-house that operated the dock. You'll be able to walk along the bottom of Titanic's dry-dock and get an idea of the ship's scale. Then you'll visit Titanic Belfast, an award-winning visitor experience that opened in 2012. Five floors house nine galleries, where you'll discover the history of Titanic, view artifacts, see what the working shipyard looked like, and listen to the stories of the passengers, crew and heroes.
Who Should Go: Titanic fanatics, history buffs and those with an interest in ship construction won't want to miss this.
Why: It might make you take the next lifeboat drill a bit more seriously.
Irish for a Day
Big city not your thing? Get a taste of Irish country life as you head to the Causey Farm in County Meath. The day starts with tea and freshly baked scones. Then you're off for a variety of activities, including learning how to cut turf and play hurling. The brave can even milk a cow. You'll be treated to a sheep-herding demonstration and get to try your hand at Irish drumming and dancing a jig, along with a hands-on lesson on baking Irish soda bread. The day includes lunch. (The Murtaugh family is famous for its Irish stew.)
Who Should Go: Those interested in the countryside culture of Ireland -- including traditional activities, music, food and crafts -- will get the most from this adventure. Kids (of all ages) would especially enjoy this excursion.
Why: You'll get closer to Ireland's rich culture and traditions.
Cooking In Ireland's Gourmet Capital
Kinsale is one of Ireland's loveliest little towns, and it has a reputation as the country's gourmet capital, thanks to its many restaurants and seaside location. This tour takes you to the Blue Haven Cookery School for an interactive cooking demonstration of Irish fare, including the opportunity to taste all the dishes prepared. Kinsale was an important port for more than 300 years, a stop for ships from the continent and America. As you stroll the narrow streets, you'll discover Georgian homes, Dutch-influenced architecture and a parade of brightly colored facades, as well as pots and window boxes overflowing with flowers. You might be tempted to grab a bite at one of the town's famed seafood restaurants, despite those tastes at the cooking school.
Who Should Go: Foodies and lovers of charming towns won't be sorry if they choose this tour.
Why: Kinsale has the largest concentration of restaurants per capita in Ireland, so it's a must for foodies.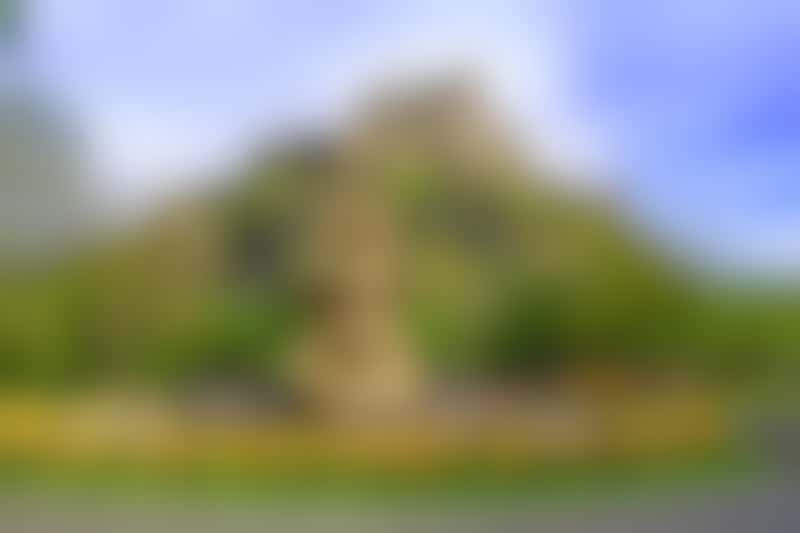 Princes Street Gardens and the Edinburgh Castle (Photo: StevanZZ/Shutterstock.com)
Royal Edinburgh
The British Royal Family has strong ties to Scotland, and this tour takes you to two spots that top the list for royal-watchers. First, you'll travel to Leith, where the former Royal Yacht Britannia is moored. An excellent audio tour rambles over every deck, from the officers' mess and the engine room to the royal apartments, where you can see Queen Elizabeth's quarters and the bedroom where Prince Charles and Princess Diana spent their honeymoon. Then it's on to Edinburgh for some free time around the Royal Mile, headed by Edinburgh Castle at one end and your next destination, Holyrood Palace, at the other. The official residence of Her Majesty The Queen in Scotland, the palace resembles a French chateau. You'll see the throne room, state apartments and even get to explore Mary Queen of Scots' chambers. You'll also get to visit the grounds, where the Queen hosts an annual garden party.
Who Should Go: Royal-watchers and history-lovers should go. At both destinations, there are steps, but there are some alternative routes via ramps, so the tour is appropriate for wheelchair users -- though access to some areas may not be possible.
Why: See how the other half (well, okay, the other .00001%) lives.
St. Andrews, Home of Golf
If you're an avid golfer, Scotland is the motherland, and St. Andrews is a must-see. While you don't get to play a course on this tour, you do get an overview of the courses and the opportunity to stop by the Royal and Ancient Golf Club and the Old Course, as well as shop for plentiful golfing memorabilia. You'll also have a photo stop at the ruins of St. Andrews Cathedral, and some tours offer additional time to explore St. Andrews' medieval streets. (For excursions that allow you to play a round, check out specialty cruises. Some cruise lines, including Windstar, will also coordinate custom golfing shore excursions if you put together a group.)
Who Should Go: Golf enthusiasts should try this excursion.
Why: It's home to the world's oldest golf club.
Invergordon, Dunrobin Castle & Lovely Dornoch
The family seat of Clan Sutherland, Dunrobin Castle owes its fairytale looks to Sir Charles Barry, the architect who designed Parliament. You'll only be able to tour a few of the 189 rooms, but to our minds, the real treat awaits outside. At 11:30 a.m. and 2 p.m., on the other side of the spectacular formal gardens, a birds-of-prey demonstration sends hawks and an owl whooshing through the air -- so close, you can feel the wind from their wings. The resident falconer puts on an extraordinary show, explaining how the birds are trained and how they hunt. We've never seen a demonstration like this that's been so well done. If you've got time, visit the quirky little museum on the garden level, too. Tucked among endless hunting trophies are some fascinating carved Pictish stone slabs, dating back 1,500 years. And don't miss the photo op of the castle from the garden level.
Who Should Go: There's a bit of something for everyone here -- gardeners, birders and history buffs. There are steps in the castle and a long flight of stairs down to the garden; wheelchair access to the garden can be arranged.
Why: It's the best birds-of-prey demonstration we've ever seen.
Falkirk Wheel & Stirling
The Falkirk Wheel, a marvel of engineering, recently replaced 11 locks that connected canals linking Glasgow and Edinburgh. This working sculpture is a circular boat elevator that lifts (or lowers) boats 100 feet. On this excursion, you'll climb aboard a canal boat and pass through a tunnel and across an aqueduct. Then it will seem as if the canal drops off into space -- but you'll actually be lowered by the wheel to the next level. The process takes 15 minutes, with plenty of photo ops. This particular tour also gives you time in Stirling, known for its castle, which overlooks two famous battlefields and features the largest medieval banquet hall ever built in Scotland.
Who Should Go: Anyone with an engineering or mechanical bent will enjoy this tour. A bit of agility is required to go aboard the canal boat. The Stirling stop also offers free time for shoppers and castle buffs.
Why: This project is part of a larger goal of reviving Britain's canal waterways. You might even be inspired to take a canal trip.
Kirkwall, Distillery & the Churches of South Isles
Most Scotland itineraries include the opportunity to visit a whisky (no "e" in the Scottish version) distillery for a tour and a "wee dram." There are shore excursions to Glenmorangie Distillery, Glengoyne Distillery and Talisker Distillery, to name a few. If you're a fan of "peaty" Scotch, though, plan to visit to one of the island operations, where peat is part of the process. Founded in 1798, Highland Park Distillery is the world's most northerly producer of whisky, a highly respected, 12-year-old single malt. You'll have an audio-visual presentation, then tour the distillery, peat kiln and warehouse, followed by a tasting. On the way to the distillery, you'll cross the Churchill Barriers, constructed by Italian POWs during WWII and see a hand-painted Italian Chapel, built by the prisoners in their spare time. Once you're back in Kirkwall, there's a stop at 12th-century St. Magnus Cathedral, built of pink sandstone, where you can pray you don't get a hangover. Note: During three weeks between mid-June and mid-August, the distillery halts production, but tours are still offered.
Who Should Go: This one is great for Scotch aficionados, WWII buffs, and folks who might have trouble negotiating more strenuous tours to the area's historic sights.
Why: Highland Park Distillery offers respected Scotch and one of the best distillery tours in Scotland.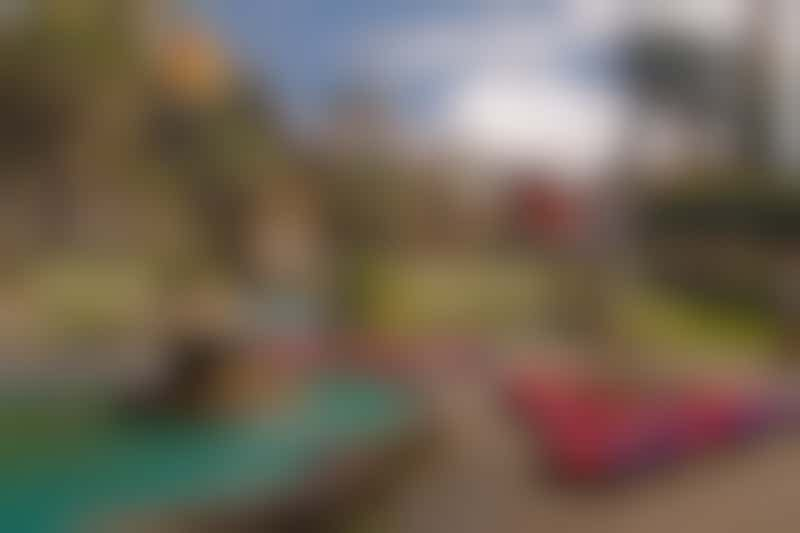 Portmeirion, Holyhead, Wales (Photo: Tony Brindley/Shutterstock.com)
Portmeirion and Snowdonia
The imagination of one eccentric man, Sir Clough Williams-Ellis, conjured up this fanciful Italian village, built between 1925 and 1975. In addition to lovely sea views and quaint buildings, the town's claim to fame includes being the setting for cult favorite TV show "The Prisoner," shot there in the 1960s. On the tour, you'll have a guided walk around town, lunch at Victorian-era Castell Deudraeth and free time to wander and shop. (Portmeirion is also famous for its local pottery.) The bus ride to Portmeirion is a long one -- an hour and a half -- but you'll pass through Snowdonia National Park and have a chance to see some beautiful scenery along the way.
Who Should Go: Folly-lovers, flower-fanciers, fans of "The Prisoner," and anyone wishing to take a mini-trip to Italy. You should be able to be on your feet for an hour and to manage some slopes and uneven surfaces.
Why: Find out what happened to Number 6.
Douglas, Isle of Man
Isle of Man, Vintage Steam Train & Magnificent Castle Rushen
If you're a fan of steam trains, you'll have a real thrill riding the immaculately restored narrow-gauge train that puffs its way around the Isle of Man. This tour takes you from the port of Douglas to Castletown, the original capital, aboard the Isle of Man Steam Railway, dating from 1874. The locomotives and carriages are all originals, and the train is configured in compartments, with facing seats. As you chug along the countryside, you might be held up on occasion by a sheep or two, grazing on the tracks. Once you arrive in Castletown, Castle Rushen awaits. A video presentation and small gallery introduce you to the castle's history, which dates to the last Norse King of Mann, who died there in 1266. We particularly like this castle for its displays, which present the castle at different eras, including a splendid banquet room, complete with wall-hangings and a servant offering a peacock on a platter.
Who Should Go: Railroad buffs and castle-climbers should book this trip. If you want to ascend all the levels of the castle, you'll be navigating some narrow and tricky stairways.
Why: The Isle of Man Steam Railway is like a delightful toy train set, magically made life-size. Pretend you're a Victorian on holiday.