Overnight Kayaking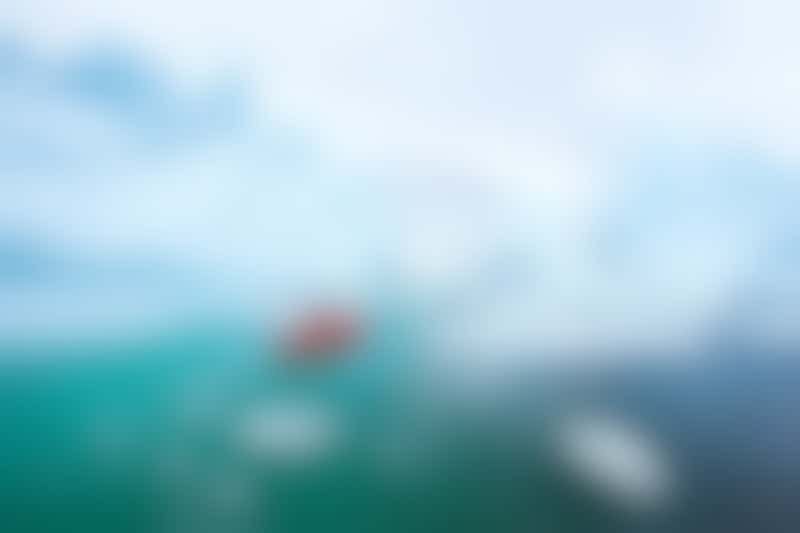 Man Kayaking Near the Icebergs in Antarctica (Photo: Song_about_summer/Shutterstock)
Lindblad Expeditions introduced kayaking to the Antarctic region. (The cruise line still offers passengers a fleet of kayaks at no additional charge.) Many lines have followed suit and added paddling excursions; some include it in the cruise fare, while others charge several hundred dollars. One Ocean Expeditionhas taken the concept a step further with an overnight kayaking and camping excursion. Accommodating between four and six passengers at a time, the group sets out and paddles for a few hours before camping on the continent. Rest assured that Antarctic safety guidelines ensure the ship isn't too far away in case of emergency or inclement weather.
Camping
Looking to channel your inner explorer? Try packing down the snow to create a bivy where you'll sleep overnight -- no tent, just you, a warm sleeping bag, the snow and amazing scenery and soft light. The combination of the chilly outdoors and the bright early-morning light might not make for the best sleep, but it will be an experience to brag about back home. Looking for a bit more comfort? Some lines provide top-of-the-line cold-weather tents. Check with your cruise line to see whether camping is offered; some lines charge several hundred dollars for the experience, while others include it.
Standup Paddleboarding
Water sports probably aren't the first things you think of when you say "Antarctica," but Quark Expeditions began doing just that when it started offering standup paddleboards on some of its ships. And why not? On a clear, sun-filled day in Antarctica, the scenery is certainly on par with any California beach, and if you're lucky, you might find penguins popping up all around you as they return to their colonies. You'll head out with a guide and up to nine other passengers; Quark promises no experience is necessary (although it helps, of course). A dry suit and lifejacket are provided so your fall is more embarrassing than life-threatening.
Mountaineering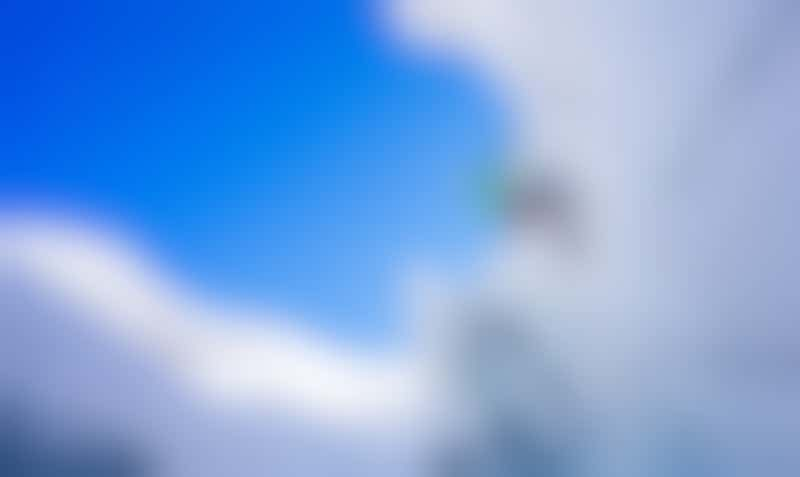 Mountaineer on an Adventure Extreme Ascent (Photo: Ondra Vacek/Shutterstock)
Grab an ice ax, put on your crampons and helmet, and start climbing. Antarctic peaks are impossibly beautiful, and for many, the urge to climb in the virgin snow and feel that you are the first to summit the mountain is compelling. An expert mountain guide leads cruisers, often in a line holding onto a rope, to spend either a half or full day ascending. (Note that many cruise lines often require previous climbing experience.) At the top, your reward is likely to be a panoramic scene of raw nature, easily remembered for the rest of your life.
Submersible Dives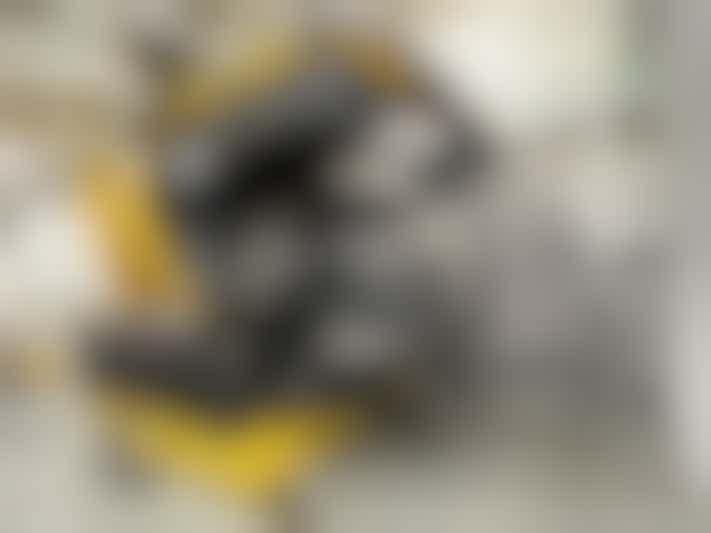 Yellow submarine on Viking Octantis (Photo/Harriet Baskas)
Does the idea of getting in a dry suit and diving in the freezing Antarctic sea seem just too much for you? Hop onboard a seven-person submersible and dive up to 300 meters below the surface -- far deeper than ordinary scuba divers go. With transparent spheres to sit in, the view is extraordinary, and since the atmosphere is the same as it is on the surface, the dive is done in complete comfort. This ultimate experience (unthinkable on any cruise ship only a few years ago, much less in Antarctica) offers the chance to dive down sea walls rich with marine life and perhaps catch a glimpse of a seal or penguin swimming by. Available on new-builds by Seabourn Cruises, Scenic Cruises and Viking Expeditions Cruises, these dives might literally take you to a place that no human has ever seen before.
Helicopter Flightseeing
The next generation of expedition ships are designed to take cruisers above and below the waves, and helicopter flights are available on ships operated by Scenic, Quark and Oceanwide. Most flightseeing excursions are relatively short, but just taking off and landing on a moving ship should be a thrill. These scenic flights provide a completely different perspective on some of the most beautiful landscapes in the world. Oceanwide and Quark offer more extensive options by helicopter, including landings at the Snow Hill emperor penguin colony.
Alpine Heli-Trekking
Become part of a select group of adventurers when you board a Quark Expeditions' twin-engine helicopter for an alpine heli-trekking excursion in an area only safely accessed by air. Take a hike or snowshoe trek high up in the Antarctic Peninsula, with singular views of remote ridgelines, glaciated terrain and snow-topped peaks. Then, helicopter back to the ship after this once-in-a-lifetime adventure.
Skiing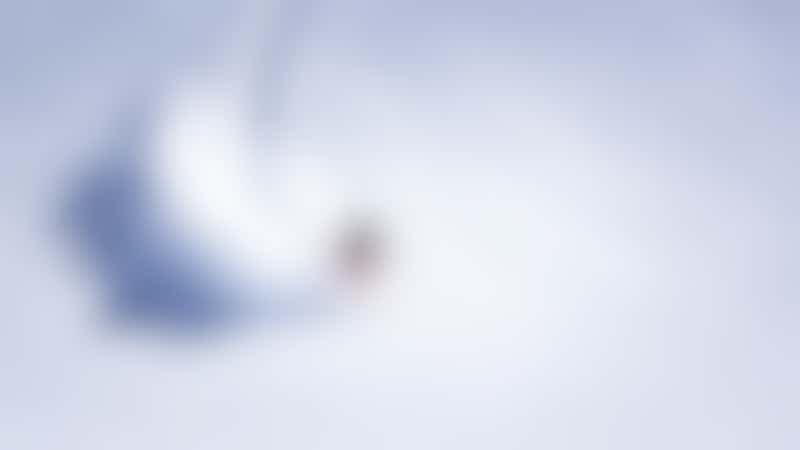 Skier Skiing Down Hill (Photo: MWiklik/Shutterstock)
Skiing is one of the oldest activities in Antarctica -- early explorers used them as one of their principal means of trekking across the continent -- but skiing and ski touring in Antarctica for tourists is relatively new. Of course, without any infrastructure (don't even think of ski lifts), you'll end up "skinning" up the mountain before skiing down. That translates into a lot of work for relatively short (half-mile) descents, but the exercise and surrounding beauty more than make up for the effort. Some cruise lines offer this as an additional excursion for those with ski and skinning experience, while at least one company offers an annual dedicated charter for true skiing enthusiasts. Additionally, Lindblad Expeditions and Viking offer cross-country skiing on departures.
Snowshoeing
Snowshoeing was another early way to get around on land. Follow the example of Antarctic explorers and trek across hills, snowy plains and untouched landscapes. Several lines, such as Viking and Hurtigruten Cruises, offer snowshoe excursions into the Antarctic Peninsula's interior. The best time is November and December when the snow cover is heaviest.
Scuba Diving
Always fancied a swim with a penguin? Passengers with extensive cold-water diving experience can strap on their fins, grab a weight belt and lots and lots of layers, and jump into the frigid Antarctica waters for some extreme diving. Beneath the surface, Antarctica's seas are a surprisingly abundant tapestry of life. Depending on the dive site, participants might find tiny but colorful nudibranchs, sea stars, tentacled sea spiders, isopods or kelp. Heavy-footed penguins take on a new grace below the surface, acrobatically zipping by you underwater with an occasional flap of their wings. Offered by a very limited number of companies, this excursion is an opportunity to see a part of Antarctica that most cruisers miss.
Lemaire Channel by Small Boat
Lemaire Channel is often considered the most scenic passage in Antarctica; it's all hands on deck as your ship weaves around ice floes amid towering peaks on either side of this seven-mile-long passage that's less than half a mile wide. Hurtigruten takes the passage a step further and offers passengers the opportunity (for an added fee) to disembark into their small Polarcirkel boats for an open-air, small-boat tour through the passage. You'll escape the crowds on deck and get a humbling perspective as you watch your ship suddenly appear diminutive amid the surrounding scenery. Along the way, search for leopard seals catching a snooze on ice.
Flying to Antarctica for the Day -- or Multiple Days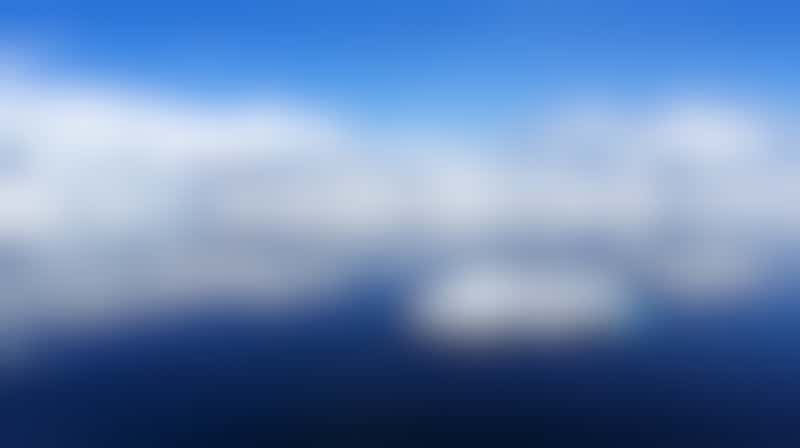 Majestic Glaciers in the Arctic (Photo: Denis Burdin/Shutterstock)
Does the prospect of crossing the infamously rough Drake Passage scare you away from taking an expedition cruise to Antarctica? Then go by airplane (if you have a few thousand dollars to spare). Several cruise lines offer one-day tours leaving from South America. Tours fly from Chile on a chartered aircraft to King George Island in the South Shetland Islands. You only get about four hours onshore, and it is an offshore island rather than the actual continental mainland, but you'll still get to see penguins and possibly seals lazily occupying a beach, visit a Chilean research base and take in a snowy and often wind-swept environment. All too soon, it is time to head back on your return flight -- but with great memories and unbeatable stories to tell when your dinner tablemates ask, "What did you do today?"
Now you can also fast-track to Antarctica via Silversea's new Antarctica Bridge. Fly from Punta Arenas, Chile, to King George Island in just 2 hours in business-class comfort. Board your ship there for a five- to nine-day cruise around the Antarctic Peninsula, then fly back to Punta Arenas. Quark Expeditions also offers a similar option with four days on the Antarctic Peninsula and South Shetland Islands.
And finally, here are two extraordinary excursions that are almost always included in your cruise fare:
Sunrise Landing in South Georgia
In the wildlife haven of South Georgia, there are few moments more dramatic than sunrise. Hanging glaciers start to take on a pink glow, and the light of the sun slowly starts working its way down to the teeming penguin and elephant seal colonies below. Soon, tens of thousands of animals are bathed in a golden light while the beach comes to clamorous life. You might wake up at 4 a.m. to be ashore before the sun pops up over the horizon, but you'll experience an intimacy onshore that the harsher bright daylight seems to wash away.
A Polar Plunge on Deception Island
You might not join the thrill-seekers who go scuba diving in Antarctica, but you can be just as adventurous, perhaps a bit foolhardy, too. Most expedition ships offer the opportunity for a polar plunge -- a quick dunk (and we mean very quick) into the ice-cold waters. The preferred location? Deception Island, in the South Shetland Islands. Deception Island is actually a flooded and active volcanic caldera and has a trickle of hot water bubbling up from the interior. The effect is otherworldly. An abandoned whaling station contrasts with steam rising from the water at the shore, while an occasional bemused penguin observes. But don't expect too much welcoming warmth; the warm water lasts a few inches before turning polar very quickly.