Baltic Sea Cruise Port Highlights
Oslo, Norway: Home to the Nobel Peace Center, Oslo also has several can't-miss museums, including the Munch Museum, home to Edvard Munch's famous (and disturbing) masterpiece, "The Scream." The waterfront is a lively place with outdoor cafes, trendy shops, street musicians and other performers.
Stockholm, Sweden: Strikingly pretty, Sweden's capital is built on 14 islands, and sightseeing cruises are popular. There's a Nobel Museum, too, located within Gamla Stan, Stockholm's Old Town. You'll also find the Royal Palace there, along with small cafes frequented by locals and rare book dealers among the tourist shops.
Copenhagen, Denmark: A charming city of 17th- and 18th-century buildings, beautiful parks and gardens, Copenhagen features pretty promenades along canals and ancient winding streets made for walking and biking. During the longer days and warmer weather of summer, outdoor cafe-sitting and outings to the magical Tivoli Gardens are highlights. Don't miss The Little Mermaid, the sculpture dedicated to Hans Christian Andersen.
St. Petersburg, Russia: Although two days is not long enough to see everything in this city built by Peter the Great, intrepid passengers will usually be able to hit the Hermitage, one of the world's largest art collections; admire the 19th-century architecture on a tour of St. Petersburg's canals; take in a cultural performance; and visit one of the Versailles-style palaces in the surrounding countryside (Peterhof or Pushkin).
Helsinki, Finland: Historic Helsinki, founded in 1550 by Swedish King Gustavus Vasa, offers monuments like the Lutheran Cathedral, the onion-domed Uspenski Cathedral and the neo-classical buildings in and around Senate Square. Design-lovers won't want to miss the Design Museum or the avant-garde Museum of Contemporary Art.
In summer, Helsinki's waterfront is the liveliest place in Finland, whether you're soaking up the sun at a cafe, riding the ferry to the island housing the Suomenlinna Sea Fortress or taking a boat tour of surrounding waterways.
Tallinn, Estonia: Despite the tourist shops, Tallinn's remarkably restored Old Town still feels a part of the 1400s because of the cobblestone streets and medieval architecture that has remained largely unchanged for over 600 years. Walk the winding streets past ancient towers and the old city wall, and you'll feel like you're taking a step back into a medieval storybook. (The Old Town is a UNESCO World Heritage site.)
Riga, Latvia: Old Riga is also on the UNESCO World Heritage list for its varied architecture, which ranges from Gothic and Baroque to Classical and Art Nouveau. You can spend hours exploring the twisting cobblestone streets and alleyways, and viewing historic buildings that have, for the most part, been restored from bombings during World War II. (They include the converted Jacob's Barracks, now home to trendy shops and cafes.)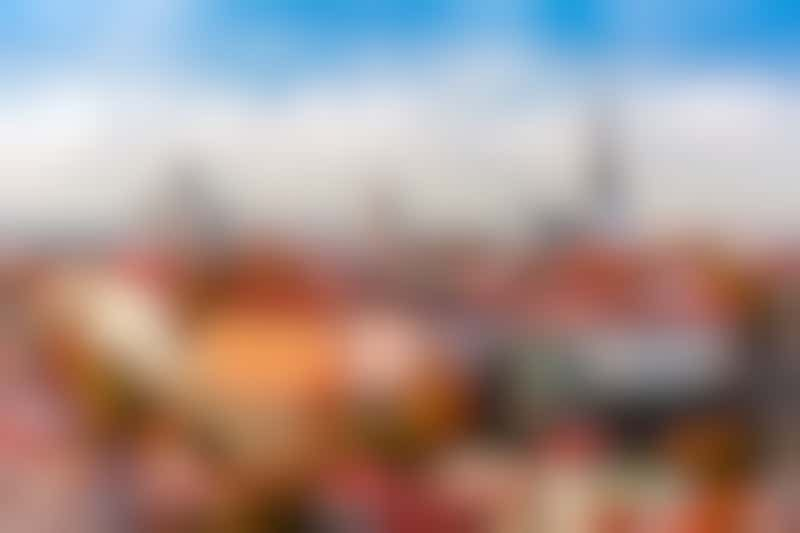 Tallinn (Photo:kavalenkava/Shutterstock)