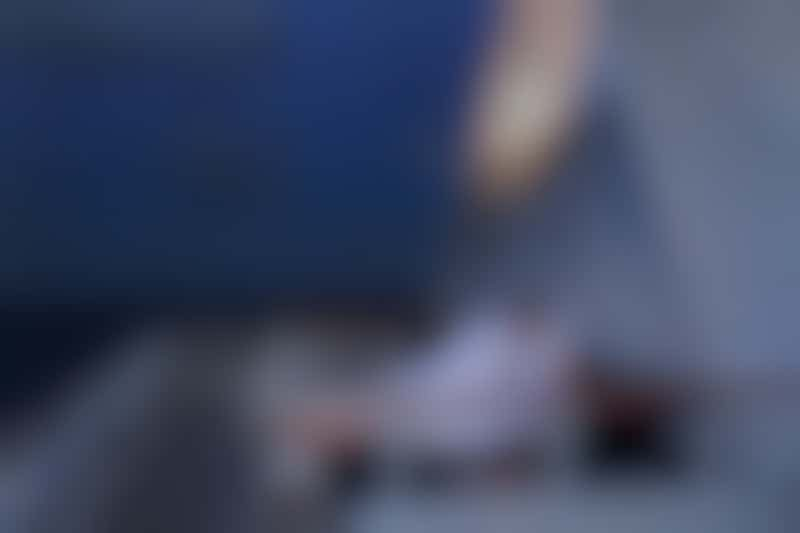 Lounging under the stars on a SeaDream cruise (Photo: SeaDream Yacht Club)
SeaDream Yacht Club does things a little differently than other luxury cruises. One of its unique offerings is sleeping under the stars in a Balinese bed.
What Is a Balinese Bed?
A Balinese bed is an outdoor daybed that's big enough for two people to share. Each SeaDream ship has nine; eight two-person beds line the port and starboard sides of Deck 6 aft, while one huge wedge-shaped bed could fit six people on the forward deck area. SeaDream's Bali beds consist of wooden frames with adjustable backs topped with thick, firm mattresses and throw pillows.
The daybeds are used mainly for lounging about, reading, drinking and napping while the sun is up, but SeaDream passengers can reserve the beds for sleeping under the stars at night.
Our Experience
The Cruise Critic message boards are full of stories about alfresco overnights gone bad. The culprit is usually the weather -- middle-of-the-night rain showers or less-than-perfect air temperatures have sent many cruisers back to their cabins in the wee hours. Cruisers who like to go to bed on the early side complain about partiers at the Top of the Yacht Bar (located adjacent to the top-deck lounge areas with the Balinese beds) keeping the noise levels too loud for sleep. Pretty much every person we talked to about sleeping under the stars, whether in person or on the message boards, had the same response: "Let's see if you actually stay on deck all night long."
We'd heard the best bed to snag was the forward one, which is the biggest and the most isolated. We signed up not long after checking in on embarkation day, and only one other couple had signed up before us. The concierge encouraged us to book it for an evening on which we'd be sailing not docked, but there weren't many of those on our cruise so we settled for our final night anchored off Jost Van Dyke, when we'd be cruising to Tortola in the morning.
The forward deck is roped off after dinner, so it was ours as early as 9:30 p.m. We chose to watch the movie on the pool deck first, then headed back to our cabin to brush our teeth and change into the SeaDream pajamas, embroidered with our names, that every passenger receives as a welcome turn-down gift on the first night. We also snagged our SeaDream eye masks, another gift from the line, and headed upstairs.
Quite a few folks were still drinking up at the Top of the Yacht Bar when we came through around 11:30 p.m. and no one blinked an eye at us in our matching pajamas. Instead, they invited us for a drink but we declined, eager to check out our private deck for the night. Housekeeping had lined the middle section of the Balinese bed with an egg crate mattress pad for extra comfort and then topped that with crisp white sheets, a duvet and several pillows. They also put sheets on the side beds that made up the huge lounger, just to keep everything nice and clean.
We didn't know if we should expect rose-strewn pillows or Champagne, but there was nothing over-the-top -- just a bed. The outdoor bed was definitely comfortable -- not noticeably different from our cabin bed. However, to our dismay, we realized that the forward deck is lined with safety lights at night, and these didn't turn off. It was brighter than we'd like, so on went the eye masks. We could also hear the music from the Top of the Yacht bar, but it wasn't a problem.
Was it the best night's sleep I've ever had? Not especially. I kept listening to the tenders coming in from Foxy's Bar on Jost Van Dyke and waking up when the wind changed. At 5:30 a.m., I awoke to hear a crew member spray-washing the aft deck and the noises of the crew getting the ship ready for the next day kept me from really falling back asleep. But, come sunrise, the ship started sailing, and it was blissful to be alone on deck, under snuggly covers, watching the islands pass by. When early riser coffee was put out at the bar at 7 a.m., we were very content to sip our morning beverages and feel like we were the only people onboard. If it weren't for not wanting to get caught out with bedhead, we might have stayed put all morning.
Worth a Try?
It's definitely worth trying -- if you hate it, there's always a cabin waiting for you a few decks below. At best, you have an experience to remember and a lovely night's sleep out of doors. At worst, you get wet or cold and flee in the middle of the night, when no one is around to notice what you're doing anyway.
There's no cost associated with sleeping under the stars, so you truly have nothing to lose.
Things to Note
The Balinese beds can book up on certain sailings, especially if you want the forward bed, so be sure to reserve your spot as soon as you board. We recommend an eye mask and ear plugs if light and noise bother you. SeaDream's pajamas are one-size-fits-all, so if you don't want to gamble on them fitting, bring your own sleepwear. It's bright enough that you won't need a flashlight, and there's a bathroom just forward of the bar on Deck 6 for late-night needs. If you want to extend your time in bed, order breakfast to be delivered to you.