Le Club Voyage is Azamara's five-tiered cruise loyalty program for past passengers. Points are earned based on the length of your cruise and cabin category booked. Solo travelers earn double points on every voyage.
Points are awarded for each stateroom category and night onboard as follows:
Club Interior: 2 points

Club Oceanview: 3 points

Club Veranda: 5 points

Club Veranda Plus: 6 points

Club Continent Suite: 8 points

Club Spa/Ocean/World Owner Suite: 18 points
All members of Azamara's loyalty program get perks like access to a dedicated host, free internet minutes based on tier level, an invitation to Le Club Voyage parties and discounted cruise fares. All have the option to bid on an upgrade to their Azamara cruise room between a minimum and maximum price that varies per cabin category. (Upgrades are assigned depending on space available two to four weeks prior to sailing and are not guaranteed.)
As you move up the tiers, perks start to include complimentary laundry, more free internet, larger discounts and, best of all, free cruise nights. (You get your first free nights upon moving up from the first level to the second; to redeem them, you must book a seven-night or longer sailing within 12 months of reaching the new membership tier.)
The program has some reciprocal rewards with the Captain's Club on Celebrity Cruises and the Crown & Anchor Society on Royal Caribbean.
Le Club Voyage Levels and Benefits
Adventurer
Available with up to 149 points

10 percent off select sailings each quarter

Access to hosted Le Club Voyage sailings

Discounts and Upgrades with Hertz car rentals

Access to special onboard Le Club Voyage Ambassador

Access to an exclusive onboard Le Club Voyage party

Access to a dedicated onboard host and membership desk

Access to exclusive news and offers via email

Ability to earn future cruise credits by referring friends

4 percent discount and 50 percent deposit discount when you book future sailings onboard

$300 onboard credit if you book a reserved passage sailing (specific ship, date and/or cabin) onboard during the first half of your voyage and $200 onboard credit when you book a reserved passage sailing onboard during the second half of your voyage (the onboard credit earned is added to the future voyage, not the current one)Complimentary 30-minute internet plan or $40 toward a full voyage unlimited internet package

10 percent discount on signature spa treatments

5 percent discount on the purchase of the Ultimate Beverage Package
Explorer
Available with 150 to 299 points

Receive all Adventurer perks

5 percent discount and 50 percent deposit discount when you book future sailings onboard

Two free cruise nights (one time only)

Complimentary 60-minute internet plan or $70 toward a full voyage unlimited internet package

One complimentary bag of laundry per cabin for each seven nights sailed

15 percent discount on signature spa treatments

10 percent discount on the purchase of the Ultimate Beverage Package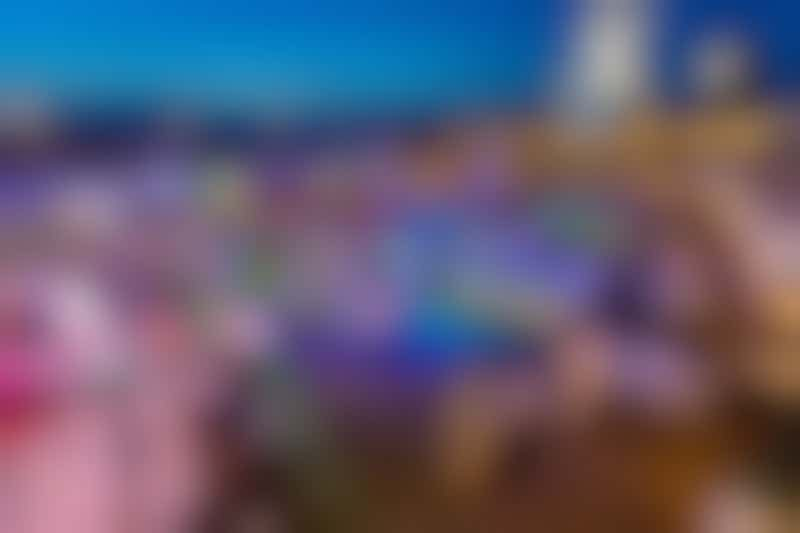 Discoverer
Available with 300 to 749 points

Receive all Explorer perks

6 percent discount and 50-percent deposit when you book future sailings onboard

Four free cruise nights (one time only)

Complimentary 90-minute internet plan or $100 toward a full voyage unlimited package.

20 percent discount on signature spa treatments

15 percent discount on the purchase of the Ultimate Beverage Package

5 percent off onboard fine jewelry purchases when spending $1,000, or 10 percent savings when spending $2,000 or more

Priority check-in at some ports

Access to an exclusive onboard meet-and-greet for Discoverer members and above
Discoverer Plus
Available with 750 to 2,999 points

Receive all Discoverer perks

7-percent discount and 50-percent deposit when you book future sailings onboard

Six free cruise nights upon reaching Discoverer Plus status; 3 additional free cruise nights at 1,500 points; three additional free cruise nights at 2,250 points

Complimentary 120-minute internet plan or $130 toward a full-voyage unlimited internet package

25 percent discount on signature spa treatments

20 percent discount on the purchase of the Ultimate Beverage Package
Discoverer Platinum
Available with 3000-plus points

Receive all Discoverer Plus perks

10-percent discount and 50-percent deposit when you book future sailings onboard

10 free cruise nights; 3 additional free cruise nights each time you earn another 750 points

Complimentary 150-minute internet plan or $150 toward a full voyage unlimited internet package

25 percent discount on signature spa treatments

25 percent discount on the purchase of the Ultimate Beverage Package