Bicycling along the Danube River with Avalon Passion (photo Chris Gray Faust)
While many river cruises originally started offering primarily bus and walking tours, lines have realized sometimes the coach doesn't cut it. Enter biking. The low-impact sport is particularly suitable for flat stretches of the Danube and Rhine rivers, where the countryside is scenic and countries such as Germany and Austria have invested in bike paths and trails. Biking excursions are perfect for those who are nominally fit, and want to have a more interactive way to see Europe.
What It Is
Avalon is one of several river cruise lines that have focused on biking; the line has bikes on all of its European river ships. If Avalon guests want to bike, there are ample opportunities to do it. They can go on their own, with complimentary use of 16 bikes that are carried on every European river ship, or take a guided ride with an Adventure Host. Biking is also offered as a more formal excursion; it's included if you're on an Active Discovery sailing or optional if you're on a regular sailing (for about $59).
Biking excursions are currently offered on the Rhine, in Breisach; on the Danube, in Durnstein, Vienna or Budapest, as well as Belgrade or Dusseldorf; on the Moselle, in Bernkastel; on the Seine, in Paris, and in Amsterdam, on both Tulip cruises and Rhine sailings. You can also bike in Prague if you take a pre- or post-cruise extension to that city.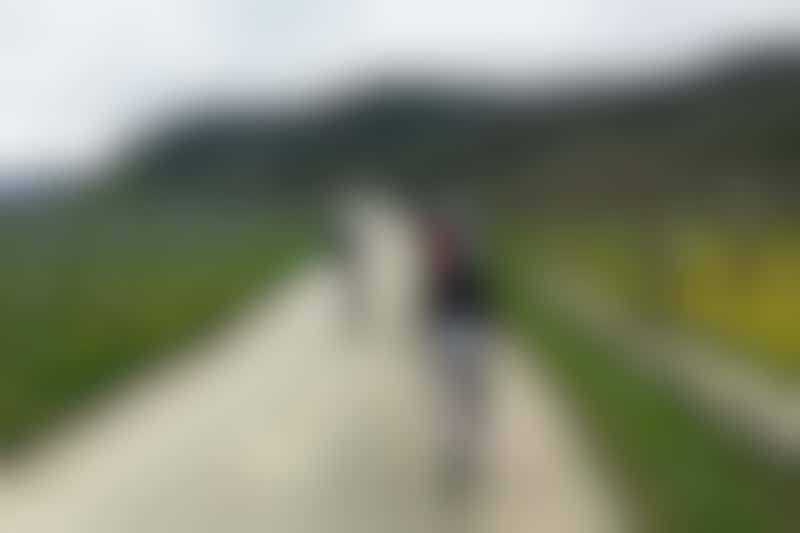 Bicycling along the Danube River with Avalon Passion (photo Chris Gray Faust)
Our Experience
Since Avalon has been making an effort to juice up its fitness offerings, signing up for the scenic bike tour through the Wachau Valley on a Danube River sailing seemed like a no-brainer. After all, I had been enjoying the crisp Austrian wine Gruner Veltliner during the voyage from Vienna to Passau; seeing where the grapes were actually grown sounded appropriate.
The bikes for our cruise were based in Durnstein, an adorable Austrian town with a ruined medieval castle where King Richard the Lionheart was once held, a Baroque abbey dating back to 1410 and an obsession with apricots. The golden fruit, along with the vines that provide the majority of Austria's white wines, are what give the Wachau Valley its agricultural bent. Between Melk and Krems, the valley is also a UNESCO World Heritage Site, due to its ruins and historically intact towns and villages.
The April morning dawned chilly but sunny; I put on some layers and packed gloves, just in case it rained. Our excursion leader, an energetic Austrian, gathered our group in the lounge.
"We'll be going 20 kilometers today," he boomed, his voice belying his short, stocky stature. He warned us that part of the path would adjoin busy highways, so "don't stop to take photos." And finally, "stay in a single file line!"
Twenty kilometers? That's nearly 12 miles! And what's the use of peddling through some of the world's prettiest countryside if you can't take a selfie? I exchanged looks with my friend. Maybe this excursion wouldn't be the dream day I imagined.
We left the ship and found our bikes outside. They seemed in decent shape, certainly not top of the line. Helmets were mandatory (other bike providers in Europe aren't as strict). By the time we tinkered with our bike setup -- the Austrians seem to prefer their seats much lower than we Americans are used to -- we were among the last to hit the road.
For the first 20 minutes, we all paid attention to the rules of our leader. The traffic outside Durnstein was fairly thick, and we stuck close to the single-file format. Soon, however, the path diverged from the road into gorgeous vineyards amid green, green mountains. No wonder the mandates began to feel a little onerous; not stopping to take photos of the beauty would have been a crime.
Luckily, our leader seemed capable of reading the crowd. As we made our way along the path, he made periodic stops to allow lollygaggers to catch up. I quickly determined that his warnings about hills were overblown; there were very few places on the trip where you needed to switch your bike to a lower gear.
One of the highlights of the excursion came about halfway through the ride, after our group had taken a small ferry across the Danube. Our leader had us wait until our ship, Avalon Passion, came around the bend. As the ship came into view, he shouted and ran toward the bank, waving his arms. We laughed nervously. Had he gone off the rails?
Nope. The ship rewarded his antics with a blast of the horn. All of us on shore cheered. The salute gave us energy to make it the last 10 kilometers, many of us riding side by side through the now-rustic path. Between the endorphins, the company and the scenery, we felt the time flew by -- and we wondered when we could get back to the Danube to do it again.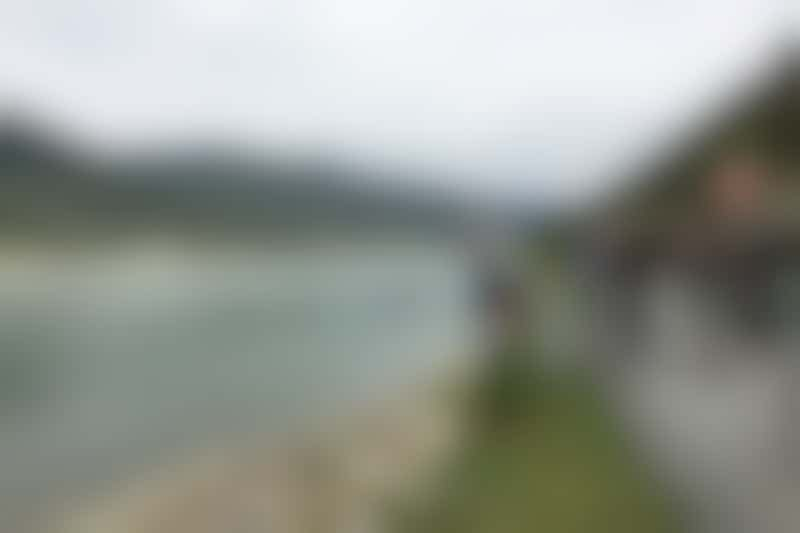 Taking a break to enjoy the view (photo Chris Gray Faust)
Worth a Try?
Absolutely! The scenery is gorgeous and since the tour runs while the ship is sailing, you'll still have time to see Durnstein. Even if you're only moderately fit, you'll welcome the chance to burn off all those dessert calories. More whipped cream, please!
Show Avalon Prices
Things to Note
The weather can impact your ride; bring gloves and layers in the shoulder seasons and be prepared for heat in the summer. Also make sure that you adjust your bike seat to the height you prefer; our Austrian guide originally put our seat much lower than we like.