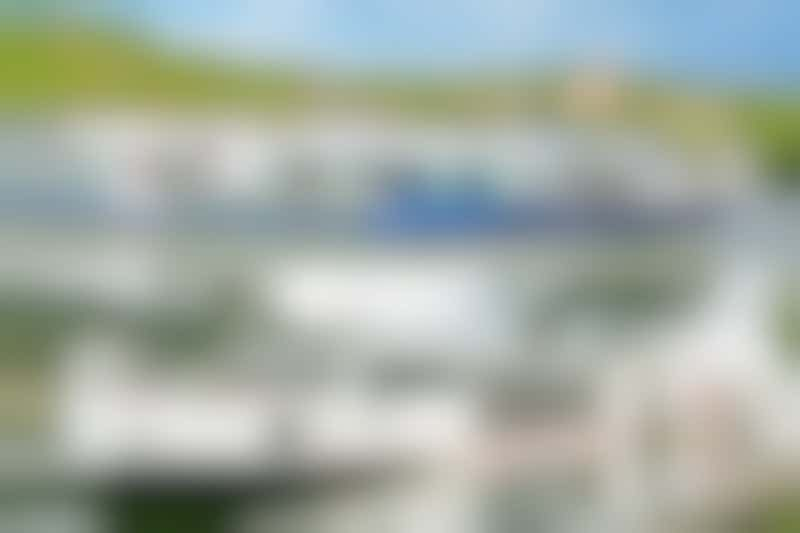 Avalon vs. Viking (Photos: Avalon Waterways; Cruise Critic)
When it comes to river cruising, Viking River Cruises and Avalon Waterways have quite a bit in common. Both lines operate first-rate cruises on most of Europe's major rivers, as well as in Asia. Both lines have just the right amount of inclusions to make the trip more enjoyable, such as shore excursions in every port and modern ships with a boutique feel. And both river lines charge about the same amount for their cruises.
So what makes these two lines, both considered moderately priced for river cruises, different? The answer lies in the details. Read on to see our look at Avalon vs. Viking.
Itineraries and Fleet
The largest river cruise line by far, Viking has a fleet of over 70 vessels that includes 54 identical Viking Longships that sail in Europe and carry 190 passengers. More are on the way for 2020 and beyond. In contrast, Avalon has a fleet of 19, including 14 "Suite Ships" in Europe that carry between 128 and 166 passengers, on vessels that are the same size as Viking's. Avalon's ships in Asia also carry fewer passengers than their similarly sized Viking counterparts do.
Both lines sail the Rhine, Main, Danube, Moselle, Seine and Rhone rivers. In addition, Viking sails in France's Bordeaux region, Germany's Elbe and Portugal's Douro, as well Russia's Volga, Ukraine's Dnieper, Egypt's Nile, and China's Yangtze, while Avalon offers voyages on the Mekong through Cambodia and Vietnam; on India's Ganges River; and charters ships (not river ships) on the Amazon and in the Galapagos Islands. Both lines run popular Christmas market cruises throughout Europe.
Because Avalon is owned by Globus, which also runs land tours, your river cruise has a host of options for pre- and post-tours. Viking also offers pre- and post- options, but their expertise is really on the rivers instead of with land tours. Viking does, however, occasionally offer river cruises that can connect with one of the line's ocean sailings (Viking began offering ocean cruises back in 2015 with the introduction of Viking Star).
Choose Avalon if you like special interest cruises.
Avalon has added a number of cruises geared toward people with specific interests. Chief among these: Active Discovery itineraries on the Danube and Rhine, where you leave the coach behind and explore the destination through hiking, kayaking, biking, tasting and language lessons. Other theme cruises include culinary, art, beer, wine, golf, opera, jazz, wellness, Jewish history and World War II -- all complete with special lectures, excursions and activities.
Choose Viking if you want a choice of dates.
The sheer size of Viking's fleet means that it's easier to find the exact cruise on the exact river that you want, precisely when you want to go. The identical nature of the Longships means that there really is no one ship that's better than others.
---
Price and Inclusions
Viking and Avalon are almost the same when it comes to inclusions and pricing, although the latter can vary depending on itinerary and promotions. Both lines offer a daily complimentary shore excursion, as well as options you can pay for; complimentary wine, beer and soda at dinner and lunch; enrichment onboard and free WiFi. Neither line includes gratuities in the fare.
Show Avalon Prices
Show Viking Prices
---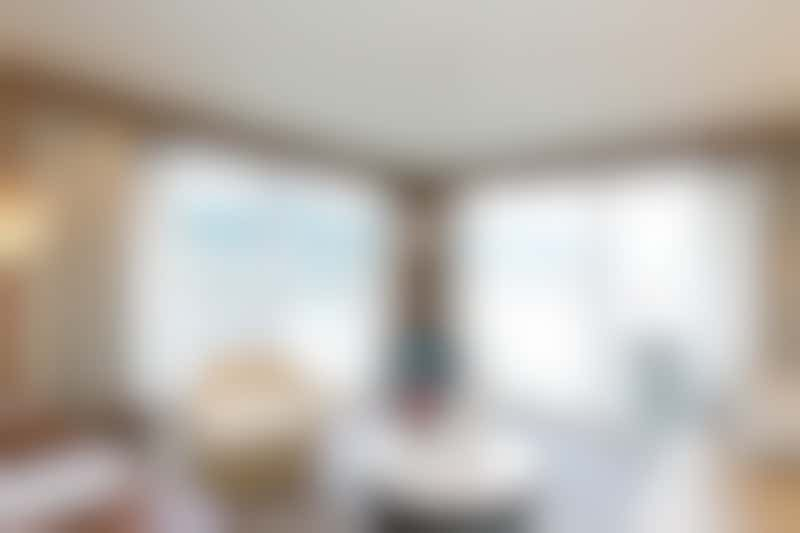 Viking Gullveig Explorer Suite (Photo: Cruise Critic)
Cabins
This category is where Viking and Avalon diverge paths. On its Suite Ships, Avalon rejiggered most of the cabins to give them something unique within river cruising: beds that face the water, not the wall. To complement the view, the line decided to go with sliding glass doors that open the full width of the room, creating an extensive open "French balcony" effect. It really does make a difference.
Viking's cabins are no slouch either. All Longships have a choice of French balconies and veranda cabins, the latter having actual outdoor space. While both lines have nice-size bathrooms (and, happily, glass-enclosed showers), Viking's come with anti-fog mirrors and heated floors -- a bonus if you're traveling in the offseason or on a Christmas markets cruise. Another nicety: a variety of lighting options, including reading lights cleverly recessed into the headboard of the bed.
Overall, the decor on both Viking and Avalon can be described as contemporary and modern, with a boutique hotel feel. In keeping with its Norwegian owner, Viking's ships have Scandinavian influences with lots of pale wood and clean lines. Avalon is similarly non-fussy.
Choose Avalon if you want more space in a standard cabin.
Because they have French balconies instead of outdoor space, the 200-square-foot Panorama cabins on Avalon's "Suite Ships" feel bigger than most river cruise cabins. Although Viking's Veranda staterooms are technically larger at 205 square feet, that figure includes the balcony. Avalon's bathrooms also seem larger, due to the cabin's configuration at a slight angle (to give cruisers that river view mentioned earlier). Avalon's Deluxe staterooms on lower decks are also larger than Viking's, with 172 square feet compared to 150 square feet.
Choose Viking if you want a true balcony or a two-room suite.
If you want to step outside your cabin and sit on a "proper" balcony, or want a suite that lives up to its name and is made up of two rooms rather than one large space, then go for Viking. While Avalon also has the 300-square-foot Royal Suite on its ships, the space is technically not a true suite. Even at 275 square feet, Viking's Veranda Suites are two rooms -- and the two 445-square-foot Explorers Suites Suites at the stern (with full balcony) are among the largest on the rivers.
---
Enrichment and Entertainment
Both Avalon and Viking have enrichment activities and lectures that focus on the destinations visited. On either cruise, you might spend an afternoon sampling Austrian wine while your vessel sails on the Danube. Or you might hear a folk music ensemble one evening while docked. Both lines have small dance floors in their lounges, although whether or not they'll be used depends on the passengers and the sailing. Avalon has the addition of karaoke and a movie night once per cruise, while Viking offers up a veritable feast once per cruise that is themed for the region the ship is sailing through (think 'Bavarian Feast' for cruises on the Danube).
---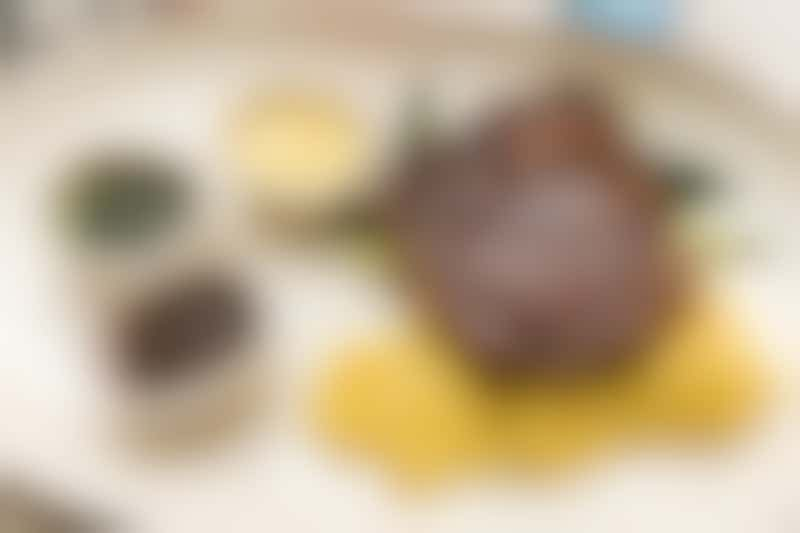 Steak entree on Viking Gullveig (Photo: Cruise Critic)
Dining
While the quality of food is subjective, both Viking and Avalon make sure that cruise passengers have a wide variety of dishes, both familiar and local to the region at breakfast, lunch and dinner. Both cruise lines serve buffets at breakfast and lunch, as well as a selection of made-to-order items. Dinners are usually at 7 p.m., and you can sit wherever you want, although tables for two are hard to come by on both ships. The meal is a four-course affair; five if it's a special captain's dinner. Both lines also have alternative light dining at breakfast and lunch. Wine, beer and soda are available at lunch and dinner on both Viking and Avalon.
Viking offers casual dining in its stunning Aquavit Terrace for breakfast, lunch and dinner; Avalon offers a special multi-course tasting menu held in the ship's main lounge on select evenings.
Choose Viking if you like to eat (and drink) alfresco.
Viking's glass-enclosed Aquavit Terrace, where the line serves lighter lunches and dinners, can open to the elements in nice weather. While Avalon has a similar glass lounge, it only has snacks; the alternative dining is in the main lounge, which does not offer alfresco dining. (Avalon does have a barbecue on the top deck at least once per cruise, weather permitting.)
Choose Avalon if you're vegetarian/vegan or like tasting menus.
Avalon has signed a partnership with the Wrenkh brothers, noted Austrian chefs, who specialize in vegetarian and vegan dishes as part of the line's "Avalon Fresh" initiative. Another feature of an Avalon sailing is a 15-course tasting menu with wine pairings, held several times per cruise. This special meal is available on a complimentary basis to each passenger once per voyage, and usually reflects regional specialties.
---
Onboard Amenities
Cruises on both Avalon and Viking are designed to be destination intensive, which means you won't find a lot of extras such as casinos or pools. Neither ship is designed for families; Viking actively discourages guests under the age of 18.
Avalon ships have a small fitness room with a treadmill, elliptical machines and free weights. Suite Ships also have a salon for hair services and manicures. Its European ships also boast complimentary bicycles onboard that passengers can use while in port.
Viking Longships do not have spas or fitness facilities onboard, but concierges can arrange services while you're in port. Viking does not have bikes onboard, with the (not unreasonable) logic that in many European cities, rental bicycles are plentiful and inexpensive. Active excursions have also been added as for-fee choices in some ports.
---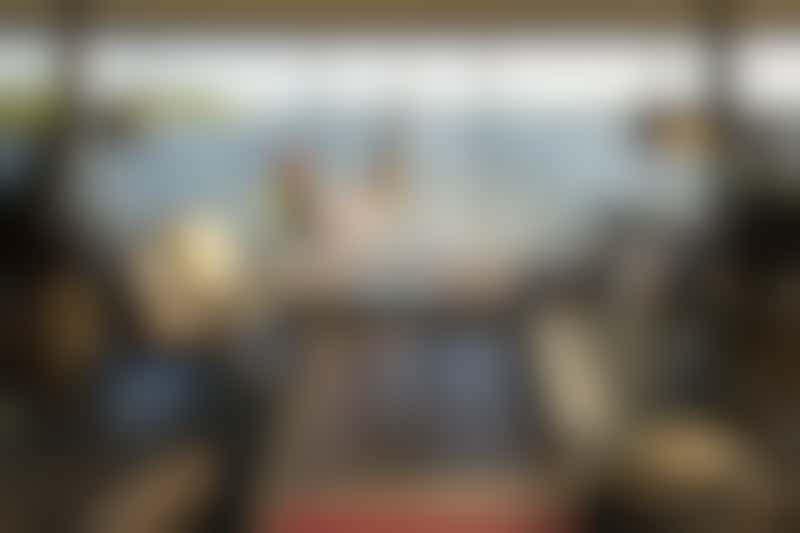 Aft deck on Avalon (Photo: Avalon Waterways)
Bottom Line
Both Avalon and Viking offer a comprehensive catalog of river cruises that offer superb value; the differences are really quite slight. The best way to decide is to look at the specific itinerary and compare ports, dates and rates.