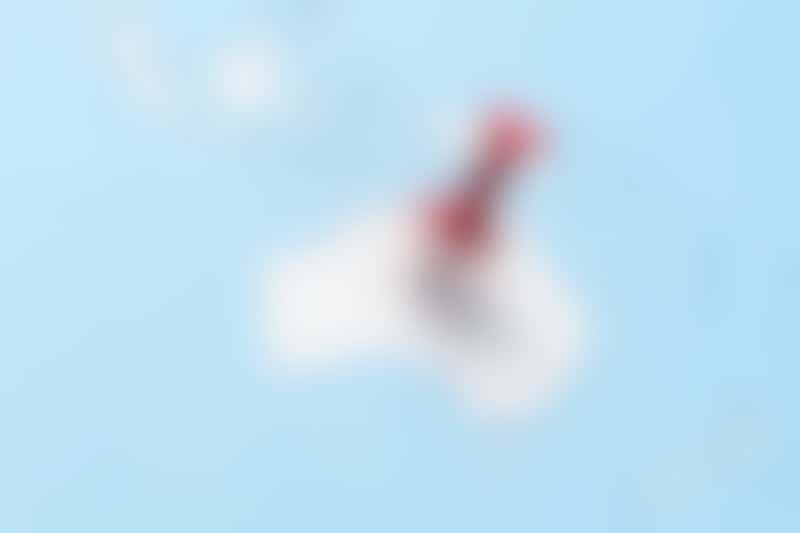 Australia (photo: Tania Zbrodko/Shutterstock)
Australia is an island continent with a vast coastline, measuring some 35,876 km. It's perfect to explore by cruise ship, although it's not possible to take today's big ships into many of the beautiful little seaside towns.
As the distances between capital cities can be great (for instance it's a day's drive between Sydney and Melbourne, and at least four days from Sydney to Perth), the idea of a leisurely cruise is very appealing.
A circumnavigation of Australia can take between 28 and 33 days depending on the number of ports visited, usually with 10 to 17 sea days per voyage.
The longest distances between ports are from Cairns to Darwin around the 'Top End' of the country, and from Adelaide to Fremantle mostly along the southern coast.
Best Time for Australia Circumnavigation Cruises
Circumnavigation cruises operate during the Australian cruise season from September to April, usually in February/March and October/November when the weather is warm. The 'Top End' of Australia will be much hotter and more humid than the southern half of the country.
Australia Circumnavigation Cruise Lines
As circumnavigations are 'highlight' voyages, due to their length and price, there is a limited demand for them.
Princess Cruises was the first line to offer them, beginning in 2005, but other lines have joined in. Most add an international stop in Papua New Guinea or Indonesia, or include a loop of New Zealand as part of the journey.
Princess Cruises. Following the cruise line's decision to bring Sapphire Princess to Australia six months ahead of schedule this year, Princess has added a circumnavigation. This new voyage will depart Fremantle on August 10, 2020; passengers can also board in Adelaide and Sydney. Ports of call include Margaret River, Kangaroo Island and Port Arthur as well as a special visit to Alotau, Papua New Guinea.
Next year Princess will also offer a 28-night roundtrip cruise from Sydney on Sea Princess. Departing February 21, 2021, it visits 12 ports and offers one day's scenic cruising off the Kimberley coast of Western Australia. The cruise also includes Alotau, Papua New Guinea, which will particularly appeal to passengers interested in Australian war history. Passengers have the option to disembark in Brisbane, rather than Sydney, making it a 26-night cruise.
Holland America Line. HAL has a 33-night roundtrip voyage from Sydney, departing November 19, 2020. Heading north from Sydney it calls at Townsville and Cairns and spends five days cruising through the Great Barrier Reef and the Torres Strait. The cruise is aboard Maasdam, the only HAL ship equipped with a fleet of Zodiac craft. The international port is Bali, while other stops include Bunbury and Albany in Western Australia, Kangaroo Island and Burnie in Tasmania. There is also an option to disembark in Fremantle, making it a 21-night sailing.
Royal Caribbean International. There are two separate itineraries (a Top End and a Bottom End route) that can be joined to make a 34-night circumnavigation. These cruises are aboard Serenade of the Seas, a Radiance-class ship due to arrive in Australia in October 2020 for the first time.
The Top End cruise departs Sydney for Fremantle on February 2, 2021 calling at ports including Newcastle, Airlie Beach, Cairns, Darwin, Bali and Geraldton. The 18-night Bottom End voyage departs Fremantle for Sydney on March 3, 2021 and combines Australia's southern capitals (Adelaide and Melbourne) with five ports in New Zealand including scenic cruising in Milford, Dusky and Doubtful sounds.
Celebrity Cruises. Celebrity used to do 34-night cruises that began in Auckland, New Zealand, and ended in Sydney but has none planned for the 2020-21 season.
Cunard Line. Cunard sometimes operates an Australia circumnavigation cruise as part of its annual round-the-world cruise. In 2020, a last-minute opportunity has arisen on Queen Elizabeth due to the cancellation of its Asia season, which will be replaced with its first-ever 27-night circumnavigation of Australia. Departing April 12, roundtrip from Sydney, the voyage includes the major cities plus Kangaroo Island and Airlie Beach.
In 2021 Queen Mary 2 will operate a near-circumnavigation as part of its round-trip world cruise from Southampton. The ship arrives in Fremantle on February 11, 2021 and calls at five Australian ports as it makes an anti-clockwise voyage along the southern shores and up the east coast to Darwin. The partial circumnavigation takes 19 days and visits Busselton (for Margaret River), Adelaide, Melbourne, Sydney, Brisbane, Cairns and Darwin, and includes six sea days.
Coral Expeditions. To celebrate its 35th anniversary, the line is operating its first circumnavigation, complete with a tidy 35 ports. The 59-night round-trip voyage from Darwin will call at remote bays and archipelagos as it makes an anti-clockwise sweep around Australia.
As regular visitors to the Kimberley, Coral Expedition captains know this region well and will explore it in depth before moving south to Fremantle, Margaret River and the Recherche Archipelago on the south-west coast of Western Australia. Other destinations include Whyalla, Kangaroo Island and the famous Twelve Apostles of Victoria's Great Ocean Road. New ports include King Island and Maria Island in Tasmania.
Fares include all tours such as a winemaker's dinner in Margaret River and Christmas dinner under the stars at Uluru. The voyage is aboard Coral Expeditions 120-passenger vessel, Coral Adventurer, which was launched in April 2019 and comes complete with six Zodiacs and two flat-bottom exploration and landing craft.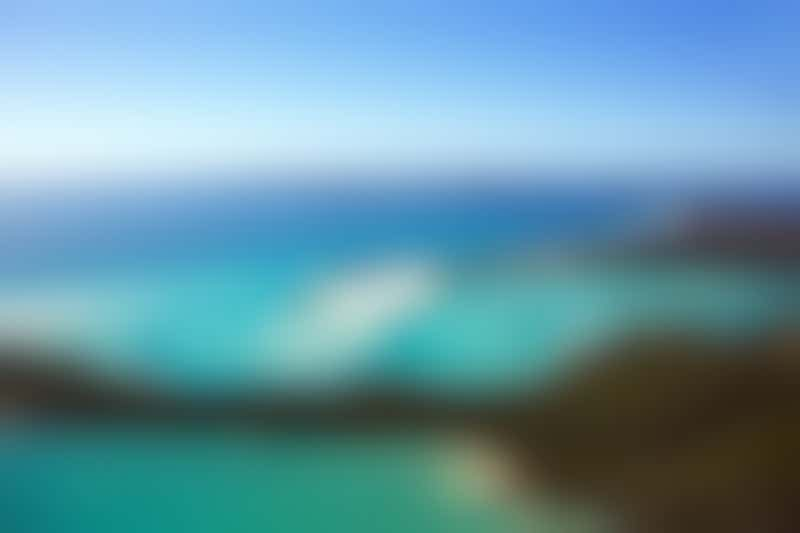 Whitsunday Islands (photo: Tanya Puntti/Shutterstock)
Australia Circumnavigation Cruise Itineraries
As there are few circumnavigations each year, it is a matter of booking before the cruise is sold out rather than having a plethora from which to pick and choose. Itineraries tend to be similar although some lines are adding additional regional ports making for a more interesting voyage.
Cruise lines tend to sell the entire circumnavigation or two semi-circumnavigations that can be pieced together, rather than smaller sectors.
Each cruise line has a different policy. Holland America Line offers the entire voyage with no sector fares. Royal Caribbean sells two separate semi-circumnavigation cruises, which are pieced together. Cunard has sold sectors when operating its circumnavigations in the past. Princess sells the entire voyage but also offers the option of embarking or disembarking in Brisbane rather than Sydney.
Standard Itineraries: Most lines call at the capital cities -- Sydney, Melbourne, Brisbane, Adelaide, Fremantle (for Perth) and Darwin -- and most also include Cairns in Queensland and Port Headland and Geraldton (Western Australia).
All itineraries add a call at an international port, such as Bali or Komodo Island in Indonesia or a port in Papua New Guinea. This is mainly to satisfy what is known as the "rule of cabotage" whereby a foreign-flagged ship cannot undertake a coastal voyage in another country unless it adds at least one foreign port. Calling at an overseas port also allows for duty-free sales.
Cruises Including the Great Barrier Reef: The most diverse and interesting circumnavigation cruise on offer in 2020-21 is the one by Coral Expeditions, whose small ship Coral Adventurer can manoeuvre into smaller ports and call at remote places such as the rarely-visited Port Fairy in Victoria, Maria Island in Tasmania and Thursday Island, off the northernmost tip of the continent.
Holland America Line's Maasdam calls at the usual ports but adds extensive cruising in the Great Barrier Reef and Torres Strait, adding Townsville, Exmouth and Kangaroo Island to its 2020 circumnavigation itinerary.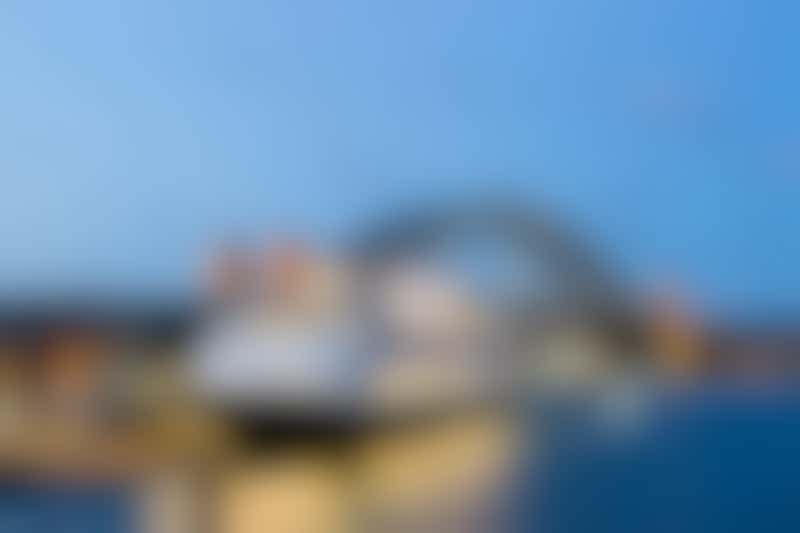 Circular Quay, Sydney, Australia (photo: FiledIMAGE/Shutterstock)
Australia Circumnavigation Cruise Port Highlights
Sydney, Australia. Home of the famous Opera House, Sydney is Australia's stellar city. The beautiful harbour, ocean beaches and Taronga Zoo on the harbour's edge are must-dos.
Eden, Australia. A relative newcomer to some itineraries, this is a gorgeous town where whale-watching has replaced the profitable whaling industry of the 19th century. Historic Boydtown, Davidson Whaling Station and the fascinating Killer Whale Museum vividly tell Eden's stories.
Melbourne, Australia. Australia's second largest city, Melbourne is situated on the Yarra River and has a European charm with stately 19th-century buildings and a great tram network. Beyond the city highlights of Melbourne Cricket Ground, St. Kilda Beach and the Victoria Market, there are day-trips to the gold-mining town of Ballarat and the Mornington Peninsula wineries.
Hobart, Tasmania. Historic Salamanca Place and Constitution Dock (the finishing line for the Sydney-to-Hobart Yacht Race) are right at the cruise terminal. The headline-grabbing MONA art gallery is worth a visit, as is the very English town of Richmond.
Burnie, Tasmania. Located on the north-west coast, Burnie is the gateway to Cradle Mountain-Lake St Clair National Park. The park is dominated by the mountain with its four dramatic summits and several glacial lakes. Closer attractions include the town of Stanley, whose main attraction is a plateau called The Nut, and the cute town of Penguin to the east. A call at the Makers' Workshop in Burnie itself offers cheese-tasting and handmade crafts.
Adelaide, South Australia. A charming city with historic buildings at every turn, the capital of South Australia is the gateway to several excellent wine-growing regions, including the Barossa Valley and McLaren Vale. Adelaide's fine produce can be sampled at the city's Central Market and at Maggie Beer's Farm Shop in the Barossa.
Kangaroo Island, South Australia. Just off the coast of Adelaide, Kangaroo Island has wildlife by the score: koalas, Australian sea lions, New Zealand fur seals and, of course, kangaroos by the score. Natural wonders include the Remarkable Rocks and Admirals Arch in the windswept Flinders Chase National Park.
Port Lincoln, South Australia. Situated on the Eyre Peninsula of South Australia, Port Lincoln is known as the seafood capital of Australia. It also has an excellent maritime museum and the adventurous might like to experience shark cage diving. As the name suggests, wet-suit clad swimmers climb into a steel cage and are lowered into the ocean to come face-to-face with great white sharks!
Esperance, Western Australia. An Outback town by the ocean, Esperance has wonderful surfing and fishing and the offshore Recherche Archipelago of some 100 islands. Drop into the municipal museum to see pieces of the infamous space station Sky Lab that broke up in 1979 and hurtled to the Earth near Esperance.
Albany, Western Australia. An area of beguiling natural beauty, whale-watching and wineries, Albany is also the town immortalised as the birthplace of the Anzacs. It was here in October 1914 that the first of some 41,000 Australian servicemen set off for Gallipoli. The town has many monuments, including the stunning National Anzac Centre, the Peace Park and the Desert Mounted Corps Memorial where the Anzac Day dawn service is held each year.
Margaret River, Western Australia. Blessed by its position on the ocean and river, Margaret River is best known as a relatively new region that produces some of Australia's finest wine, including chardonnay, cabernet sauvignon and Shiraz.
Perth (Fremantle), Western Australia. This bustling port city has some of the best preserved architecture in Australia, much dating from the 1850s convict era. These include the eight-cell Roundhouse (Western Australia's oldest building, World Heritage-listed Fremantle Prison and the pier. There are also great pubs. Excursions include ferries to Rottnest Island or up the Swan River to Perth.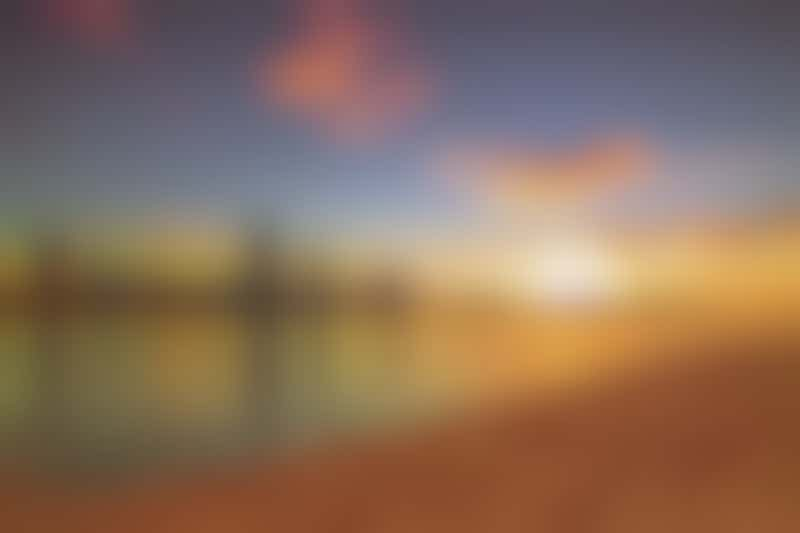 Perth Skyline (photo: Pok Leh/Shutterstock)
Perth, Western Australia. One of Australia's most liveable cities, Perth has wonderful parks and beaches and a laid-back atmosphere. Kings Park and Botanic Garden, which houses the War Memorial, also offers a great view.
Geraldton, Western Australia. One of the most significant sites in Geraldton is the Memorial the HMAS Sydney II, which sunk in 1941, and was Australia's worst naval disaster. The remains of the ship were only discovered in 2008, 100 km off the coast of Western Australia. The memorial commemorates the 645 who lost their lives in a battle with a German warship.
Port Hedland, Western Australia. This is the place to see huge bulk carrier vessels, some up to 260,000 tonnes, loading up with precious iron ore, the major mineral mined in this part of the state. The best vantage points are West End and Redbank Bridge, while tours of the gigantic BHP Billiton Iron Ore plant at Nelson Point are available. The city is the gateway to the Pilbara, an outback region of fantastic gorgeous and waterfalls.
Darwin, Australia. Australia's tropical capital, Darwin is a laid-back city on the edge the wilderness. Most of the city is relatively new having been rebuilt after the devastating 1974 Cyclone Tracy. Nonetheless, it is steeped in WWII history and tours explore the tunnels built in 1943–1945 and the Defence of Darwin War Memorial is one of the most visited attractions, together with the Wave Pool. The Wave Pool (with its lively machine-generated waves) and Mindil Beach markets are great. The 'jumping crocodile' cruises -- yes, these animals literally jump out of the water -- take place on the Adelaide River, 70 km away.
Cairns, Australia. A walk along the Esplanade Boardwalk and a swim in the man-made Lagoon are the best ways to get acquainted with this city. Ships dock almost in the heart of town, which has great eating and shopping. A terrific day excursion is a trip to the village of Kuranda via either the Kuranda Scenic Railway or the Skyrail Rainforest Cableway, or a combination of the two. Another must-see is the Tjapukai Aboriginal Cultural Centre. Cairns is also a gateway to the Great Barrier Reef.
Port Douglas, Australia. Just an hour or so north of Cairns, this is one of Australia's most stylish beach towns. It's perfectly located on the edge of the Daintree Rainforest and within a couple of hours of the Great Barrier Reef.
Airlie Beach and the Whitsundays, Australia. Cruise ships anchor off Airlie Beach in Cid Harbour for trips to the Great Barrier, beautiful Whitehaven beach on Whitsunday Island and the funky party town of Airlie Beach with its cafe and bar scene. For calmer pursuits there are many rainforest walking trails in the Conway National Park.
Brisbane, Australia. Smaller ships berth at Portside Cruise Terminal in Hamilton on the Brisbane River, just a ferry ride away from the modern city, while a new terminal at the mouth of the river, at Luggage Point and close to the airport, is scheduled to open in mid-2020. A trip down Brisbane River itself reveals grand old Queenslander-style homes lining the banks. Must sees are the Gallery of Modern Art, Mount Coot-tha lookout and Lone Pine Koala Sanctuary.
Newcastle, Australia. New South Wales' second largest city, Newcastle has been appearing on cruise ship itineraries even since the old steel works closed in 1999 and the new Honeysuckle wharf and precinct opened. Flanked by historic buildings, which house cafes, hotels and even a small winery, Honeysuckle is popular with cyclists and those out for a walk. The city has six ocean beaches and heritage-listed sea baths (swimming pools).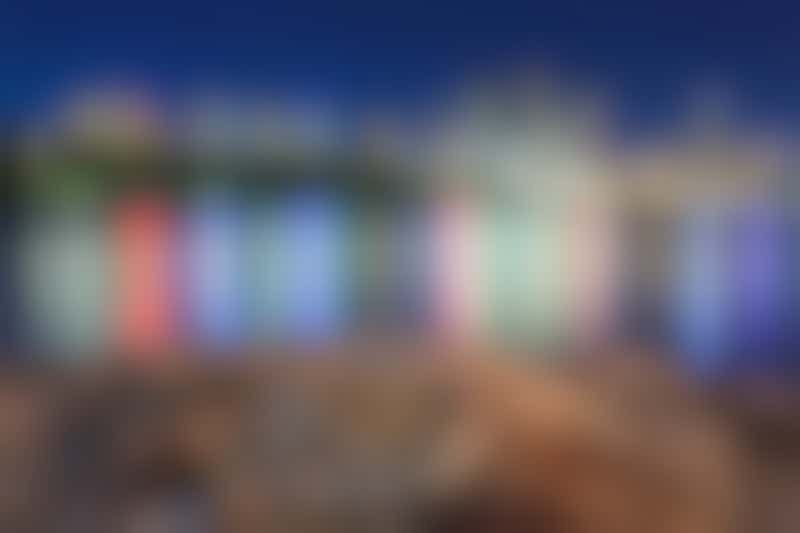 Brisbane at Night (photo: Pawel Papis/Shutterstock)
Australia Circumnavigation Cruise Tips
Prepare for an older crowd. Long cruises tend to attract retirees around 70 years old. Royal Caribbean's and Celebrity's clientele might be slightly younger than Princess' and Holland America's but not by much. Cunard's QM2 -- due to its high profile -- attracts a diverse range of Australians when it visits.
Plan for days at sea. There are many long cruise days, so take a few good books, learn a new skill (table tennis anyone?), take up dance classes, or catch up on the latest movies and your beauty sleep.
Hit the nightclub. The DJ will love you as many of the older clientele that take these cruises tend to be tucked up in bed when the disco is pumping.
Check out the deals at the spa. Long cruises tend to offer a few perks.
Buy a package. Consider buying a wine or drinks package to ease the financial pain.
Plan excursions in advance. You'll save money doing your own thing with a group of friends.