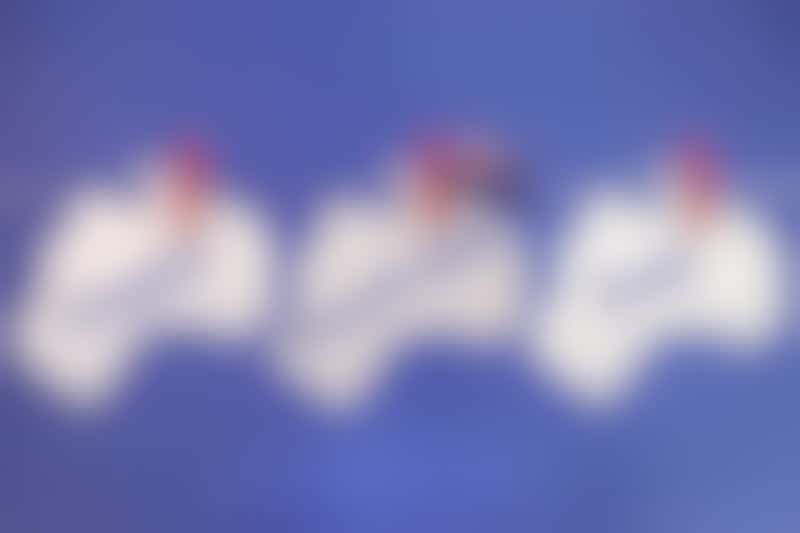 Australia Day celebrations at sea (Photo: Milleflore Images/Shutterstock)
This year, your favourite cruise lines are revving up for extravagant Australia Day celebrations. Let's see what our local ships are doing this long weekend.
Cruise Line: P&O Cruises
Ships: Pacific Explorer (moored in Sydney Harbour), Pacific Aria (White Bay, Sydney), Pacific Dawn (at sea)
Australia Day Activities: Celebrate Australia Day with Australian themed entertainment, lamingtons, pavlova, meat pies and music tracks featuring Australian entertainment icons. There are plenty of ways to be part of the onboard celebrations from entering the Australian national anthem sing off, karaoke or trivia competitions, to learning to decorate the perfect pavlova, or watching an Australian-themed movie marathon.
Cruise Line: Carnival Cruise Line
Ships: Carnival Spirit (at sea), Carnival Splendor (at sea)
Australia Day Activities: All passengers will receive a miniature Australian flag, with optional face painting and temporary tattoos also on offer. An Australia Day Party will be hosted onboard the Lido Deck on Carnival Legend and Carnival Spirit, featuring a delicious BBQ and prizes for the best Australia Day outfit. Other activities during the day include Aussie themed trivia, relay races, Australian movies and specially themed arts and crafts for kids.
Sydney Harbor on Australia Day (Photo: Gavin Morrison/Shutterstock)
Cruise Line: Celebrity Cruises
Ships: Celebrity Solstice (at sea)
Australia Day Activities: Keeping up with modern Australian culture, Solstice will treat passengers to delicious treats and fun activities with an Aussie flavour throughout the day.
Cruise Line: Royal Caribbean
Ships: Ovation of the Seas (at sea), Radiance of the Seas (Tauranga, New Zealand), Voyager of the Seas (Lifou, New Caledonia)
Australia Day Activities: Look forward to a belly flop contest, sexiest man competition, cricket, and face-painting. During the day, there will be parties on the pool deck with a barbeque, where passengers are encouraged to get into costume to win the 'Best Dressed Aussie' prize. Australian classic meals such as prawn skewers, meat pies, lamb chops and lamingtons will be served with local wines and beers. Into the night, celebrations continue with bands and DJs playing Waltzing Matilda, Kylie Minogue, INXS, John Farnham and more.
Cruise Line: Princess Cruises
Ships: Sea Princess (at sea), Majestic Princess (at sea), Golden Princess (Kangaroo Island, South Australia)
Australia Day Activities: Princess ships will be decorated in green and gold and Australian flags. Dinner menus will feature gourmet local cuisine including Tasmanian smoked salmon and Northern Territory barramundi.
Cruise Line: Dream Cruises
Ship: Explorer Dream (Auckland, New Zealand)
Australia Day Activities: Australia Day celebrations will include live music and Dream Cruises' Wet & Wild Summer program featuring a water drumming show and water gun fights on the pool deck.
Cruise Line: Norwegian Cruise Line
Ship: Norwegian Jewel (Burnie, Tasmania)
Australia Day Activities: Australia Day celebrations will kick off with the national anthem sung by one of the ship's Australian singers. A poolside barbeque will have a band playing Australia's greatest hits including songs by INXS, Men at Work, Bee Gees, AC/DC and more. An Aussie-themed cake will be cut for passengers to indulge in, and the buffet is set to offer some delicious Australian dishes.
Cruise Line: Cruise & Maritime Voyages
**Ship:**Vasco da Gama (at sea)
Australia Day Activities: Vasco da Gama will host an Australian Fair on board, with games such as thong tossing, kangaroo hop, and pool games. If the weather permits, there will also be a classic Aussie barbecue lunch on the deck, accompanied by live music. The evening's show will be themed around Australian music and there will also be Australia-themed quizzes and crafts during the cruise.
Cruise Line: Viking Ocean Cruises
Ship: Viking Orion (at sea), Viking Sun (at sea)
Australia Day Activities: Australia Day celebrations will include a Wintergarden get together for Australian guests hosted by officers, an exclusive performance from Viking's resident entertainers followed by a guest-led rendition of the national anthem, and an Aussie BBQ lunch followed by a dinner menu that includes items such as fish and chips, meat pies, chicken parmigiana and pavlova.