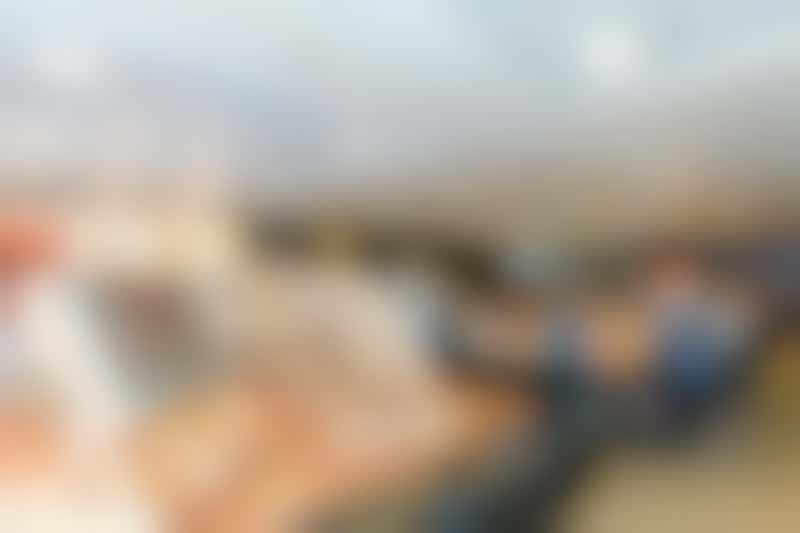 Artist Loft on Oceania's Riviera (photo: Cruise Critic)
Part of what makes Oceania Cruises unique is the fascinating art collection onboard its vessels. So perhaps it's no surprise that the company provides an interesting onboard option to budding artists and passengers who enjoy socializing while creating. Oceania's Artist Loft, a studio space on sister ships Marina and Riviera, provides an outlet for creative talent under the watchful eye of an artist-in-residence.
What is the Artist Loft on Oceania?
The Artist Loft is part venue, part experience. Passengers sailing on Marina or Riviera can visit the space, located on Deck 12, to work on new skills or hone existing ones. It's a large workshop with long tables so passengers can spread out. Shelves line one of the walls so projects can be stored for drying and safekeeping between classes. Oceania hires artists, on contracts that range from a few weeks to several months, to lead sessions on creating -- and understanding -- art. While the two ships in Oceania's O Class are the only ones with dedicated, purpose-built art centers, other ships, like Insignia, occasionally host classes in pop-up spaces, like lounges or computer labs.
How it Works
Courses begin early in the cruise, so passengers have multiple opportunities to work on their pieces, with the artist providing instruction and feedback. Or cruisers can simply attend one session, as classes are different from one to the next. The artists dictate the projects based on their skills, so one person might specialize in watercolors, another in glass. Classes last about 90 minutes, and passenger limits vary depending on the space needed to create. They generally are offered twice per sea day or once daily on port days. Courses and materials are free.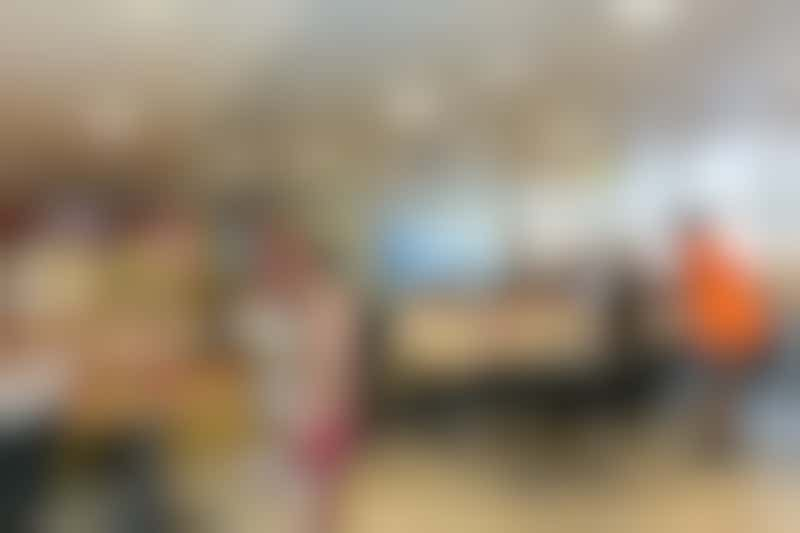 Artist Loft on Oceania's Riviera (photo: Cruise Critic)
What Makes It Cool?
The Artist Loft on Oceania is pressure-free, so even if you think your skills are limited, you can have fun in an environment that is supportive. Plus, you'll work with exceptional artists who have the time to give you hands-on instruction. The artist directs the classes, and she sets the tone, which is usually fun, sometimes loud and often social. (A round of bloody mary's might be ordered for a morning session, for example.)
Classes are offered numerous times during a cruise, so you don't have to attend all of them, though each one is different. By the end, you'll have a finished piece of artwork to take home with you. Oceania sets up one final session where passengers can show off their art to one another and talk about the process.
You'll also get a chance to bring home a work from the artist, as his pieces are displayed in the studio as well as around the ship and are available for purchase. While instruction is the primary aim for the artists, they also create onboard, perhaps finding inspiration from the varied destinations the cruise ships visit.
How Can I Try It?
If you're sailing on Marina or Riviera, take a look each day at the cruise calendar (called "Currents" and usually left in your cabin). Your first day onboard might include an opportunity to meet the artist-in-residence and sign up for classes, but advance registration isn't always necessary -- drop-ins at class time are accommodated.
Show Oceania Cruises