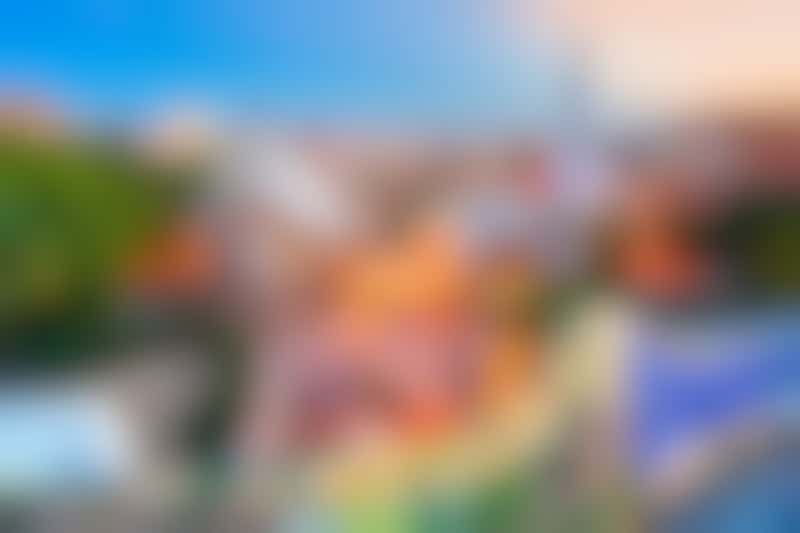 Barcelona's Park Guell (Photo: Luciano Mortula/Shutterstock)
At every turn, you'll see how artists shaped art in Barcelona, where you'll find the distinct architecture of Gaudi, the playful shapes of Miro, the surreal landscapes of Dali and the local haunts of visited by Picasso in his formative years. Barcelona still contains a thriving street art scene; walk the twisting, narrow corridors of Barri Gothic or the old district, and come face to face with lion doorknockers artfully coated in sky blue spray paint. If you're an art-lover with some time in "Barca," pay homage to masterpieces located in homes, galleries, parks and even alleyways across the sprawling city and its outer reaches.
Booking tickets online often saves a few euros and time in line. Staying for a few days pre- or post-cruise? Passes like Articket allow entrance to six museums (CCCB, Fundacio Antoni Tapeis, Fundacio Joan Miro, MACBA -- the modern art museum, Museu Nacional d'Art de Catalunya and Museu Picasso) for a flat rate of 30 euro. The city's hop-on, hop -off buses also stop at most of Barcelona's top museums and attractions if you want to do them independently.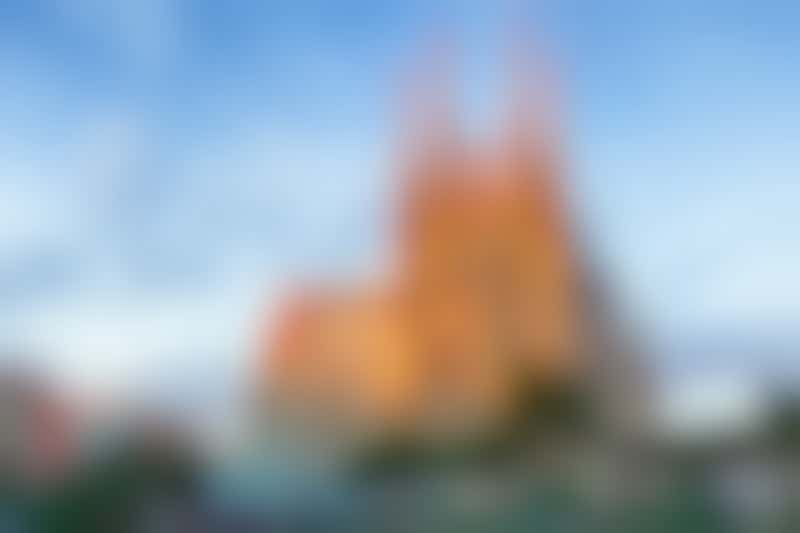 Antoni Gaudi's Sagrada Familia (Photo: TTstudio/Shutterstock)
The Architecture of Antoni Gaudi
It's almost impossible to wander the center of the city without construction from Gaudi stopping you. Sagrada Familia and Park Guell are some of the most mobbed spots in the city -- for good reason. The artist and architect's ahead-of-his-time achievements are a draw for art-lovers and awe-inspired bystanders. Use any word -- even if it seems contradictory -- to describe Sagrada Familia, and it probably applies: modern, traditional, playful, sobering. A tall basilica with intricate carvings and multiple facades in varying styles has some of the most vibrant stained glass we've ever seen. Sagrada Familia is perhaps Barcelona's best-known landmark, and construction of Gaudi's vision carries on more than 130 years after it began. Other must-see Gaudi sites include Casa Batllo, Casa Vicens and Park Guell, colorful and peculiar private residences he designed; Casa Mila or "La Pedrera," with its stone chimneys; the lesser-visited Colonia Guell, a small church and crypt; and El Drac de Gaudi, metal dragon gates at Finca Guell on the outskirts of the city.
Museu Picasso
If you have to pick one museum to visit in Barcelona, this is it. Pablo Picasso spent his early years in the city. (He frequented local cafe Els Quatre Gats, still open and serving the menu he designed.) Housed in five palaces built from the 13th through 15th centuries -- all examples of Catalan civic gothic style -- the museum buildings are attractions in themselves. Some 4,251 Picasso pieces are housed in the permanent collection. Temporary collections mean you just might catch glimpses of works outside the standard collection, such as a painting by El Greco. These early drawings and portraits are a treat for diehard Picasso fans but could be a slight disappointment to someone expecting the larger, louder and more famous pieces for which the artist is known. Either way, wandering the grounds and galleries is a pleasant way to spend an artful afternoon or evening.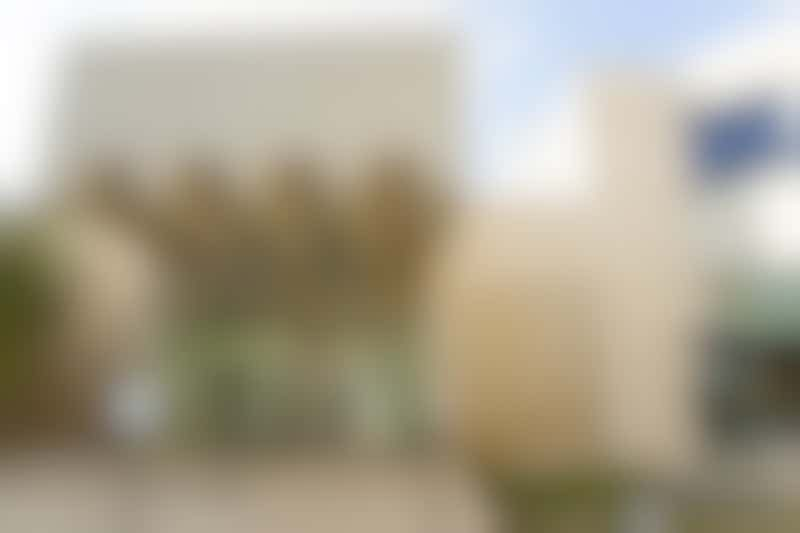 The Fundacio Joan Miro museum (Photo: antonio sena/Shutterstock)
Fundacio Joan Miro
High in the hills of Parc de Montjuic lies Joan Miro's private museum, a tribute to the Barcelona-based contemporary artist. The works are on display in a white structure built by Josep Lluis Sert, Spanish architect and city planner. (It has been declared a Site of Cultural Interest, and tours focused the building are offered.) Miro's major works fill the rooms; it's a deeply personal collection with many of the pieces donated by Miro. The museum houses a vast collection of the surrealist artist's work with 8,000 drawings, 217 paintings, 178 sculptures, nine textiles, four ceramics and almost all of Miro's prints. An excursion to the Fundacio makes for a scenic day trip. Parc de Montjuic provides a picturesque overlook of the city; it was the site of the 1929 World Expo and 1992 Olympics, which shaped the city into its modern form. Nearby are botanical gardens, the Olympic Museum and the Caixaforum, a cultural center hosting notable temporary exhibitions.
Dali Theatre-Museum
About two hours outside of Barcelona, by car or train, is the site of the Salvador Dali museum in his hometown of Figueres in the province of Girona. Dali is buried in a crypt below the stage in the building that was once the town's theater. He had envisioned the building before he died: "I want my museum to be a single block, a labyrinth, a great surrealist object. It will be totally theatrical museum. The people who come to see it will leave with the sensation of having had a theatrical dream." It in fact holds the largest collection of works by Dali in any single location -- along with a small collection of featured works by artists such as El Greco, Duchamp and by request, friend and fellow Catalonian artist Antoni Pitxot. This slight trek outside of Barcelona is worth it. If there's enough interest to fill a bus of passengers, most cruise lines provide a shore excursion to the museum that includes a walking tour of the historic Girona area, along with a guided tour of the art. Joies Dali, a separate two-story building containing jewelry designed by Dali, is also nearby.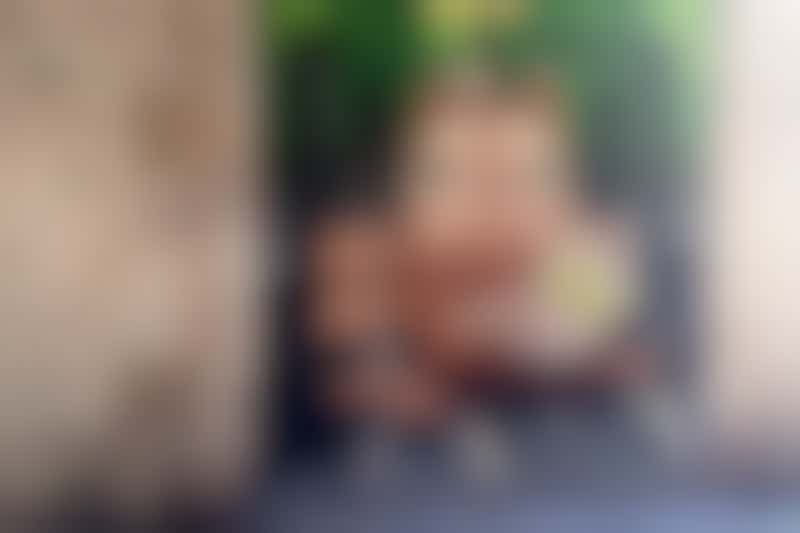 Street art in Barcelona (Photo: Brittany Chrusciel)
The Street Art
To access the heartbeat of Barcelona's thriving street art scene, you need neither a degree in art history nor an entrance fee. Simply wear your walking shoes, and bring an attention to detail. Street art in the form of tagging, murals, collages and other graffiti is found throughout the city's various neighborhoods; visit the Barri Gothic, or Gothic Quarter, to find a densely packed version. You might see a garage door featuring a cartoon hound with a camera or thuggish-looking White Rabbit from a dystopian Wonderland. Look up, or you might miss an homage to Picasso, Dali and Miro. Guided walking tours, like the Barcelona Street Style Tour, are available. Choose from the trendy El Born district in the Gothic Quarter or the up-and-coming El Raval. The company even offers a street art bike tour through Poble Nou, an industrial area brimming with the latest creations from Barcelona's most talented street artists.