Are cruises safe? It's one of the most common questions we hear from cruise veterans and first-timers alike, and this has become especially true during the coronavirus pandemic, which has a thrown a harsh light onto the cruise sector.
To help you make informed decisions about cruise ship safety, Cruise Critic has broken down the most common cruise safety concerns.
COVID-19 Safety and Precautions
Safety in the wake of the global health crisis is top-of-mind for many potential cruisers as during the COVID-19 pandemic and cruise lines are implementing a wide array of COVID-19 health and safety protocols with the aim of a spring 2021 restart. Months in the making, these changes will help make the cruise experience safer than ever once sailings are given the green light to resume.
However, two lines have already successfully restarted cruising -- MSC Cruises and Costa Cruises -- both of which put in place a robust set of health protocols to combat the virus and which as of time of writing have so far prevented an outbreak onboard.
In terms of US lines, a sneak-preview of these changes can be found in the Healthy Sail Panel Recommendations formed by Norwegian Cruise Line Holdings and Royal Caribbean Group over the summer of 2020.
Among the panel's list of 74 individual recommendations are policies that should come as no surprise. These include mandatory masking when in public areas of the vessel, including corridors; hand sanitizing; contactless interactions whenever possible; enforced physical distancing requirements; and a host of other technical improvements, such as enhanced air filtration systems onboard equipped with things like HEPA filters and UV-C irradiation.
The onus will also be on cruisers not only to comply with these new practices and protocols, but also to fully research the necessary requirements for COVID-19 testing (via PCR test), and observe any necessary quarantine requirements, pre-or-post-cruise, as set out by their destination and home countries.
It will also be more critical than ever to ensure that all passengers have valid travel medical insurance which covers COVID-19. Travel insurance has never been more necessary than now, and should not be overlooked as a tool to ensure overall safety and peace-of-mind when cruising resumes.
*As of this late-2020 writing, there are still numerous specifics about the resumption of cruise that will be revealed in due time. Cruise Critic will update this article with the latest COVID-19 information as it becomes available. *
Ship Safety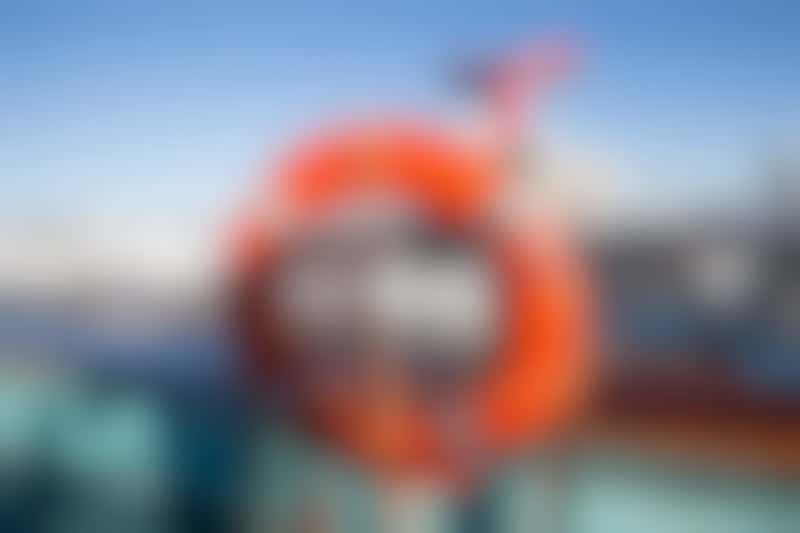 The Universe Pool and Whirlpools on Carnival Triumph
Accidents involving cruise ships do happen, but they are exceedingly uncommon. Cruise ships that sail in U.S. waters are regularly inspected by the U.S. Coast Guard for any irregularities or safety issues that might be of concern, along with the U.S. Centers for Disease Control and Protection as part of its long-standing Vessel Sanitation Program.
All cruise ships (regardless of where they sail) operate under international rules, known as Safety of Life at Sea (SOLAS), which regulate everything from fire safety to navigation and maritime security. Cruise lines also have to abide by local government regulations when calling on countries outside the U.S.
Cruise ships are technical entities and small fires, electrical outages and propulsion problems do occur. But chances are you'll never even be aware of any such problem and cruise safety is virtually never compromised by such incidents.
Despite two high-profile incidents -- Costa Concordia (2012) and the Carnival Triumph engine room fire (2013) -- overall cruise ship operational incidents declined by 15 percent between 2009 and 2014, according to a report published by maritime research company G.P. Wild International on behalf of Cruise Line International Association.
Using 36 publicly available sources (government data, trade publications, media reports and the like), the report compared incidents involving fire, technical breakdowns, groundings, storm damage, collisions, sinkings, passengers missing and overboards, in relation to industry metrics including passenger volume, miles traveled, travel duration and other data points.
As an example, the number of "significant" fires dropped from four in 2009 to two in 2013, and the number of "significant" strandings and groundings went from five in 2009 to one in 2013. G.P. Wild International defines a significant incident as one in which the ship suffers more than a 24-hour delay to the published itinerary, or fatalities or serious injury occur to either passengers or crew.
In addition, when compared against other forms of transport, cruising had the fewest fatalities per billion passenger miles, the report found. In 2011, the most recent year for which data is available, the cruise industry saw a 0.08 passenger fatality rate as compared to 0.8 for commercial air, 3.3. for passenger cars and 11.9 for the U.S. rail system.
Personal Safety
View of the sea from a balcony cabin on Carnival Freedom (Photo: Cruise Critic)
Cruise Critic asked readers, "Have you ever been affected by crime, minor or major, on a cruise ship?" The answer of more than 89 percent was … no. Statistically speaking, incidents involving personal safety are exceptionally rare. According to data provided by the cruise lines to the FBI (only crime reports that are no longer under investigation are reported to the public), in the first three quarters of 2015 there were two suspicious passenger deaths, three assaults on passengers resulting in bodily injury and nine sexual assaults on passengers on ships across Carnival Cruise Line, Holland America Line, Norwegian Cruise Line, Princess Cruises and Royal Caribbean International ships.
To put that number in context, that's 14 people compared with the estimated 217,000 passengers who sailed on those ships in just one sailing of each ship (let alone nine months of sailings).
Another common concern for potential cruisers is a fear of falling overboard, but this is extremely difficult to do accidentally. All cruise lines adhere to strict rules for minimum railing and balcony heights, as well as structural barriers. Sadly, the vast majority of person overboard instances are suicides or passengers acting irresponsibly (such as climbing up onto railings, either sober or intoxicated).
"I've been on a dozen cruises and never had a safety issue," wrote Cruise Critic member Quilting_Cruiser. "But, I don't let my guard down any more than I would if I were on a land vacation. I pay attention to what's going on around me and I don't make stupid decisions."
Being aware and paying attention are the best ways to stay safe on cruise ships, as they are anywhere. While the cruise lines put a lot of effort to maintaining cruise ship safety, with security officers and cameras always watching, passengers cannot give up their own personal responsibility.
General safety rules apply on cruise ships, just as they do at home or at any resort or lage hotel: don't accept drinks from strangers, control the amount of alcohol you intake, be aware of your surroundings, don't go into a stranger's room and keep your cabin door locked at all times.
Pool Safety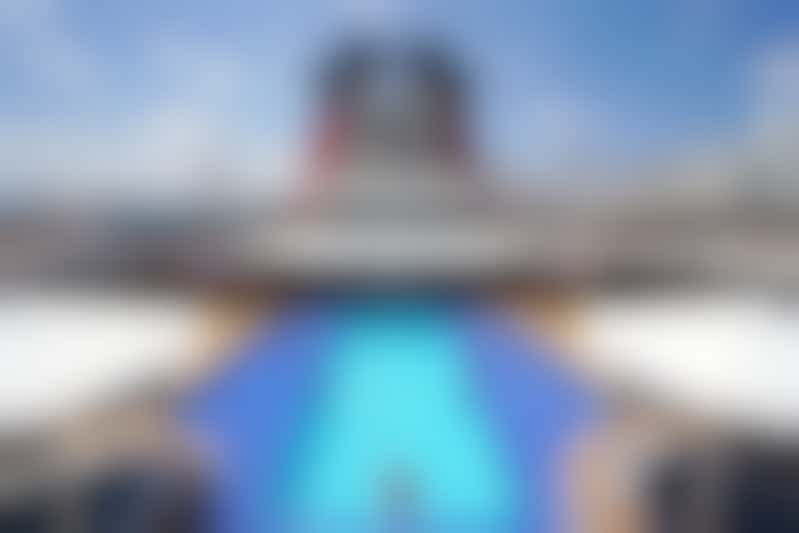 Goofy's Pool on Disney Magic
Drowning is a potential danger on any cruise ship, and only three cruise lines employ full-time lifeguards -- Disney Cruise Line, Royal Caribbean and Norwegian Cruise Line -- all of which have trained lifeguards on its ships, and they are only stationed at family pools during set hours.
Passengers are responsible for watching their own children and travel companions and following posted pool safety rules. Kids should be given a set of rules by their parents before getting in the pool, and a responsible adult should always be actively watching (not with one eye on a magazine).
Adults are not immune to danger, especially when the umbrella drinks are flowing; keep an eye on your travel party, regardless of age.
Pirates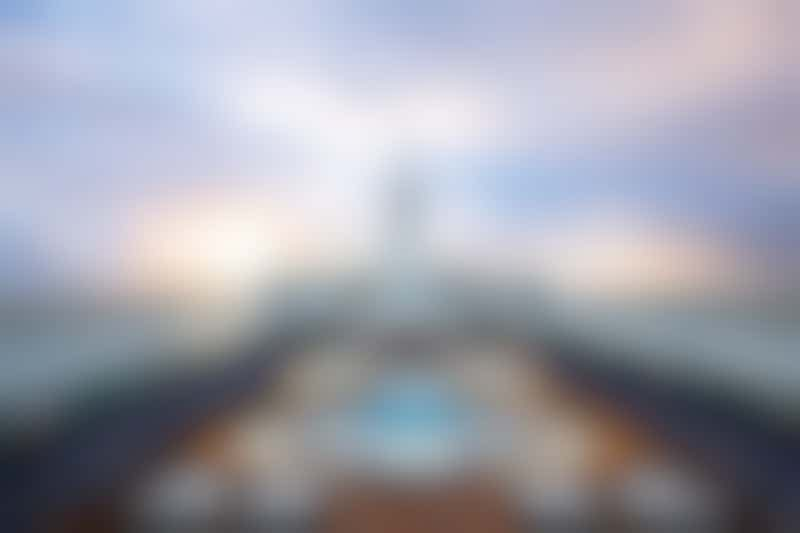 Nautica Activity/Entertainment
There have been no pirate attacks on cruise ships in at least five years, but despite this, cruise ships have not stopped taking precautions when traveling in areas previously known for pirate activity -- namely the Gulf of Aden (a gulf located in the Arabian Sea between Yemen and Somalia).
Ships traveling through this area of the world usually go in convoy and typically take on extra security to keep passengers safe. Additionally, all exterior lights are dimmed and cruise travelers are asked to keep the lights in their cabins at the lowest settings in order to make the ship less of a target. Very few cruise ships sail through the Gulf of Aden each year, so the likelihood you'll be sailing into pirate territory is incredibly low.