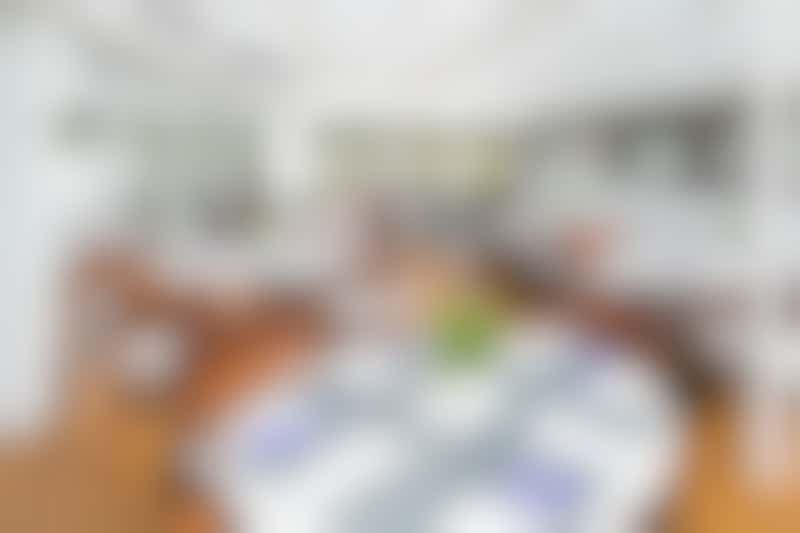 Aquavit Terrace on Viking Gullveig (Photo: Cruise Critic)
Already a pioneer in the river cruise industry, Viking River Cruises once again showed its penchant for thinking ahead when it introduced the concept of an alternative eatery onboard a river boat in 2012. Viking redesigned its river boats, which were once considered too small to host second dining spaces, to make room for the Aquavit Terrace, a sun-filled, quiet alternative to the main restaurant offered on all of its Longships.
Ambiance
Aquavit Terrace, an indoor/outdoor cafe, is all sunlight and airiness. Situated at the front of the boat, the space features more than 180 degrees of floor-to-ceiling glass doors, giving it a wonderful openness. It's a popular spot to take meals, as it's much quieter than the main dining room and the views are second to none. The room is also popular for late-afternoon card games, especially in the cold late fall months when the sunlight pouring through the glass doors offers a warm refuge. (In November and December, the outdoor portion of Aquavit is usually closed to passengers.)
Outside, the furniture is limited to several round tables, but the indoor space is evenly divided between tables for eating and playing cards and comfy gray and white sofas, loaded with throw pillows. They are perfect for a catnap in the sun.
---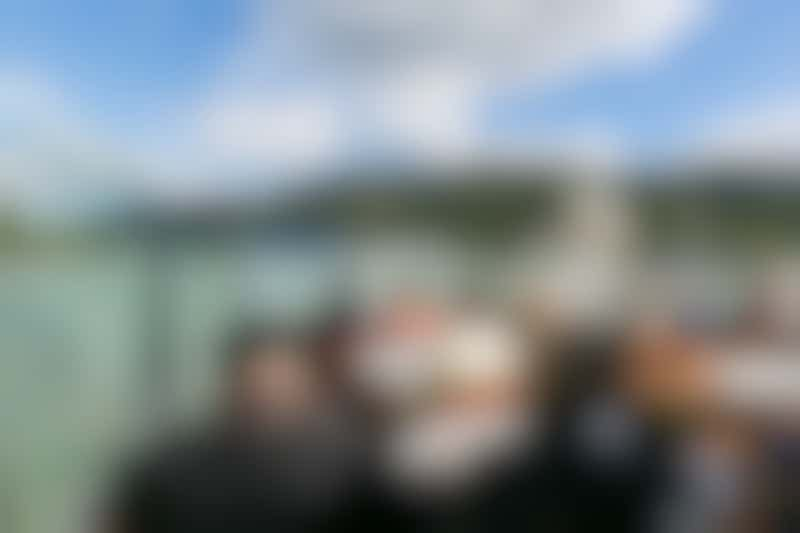 Aquavit Terrace outdoor seating on Viking Gullveig (Photo: Cruise Critic)
Meals
Breakfast, lunch and dinner are served in Aquavit Terrace at round tables that can each accommodate up to five diners. Tables are located outside and inside, so that dining is possible to matter what the weather.
Breakfast, which typically starts before the sit-down service in the main dining room and ends later, offers a selection of pastries, cold cuts and sliced cheeses, fruit, yogurt and muesli, along with bread with butter, cream cheese and varied jellies.
Lunch and dinner offer lighter alternatives to the main dining room service. A typical spread for lunch includes soup, a trimmed down salad bar, kebabs and cold-cut sandwiches. Once per sailing, Aquavit Terrace might offer a full-throttle and very popular burger bar with all the toppings.
The dinner menu is the same every night, but for one special that changes daily. Starters are a Norwegian sampler with salmon dip, roasted bell peppers, crabmeat salad, shrimp salad, Norwegian cheese and flat breads, and a chopped salad made with bacon, crushed Scandinavian-style crisp bread and artichokes. Entrees are poached Norwegian salmon, prime rib-eye steak and chicken breast in a barbecue sauce. The daily special can be anything from barbecue beef sliders and sliced tenderloins to sauteed fish cakes or poached shrimp.
A vegetarian dish is usually available at lunch but never at dinner. Aquavit Terrace crew members cannot accommodate cruisers with special dietary needs.
---
Price
All meals served in Aquavit Terrace are included in the price of your cruise fare.
---
Ships
Every Viking Longship has an Aquavit Terrace, as do Viking Legend and Viking Prestige. Viking Ocean ships also have Aquavit Terraces, but they are much larger and offer an entirely different menu.
Show Viking River Prices