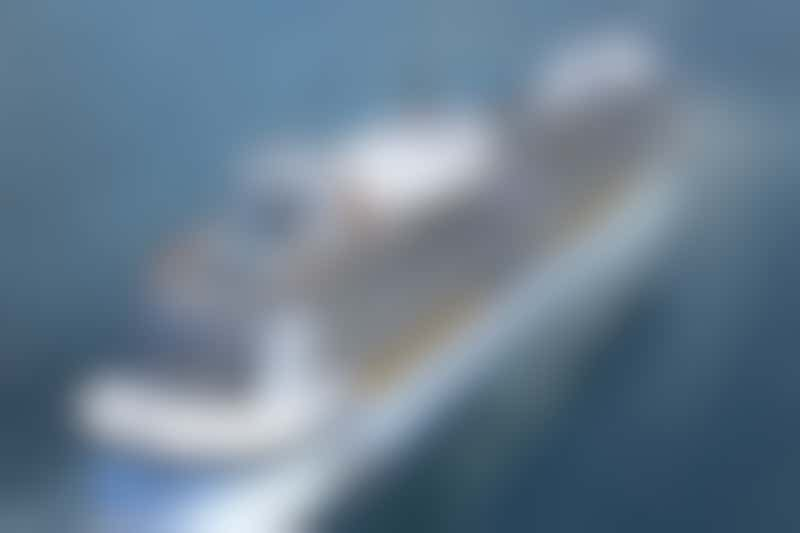 Royal Caribbean's Anthem of the Seas shortly after its 2015 debut. (photo: Royal Caribbean International)
Just weeks after its April 2015 debut, we stepped aboard Royal Caribbean's Anthem of the Seas where we chatted with Royal Caribbean President, Michael Bayley, about the mega-ship, its innovative features and some major changes with the Quantum Class. During a Cruise Critic chat, Michael answered our members' most pressing questions about the 4,180-passenger ship and its plans for the future.
This Anthem of the Seas FAQ recaps Cruise Critic's favorite questions and answers from our chat with Michael:
Q. What are the major differences between Anthem of the Seas and its older sister, Quantum of the Seas?
A. There are several differences, but they are all minimal. The biggest difference is the artwork. While Anthem embodies a natural feel, with cherry blossoms and tree branches as part of its decor, Quantum's just "a little more out there." Anthem is also home to GiGi, the giant giraffe statue, whereas Quantum houses a giant bear statue. The swing from Two70, which is onboard Quantum, is missing from Anthem, and there are more suites on Anthem versus Quantum.
Q. There are far more restaurants and dining options onboard Quantum-class ships as compared to traditional cruise ships. What is the reason behind this?
A. When building cruise ships today, we have an eye on the future. Passengers are giving every indication that they want more choices. Royal Caribbean is providing them with the variety they're looking for, starting with the Quantum-class ships.
Q. Anthem of the Seas is one of the largest ships in the world. Once the ship returns to port, how long, and how many crewmembers, does it take to clean the ship completely?
A. When it comes to post-cruise cleanup, it's all hands on deck. Remarkably, the crew is able to clean Anthem from top to bottom in a little more than five hours.
Q. Why isn't Royal Caribbean keeping a Quantum-class ship in the United Kingdom?
A. Quantum-class ships are in demand all over the world, and Royal Caribbean is giving everyone the chance to check them out. (In total, the company has 23 ships located across the globe.) Anthem is anchoring in New York as of November 2015, and it will stay there for good. In turn, Royal Caribbean is relocating Independence of the Seas, which was voted most popular by Cruise Critic U.K., to Southampton.
Q. The NextCruise program has undergone many changes over the last couple years. What other changes will passengers see with the NextCruise program onboard Anthem?
A. During the next 12 to 18 months, passengers will see quite a few changes with Royal Caribbean's NextCruise program, which allows passengers to book future Royal Caribbean cruises while onboard. Changes will include an increase in staff and new incentive levels, in conjunction with the company's travel agent partners. However, there will still be perks to booking with the onboard program. For example, passengers can receive up to $500 onboard credit when booking through Royal Caribbean's NextCruise program.
Shop for Royal Caribbean Cruises
Show Prices