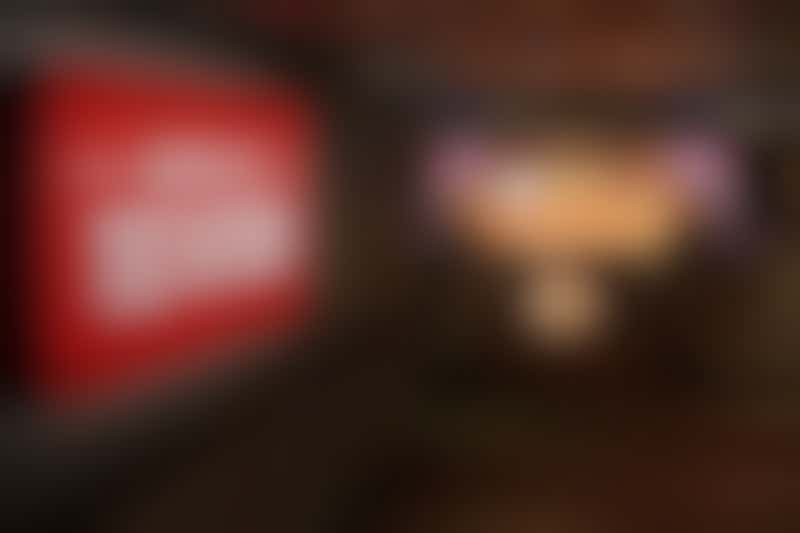 America's Test Kitchen on Holland America (Photo: Holland America Line)
Those obsessive cooks at America's Test Kitchen did all the work to perfect their recipes -- and now you get the benefits, in new demos and workshops on Holland America cruises.
What It Is
A long-running show on public television, America's Test Kitchen unleashes a squad of 50 professional cooks to test a recipe every which-way to determine the absolute best version. They also make ingredient and equipment recommendations. Those elements are all present in the 45-minute demonstrations (free) and 90-minute hands-on workshops ($39; free to Holland America's 5-Star Mariners), held on sea days, in a small theater setting.
Our Experience
We tried out the America's Test Kitchen programming on a cruise aboard Volendam, sailing from Hong Kong to Yokohama, Japan. We were a tad nervous before our first hands-on workshop, focused on pasta. Would they make us cook something 63 ways until we got it perfect? Thankfully, no. The onboard America's Test Kitchen Host, Samantha Block, is much nicer than that obsessive Bow-Tie Guy who hosted ATK's TV series for years. Block is a young chef who graduated from culinary school and spent 10 years cooking in restaurants before training at the America's Test Kitchen home base in Massachusetts. While her demeanor is warm and friendly, she can whip egg whites into submission and dish out tips like an ATK TV show regular.
Our class of eight (that's the maximum number for workshops) donned America's Test Kitchen aprons (free to take home) and paired up at four cooking stations set around a long kitchen counter in the 125-seat America's Test Kitchen theater, where Block also presents her demos. (You might know the venue as the formerly named Culinary Arts Center.) We confess, we were in "relaxed cruise mode," so were happy that most prep work was done for us in advance -- just like we were TV chefs ourselves. Block tossed some flour and eggs into a food processor, and a few whirs later, we had a ball of pasta dough, ready to feed into a hand-cranked pasta machine. Our long-forgotten Play-Doh skills came back surprisingly fast, as we put the dough through again and again, until it was translucent and stretched long enough to make a stunning bow on a gala night gown.
The main focus of the workshops is technique, so Block had already prepped the porcini mushroom ravioli filling that we spooned onto our pasta in little mounds before covering them with another layer of pasta and cutting them with a tiny wheel (the latest must-have gizmo to lose in our kitchen gadget drawer). We also learned to make tortellini by wrapping filled and folded squares of dough around our finger to make what looked like a little hat. Sure, our two-inch squares of dough weren't completely square or all exactly the same size (we ignored the ruler provided -- don't tell Bow-Tie Guy), but the imperfections show that it's handmade, right? We felt quite proud as Block popped our creations into boiling water, then finished them with a brown-butter sauce.
Due to hygiene regulations, we didn't get to eat what we cooked in the hands-on workshops. But the galley delivered perfectly executed versions at the end of class (or along the way, if more than one item was prepared) for everyone to enjoy, along with coffee and tea.
For her cooking demonstrations, Block prepared two recipes around a common theme, which ranged from "We Love Chocolate" and "Everything Salmon" to "Getting to Know Chilies" and "Meatless Monday Meals." There are eight topics in all, with more on the way by the end of 2017; one that was particularly appropriate on our itinerary was "Asian Dumplings," which played to a full house in the America's Test Kitchen theater. Block showed us how to make shrimp pot stickers and shu mai, the steamed Chinese dumplings that have pleated casings with meat peeking out of the top.
Every session was packed full of savvy tips -- something that distinguishes these presentations from the usual recipe demo. In the dumpling version, Block added gelatin to the dumpling filling instead of pork fat to provide richness without the calories. She also demonstrated the best way to peel ginger (scrape the skin off with a spoon), recommended white shrimp versus pink or tiger shrimp ("it's sweeter, with better texture"), and advised us to always use unseasoned rice vinegar ("that way you can control the seasoning"). We even learned that water chestnuts' superpower is their special cell structure, which means they stay crunchy, no matter how they're cooked.
In the middle of every demo session, Block paused for a short video from various America's Test Kitchen regulars, who explained the science behind an ingredient or reviewed kitchen tools used in the preparations. For dumplings, the video informed us that ATK testers preferred the Joyce Chen 3-piece steamer, but also liked the Oxo pop-up steamer; we even learned we could improvise a steamer by poking a few holes in two aluminum pie plates.
Along with each workshop or demonstration, participants received large-format recipe cards with color photos and detailed instructions. Additional sheets provided technique and ingredient information -- for example, illustrations of various types of chilies, noting their name, flavor and heat level.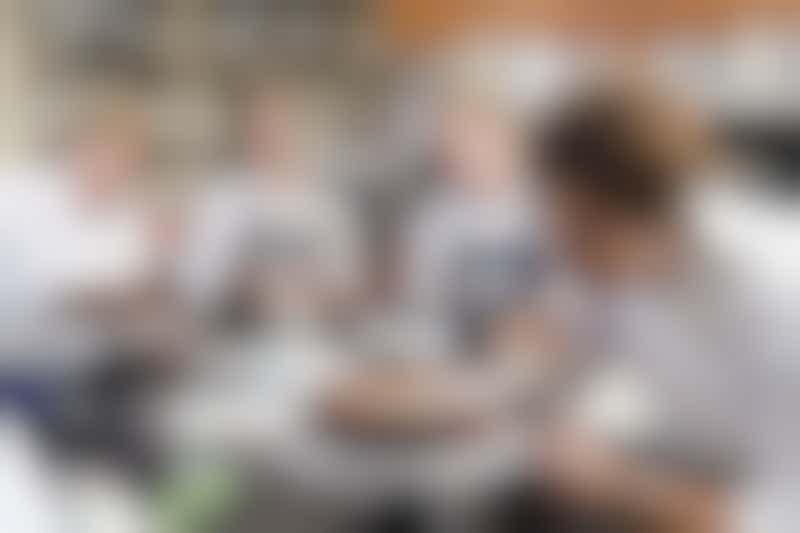 America's Test Kitchen on Holland America (Photo: Holland America Line)
Worth a Try?
Absolutely! The free demonstrations are a great addition to sea day enrichment. We got hooked and attended every demo on our cruise. Check the daily schedule to see if there's a topic of interest to you -- but know that, even if you might not make pot stickers or black-bean burgers at home, you'll likely pick up some great tips that will apply to other things you cook.
The hands-on workshops are reasonably priced for a cooking lesson, so we can recommend those, too. Don't expect to cook things from beginning to end, though; the emphasis is on learning techniques, so many prep and cooking steps are done by the host. You'll get time to master the techniques, with the help of one-on-one coaching.
Things to Note
You don't get to eat anything that's prepared in the demonstrations. (This was particularly tough during the chocolate demo, when heavenly aromas permeated the theater.) We'd like to see the line include some of the dishes (those chocolate brownies, perhaps, hmmm?) on its menus.
Holland America's 5-Star Mariners (who have logged 500 sailing days) get first dibs on the hands-on classes so, in some cases, they may take up all the available slots.
For real ATK addicts, Holland America offers a dedicated in-cabin TV channel running past America's Test Kitchen and Cook's Country TV shows 24/7.
Explore Holland America Cruises