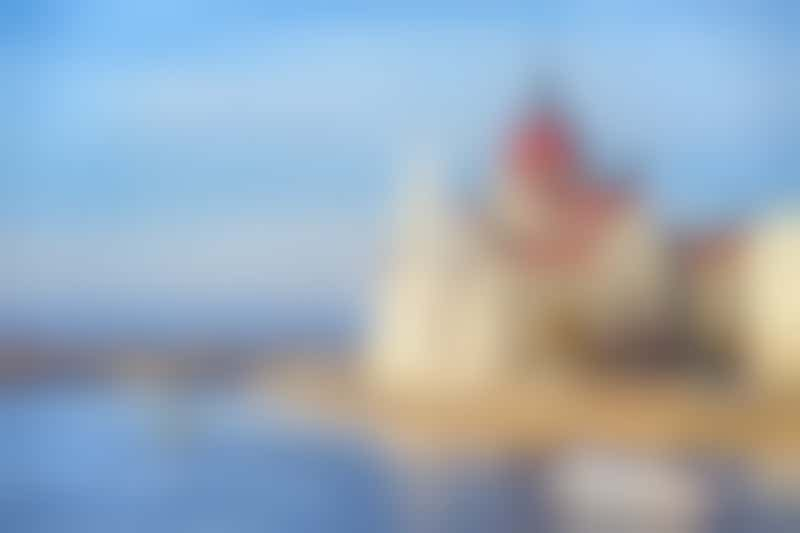 Cruising by the Parliament building in Budapest, Hungary (photo: Boris Stroujko/Shutterstock)
River cruising keeps growing, with more boats being put on more waterways in the U.S. and Europe each year. Which continent should you choose for your next river trip? It all comes down to how you'd like to spend your time. Do castles, cathedrals and historic cities float your boat (even with the hassles of overseas flights)? Or would you rather explore the less dramatic charms of Americana?
Here is a look at the similarities and differences between American and European river cruising.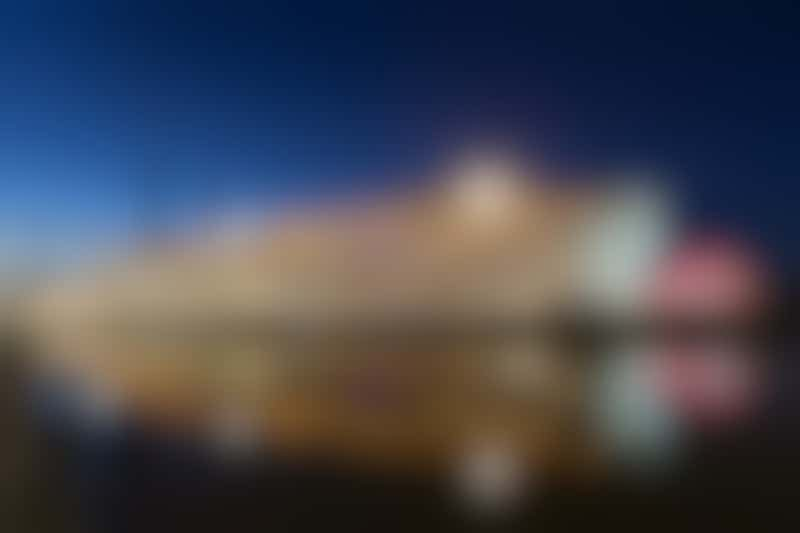 American Queen Steamboat Company's American Queen (photo: American Queen Steamboat Company)
Similarities Between American and European River Cruises
Both American and European river cruises immerse passengers in history and culture. River cruising in the United States harkens back to a time when much of the country's commerce was dependent on its many rivers and waterways. The itineraries -- especially on the Mississippi River and its tributaries (namely the Ohio and Tennessee Rivers) -- reinforce this notion with visits to antebellum Southern plantations, Civil War battlefields and the homes of timber barons, past presidents and famous authors (most of whom influenced the growth of the United States in the 19th century). Cruises out west, on the Columbia and Snake Rivers, showcase the history of the Lewis and Clark Expedition, which significantly expanded America's western territories.
European river cruises swan past landmarks on the Rhine, Danube, Seine and other major waterways. The ships often dock in the middle or near some of the world's most culturally significant cities such as Paris, Budapest and Vienna, allowing plenty of time to visit museums and take historical tours of castles and cathedrals.
Both European and American cruises also incorporate food and music into their itineraries. On the Mississippi you get to smell, taste and hear America, from the scent of barbeque ribs at lunchtime to the flavor of Cajun and Creole recipes served at dinner and the sounds of the Delta blues and Memphis jazz at night. On a European river cruise, you will drink wines from Bordeaux or the Rhone, as well as the Wachau vineyards on the Danube and port in Portugal. Effort is usually made to add local dishes to the menu.
Cruises on both continents have sailings of varying lengths. Mississippi River cruises can range anywhere from five to 21 days for a full transit of the river; Columbia and Snake River cruises are rarely longer than a week. European river cruises can range from a week on the Rhine to a three-week voyage from Amsterdam to the Black Sea; in general, 10 days seems to be the norm.
Vessels on both American and European rivers tend to be on the small side, with typically less than 200 passengers. (American Queen Steamboat Company's American Queen is one notable outlier as the ship carries 436 passengers.) Most river ships do not have full gyms, spas or casinos. Some have minimal evening entertainment, with guest musicians or local performers.
Enrichment is also a mainstay of river cruises the world over. All U.S. river cruises have a resident riverlorian onboard. Usually a published author or academic, the riverlorian keeps passengers informed about the history, culture, flora and fauna of the areas being sailed. In Europe, expect to hear lectures about the ports as you travel by, from both the staff and guest speakers.
And finally, you'll find that American and European river cruises carry somewhat high price tags (particularly if you are used to ocean cruises). That's because river cruises incorporate more in the fares, such as gratuities, tours, and wine, beer and soft drinks with lunch and dinner.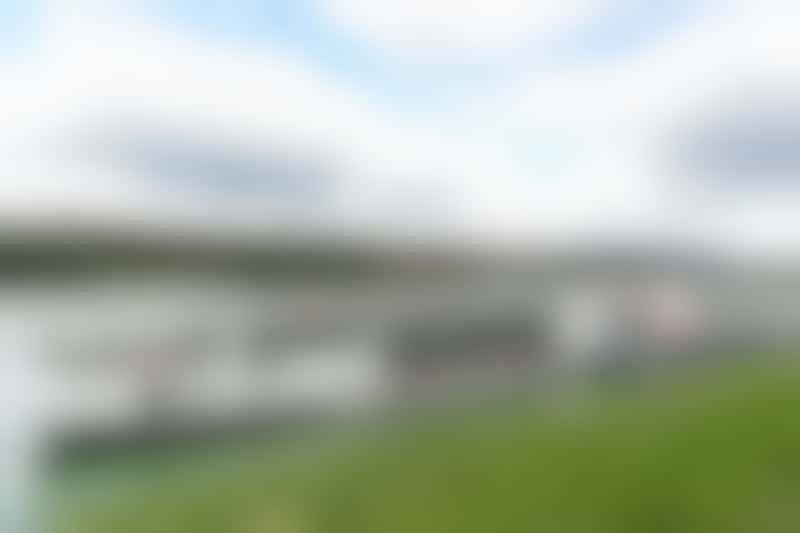 Viking's longship Gullveig docked in Melk, Austria (photo: Cruise Critic)
Differences Between European and American River Cruises
One of the biggest perks for North Americans choosing a U.S. river cruise over a Danube or Rhine River cruise is the relative ease of getting to your boat. Flights to your departure city are generally shorter than flying overseas. Plus, you don't need to worry about money conversion rates -- and no matter where you go, everyone speaks English. On the other hand, a cruise in Europe is likely to be more of a bucket list trip, with the excitement of traveling abroad. (You'll get more envious responses when you tell your friends you're cruising in the Czech Republic as opposed to cruising in Missouri.)
If the look of your ship is important, American river cruise ships are more historic-looking, as the vessels used are often replicas of actual paddlewheels. European river cruise ships are more modern in their design and artwork.
Both European and American river cruises are slower paced than ocean cruises, but scheduling similarities end there. In Europe, boats often stay in port all day and full-day tours are standard. Days in port are packed with walking tours and activities; many European river ships offer bikes, too. Squeezing in a nap is often difficult, and people with mobility issues might have problems getting around Europe's uneven pavement and cobblestoned streets. Active travelers would find themselves with more to do in Europe.
On the other hand, port visits on the Mississippi or Columbia and Snake Rivers are often a half day instead of a full. Older travelers, who typically have less energy to keep them going throughout the day, benefit from the relaxed schedules. There's plenty of time for a nap on a U.S. river cruise. Excursions are often to museums, as well as historic homes and sites. Bus tours -- some with more stops than others -- are also a common offering.
American river cruises are usually more reliable than a European river cruise, if the weather decides to act up. Both drought and extensive rain can affect a Continental river cruise. Lots of rain can make the rivers too high for ships to pass under European bridges, and if there's a drought, the waterways can be too shallow for the ships -- issues that you don't need to worry about in the States. Buy travel insurance that allows you to cancel for any reason if you're worried about the unknown.
If you love the holidays, European river lines offer Christmas market river cruises, which put you in the center of European festivities. The celebrations center around cute shops and stalls, where you can buy Christmas ornaments, sample seasonal eats and sip gluhwein (hot, spiced wine). While some American ports are beginning to consider Christmas markets for holiday cruises, it's not a guarantee, and you won't find the same level of festivities on a U.S. river cruise.
The Mississippi River in autumn (photo: John Brueske/Shutterstock)
American vs. Europe River Cruises: Bottom Line
Choose a U.S. river cruise if you enjoy a relaxed travel pace and scenic byways; are interested in American history (particularly the Civil War or the Lewis & Clark Expedition and the country's western expansion); want to experience a slice of Midwestern Americana; or aren't done with travel yet, but can no longer handle long flights to Europe.
Choose a European river cruise if you enjoy exploring castles, cathedrals and historic cities and can handle walking over cobblestones or uneven pavement; if your palate encompasses wine and international cuisine; and if you like exploring different cultures.