Cabins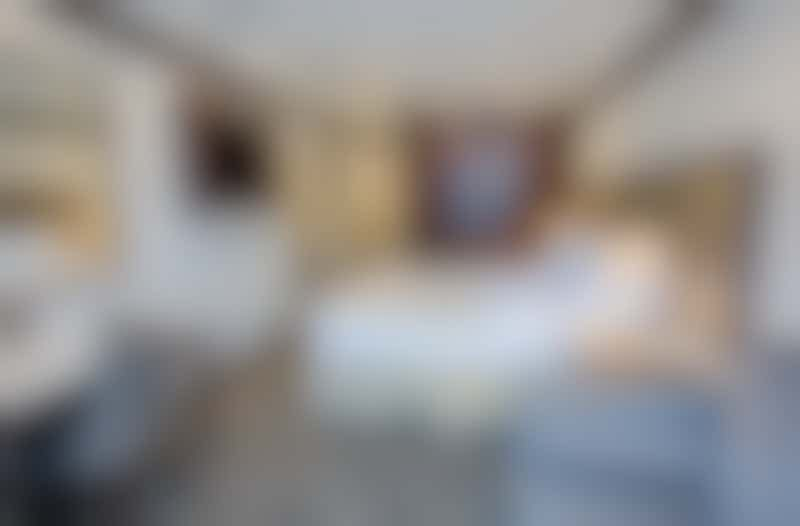 American Duchess Veranda Suite 329 (Photo: Cruise Critic)
Without the space constraints that limit European riverboats, the vessels on American waterways are delightfully spacious. Standard cabins with balconies are much larger than you find on European rivers and, in many cases, bigger than what you'll find on standard mainstream ocean cruises.
Because it's a bigger (and older) vessel, American Queen has a wider variety of cabins, including cozy interior and spacious river view. The ship plays up its historical heritage with Victorian chandeliers, wood and gingerbread trim; even the smallest cabins are a melange of polished wood, colorful Victorian patterns, framed photos that celebrate the steamship era and Victorian furnishings (antiques and reproductions). The same goes for American Duchess and American Countess, both of which follow the mould set by their classic fleetmate.
On the Columbia and Snake Rivers, American Queen Voyages' American Empress is similarly Victorian in style with ornate furniture, floral carpeting, brass, frosted-glass lampshades, lace curtains and elegant wallpaper throughout. The popular Paddlewheel Lounge – a cozy watering hole with views of the ship's bright-red paddlewheel – is one of the ship's best features.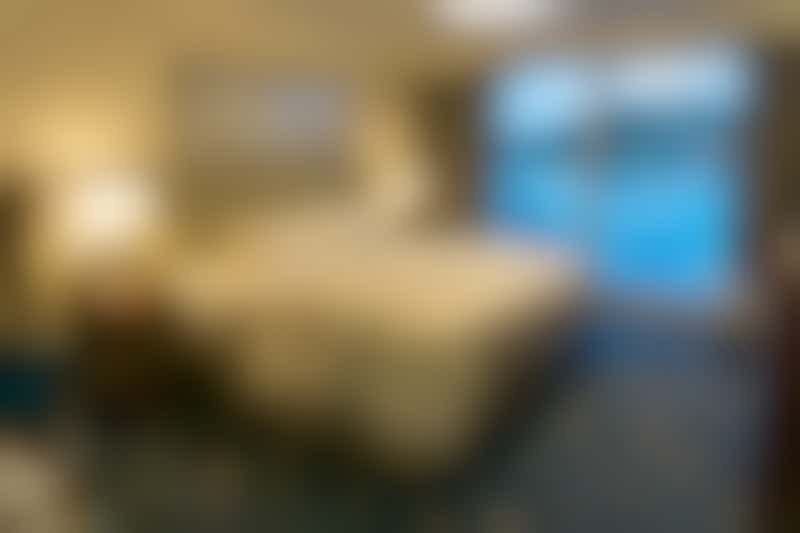 Standard balcony cabins aboard American Serenade are spacious and well-appointed. (Photo: Aaron Saunders)
American Cruise Lines' paddlewheelers pay tribute to the steamboat age, but since they are new vessels instead of refurbishments, they feel more modern (and perhaps slightly more generic). All the cabins on the paddlewheelers are fairly large sized, and almost all have private balconies. While both lines have cabins for solo travelers -- a boon for the more mature audience -- American Cruise Lines' are larger and all have at least a view, if not a private balcony.
Cabins on American Cruise Line's coastal fleet are similarly-styled: quite large, although more modern. Don't expect much in the way of fancy furnishings or trendsetting décor on the line's oldest ships, though newer vessels like American Symphony and American Serenade really kick the aesthetic styling up a notch.
Chose American Cruise Lines if you want or need large, spacious cabins.
The cabins on American Cruise Lines' Mississippi ships are among the largest on the river, starting at a whopping 290 square feet on its newest paddlewheeler, America. On this ship, the majority are 304 square feet and even the solo cabins start at 203 square feet without a balcony and 230 square feet with one.
Out in the Pacific Northwest, the cabins aren't quite as big, but still large by river cruising standards; American Heritage staterooms start at 183 square feet for a double and 149 square feet for a single (181 square feet if there's a balcony).
Choose American Queen Voyages if you don't mind taking an inside cabin or a shared veranda.
Cabins on American Queen Voyages' American Queen range from suites with shared verandas (338 to 353 square feet of space) to rooms with private verandas (with about 230 square feet of space) to the eight minuscule inside singles (80 square feet). Keep in mind that not all veranda cabins are private; the majority open to promenade decks where people can walk by while you're using them. Many passengers prefer these balconies, seeing them as a nice way to people- watch and socialize.
On the American Duchess and American Countess, inside cabins are some of the best deals around. Furnished attractively and luxuriously, these price-conscious rooms are 180 square feet (170 aboard American Countess) and are located conveniently throughout the ship.
Of course, plenty of verandah cabins are available as well – including an owner's suite that measures a whopping 550 square feet aboard American Duchess.