Cruising on the Amazon River is about as far as you can get from a staid river cruise on one of Europe's well-kempt rivers like the Rhine or Danube.
If you dream of experiencing a topsy-turvy world -- where fish swim through the upper branches of trees, where rasping frogs perch, and where long-tailed monkeys occasionally swing by to play with your hair -- you should add an Amazon River cruise to your bucket list.
The sheer scale of this gigantic "ocean-river," running through the heart of the Brazilian rainforest from French Guiana to Peru, will simply blow you away. It ranks as the world's largest river for its multitudinous tributaries and the volume of water it discharges, which is estimated (during full flood) to reach a mind-boggling 32 million gallons every second.
But no statistics could ever be as impressive as the Amazon itself. Its broad waters flow past banks dense with the greenery of the rainforest, where flame-haired monkeys and DayGlo-tinted parrots flash through the trees, their vivid colors matched by the brightly painted wooden canoes in which the local tribespeople go about their daily business.
There are many ways of sailing up the Amazon. The locals do it on narrow canoes or larger motorboats hung with tiers of coloured hammocks (their version of an overnight ferry). Visitors do it rather more comfortably on cruise ships or substantial, well-appointed river boats.
Cruise passengers also have the choice of sailing the Amazon in Brazil or in Peru. On the latter, cruises run from the Peruvian city of Iquitos along the Ucayali River (the Amazon's largest tributary) and explore the rain forest banks of the Yarapa and Dorado Rivers, other tributaries like the Maranon and Puinahua, as well as several hidden black water lakes.
However you choose to cruise along this magical river, make doing so a priority, as it's one of the world's greatest trips.
Squirrel monkeys in the Amazon (Photo: Ksenia Ragozina/Shutterstock)
Best Time for Amazon River Cruises
This really is a case of "yer pays yer money and makes yer choice," as there are pros and cons to cruising the Amazon both in the "wet" (or "flood") season (December to April) and the "dry" season (May to November).
Bear in mind that even the dry season is not really dry, as the rain forest (obviously) gets rain at any time of year. But rainfall and water levels will be lower, and more jungle paths will be accessible then. So if you like to get up-close and personal with sloths and other jungle inhabitants, the dry season is the best time to do it; you'll be able to explore further ashore on foot (and without being as plagued by mosquitoes). On the other hand, it will be hotter -- by an average 12 degrees -- than it is in the wet season, so expect temperatures in the mid- to high-90s.
If you prefer floating, the wet season is the better option for you, as water levels are, on average, 21 to 23 feet higher, so it's easier to explore some of the Amazon's smaller tributaries. You'll also see a richer variety of wildlife, partly because the higher waters will take you nearer to the forest canopy and partly because flowers and plants are in full bloom at that time, so monkeys and exotic birds come closer to the river's edge to feast.
The downside? Mosquitoes might also come out to feast -- on you. You'll also miss the main carnival month of June.
Amazon River Cruise Lines
The Amazon is a favorite haunt of luxury cruise lines -- including Silversea Cruises, Regent Seven Seas Cruises, Seabourn Cruise Line and Crystal Cruises -- whose well-heeled clients are willing to pay big for an offbeat travel experience.
Premium-plus Oceania Cruises also operates there, as does river cruise line Avalon Waterways. But the mighty Amazon differs from other rivers in that it's also able to accommodate larger ships, so Princess Cruises, P&O Cruises, Holland America Line and Fred Olsen Cruise Lines also operate Amazon sailings.
Smaller ships are more drawn to the less-explored Peruvian stretch of the river. Aqua Expeditions has one small luxury ship on the river, Aria Amazon, offering three-, four- and seven-day cruises. International Expeditions has a custom-built vessel, La Estrella Amazonica, and Lindblad runs cruises on Delfin II. Other mainstream expedition operators include G Adventures, Anakonda and Iberostar.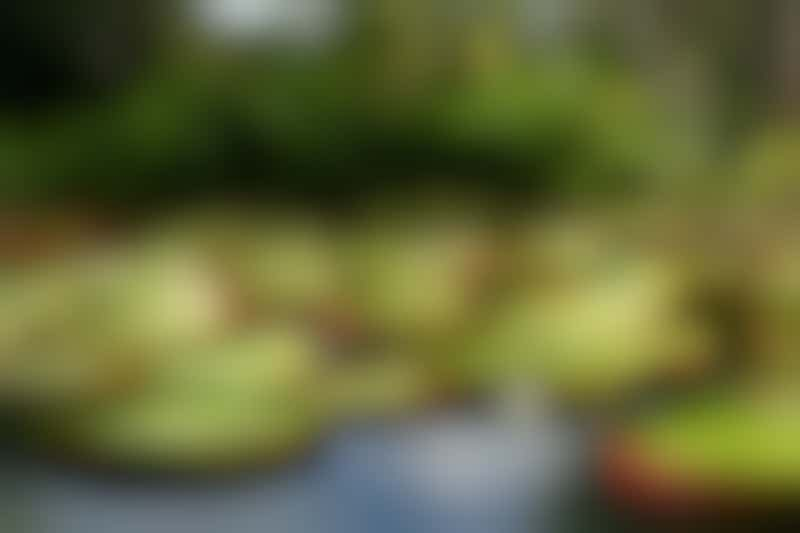 Amazon River water lillies (Photo: Andrzej Kubik/Shutterstock)
Amazon River Cruise Itineraries
There are many cruise itineraries featuring the Amazon River, ranging in duration from three nights to more than 70.
Brazilian Amazon: Most of the Amazon-specific itineraries originate in Manaus or Rio de Janeiro, sailing up the Amazon to the port of Macapa. Occasionally lines include an Amazon trip in a cruise around Brazil.
Peruvian Amazon: Cruises of three, four or seven days operate from Iquitos to the fascinating Peruvian stretches of the river. Besides exploring different tributaries, these cruises include a tour of the Yacapana Isles, famed for their population of iguanas, and take passengers to see the Yarapa River's pink and grey freshwater dolphins, to visit Madgalena village (home to gigantic water lilies) and to meet the Cocama Indians of Puerto Prado.
Amazon plus Caribbean: Some, usually originating in the Florida ports of Miami or Fort Lauderdale, concentrate on the river sailing and combine it with calls on a few Caribbean islands (Barbados, St. Thomas, Grenada) and a visit to Devil's Island in French Guiana, home of the punitive prison regime chronicled in the novel "Papillon".
Amazon plus South America or Antarctica: Longer itineraries are more ambitious, originating in Manaus or Rio de Janeiro. Some include an Amazon trip in a cruise around Brazil, while others combine the Amazon with cruises around Ecuador and the Galapagos Islands. Longer (60 nights-plus) itineraries start or end in Valparaiso, Chile, and combine a river trip with a voyage around South America and Antarctica.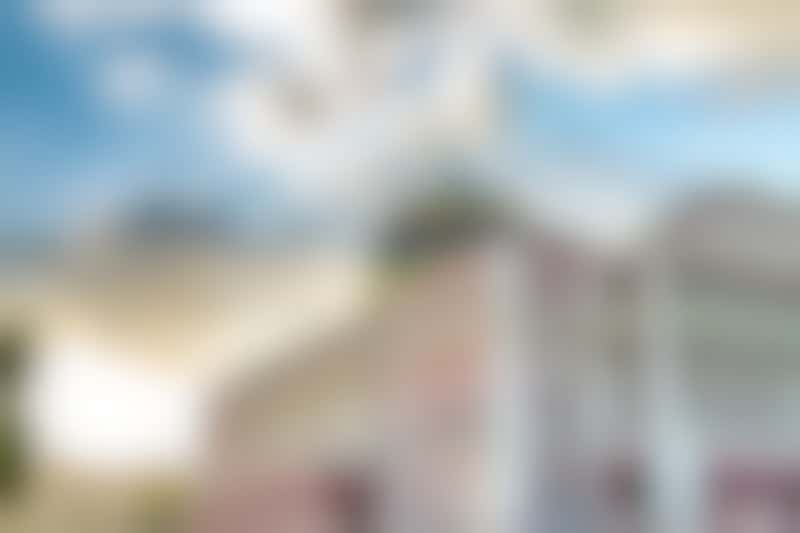 Teatro Amazonas opera house (Photo: Filipe Frazao/Shutterstock)
Amazon River Cruise Port Highlights
Most Brazilian Amazon river cruises will include calls at Parintins, Manaus, Santarem, Boca de Valeria and the Anavilhanas Islands.
Parintins: This 200-year-old township of some 80,000 souls lies on Tupinambarana Island, part of the mid-Amazon archipelago, roughly 350 miles from Manaus. It lies in the midst of dense rain forest and is accessible only by boat or plane, yet its population is massively boosted every June, when it mounts the spectacular Boi Bumba festival in the 35,000-seat BumboDromo stadium.
A competition as well as a festival, Boi Bumba revolves around various enactments of a local legend about an ox (known locally as a Boi). The performers who produce the most colorful and flamboyant Boi win the contest, and it's taken so seriously around that the locals even paint their houses the color of their favorite Boi.
Even when Boi Bumba is not on, local dancers meet, greet and mount folklorique shows for visiting cruise passengers, and Parintins is a good place to pick up souvenirs, as ships dock in the heart of the city's Downtown area. It's just a short walk away from a flea market selling handmade masks, beads, paintings and woodwork produced by local people from the indigenous Satere-Mawe and Wai-Wai tribes.
Manaus: Known as the "jungle city," Manaus is the Amazon's farthest navigable port, lying some 1,000 miles inland from the ocean. It's famous for its grandiose Teatro Amazonas opera house.
The city, which takes his name from the local Manaos tribe, started life as a focal point of the Brazilian rubber trade and was a boomtown in the late 19th century, when it was home to splendid Belle Epoque mansions and the spectacular golden-domed Opera House, which was built in 1896 from stone laboriously imported from Europe. It has now been just as painstakingly restored to its former glory.
Alas, many of Manaus' other Victorian splendours have now faded, but the Municipal Market -- an Art Nouveau-style extravaganza modelled on Les Halles in Paris -- is also worth a look if you've got time for a city tour, as is the Indian Museum, which features feathered headdresses, blowpipes and other artifacts.
Alternatively, Manaus is a good base for riverboat excursions to witness the Meeting of the Waters and visit nearby Terra Nova Island, home to a spectacular collection of gigantic water lilies and to small rural community, which supplements its living by showing its simple lifestyle to tourists.
Santarem: Located about 500 miles up the Amazon, it was originally founded by a band of confederates fleeing the American Civil War, so don't be surprised if you find you share a surname with at least one of its 150,000 latter-day inhabitants.
As with Manaus, Santarem's prosperity was built on the rubber trade, and if you take a stroll around the port, you'll see vast quantities of the stuff being prepared for shipment.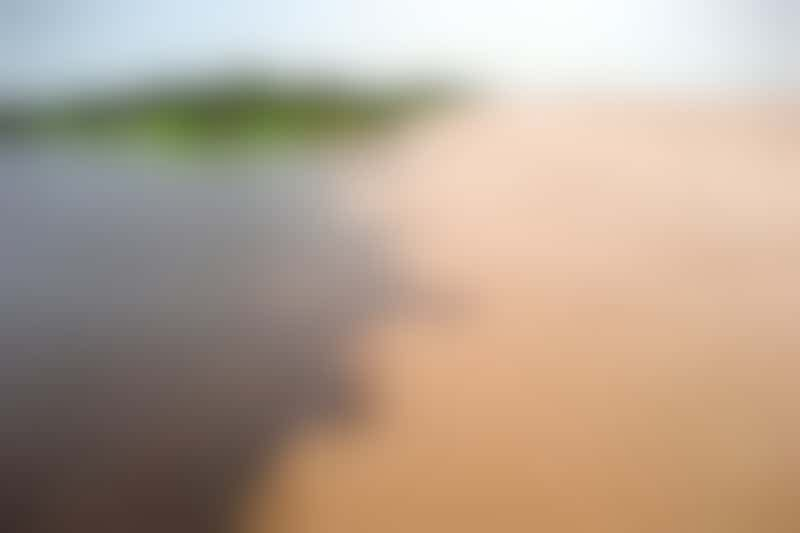 The Meeting of the Waters (Photo: guentermanaus/Shutterstock)
You'll also see rather more picturesque local riverboats and dugout canoes, and if you venture on tour along the 28-mile-long Cuiaba Highway to the Santa Lucia Woods, you can follow trails through virgin rain forest richly populated by monkeys, parrots, three-toed sloths, anteaters and other fabulous critters, while local woodsmen point out some of the 400 species of local flora.
A better option in the wet season is to take a riverboat tour to view the Meeting of the Waters and then visit Maica Lake, an outlet of the Amazon surrounded by igapos (flooded forest), which is home to many exotic birds and tropical fish.
Tours usually include a demonstration of local fishing methods using primitive nets, lines and harpoons, and you'll get some great views -- and photos -- of the wooden-stilt houses that line Santarem's riverfront.
Most cruise lines also offer Santarem city tours, which will take in the 1868-built Santarem Museum, home to pre-Colombian artifacts and indigenous ceramics, and the Old Town, which has a quaint Immaculate Conception church and a pretty Fisherman Square.
These tours also offer an insight into local life; you'll visit a native dwelling to see a local family preparing the local staple, manioc flour, and demonstrating the extraction of latex from rubber trees.
It's all perfectly pleasant if you like that sort of thing, but our tip would be to head for the wildlife. After all, how often might you find yourself eyeball-to-eyeball with a three-toed sloth?
Boca da Valeria: Its name literally means "Mouth of the Valeria River," and it's one of many tiny settlements in the Amazon basin. Ships call there so that passengers can witness the lifestyle of its 100 or so inhabitants, who live in wooden-stilt houses facing the river and base their lives around it, getting about entirely by canoe.
You'll find a single-room school, a small church and a manioc farm, all of which can be visited, and the waterfront is lined with thatched-roof stalls selling handmade local crafts. Boca provides a quiet and low-key day ashore, but it's a delightful antidote to "go faster" modern city life.
The Anavilhanas Islands: They form the world's largest freshwater archipelago. There are some 400 of them in all, and they cover an area of 56 miles in the Rio Negro, about 43 miles upstream from Manaus.
The islands are largely uninhabited and, in the wet season, also largely submerged, with only 180 of them visible at this time. The hundreds of lakes, channels and watercourses formed by the islands are a playground for amphibians, reptiles, monkeys and exotic birds, and in the dry season, even more spectacular inhabitants -- like pumas, jaguars and tapirs -- return to the islands to forage.
With their beautiful beaches, the larger islands are also playgrounds for cruise passengers; luxury lines like Silversea hold special "experiences" ashore, with white-gloved waiters serving barbecue and iced drinks to passengers seated at incongruously formal tables.
Iquitos: The embarkation port for most Peruvian itineraries, this outpost is a dizzying tourism frontier. Getting there is an adventure in its own right. First, you fly to Lima, then catch a connecting 1.5-hour flight to Iquitos. For some cruises, it's then another 1.5-hour drive along a winding jungle road to a village called Nauta.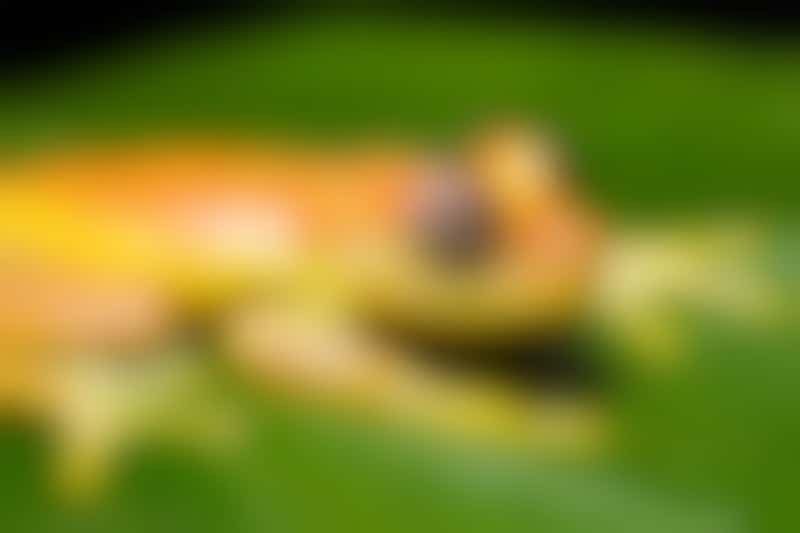 Amazon frog (Photo: Christian Vinces/Shutterstock)
Amazon River Cruise Tips
Prepare for rain. The Amazon Basin is gloriously fecund and green because it gets so much rain; average annual rainfall is a whopping 12 feet. That means you can expect at least some rain on about 200 of the 365 days in a year, at a rough 60:40 ratio between the wet and dry seasons. So pack a sturdy umbrella and a light, hooded rain jacket (if you can bear to wear one in all that humidity).
Take stout, non-slip walking shoes. A foldable walking stick for forays ashore is also a good idea.
Pack plenty of insect repellent. You'll need it, along with sunscreen and a face-shading hat. And though you'll need light cotton clothing to combat the heat, cover up as much as possible in long sleeved shirts, trousers (rather than shorts) and socks long enough to tuck your pant cuffs into.
Don't forget your binoculars. Some ships will supply them, but check before you go.
Take your camera lens cap off. Do it as soon as you go outside to help the lens adapt to the humidity, or you'll end up with some blurry photos.
Always carry bottled water. The hot, humid climate can leave you dehydrated if you're not careful.