Cabins on AmaWaterways & Viking River Cruises Vary Dramatically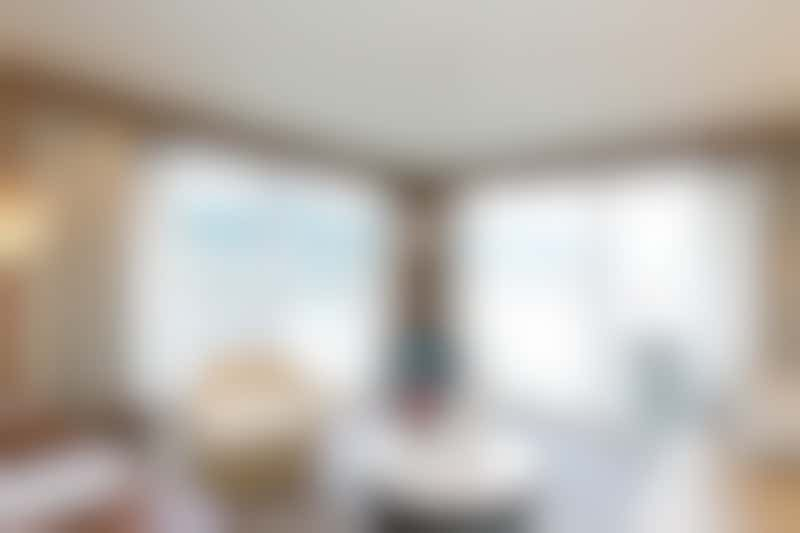 Viking Gullveig Explorer Suite (photo: Cruise Critic)
While Ama and Viking's European ships look similar on the outside, their cabin design and decor are quite different. Viking, whose president and founder, Torstein Hagan, is Norwegian, features comfortable, modern and minimalist styling. Color palates are subdued, relying on shades of gray, cream and steel blue along with neutral woods. Decor is punctuated by Scandinavian art (paintings of old Norwegian sailing vessels, for example).
AmaWaterways cabins are quite colorful, with stark whites contrasting bright pops of pink or red patterns. Throw pillows are elaborate, and wood and marble touches are dark. Unlike Viking's Longships, in which decor is almost identical from ship to ship, AmaWaterways' cabins feature different decorations, depending on the vessel.
Cabins for both feature similar amenities, with things like mini-fridges stocked with water (replenished daily) umbrellas, robes and veranda blankets for use during your cruise, in-room Wi-Fi and interactive TVs with free on-demand programming. Both include toiletries: Ama supplies Hydro brand shampoo, conditioner, shower gel, soap and lotion, while Viking provides Freyja amenities. Bed configuration for both lines is flexible: Two twins can be combined into one king.
Cabin categories for Viking and AmaWaterways are pretty similar and vary from a standard riverview cabin with small windows all the way to suites with French and walk-out balconies. Ama's cabins in virtually every category are slightly bigger than Viking's.
Choose AmaWaterways if you want cabins for singles or families
Several of AmaWaterways ships feature cabins for single travelers. Each of these cabins features a twin bed and space for one, perfect for solo cruisers. Five Ama ships -- AmaViola, AmaStella, AmaLea, AmaKristina and AmaMora -- also include several cabins that can accommodate three or four people (with a king-size bed along with a chair that converts into a twin bed). AmaViola and AmaStella also feature a number of connecting cabins, designed with families in mind.
Choose Viking if you want special touches
Even at the lowest level, Viking's cabins include exceptional storage space, with lots of drawers and underbed space for storing suitcases. Cabins also feature great lighting, which employs dimmer switches and bedside controls. Bathrooms have heated floors, a surprising and wonderful detail, especially in the middle of the night.