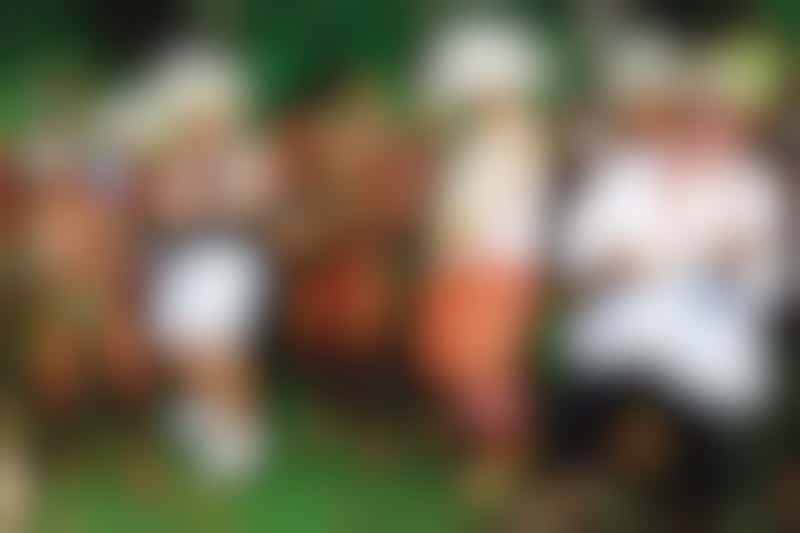 Alotau Cultural Festival (Photo: Coral Expeditions)
Papua New Guinea cruises continues to grow in popularity, combining breathtaking natural beauty with insights into the tribal culture of a country that remains largely untouched by mass tourism. As traditional celebrations seldom coincide with the arrival of cruise ships, lines sailing in the region offer a 'passenger festival' at Alotau, showcasing Papua New Guinea's singing, dancing, arts and crafts.
What It Is
Alotau, the capital of Milne Bay Province in south-eastern Papua New Guinea, hosts the Alotau Cultural Festival featuring traditional dances from throughout the region, musical performances and stalls selling arts and crafts. Tickets cost AU$35.99 and include a return transfer to the festival where you are welcome to stay as long as you like, with regular shuttles travelling back and forth between the festival and ship.
Our Experience
It is an eight-minute drive from the port to the festival, which is held at the Education Milne Bay Centre, a modern complex with an outdoor performance space and various buildings dotted throughout the grounds. We booked one of the first available spots for this tour, so we could maximise our time at the festival and beat the crowds.
Unfortunately, the weather wasn't on our side, and we were met with gloomy skies and rain. However, this impacted much less than expected on our enjoyment of the festival (although it did make photography tricky). There were long open-sided thatched huts where we could shelter and watch the dancing and other buildings to keep us dry. Most of the stallholders also managed to find a spot undercover, although some remained outside.
Buses pulled up at the front of the complex and passengers were directed to the right, where there was a line of stallholders selling their wares. If you are thinking of buying wooden souvenirs, you may be better off saving your Kina (or Australian dollars, the stallholders accept both) until you reach Kitava, or Kiriwina Island. The wooden items there are far superior to those available at Alotau.
While the cultural festival is listed as taking 10 minutes on the P&O Cruises website, you can stay here much longer. In fact, we suggest that you do. Rather than being a single performance repeated over and over again, the dancing at The Alotau Cultural Festival is a rotating display, with a brief introduction provided by an MC as each troupe takes the stage. When one dancing group finishes, another one is waiting to take their place, and so it continues until the festival ends at around 1pm.
We loved the diversity of the performances, from a fearsome warrior dance to the gentle swaying steps and beatific singing of another group, and were glad we stayed long enough to see them all. As the rain increased and the undercover area became crowded, we headed to the main building where we saw a small laminated sign: 'Contemporary Performances -- Upstairs'. Here we discovered another stage featuring singing groups and solo vocalists. From a rousing gospel choir to a bare-chested dancer still wearing his grass skirt, singing acoustic versions of Top 40 hits, there were plenty of reasons to stay a little longer.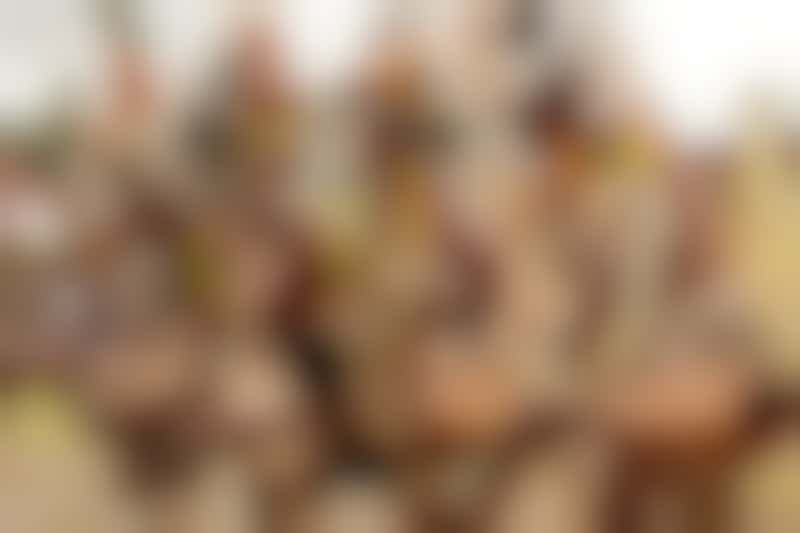 Alotau Cultural Festival (Photo: P&O Australia)
Worth a Try?
Definitely. This well-priced excursion provides an entertaining introduction to Papua New Guinea and is suitable for all ages, provided you can walk short distances. We normally prefer exploring independently, but that is not really an option at Alotau, unless you keep your expectations very, very low. It's the perfect port to book a ship's shore excursion.
Things to Note
Drop-offs are not available on the trip to and from the ship (even if you ask). If you want to take a look around after the festival, you will need to return to the ship and then walk back into town or negotiate a ride with one of the drivers outside the port gate.
Explore S Pacific Cruises