Looking for a family-friendly river cruise that has the high service levels and attention to detail of a luxury cruise? Adventures by Disney might be the river cruise line for you.
Adventures by Disney (ABD) is, as the name suggests, part of the Disney empire. The aim is to provide high-end, high-quality and high-service guided tours to off-the-beaten path destinations, such as the Galapagos, Machu Picchu and Egypt.
In other words it's about as far away from a "typical" Disney ocean cruise or theme park experience as you can get, apart from great food and superb service.
Spotting a niche in the river cruise market, the brand teamed up with AmaWaterways in 2016 to offer dedicated family river cruises. Today, ABD offers itineraries on the Danube, Rhine, Rhone and Seine rivers, mainly over the summer months, with a one-off sailing at Christmas on the two German rivers for the Christmas markets.
It's worth emphasising that Adventures by Disney is distinct from Disney Cruise Line, which operates oceangoing ships in a Mickey-heavy environment. ABD offers Disney's amazing staffing and thoughtfulness about every aspect of your trip, but you will not find character breakfasts, parades or any Disney branding onboard (or even merchandise, due to tax reasons).
What you will find, however, is an outstanding team of adventure guides and hotel staff, including an ABD Cruise Director, who brings that Disney professionalism to every sailing.
Adventures by Disney will float your boat if...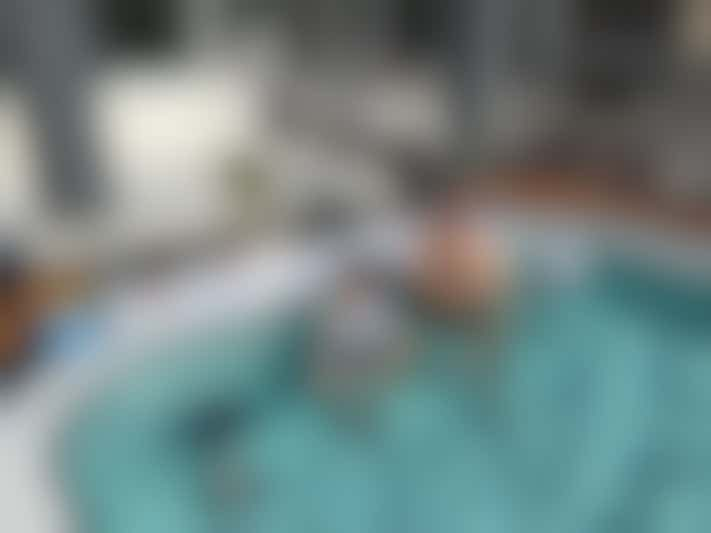 You like traveling with kids.
Typically, river cruises have a distinct lack of kids onboard; the average age skews high (65+) on most river cruises. Adventures by Disney is just the opposite. You can't even book these river cruises unless you are a family traveling with children.
On an ABD cruise, you will find family groups with kids aged from around 7 on up -- and they are definitely seen and heard. The swimming pool will be full, and children will be running up and down the top deck and filling the lounge, a part of which may be turned into a makeshift kids' club.
(Note that kids do not run wild. In fact, the young passengers are remarkably well behaved and polite because they are allowed to have fun without any adults admonishing them.)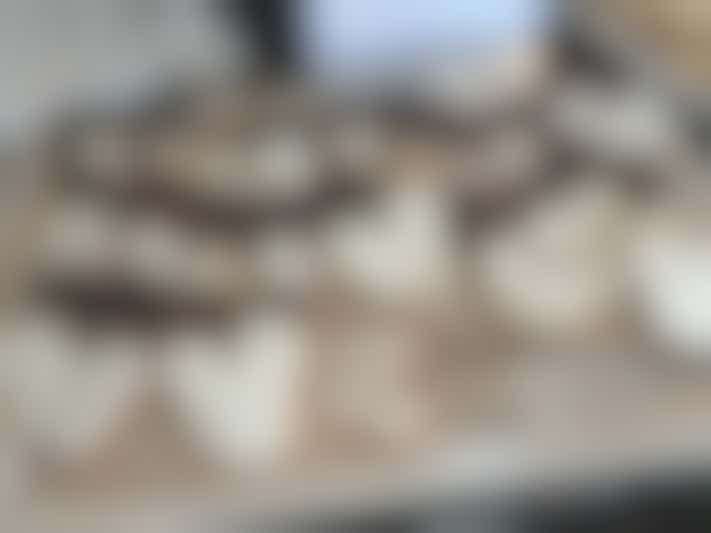 You like Disney service (but you're not so keen on the characters).
As mentioned above, if you like Disney service levels and the brand's incredible attention to detail, you will love Adventures by Disney. The ship can carry 170 passengers, but it only takes 140 on an ABD trip. The remaining rooms are given over to the ABD team, which includes both the guides and the cruise director, so the crew-to-passenger ratio is larger than on a comparable AmaWaterways trip.
Anyone who has ever been to a Disney park will know exactly the type of person the company hires: upbeat, positive, kind, encouraging -- and awesome with kids. The guides tailor their commentary for the children, they are full of interesting stories aimed at kids, and they are adept at making even the grumpiest child smile.
At mealtimes and periods when the kids congregate, the guides help keep an eye on the smaller cruisers, serving them food, helping them reach for the higher-placed board games and locating their parents if they are feeling a bit lost.
However, no one dresses up as Mickey Mouse, there are no character breakfasts, and "It's a Small World" is definitely not piped through the ship's speakers, and you will not find hidden Mickeys in the ship's decor.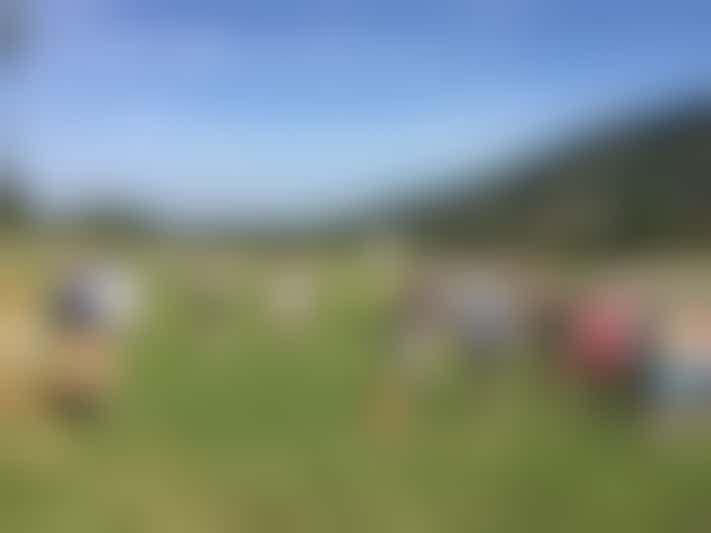 You like family adventures.
Daytime is all about family time, when everyone heads off the ship on adventures. (Note this is not compulsory, but everyone does it.) The morning shore excursions are all family-friendly. For example beer tasting at a brewery will include a soft drink tasting for the kids, and commentaries will be centered on stories, rather than lots of facts and figures.
At some spots, kids will have their own activities, separate from the adults. At Schonbrunn Palace in Vienna, for example, children found their way through a maze while parents took the tour.
Another thoughtful piece of programming is that family excursions are usually in the morning, while the exclusively adult ones -- a long bike ride or hike -- will be in the afternoons. This is ideal, as it allows a free afternoon of splashing in the pool for the kids while mom or dad (or both parents if grandparents are onboard) relax or go on the bike ride/hike.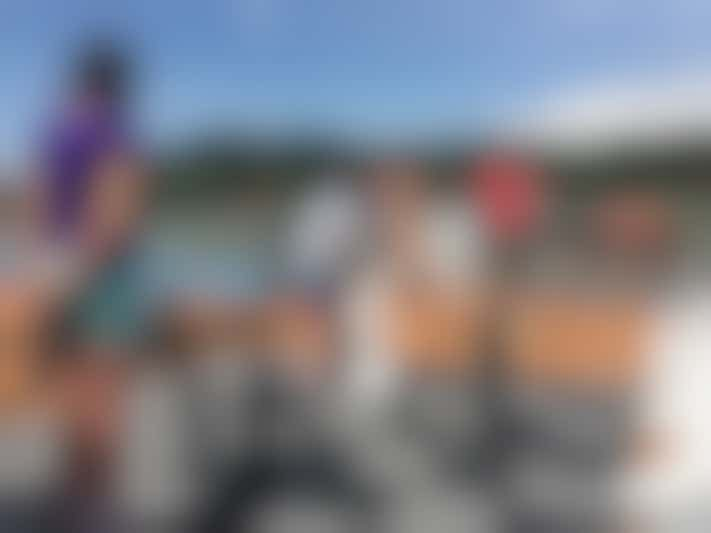 You sometimes want a break from your kids.
It's lovely to enjoy some quality family time together, but most parents will admit that a little me-time is always welcome. Adventures by Disney is great at organizing specific onboard activities and dining for the kids to give parents a well-earned break.
Every night at 7:30 p.m., kids -- aka Junior Adventurers -- head to the bar area on the upper deck, where they get their own supervised dinner with a special menu of hot dogs, mashed potatoes, spaghetti and plain grilled chicken, while the adults dine either at the restaurant or the Chef's Table at the back. Meanwhile, teens eat in the wine rooms, separate from the main dining room.
Another thoughtful touch: The kids' dinner is followed by movie night, timed to end at the same point as the adult dinner. (It's a particularly good setup if the adults are eating at the Chef's Table, which takes about three hours.)
Apart from meals, there are ABD-organized events onboard specifically for kids, such as kite-flying on the top deck or making a local delicacy, which adults can choose to skip if they want some me-time. Otherwise, the ABD team does not offer drop-off childcare or babysitting.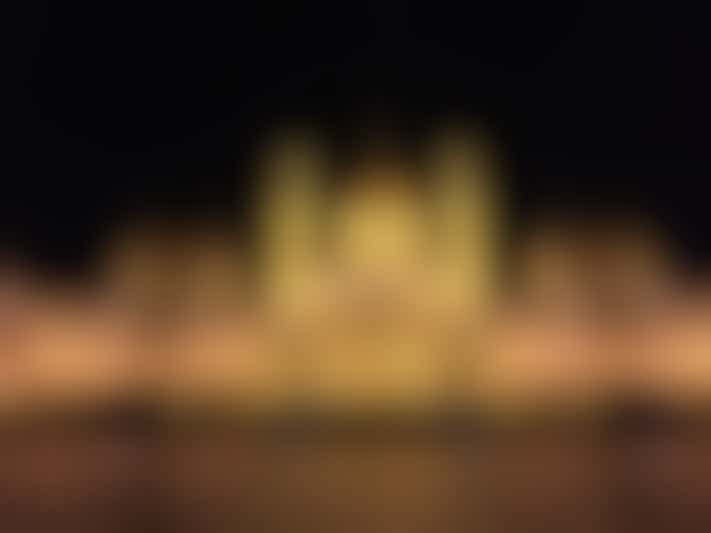 Adventures by Disney probably isn't the line for you if...
You need lots of quiet or alone time.
Don't book this cruise if you want to spend hours staring out the window at the beauty of the passing European countryside. You'll be kept active morning, noon and night, whether that's on shore excursions, fun family activities onboard or just chasing your kids around the sun deck.
Adventures by Disney is also an intensely social line -- mainly thanks to the kids, who are very good at making friends quickly. As a result, you'll meet the parents. Think of it like an accelerated first day at elementary school; you'll be drinking, dining and going on adventures with your new best friends within a day.
You don't like other people's kids.
There's an old adage that parents are keen on their own children but not too keen on other people's. You'll probably need to avoid ABD in that case, as at least half of the passengers are children.
You're on a budget.
Attention to detail, great service and added Adventures by Disney guides -- not to mention the AmaWaterways ship -- do not come cheap. This is luxury cruising, and the prices reflect that. Adult fares for a weeklong cruise start at more than $5,000 per person -- not including airfare -- with a small discount for kids. You do the math: $20k for a family holiday is a big outlay, but it's worth it if you've got the money.
You might also like:
What to Expect on a River Cruise: Families and Children