So This Is Cruising!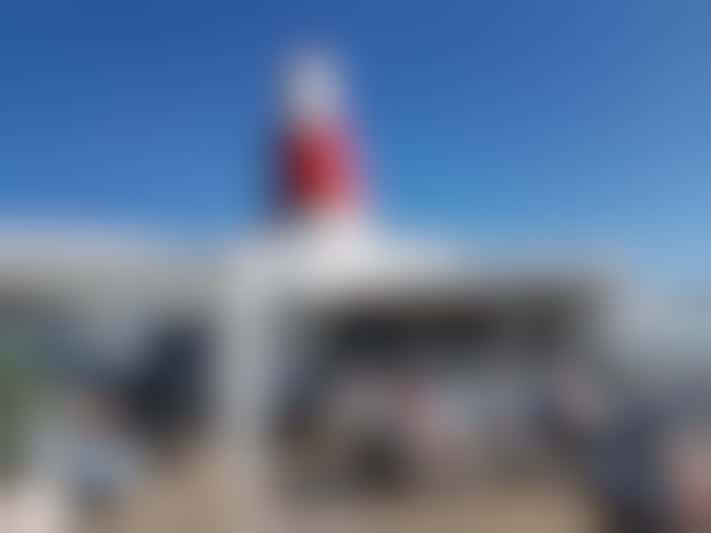 Thanks to the food, wine and wonderfully comfortable beds, we oversleep. But isn't just relaxing what a day at sea is all about? Over a late breakfast at the Secret Garden buffet, we discover that isn't necessarily the case.
In the Daily Times newsletter which lists the day's activities and entertainment, we find a dizzying variety of things that could fill every minute. There really is something for everyone. Bingo, bridge and crafting aren't our cup of tea, but we fancy taking in some of the lectures, exercise sessions and maybe a dance class, along with enjoying the ship's facilities. Vowing to divide and conquer, we set off to seize the day.
While Moira heads to a talk about the Vikings, I aim to learn more about the ship. I'm impressed by the swift, smooth service in the restaurants and variety of dishes on the menu, but I wonder how people on special diets would cope, so I listen in on a meeting held just for guests with special dietary needs. "You are not a number," insists Executive Chef Dirk Helsig. He explains how, with advance notice, you can order dishes that are gluten-, lactose- or sugar-free from the á la carte menus, and they'll be prepared in a separate area of the kitchen. Information on food allergies or requests for special ingredients are linked to a guest's room and table number. On our cruise, the chef reckons there are some 40 to 60 guests with particular dietary requirements, but this careful planning means they will be able to enjoy the same great dining experience as the rest of us.
As we part, we touch elbows, rather than shake hands. Hygiene on Boudicca is impeccable, from the cleanliness of the buffet areas to the hand sanitizer dispensers outside the restaurants to the push-button lavatory doors that open hands-free with a press of the elbow. The more I explore, the more I'm impressed by the thoughtful details and procedures that keep the ship running smoothly and safely behind the scenes.
On my way through the Lido Lounge, I spot Steve Harvey, who gives the port presentations. These useful talks are full of history, highlights and practical information for upcoming shore excursions. I stop to ask him a question and end up chatting with Eric and Pauline, a delightful couple from Ramsgate and the first of many regular Fred. Olsen cruisers I'll meet.
Already, it seems easy to make friends on this ship. A lively get-together for solo travellers, who are welcomed with sparkling wine and mimosas, is also taking place in the lounge. There are solo traveller breakfasts and afternoon coffees throughout the cruise. On port days, you can meet people to go ashore with – or keep you company on board. And in the evenings, dance hosts Martin and Jill make sure everyone can enjoy a turn on the dance floor.
Each day, at precisely 12 noon, the captain makes an announcement from the navigational bridge, giving our longitude, latitude and other details about our voyage. It's been a mere 18 hours since we left Dover, and we're travelling at an average speed of nine knots. But the most pertinent information for me is that the temperature in the swimming pools is 26°C, and the hot tubs are a deliciously warm 35°C.
After lunch, while Moira takes in a Pilates class, I head for deck 6. Although the sky is cloudy and the air has a breezy chill, I embrace the Scandinavian spirit and plunge into the salt water pool. The gentle rocking of the ship creates ocean-like waves that make swimming difficult. So I just relax in a hot tub, gazing blissfully at the open sea with nothing but the horizon in sight.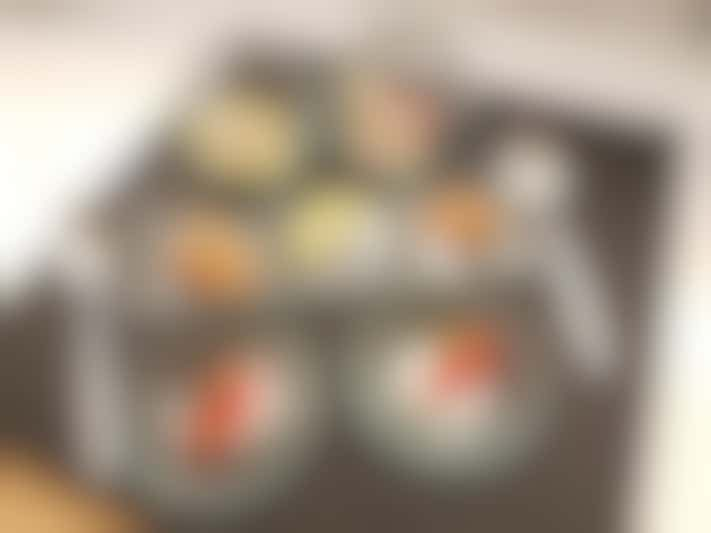 Back in our room, Moira and I munch afternoon canapés – one of the many perks of our Suite Dreams package – as we don our glad rags for the Captain's Welcome Cocktail Reception. It's the first formal night of the cruise!
Descending the stairs, we're swept into a sea of dark suits, dinner jackets, glittering gowns and cocktail dresses. We join the queue for a photo with the Captain Mikael Degerlund, who cuts a striking figure in his white dress uniform. Then we blend into the excited buzz of the Neptune Lounge as waiters serve champagne, drinks and hors d'oeuvres.
Captain Mikael, who's from Finland, has spent 40 years at sea, starting with seamen's school in Mariehamn at the age of 15 and working his way up the ranks from deck hand to captain on a variety of vessels. On stage, his delightfully droll humour entertains the crowd as he 'interviews' the senior crew members to kick off this welcome party.
After the show, we've been invited to dine at his table, which is beautifully set in the Tintagel Restaurant. Among our dinner companions are Chris and Maggie from Yorkshire, who are on their 16th Fred. Olsen cruise; Judith and Eric, regular cruisers who have stayed on board for an extended cruise from Bordeaux; and Terry, who has clocked up 700 nights at sea, over 500 of them with Fred. Olsen.
They are full of genuine enthusiasm for this cruise line. Chris and Maggie like its smaller ships which can sail up rivers and closer in to ports where the large cruise ships can't go. Judith also loves the cruising experience on a smaller ship and the friendliness of the staff. "The customer service is exceptional," Chris agrees.
Terry sums it up for all of them when asked why he chooses Fred. Olsen: "It's got the best food, the best staff, and very caring people."
I have drawn the lucky straw and am seated next to Captain Mikael. We chat cordially over a gala menu that features an Oslo platter with Norwegian gravlax and caviar, and an outstanding chateaubriand bearnaise. And what does the captain, with his broad experience at sea, like best about working for Fred. Olsen? It's the chance to sail an exciting variety of routes. Next month, he'll be taking Boudicca on a six-month world cruise.
While some cruise lines that cater for a younger crowd are doing away with formal nights, Captain Mikael assures me that will never happen on Fred. Olsen ships. "Our cruises are traditional and stylish. They don't try to change," he says.
And I'm glad to hear it. A cruise like this, which captures the old-fashioned glamour of travel, is a perfect antidote to the stress of the modern world. This has been a splendid and elegant evening, a perfect ending to our first full day at sea.
Tip of the day:
Need a wake-up call? You can easily set one on your interactive TV, under the Guest Services menu. And if you miss the port talks, you can find replays on the TV too