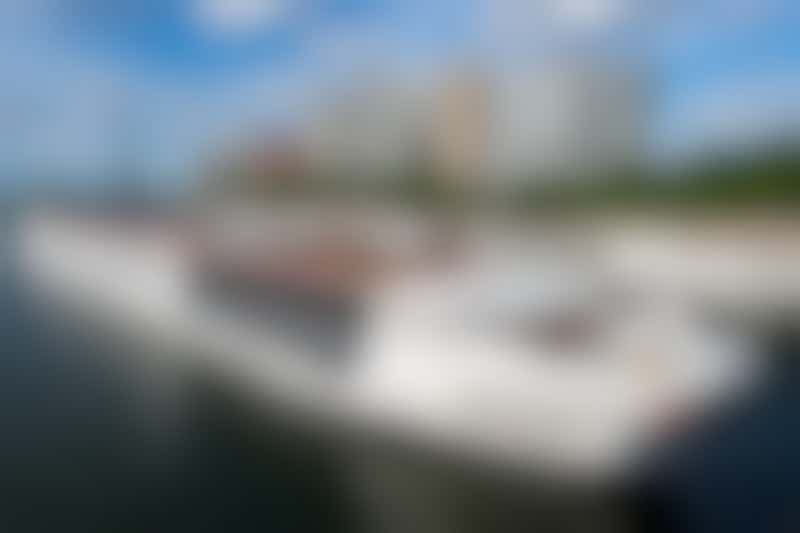 Uniworld in Paris (Photo: Cruise Critic)
I've never heard of the town where my river cruise ship is docked. How do I find the closest airport?
It's true that some river cruises embark in smaller European cities or towns that might be less familiar. Passau is one example; this charming small town in Germany is often used as a starting point for Danube River cruises -- and it's several hours away from better-known Munich. Arty Basel -- the beginning or end point for many Rhine River cruises -- is not as large as other Swiss cities such as Geneva or Zurich.
The best way to find your airport is to contact your cruise line. They will tell you where your ship is docked, and tell you how many miles away it is from major airports.
---
How do I get to my river cruise ship from the airport?
It depends on how close your ship is to the airport and how comfortable you are with different means of transportation. Major European cities such as Amsterdam and Paris have easy transit options from the airport into downtown, including buses and trains to the city center. If you don't have too much stuff and are looking to save money, this is the cheapest option; once the train gets you downtown, you can take an inexpensive taxi to the port.
Most river cruise passengers prefer to arrange an airport transfer, either through the cruise line or on their own. Other options could include taxi service or an airport shuttle (although the latter is best if you're either meeting your group at a hotel or staying a night or two before or after your cruise).
---
Do any river cruise lines include airport transfers?
Yes! While they tend to be on the pricy side of things, the cruise lines that include transfers are Tauck, Scenic, Uniworld and Crystal River Cruises, as well as Emerald Waterways. In some cases, the transfers are only available on the day of embarkation or to and from a hotel that the cruise line is using. Other lines will pay for transfers if you've booked a pre- or post-tour with the company that includes a hotel stay (in which case, the transfer to the ship is usually from the hotel only, and not the airport) or if you've booked airfare through the line. Check the fine print.
---
If my river cruise line doesn't include airport transfers, can I buy one from them? What kind of vehicles do they use?
River cruise lines are happy to sell you a transfer, which can range anywhere from 30 or 40 euro to more than 150 euro. Sometimes you're offered a choice between a bus transfer, where you'll likely wait at the airport until a larger group arrives on different flights, or a private transfer, where it's just you and your party. The latter is more expensive and often uses a luxury sedan or van.
---
Can I book an airport transfer on my own?
Private transfer companies abound throughout Europe and in other cruise ports. Many tour guides offer transfers as an option and they can also be bought through websites like Viator.com (a sister company to Cruise Critic). A group transfer will always be cheaper than a private transfer. As you book, make sure you know your embarkation time so you leave enough time to get to the dock.
---
Is an airport transfer different from a taxi?
Yes. Taxis are usually hailed or booked on the spot, while an airport transfer is booked in advance. Taxis also generally charge fares by time and distance, as opposed to a flat rate.
---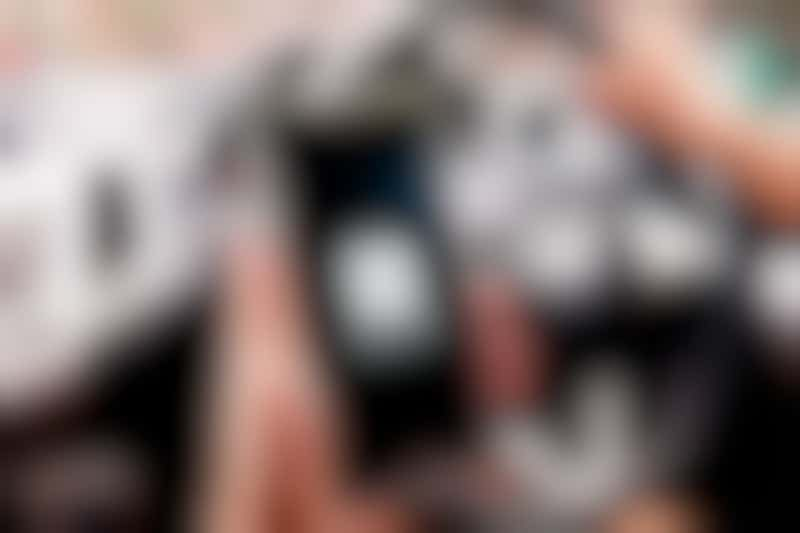 The Uber app (Photo: Mr.Whiskey/Shutterstock.com)
Can I use Uber to get to my ship?
Some cities in Europe do have Uber. Before you decide to go this route, make sure yours does and that you have a phone plan that will allow you to access data when you travel internationally.
---
What's cheapest, an airport transfer through the line or a private cab or van?
It depends. This is one area where you really have to do your own research. Prices can vary greatly depending on the distance between the airport and the port, and what kind of vehicle you want. Many cruisers use Cruise Critic's Roll Calls and member forums to get advice on transfers or share a ride to save costs.
---
There are six of us. Can we all fit in a private transfer?
Possibly. It all depends on the vehicle that the company sends. If you are more than two adults with large baggage, though, plan on the side of having space and ask for a minivan instead of a sedan. Otherwise if your transfer is more than 30 minutes, you'll be squished and uncomfortable. No sense arriving at the ship or the airport stressed and unhappy.
---
Where do I meet my airport transfer at the airport?
This is another question that can vary, depending on cruise line. Many lines meet passengers after they've collected their suitcases; you'll see them outside the customs area carrying a sign with the cruise line's logo. Others ask passengers to proceed to a certain meeting space in the airport. Private transfers booked from a third party also use the sign method, but they'll have your name, instead of the cruise line's.
---
What do I do if I miss my airport transfer?
Contact your cruise line immediately; if you're on a cruise line transfer, they can make sure you get to the ship. Your private transfer should also wait, although if you have serious delays, you might have to pay them for that time. If you've missed a third-party transfer, you might also want to call the cruise line and see if you can buy a last-minute spot on their transfer bus. It's worthwhile to call the transfer company too, in case they have another driver available. Otherwise, you might have to cab it -- which can really add up, if the distance to your ship is far.
---
Do I have to pay a tip when I order an airport transfer?
The price for most airport transfers, either booked through the cruise lines or privately, usually include a gratuity; check to make sure.
---
Do I have to arrive at my river cruise ship by a certain time?
Yes, because at some point, the ship is going to sail! It might not be until the next day, however, which gives you a little more time to arrive. Read the in-depth portion of your itinerary -- or contact the line to get specifics -- to see what time the ship intends to sail and then plan your transfer accordingly. You don't want to be left behind!
---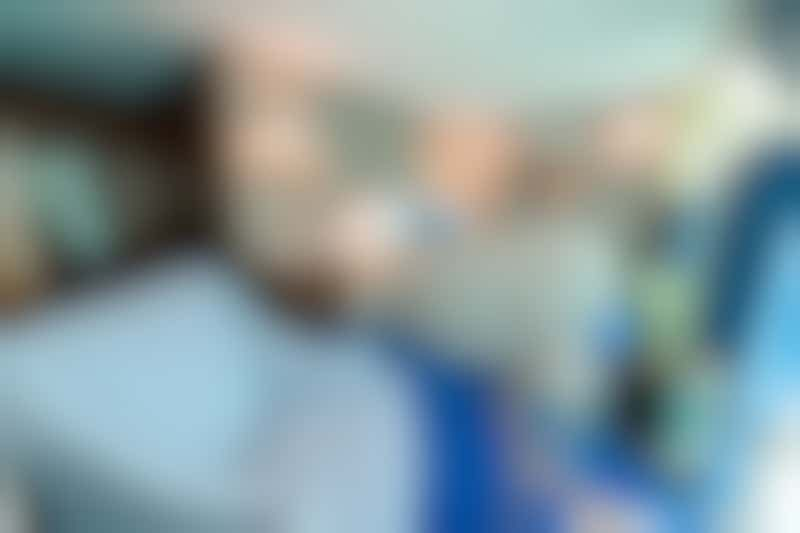 The Junior Suite on Joie de Vivre (Photo: Cruise Critic)
I'm arriving at the ship early. Will my cabin be ready? Can I eat lunch onboard?
River cruise ships generally allow passengers to get into their cabins around 1 p.m., although it can be as late as 3 p.m. (unpleasant news if you're still fighting jet lag). A light lunch is usually available in the lounge, or a limited buffet will be offered in the dining room. Some cruise lines even plan a short optional excursion the day of arrival, just so you have something to do while your cabin is prepped.
---
My flight home is really early in the morning. If I get an airport transfer through the river cruise line, how early do I have to get up?
Unlike many ocean cruises, river cruises generally arrive in the debarkation port the night before to take advantage of morning flights and early transfer times (although you should check with your river line to get the exact time you're back in port before you book). If you're on a 6 a.m. flight, you should expect that the line will want to collect your bags outside your cabin at 3 a.m.; you'll be on the road about 30 minutes later. If the line booked the transfer, you should expect a small breakfast laid out, even in the wee hours, or a snack box. If you book your own transfer, how early you leave is up to you. European airports can have stringent security and long passport lines, though, so we recommend erring on the side of caution.
---
My flight isn't until the evening. Can I get an airport transfer that is also a tour?
Some lines make bus tour transfers available to passengers who have late flights or who are spending a night or two in the city. Many private transfer services also run tours, so if this is something you need and you've hired your own car, just ask.