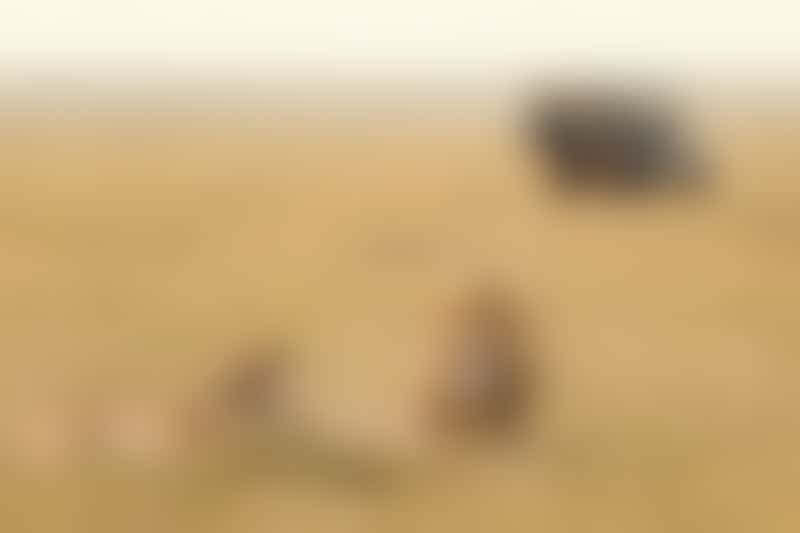 African lions in Kenya (photo: Ana Gram/Shutterstock)
Africa, a vast continent of 50-plus immensely diverse nations, offers a broad array of cruising possibilities. Wedged between the Atlantic and Indian Oceans and capped off by the Mediterranean Sea, Africa features a generous coastline. Cruises provide a practical and exciting way of getting acquainted with Africa's rich native cultures, legendary landscapes (from rolling dunes to sweeping savannas to rain forest-blanketed isles) and majestic wildlife. An exotic adventure there awaits, all from a comfortable floating home base.
African cruise itineraries are largely anchored out of South African ports (typically from Cape Town or Durban), with the majority of voyages connecting South Africa with coastal southeast Africa (including Mozambique and Kenya), and/or Indian Ocean isles like Madagascar and Mauritius. These fabled African islands, with their pristine beaches and unusual flora and fauna, can also comprise voyages all their own -- as can the sun-kissed shores of the Seychelles, a bit farther to the north. Other itineraries trace Africa's West Coast, highlighting port calls in Namibia, Ghana, Senegal and the tropical Cape Verde Islands.
(For the purposes of this piece, we've excluded Mediterranean-facing Northern African ports (gateways to the likes of Egypt's magnificent monuments and the souks and spice markets of Morocco). You can read more about those on our Western Mediterranean cruise and Eastern Mediterranean cruise pages. For an in-depth look at Egypt, check out our section on Nile River cruising).
While many itineraries focus exclusively on African ports, others are offered as multicontinent voyages that combine African port calls with embarkations or disembarkations in Europe, Asia, the Middle East, Australia or the U.S. These journeys may be segments of longer world voyages or repositioning cruises. In either scenario, the great distances involved tend to lend to itineraries that can easily top out 20 days or more.
More limited inland journeys by river are also available, most especially along Botswana's Chobe River, which penetrates the wilderness wonderland of Chobe National Park.
You can choose your cruise based on your interests -- nature and wildlife scouting are top attractions in Africa, so you might want to sync up your sailing to coordinate with safari opportunities in game reserve hot spots like South Africa or Kenya (many cruise lines offer convenient pre- or post-cruise land-based safari add-ons). Perhaps you want to bask on glorious beaches (like those of the sun-kissed Seychelles); explore coastal deserts and dunes (try Namibia); or set out in search of rain forest biodiversity (look no further than Madagascar). Or, perhaps wine country outside of Cape Town, the bustling markets of Maputo (Mozambique), or rhythmic Zulu drumming and dancing in Durban (South Africa) is more your cruising speed.
Wherever you cruise, you'll be guaranteed evocative memories and illuminating insights that are distinctly African. A cruise vacation makes the logistics of any trip there nearly seamless. The hardest part is deciding which area to see first (and with what cruise line).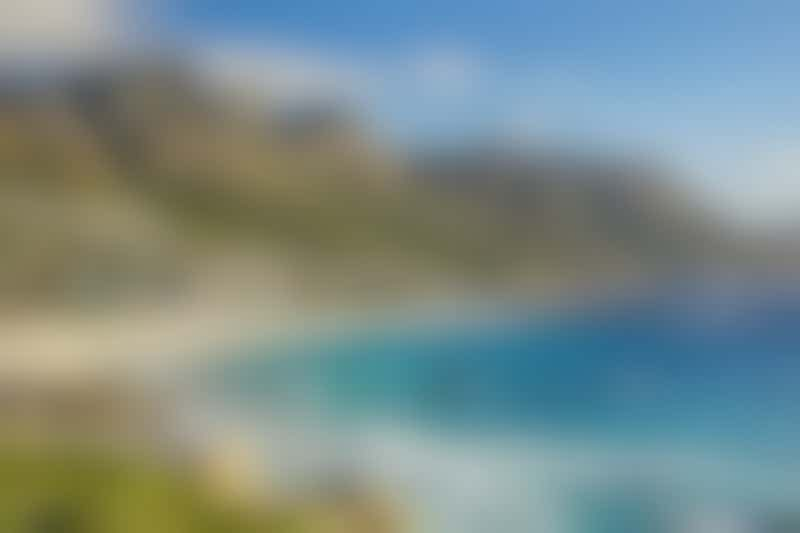 Coastline of Cape Town, South Africa (photo: Dereje/Shutterstock)
Best Time for Africa Cruises
The African cruise season generally runs from October or November to May. On either side of that booking window, you're likely to find lengthier repositioning voyages, which include African ports as starting or ending points on multicontinent sailings. December and January are particularly busy months for cruises operating out of South Africa.
The Indian Ocean isles offer exceptions to that time frame, with year-round itineraries running in the Seychelles, along with July options for Madagascar.
Keep in mind that the African continent is large, with varying climates and geology, from the deserts of Namibia to the tropical rain forests of Madagascar -- though temperatures in Africa tend to run high throughout the year. Many African voyages fall within the Southern Hemisphere, so the seasons will be flipped for American travelers (it's summer in South Africa when it's winter in the U.S.).
Time your visit according to any special activities or events that you're after -- for instance, harvest time in South Africa's winelands culminates in March, and while optimum safari times vary by location, the best time for Kenya safaris, for instance, is between January and March.
For cruising the Chobe River, the dry season between May and November is optimum, when the river serves as a watering hole for a wide array of animals (lions, hippos and more.)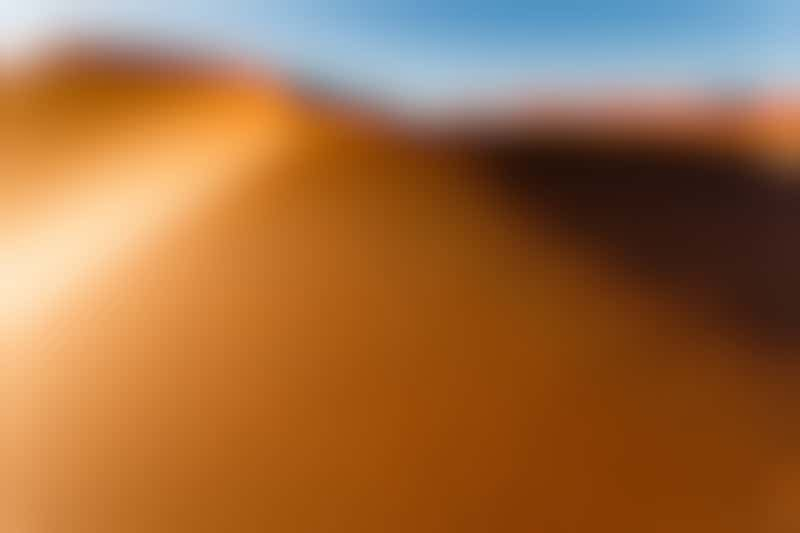 The Namib Desert near Walvis Bay, Namibia (photo: Pete Niesen/Shutterstock)
Africa Cruise Lines
Africa is a big place, and the list of ways to cruise there is about as diverse as the terrain. For luxury sailings, Silversea Cruises is the biggest player in the region, touting a robust selection of exotic African itineraries across the continent (with numerous voyages scheduled out of Cape Town and Mombasa, Kenya). Upscale German cruise line Hapag-Lloyd's Europa 2 visits Africa for the first time in late 2015/early 2016 with a trio of itineraries from Mauritius or Cape Town that feature stops in destinations like Madagascar, Mozambique and Namibia.
High-end Oceania Cruises schedules lengthier sailings (from 15 to 35 nights), cruising roundtrip from Cape Town or combining Cape Town and Middle Eastern (Dubai), Asian (Hong Kong or Singapore) or European (Lisbon) ports. African calls include safari-base Mombasa or the wilds of Madagascar. Crystal Cruises occasionally visits Africa, with itineraries anchored on Cape Town and taking in destinations like Mozambique, Mauritius and Madagascar.
Cunard visits African ports, with a special emphasis on South Africa, Mauritius and Reunion, as segments of its annual "world voyage" program. As such, itineraries are typically paired with Asia, Australia and Europe and are often 20 nights or longer. Regent Seven Seas Cruises likewise offers longer African itineraries (15 to 39 nights), operating between Cape Town and Europe (Lisbon), Asia (Singapore) and the Middle East (Dubai).
Several mainstream cruise lines also ply Africa's oceans. MSC Cruises runs three- to 11-night sailings from South Africa (at Durban or Cape Town) with featured ports in Mozambique, Madagascar, Reunion and Namibia. Costa Cruises also maintains a presence in the region, with African itineraries embarking from Port Louis, Mauritius, focused heavily on Madagascar. Costa sails to three Madagascan ports (Diego Suarez, Nosy Be and Tamatave), while its repositioning cruises also take in the Seychelles.
Princess Cruises operates longer (32 nights and up) African voyages between Cape Town and Europe (Rome or London), Asia (Singapore) or Australia (Sydney), with stops in destinations like Namibia, the Seychelles, Mauritius and others.
U.K.-based cruise lines also feature Africa prominently. P&O Cruises sails a couple of longer African itineraries (from 19 nights) scheduled in early 2016 as segments of its world voyage (cruise between Cape Town and Southampton or Singapore). Fred. Olsen offers a 14-night Canary Islands and West Africa sailing, with stops in Senegal and Morocco, as well as a series of lengthier itineraries (from 30 nights), including an epic 76-night "Around Africa" cruise from Southampton to more than a dozen African ports. Voyages to Antiquity features a series of South Africa-based itineraries, with stops in Namibia, the Seychelles and more.
Greece-based Variety Cruises runs year-round island-hopping yacht sailings in the Seychelles (embarking from Mahe or Praslin islands). It also offers July cruises to Madagascar and its islands in the Mozambique Channel (new for 2015; leaves from Nosy Be or Diego Suarez). Or, try a one-off sailing to the Atlantic's Cape Verde Islands (new for 2015; embarks from Praia). Upscale Ponant also features a handful of itineraries that hone in on the Cape Verde Islands.
For expedition-style cruises, Lindblad Expeditions has sailed the coast of West Africa and offers a handful of South Africa/Indian Ocean itineraries, a couple of which highlight the Seychelles.
Inland journeys, via riverboats, give you an entirely different perspective on the continent's interior while penetrating its wild natural landscapes and exotic settlements. The boats also provide a comfortable alternative to dusty, bumpy roads. Botswana's Chobe River is Africa's most popular riverboat destination after the Nile, owing to the easy access it affords to the wildlife reserve of Chobe National Park. Get there in style aboard the upscale Zambezi Queen, which is usually chartered by providers like AmaWaterways, Abercrombie & Kent, Aurora Expeditions or Adventure Life. Another option on the Chobe River (but docked in neighboring Namibia) is the upscale houseboat Pride of the Zambezi, with its five well-appointed cabins (also available for private charters).
In Senegal, on the Senegal River, set out on the old-fashioned Bou El Mogdad ferry, which runs between colonial St. Louis (former capital of French West Africa) on the Atlantic and the fringes of the Sahara Desert (at Podor) -- it's been operating this route for 65 years; book through a tour operator like From Here 2 Timbuktu.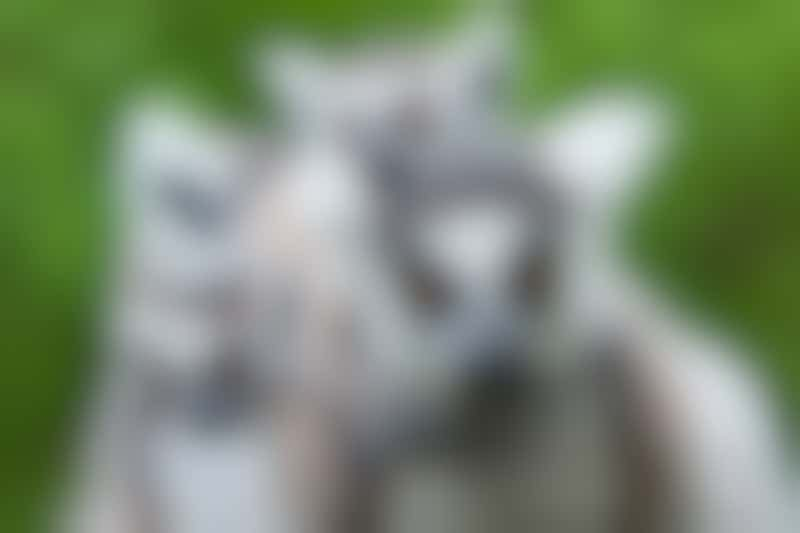 A family of ring-tailed lemurs in Madagascar (photo: Eric Gevaert/Shutterstock)
Africa Cruise Itineraries
African cruise itineraries typically last at least 10 days (though MSC Cruises offers quite a few shorter voyages); many run two weeks or longer. Also, the majority of African voyages are scheduled out of and into South Africa, especially at Cape Town and Durban.
Repositioning Sailings/World Voyage Segments: Africa is visited by numerous cruise lines as segments of longer world voyages, with cruise lengths of 20-plus nights in these instances commonplace. Other ships pass through on similarly lengthy repositioning sailings (typically via Cape Town), which may come from or continue on to Asia (especially Singapore or Hong Kong), the U.S. (like Fort Lauderdale), Europe (typically Lisbon), the Middle East (usually Dubai) or Australia (at Sydney).
South Africa and Southeast Africa: A particularly popular run in this region is between Cape Town and Mombasa, Kenya; stops along the stretch might include Zanzibar, Tanzania; Maputo, Mozambique; southern Indian Ocean islands like Madagascar or Mauritius; or additional port calls in South Africa (like Durban or Richards Bay). These itineraries are primed for cruisers looking to tack on a pre- or post-cruise safari in search of Africa's "Big Five" animals in one of Kenya or South Africa's famous game reserves.
Indian Ocean Islands: The sun-drenched, snorkeling-primed African isles of the Indian Ocean are ideal for cruise-ship island-hopping, with stops in Madagascar, Mauritius and/or the Seychelles especially popular. While many of the sailings operate out of South African ports (Cape Town or Durban, primarily), there are a few options to sail from within the islands themselves, with voyages operating out of Mauritius, Madagascar or the Seychelles.
South Africa and Southwest Africa: A handful of itineraries come heavy with South African ports and wind around to southwestern Africa in Namibia, where the treasures of the ancient Namib Desert await.
Africa's West Coast: Most stops to this region typically are scheduled as segments of world voyages or on repositioning cruises between Africa and Europe or the U.S. Africa's Atlantic Coast itineraries might port hop anywhere between Cape Town and Dakar, Senegal, offering culturally rich and authentic of-the-path experiences en route. Popular stops include Accra, Ghana; Lome, Togo; and even the tropical Cape Verde Islands.
Chobe River: Itineraries on the Chobe concentrate on Botswana's wildlife haven at Chobe National Park (and embark from Kasane, Botswana). In dry season (May through November), the river transforms into a watering hole that attracts lions, hippos, crocodiles, elephants, zebras and more. The luxury Zambezi Queen is chartered by several companies as part of cruise-tour products. A smaller houseboat option (the Pride of the Zambezi) also is available on the Chobe, with embarkations available from neighboring Namibia.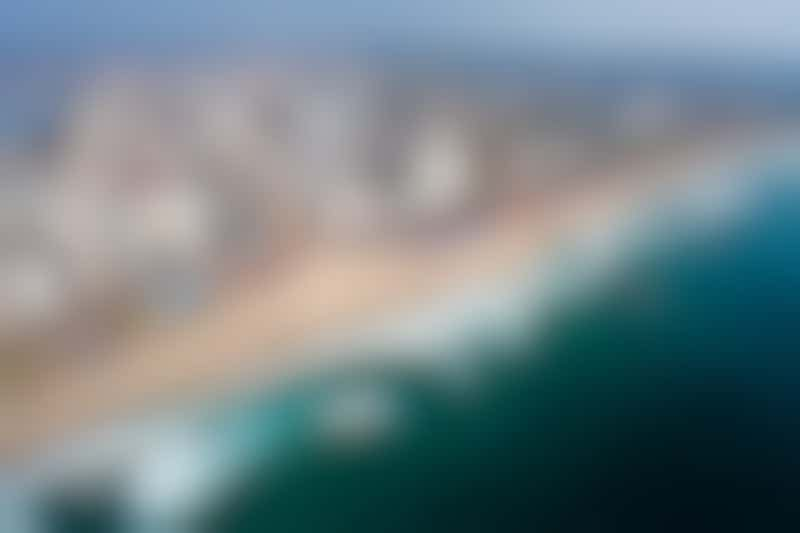 Aerial view of Durban, South Africa (photo: michaeljung/Shutterstock)
Africa Cruise Port Highlights
Cape Town, South Africa. Backed by mountains and fronted by ocean for a picture-postcard setting, Cape Town couples nature with multicultural flair. Beaches and mountains beckon nature-lovers. (Don't miss the cable car ride to the top of landmark Table Mountain.) Meanwhile, gourmands can enjoy feasting at some of the country's best restaurants, and winos can embark on tasting excursions to area vineyards.
Durban, South Africa. South Africa's third-largest city and a bustling port, sunny Durban fringes the Indian Ocean with a "Golden Mile" of sandy shores. Visitors can expect cosmopolitan encounters: Catch Zulu people, the largest ethnic group within South Africa, performing tribal drumming and dances, or shop your way through the thriving Indian district. Durban is also the gateway to sites like the Drakensberg Mountains or the Valley of a Thousand Hills.
Mombasa, Kenya. Kenya's principal port, visitors to this island city, rich with urban history spanning many centuries, can expect a lively, if industrial, place simmering with African, Asian, Middle Eastern and European influences, as well as historic sites like Old Town and the 16th-century Portuguese fortress Fort Jesus. It's also a perfect springboard for pre- or post-cruise safari adventures in country's interior.
Nosy Be, Madagascar. Madagascar is the world's fourth-largest island but ranks second-to-none in terms of its fascinating rain forest-meets-ocean biodiversity. Most cruises to the region call on Nosy Be, a volcanic island situated just off of Madagascar's northwest coast. The popular -- but not overrun -- resort isle comes with quality hotels, restaurants and nightlife, while not overlooking the primary lures of the island nation: incredible beaches (with great snorkeling and diving opportunities) and rich wildlife (including lemurs) at the protected Lokobe Reserve.
Mahe, Seychelles. This slice of Indian Ocean paradise offers a remote retreat (set about 1,000 miles from anywhere), blessed with warm year-round weather and some of the world's most magnificent beaches (yep, these are the ones that grace the covers of those travel magazines). It's all about sun, surf and sand in the Seychelles archipelago, where beach bumming, snorkeling and water sports rank high on the list of activities. The main island of Mahe is one of the largest and more tourist-friendly of the bunch, boasting perfect white-sand beaches, turquoise waters and a lush, mountainous interior; most cruises in the region call there.
Walvis Bay, Namibia. The main port of entry for Namibia, this historic whaling station marks the launch point for excursions into the incredible and stark beauty of the Namib Desert. The world's oldest desert boasts the planet's highest sand dunes and comes with coastal sections magnificently set against the Atlantic Ocean for an unforgettable contrast in landscapes.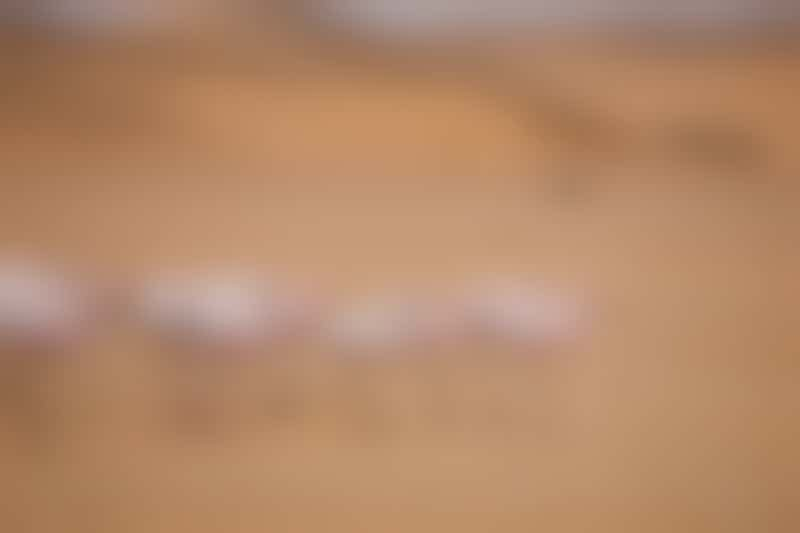 A group of flamingos in Walvis Bay, Namibia (photo: Pyty/Shutterstock)
Africa Cruise Tips
Stock up on vacation days. With greater distances involved, Africa cruises typically cover more ground and are rarely less than 10 days long -- it's not uncommon to see sailings lasting 20 days. Plan accordingly.
Fly the sane plane. Flights from the U.S. to Africa are lengthy (for instance, it's a nearly 20-hour jaunt from New York to Cape Town, including a stopover in Johannesburg) and often riddled with layovers. Give yourself extra time, and plan to reach your port of departure at least a day or two ahead of embarkation day. Many cruise lines offer pre-embarkation hotel packages to help ensure seamless logistics.
Ready, set, safari. Africa's a long way to go, and many who make the trek don't want to miss out on the epic opportunity to set out in search of the "Big Five" on safari. If you can afford the extra time and expense, consider tacking on a pre- or post-cruise safari package, accessible best from ports in South Africa (at Durban, Port Elizabeth or Cape Town) or Kenya (at Mombasa).
Paperwork? Check. You'll of course need a passport, but many countries in Africa also require visas of visiting American citizens. Your cruise agent can advise and perhaps assist you. Be sure to check out visa requirements for African nations on the website of the U.S. Department of State.
Health is wealth. Depending on where you travel in Africa, advance vaccinations or malaria prophylactics might be recommended -- consult with your doctor ahead of your trip and check the website of the U.S. Centers for Disease Control and Prevention for destination-specific recommendations. You'll probably want to stick to bottled water once you're on the ground because tap water in many African destinations is not safe to drink.