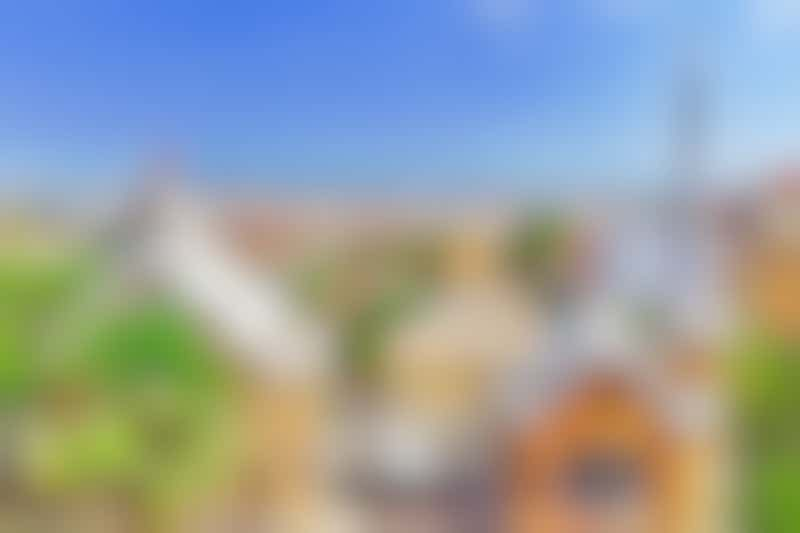 Park Guell in Barcelona (Photo: Brian Kinney/Shutterstock)
Behind Barcelona's storied architecture, tapas bars and vibrant nightlife scene is an entire region beckoning adventure-seekers. The Catalonian capital is surrounded by vast countryside and mountain ranges, offering countless opportunities to hike, dive and soak up the scenery. Montserrat, the 4,000-plus-foot mountain home of the Benedictine monastery of Santa Maria de Montserrat, is an hour away. Within city limits, energetic beaches and streets allow you to get your fill of adrenaline in the water or on wheels.
Day tours run the gamut from biking around the city to full-day treks through the Pyrenees Mountains. Whether you're looking to try something different, escape the bustle for a day or scuff up your hiking boots, here are five ways to find adventure in Barcelona during a pre- or post-cruise stay.
Take a sidecar tour
Ditch the boring bus tours and endless walking. For a fun, relaxed-yet-offbeat way to see the city, book a sidecar tour with BrightSide Tours. Sidecars, essentially motorcycles with smaller passenger seats attached, allow you to comfortably ride alongside your driver and enjoy the thrill of wind blowing in your hair. The company offers various tours for all types of travelers, ranging from Barcelona highlights to a rundown of the city's best restaurants. If you've already seen a stop on the itinerary or wish to spend more time at another, your driver can make adjustments. We opted for the three-hour "highlights" tour and found it to be a good glimpse of the city for someone who's never been there. While the tour was fun and informative, our favorite part was the staff, whose upbeat personalities and adventurous spirits made for a truly unforgettable experience.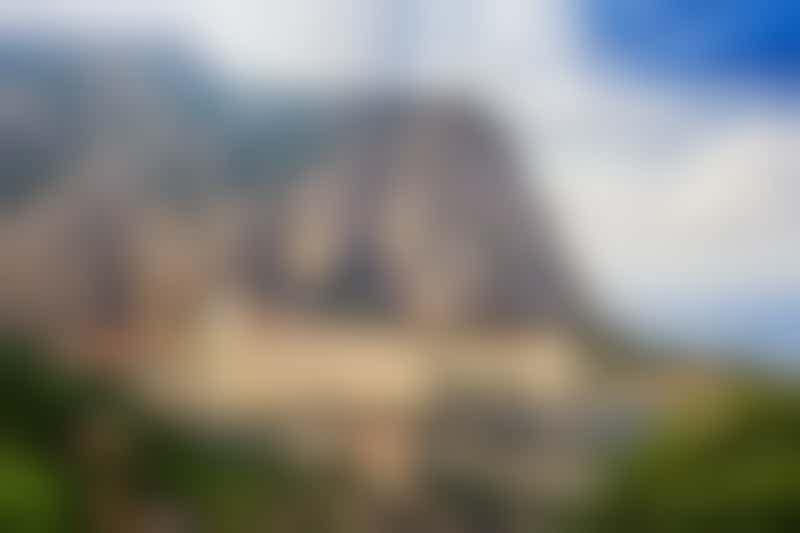 Benedictine monastery of Santa Maria de Montserrat (Photo: Tania Zbrodko/Shutterstock)
Go hiking in Montserrat
The Benedictine monastery of Santa Maria de Montserrat is a must-see for anyone staying in Barcelona. Located one hour from the city, the religious landmark is known for the Virgin of Montserrat, patron saint of Catalonia and one of the only Black Madonnas in Europe. Once you've had a chance to experience the monastery (try to attend the afternoon prayer at the Basilica), it's time to hit the hiking trails.
Sant Jeroni is the most popular -- and intense -- trail, reaching heights of more than 4,000 feet. You begin your journey from the monastery or take the funicular (rail car) to a halfway point, where you also can access some of the easier trails. Allow yourself about an hour each way; this includes water breaks and pictures. We recommend doing it all on foot if you have the energy. The trails, which are smooth and well-maintained, are dotted with little chapels and ruins of other religious structures you don't want to miss. Getting to the top of Sant Jeroni can be a challenge, but the views are totally worth it. For big-time adrenaline junkies, Montserrat also has via ferrata (a rock-climbing style involving iron and cables for support) routes.
Make a splash in Costa Brava
Costa Brava has a rugged beauty and classy vibe, but it's much more than a pretty postcard. The nearly 100-mile stretch of coastline boasts small beaches with crystal-clear water, hidden coves and some of the best scuba diving around. Day trips include kayaking, snorkeling and diving, and you can typically choose between half- and full-day options. Note: Costa Brava is a good two hours from Barcelona. If you're not up for the trek but still want to get your toes wet, head to Barceloneta Beach in the city for surfing, parasailing and more.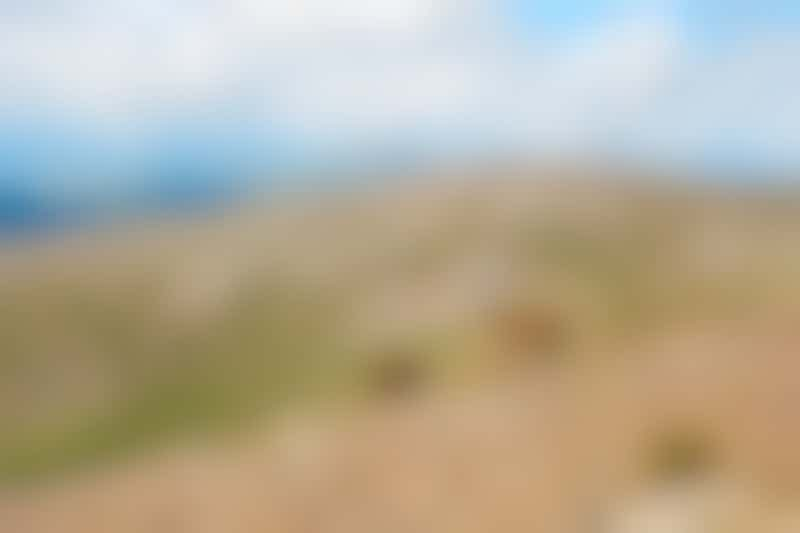 Horses in the Pyrenees Mountains (Photo: dinozzaver/Shutterstock)
Explore the Pyrenees Mountains
Forming a natural barrier between Spain and France, the Pyrenees Mountains are a haven for adventure-lovers. Hiking, horseback riding and boating are only the tip of the iceberg, but you'll need at least a full day to soak it all in. Viator, for example, offers an 11-hour tour that includes all the aforementioned activities, plus a tour of the historic village of Vic -- all roughly one hour from Barcelona. For those who have more than a day to spare, the Pyrenees Mountains also offer some of the best skiing in Spain.
Bike around the city at night
More of a night owl? A number of tour companies, including Excursions by Barcelona and Barcelona by Bike, offer biking after hours, when Barcelona's nightlife scene shines and icons like Casa Batllo and the Magic Fountain turn heads with their light displays. Generally averaging a few hours, nighttime bike tours include visits to the city's major attractions and a special treat, such as a drink on the house, dinner with the locals or admission to a Flamenco show.