Are cruise ships accessible to people with physical or developmental disabilities?
Yes, in varying levels. From larger cabins with accessible tubs and showers with benches to audiovisual kits and autism certifications, oceangoing cruise lines strive to make cruising an enjoyable vacation for anyone.
The key to a smooth onboard experience is advance notice. With a heads-up, most cruise ships can accommodate medical equipment, special tendering procedures, individual assistance, service animals and other unique circumstances. It can help to speak with a travel professional who specializes in accessible cruising or to read reviews from cruisers who frequently cruise with disabilities.
When in doubt, contact your cruise line for questions on topics that include embarkation/debarkation procedures for those in wheelchairs or scooters or for those who may have a developmental disability; explaining accessible cabin layouts that can be hard to distinguish online or paper; whether room doors have push-button access; the size of hallways and ease of mobility (if they're carpeted); and the height of seating in the dining room, theater or anywhere else aboard the ship.
River and expedition cruising pose challenges for those with mobility issues, particularly wheelchair users, due to lack of accommodations and elevators, and because of the emphasis on walking tours and more active excursions. Some river cruise lines have elevators between stateroom decks and dining decks but may not offer access to sun decks.
Excursions, which are often included on river and expedition cruises, might not be available to wheelchair-bound passengers or those who use motorized scooters. Gangways in some ports may be too narrow for large wheelchairs, and tour busses, which are used extensively in European river ports, are not likely to have wheelchair lifts. Many expedition ships use Zodiacs, rigid inflatable boats, for tendering to shore and water landings, which require some agility. Passengers who use walkers, canes, or crutches may find both types of cruises manageable with assistance from an able-bodied travel companion.
Can I bring my own wheelchair/mobility device on a cruise? Are they available for rent onboard?
Yes, you are welcome to bring your own mobility device on a cruise. However, if you are renting, you will need to make prior arrangements with a third party that provides equipment rental services; cruise lines do not rent mobility devices directly.
Companies like Special Needs at Sea provide wheelchair, scooter and medical equipment rentals directly to your cruise ship. Make arrangements -- or ask your travel professional -- well in advance of your sailing.
In the event of an emergency on my cruise, will I have special assistance?
This is something that should be requested prior to boarding your ship. Some cruise lines, such as small-ship luxury line Regent Seven Seas, appoint one staff member to each passenger with a disability to make sure he or she is taken care of in case of an emergency. You don't have to go on a small ship for such personalized service, though. If notified ahead of time, Norwegian Cruise Line, for example, provides Access Officers who are your go-to for any special needs once onboard.
Will I be able to get assistance in the buffet, theater or other areas of a cruise ship?
Yes. Cruise lines train crew to anticipate the needs of passengers, especially those with mobility or audiovisual issues. It's usually easy to flag down crewmembers in the buffet or dining area and ask for assistance if they don't reach out to you first. Never hesitate to ask a crewmember for assistance in any area of the ship.
I use a mobility scooter. Can I still book a regular room, or must I get an accessible room?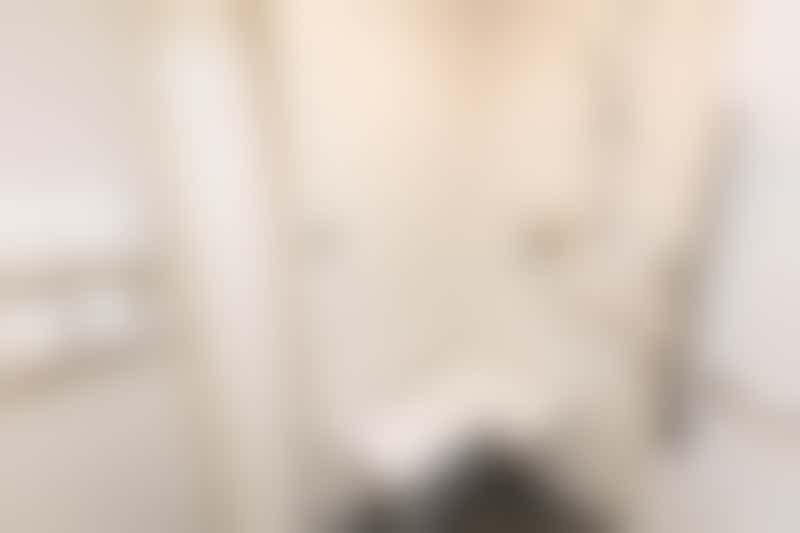 The Accessible Balcony Cabin on Koningsdam
Accessible cabins are designed with more space for easier movement in your room, along with accessible bathroom facilities; many of these cabins have push-button doors and may be in areas of the ship with wider hallways. There's often not enough room to park your scooter in a regular cabin. Check your ship's deck plans or speak with a travel professional to help compare your options.
Am I eligible for upgrades/guarantee booked in an accessible cabin?
This is tricky. Because most accessible cabins are considered premium, it can be difficult to get an upgrade. Whether you do or not will most likely depend on your loyalty level with the cruise line. The higher your loyalty tier, the better chance you will have of being upgraded.
If you do get an upgrade, the chances of it being to a higher category accessible cabin are slim. Because you can't select your exact cabin when booking a guarantee, they are not a good choice if you require an accessible cabin to sail. Additionally, because there are so few accessible cabins, they tend to sell out quickly. It's better to book the exact cabin that will best suit your needs.
Is there a special seating area in the theater or public areas?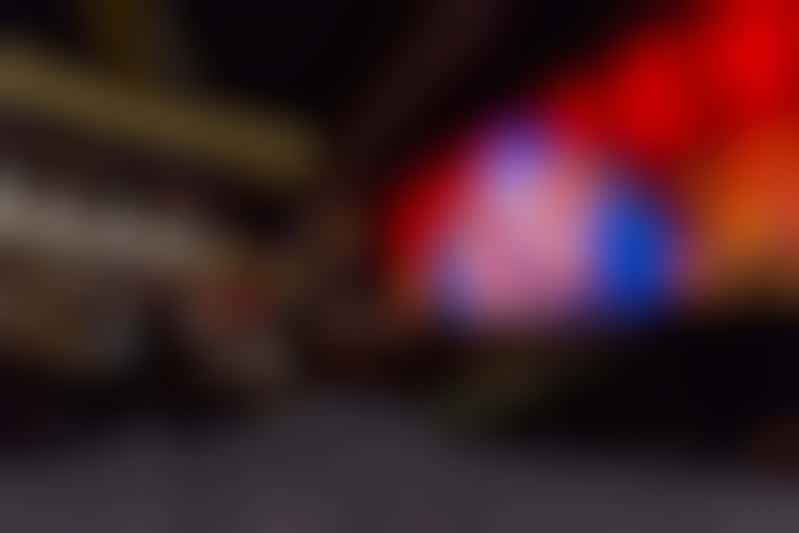 Royal Theater on Anthem of the Seas
Yes, most cruise ships provide an area for wheelchair users to watch the onboard shows. As an example, front- and rear-of-the-theater wheelchair seating is available in the Royal Theater on Royal Caribbean ships, with an elevator to forward seating.
Will I be able to use the cruise ship pool or hot tubs?
It depends on the cruise ship. Every Norwegian ship has a pool lift. Royal Caribbean's Freedom, Oasis, and Quantum-class ships each have one pool and one whirlpool with a lift; Princess Cruises and Holland America offer lifts on most ships, as well. Pool lift availability can vary from ship to ship, not just line to line, so if an at-sea swim or soak is important to you, double check with the cruise line before you book.
Am I able to tender to shore in a wheelchair or mobility device?
At certain ports of call, small boats known as "tenders" are used to transport passengers from the ship to shore. Not all tenders are accessible to passengers using wheelchairs or mobility scooters, and even those that are accessible may not be safe at certain times. Maximum weight restrictions and certain weather, sea, swell, current and/or tide conditions can prove difficult for a safe transfer to take place.
It's always the decision of ship officials whether an individual using a wheelchair may board a tender at any given moment. On some cruise lines, including Carnival, passengers must be able to take steps and use a collapsible, fold-up wheelchair in order to get on a tender; motorized wheelchairs and mobility scooters cannot be taken on their tenders. Despite Holland America's nifty tendering system, which allows passengers to remain in their wheelchairs during the process, the line does not allow scooters or wheelchairs weighing more than 100 pounds to be transferred from the ship to a tender and from the tender to shore.
Check with your cruise line about ports on your itinerary that will require a tender. They can provide you with more information on device and weight restrictions for tendering.
How do I find out which ports/excursions can accommodate mobility issues?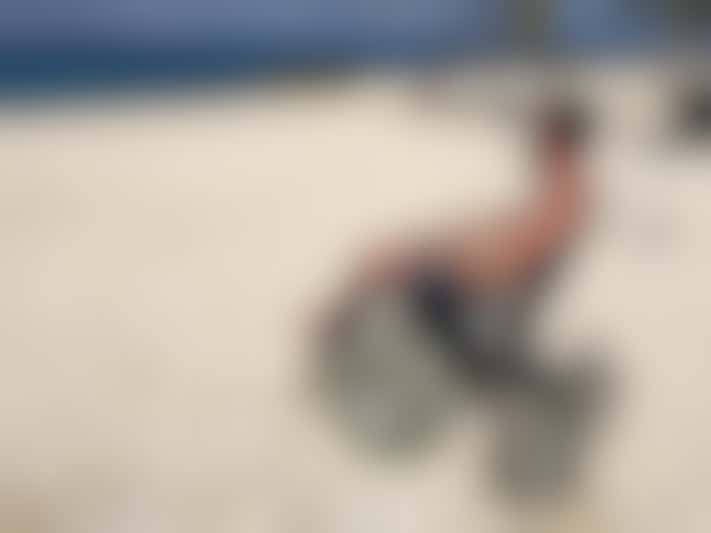 John Sage, owner and founder of Accessible Travel Solutions on a shore excursion in Cozumel, Mexico (Photo: Silversea Cruises)
There are very few ship-sponsored excursions designed specifically for passengers with mobility issues. Look through cruise line shore excursion brochures, or consider an independent company like Accessible Travel Solutions, which specializes in accessible shore tours.
MSC Cruises has introduced custom, accessible shore excursions designed for passengers with all types of mobility, in 20 destinations throughout the Caribbean and Mediterranean. Celebrity also offers accessible shore excursions with the use of full-size coaches with wheelchair lift access. Silversea partners with Accessible Travel Solutions for excursions on some of their sailings in the Caribbean, South America, and the Mediterranean.
Also research the ports you'll be visiting. Will there be old cobblestoned streets that will be hard to maneuver? Onshore facilities and levels of access vary.
Some cruise lines are working to make ports more accessible. Princess, for instance, has made efforts to expand accessible offerings by working with local service providers. In St. Thomas, the line was instrumental in developing tours featuring the island's only accessible trolley. In Princess Cays, the line's private beach in the Bahamas, ramps are available for easier access. Guidelines in Princess' shore excursion listings indicate the level of access required for each tour.
Can I bring my service animal onboard?
Yes, but expect a lot of paperwork. All of the mainstream cruise lines permit service/working dogs onboard, legally defined as trained to meet a disability-related need. Lines do not allow passengers to sail with therapy/companion dogs or service dogs in training.
Each port of call has the right to restrict service animals from disembarking the ship. Relief areas are usually provided to be shared with other service animals onboard. Familiarize yourself with your ship's requirements -- including proof of vaccinations -- before boarding.
Do cruise ships cater to passengers with visual or hearing impairments?
Yes. Passengers with hearing impairments can take advantage of sign-language interpreters (request no less than 60 days in advance), assisted-listening devices and closed-captioned televisions. Passengers with visual impairments will find Braille and large-print menus along with Braille signage and elevator buttons. Visual or tactile alert systems for door knocking, telephone ringing, alarm clocks and smoke detectors are typically available upon request.
The key is to notify your cruise line in advance. Holland America goes a step further with its Window-Eyes computer software (in the Explorations Cafe) that will read text on the Internet to cruisers who have vision loss. Princess ships also feature JAWS Screen Reading software with headsets in each Internet Cafe. Some theaters, such as the Royal Theater on Royal Caribbean, offer assistive listening systems for those with hearing impairments.
Do cruise ships accommodate passengers with autism spectrum disorders?
Royal Caribbean has worked with Autism on the Seas since 2007 and became the first certified Autism Friendly Cruise Line in February 2014. The Autism Friendly Certification "is awarded to cruise lines for their efforts to ensure their products and services are accessible for inclusion and participation by the autism and developmental disability community."
Celebrity Cruises has a silver-level certification from Autism on the Seas. A silver designation means that Celebrity has dedicated onboard youth staff who are specially trained in autism awareness. The line also has introduced several new autism-friendly products and services, including a dedicated toy-lending program. Autism of the Seas also operates staff-assisted cruises on select Carnival, Disney and Norwegian sailings with advance requests.
Carnival has partnered with nonprofit accessibility organization KultureCity to offer "Sensory Inclusive" training to crew and onboard resources to passengers. Offerings will include sensory bags, noise-canceling headphones and fidget toys for use by passengers with conditions like Autism, ADHD, Down Syndrome and Post-Traumatic Stress Disorder (PTSD).
If you have concerns about the ability of other cruise lines or their youth programs to accommodate the needs of an autistic passenger, contact the cruise line before booking your vacation to discuss any specific questions or concerns. (Learn more about cruising with autism.)
Are there discounts for passengers traveling with a disabled person?
Not generally. Contact your cruise line to inquire about any discounts for which you may be eligible.
Can I bring an oxygen tank onboard? What about other medical equipment?
Yes. However, you are responsible for bringing enough oxygen/medication for the duration of your trip. It's best to contact guest services once onboard for proper storage of your oxygen. You may also want to have your medical supply company contact the cruise line; otherwise port clearance may not be granted. Some companies, such as Special Needs at Sea, will provide oxygen and medical supplies directly to your cruise ship. Ask your travel professional or contact them directly before your cruise.
If you're traveling with injectable medication and need a container for disposal, contact the medical center or housekeeping staff onboard. It's not recommended to store medications with temperature requirements in cabin minifridges (if one is available in your room). Instead, portable medi-coolers may be available, or you can ask the medical center onboard to assist with proper storage. You can always bring your own cooler. (Learn more about cruising with oxygen.)
How can I learn more about accessible cruising?
You might like the following articles: