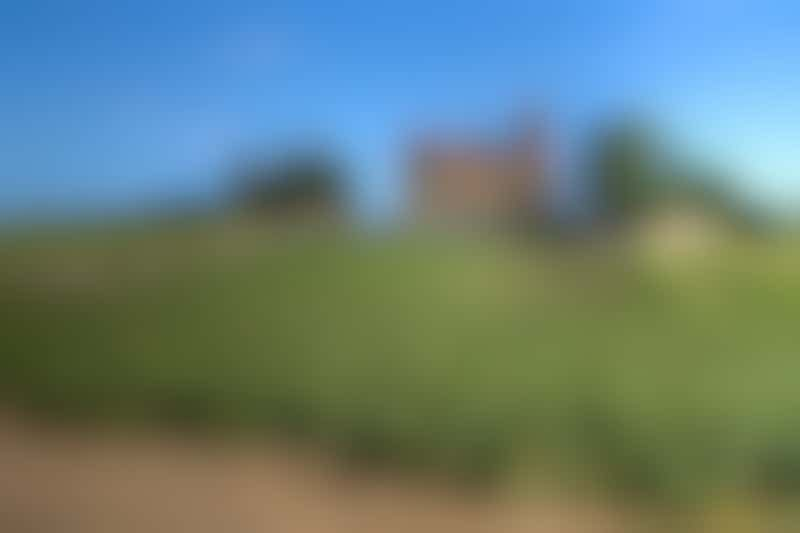 Cluny & Truffle and Goat Cheese Farm Tour (photo: Mihai-Bogdan Lazar/Shutterstock)
The South of France conjures up images of wineries, rolling countryside and old stone houses with pastel-colored shutters. These make for fabulous sightseeing, but to truly experience the region, you need to hang with the locals. Viking River Cruises offers the perfect opportunity. The line's truffle, wine and cheese cruise excursion not only shows you what everyday life in rural France is like, but also a taste of its most sought-after delicacies.
What It Is
Viking River Cruises' "Cluny & Truffle and Goat Cheese Farm" tour is an optional full-day shore excursion available on the line's Lyon and Provence itinerary. Available from Macon, France (a port of call, just north of Lyon), the package includes visits to a local winery, a goat cheese farm and truffle orchard, each deep in Rhone countryside and run by a local family.
Our Experience
High water levels forced our group from Viking Buri to take a bus from Lyon toward Cluny (roughly an hour and a half drive). If you leave from Macon as scheduled, you'd only be in a coach for 30 minutes. Luckily, the extra time on the road did not cut our tour short, nor did it put a damper on the experience.
Our first stop was a picturesque, sleepy village called Solutre. Although not listed in the tour details and intended as more of a bathroom/photo op rest, the break gave us 45 minutes to stretch our legs and explore. The town is small (it's about a 10-minute walk from the drop-off point to the town center) and offers a glimpse of what life is like in France's Burgundy region. We recommend taking advantage if you have the energy that early.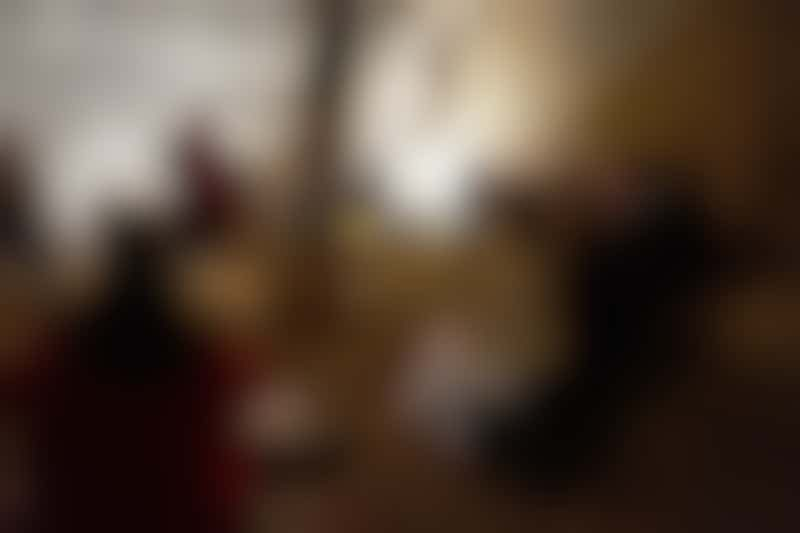 Wine tasting at the Chateau de Pierreclos (photo: Gina Kramer)
Now, for the fun stuff... The Chateau de Pierreclos, where the tour officially begins, is a 15-minute drive north, from Solutre. A historic, award-winning, family-owned estate/bed and breakfast and active vineyard, the Chateau is nestled in the Beaujolais wine region, whose granite soils and warmer climate produce grapes with a lighter flavor than its neighbor, Burgundy.
On the tour, we received a guided walkthrough of the Chateau and learned about the history and art of winemaking in Beaujolais. The stately Chateau feels like something out of a fantasy novel, while its courtyard -- with a small chapel, manicured garden and sweeping vineyard views -- is a fairytale all in its own. The highlight of our tour, however, was an intimate tasting in the estate's cellar. Here, we sampled three wines: a chardonnay, a pinot noir and creme de cassis, a native blackcurrant liqueur. After the tour, we were free to roam the estate on own own, snap some photos and head to the gift shop to purchase some of our favorite wines from the tasting.
After the refined outing at the lavish Chateau, it was time to roll up our jeans and head to the farms. We arrived at Chevrerie la Trufiere, a locally renowned goat cheese farm in Chissey-les-Macon, roughly 30 minutes from the Chateau. Once again, we were greeted with a pleasant surprise. Squeals and a collective "Aww!" came from a barn, where the first passengers to get off the bus had discovered baby goats. We're not sure if petting and feeding them were originally part of the agenda, but it was inevitable either way. After a 20-minute cuddle fest, we headed inside the facility (a kitchen and shop combo) for a quick lesson on how goat cheese is made, followed by a tasting paired with wine.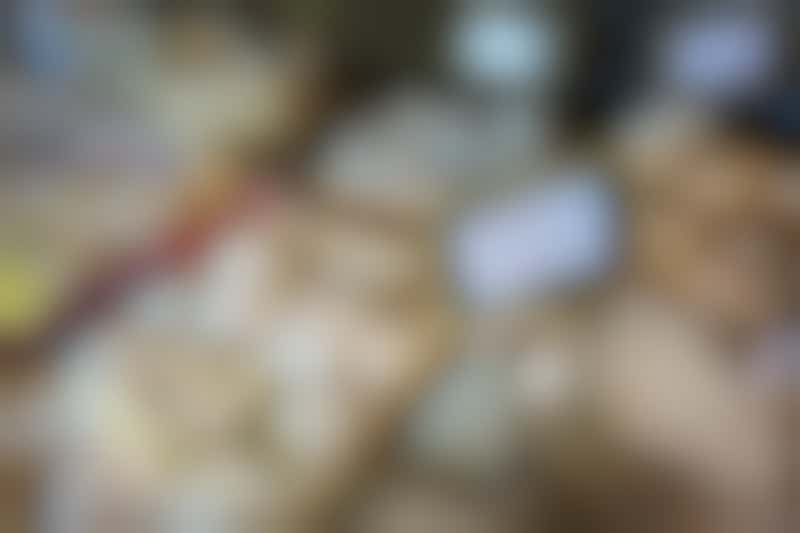 Goat cheese from Chevrerie la Trufiere, a locally renowned goat cheese farm (photo: Gina Kramer)
One perk to this tour was the fact it never felt rushed. Unlike some of Viking's complimentary tours, this one factored in ample time for each activity, so passengers had time to browse the shops, ask questions and revisit/photograph some of their favorite areas of each establishment.
With bellies full of wine and cheese, we hopped back on the bus and made a pit stop for lunch. A local bed and breakfast catered a freshly prepared, sit-down meal that included a soup, chicken dish and ice cream dessert -- all paired with red wine and bottled water. The food was okay; it didn't blow us away, but definitely hit the spot after all the wine we'd been drinking. We imagine truffle farms aren't the most fun when you're tipsy; so good timing, Viking.
Le Cos-Piguet is a family-owned truffle farm in Burgundy's Mont Cortevaix, about a 10-minute drive from where we had lunch. If you're unfamiliar with truffles and put off by its description online (a fungus found near roots and trees), this experience is bound to change your mind. To kick off the tour, the owner led us through his farm, where he explained the truffle-hunting process and how dogs are trained to "hunt" the scent and dig, while his furry companion demonstrated. We didn't actually eat the truffles picked that day (they weren't in season), but we were treated to some samples in his home: bread with truffle-flavored butter and saffron flan, with our choice of white wine or juice. Those timid around the truffle at first seemed more at ease when they saw where it came from and how its rich, earthy flavor has earned it the respectable nickname, "diamond of the kitchen." When they tried it, they were won over; some even helped themselves to seconds.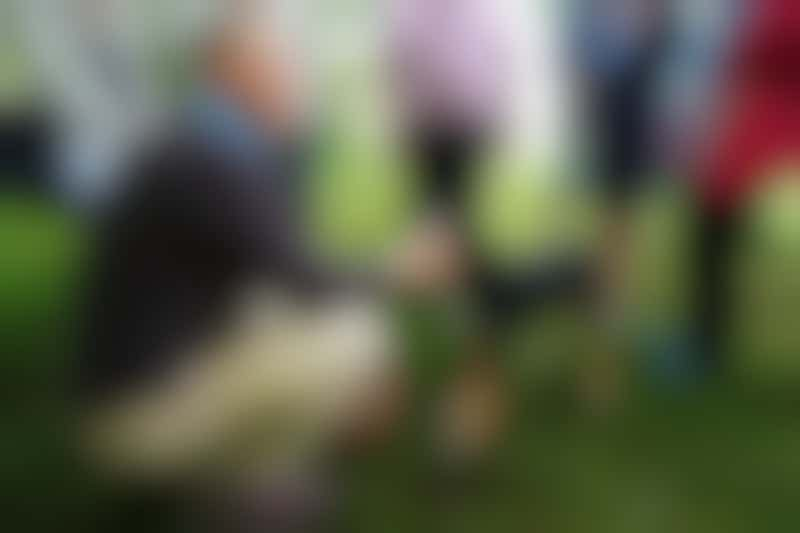 Truffle hunting dog on Le Cos-Piguet Truffle Farm (photo: Gina Kramer)
The ride home was an hour, which was just enough time to digest all the day's deliciousness in time for dinner back on the ship. Our guide sensed naps were needed, and held back on any announcements until the bus was back in Lyon, about 10 minutes from the terminal.
Worth a Try?
Yes, especially if you're keen on wine, cheese or truffle -- or simply want to expand your palate with flavors unique to the Burgundy and Beaujolais regions.
Things to Note
The full-day tour costs $79 per person and includes transportation and lunch.
Comfortable shoes are a must. The tour involves a lot of walking on rough, uneven terrain, with some stairs. In a similar vein, we suggest shoes you wouldn't mind getting a little dirty, as the farm grounds tend to soften after rainfall.
Each shop accepts credit cards. The Chateau's gift shop also offers a shipping service, so you don't have to lug around any bottles you buy. If you choose to purchase one or two, the store sells wine skins (bubble-wrap bottle protectors for easy packing).